In the 'Dil waalon ka shehar' where everything from dahi bhalle to rabdi faluda to hearts are served on delhi-cious platters, dating is either scallop sashimi with lemon confit or saada dosa. And while the nouveau riche enjoy their charcuterie, crème brulee and bouillabaisse dinner dates, the other end of the spectrum splurges in on the chaat bhandars, parantha gali and jalebis.
Image source: Google, copyright-free under Creative Commons License
No, this is not about Delhi food (and that is an incredible feat, okay) but you get the drift, right. If variety is the spice of life, some of the spices should make their way from the rajkachori plate to the dating dish too. And when it's about Delhiites, it has to be extra teekha, right?
So, we dish out some of the choicest date ideas for our dating darlas in Delhi, and within the budget of a 'golgappe ki plate' (okay, a tad bit more):
Delhi-cious date 1: Who's game: While dancing your ass off at a club might be the best way you know to blow off the steam, it has gotten routine and pretty cliché. This time, pump up the adrenaline by booking a game day at Bazooka or some other game arena, where you can play it out. They say dating is a game; so turn it into a fun one, literally.
Bring out your competitive edge by indulging in hours of gaming duels with your date and maybe, beat them at it. What is more, the person who loses in a series of five could buy drinks. Or maybe, you could do the reverso. Hit up some low scores and win the game.
Delhi-cious date 2: Brew it up with beeeeerrr hugs: If beer is your tipple, then 7 Degrees Brauhaus is your haven. Book a tour of the brewery along with beer and dinner at INR 2200 per person.
An unlimited flow of your favorite tipple, in several handcrafted varieties along with a sumptuous three course meal in a 12,500 square feet Bavarian Beer Garden-themed setting, is ideal for a unique experience of bonding over clinking-clanking beer mugs.
Delhi-cious date 3: Dance, the latka-jhatka way: In the eternal competition between Delhi and Mumbai, who wins the filmi fight? Well, I don't have an answer. I have stayed in both the cities and love them equally well. So, let me cut to the chase and tell you that wherever you are in the capital, a Bollywood dance class is not too far off.
Image source: Google, copyright-free under Creative Commons License
So skip the club hopping and book a weekend class for the two of you. You might just be surprised at how close a 'Whistle Baja' can get you. And you can stop raving about Bollywood night at your favorite club already!
Delhi-cious date 4: Pottery tour: Take a trip outside the hustle-bustle of the racy capital to catch up on the rural kinsfolk. Visit the pottery village and soak in their culture and customs. Get a hands-on experience of fashioning a li'l something for your date on the potter's wheel (or allow her to do so herself) and play traditional games.
Image source: Shutterstock
Savor the snacks of the village while you capture endless moments of elation and maybe, epiphany too! Experiencing the hopes, passion and struggles of people that are not quite like you, and yet, not unlike you, shall make you appreciate your place better. And your relationship too! Price: INR 2000/person by the South Asia Foundation.
Delhi-cious date 5: Shop till you drop: No, I haven't lost sight of why we are doing this. And it is one of the light-on-the-wallet dating ideas. So, ssshhhh and hear me out. This shopping spree would be on our favorite street shopping addas in Delhi – Janpath or Sarojini or Turab Nagar, you name it.
Image source: Shutterstock
Fix a budget for your shopping spree and then, part ways for an hour. The challenge is to collect as many items as possible for each other in the given budget. When you meet after you have some bags (hopefully!), you'll have some interesting tales of choosing and settling to share over aloo tikki! Fun, right?
Delhi-cious date 6: DIY day: Make a list of things that you'd love to do together. Then go get the supplies, crank up the tunes and get set to check them off the list. Pretty much a freebie idea, it is a fun way to get to know the person, bond over mutual interests, know some trivia that might come up in conversations and possibly, end up with some nice memorabilia! Memorable date, if you ask me!
Let this 'teekha' spice up 'daawat-e-ishq' for you, whilst we come up with a special recipe for the next time! Happy dating, Dilli.
Tell us what you thought of this list of unique couple experiences in Delhi under a budget, in the comments below. We love to hear from you!
Featured image source: Shutterstock
Summary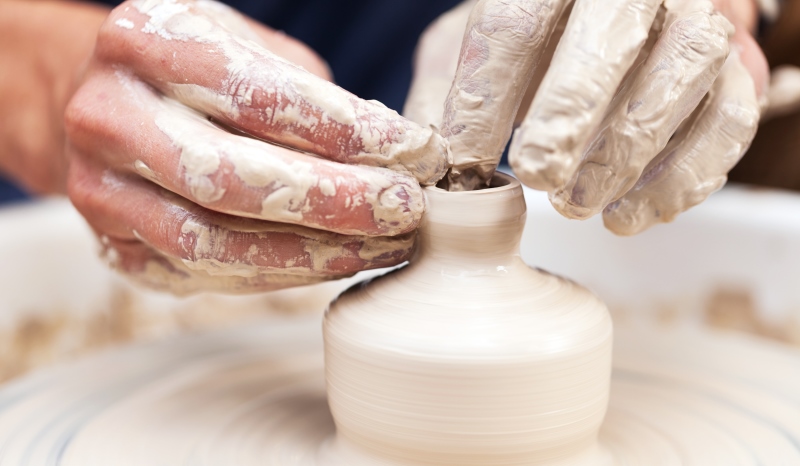 Article Name
6 innovative couple experiences in Delhi under INR 5000
Author
Description
Our capital city Delhi has a lot to offer a couple to enjoy a memorable date. Here's a list of unique experiences in Delhi on a budget of INR 5000 or less.