Everyone has obligations towards their friends and their significant other. You can't bail on one of them to spend time with the other, and vice versa. And both endeavors shall take some or more of those papers sitting in your wallet, which bear that grinning selfie of Mahatma Gandhi! And this can't be a reason for you to take your beloved on a mundane movie-and-a-dinner date every single time. You need to up your dating game, and that is not going to be light on your pocket, is it? And there, I can almost see your pursed lips.
Image source: Google, copyright-free image under Creative Commons License
Well, I have news. You can pull yourself (and your selfies with your significant other!!!) out of the weekend onrush of those routine status updates that say "Watching XYZ movie at ABC," or "Enjoying Sushi at PQR," with your beloved. And all by doling out just a few of those MG autographed precious papers! How, you ask? Read on, and do it the mmuuuuaaahh Mumbaikar way:
1. Put on your dancing shoes: If you are a couple who loves to frequent clubs and dance away a week's worth of stress, groove to a different rhythm this weekend. Surprise your beloved by booking a weekend ballroom dancing class at Lokhandwala. It does not matter whether you are a rock star performer and can't wait to tune your feet to any number that swings out, or that you have two left feet and would much rather dance on the stuffy dance floor of a club, where you can easily blame it on the crowd or the dim lighting.
Image source: Shutterstock
Nailing the steps, turns, and pulls at the first (okay, second – that's not so bad either) attempt, or laughing away at those dancing foibles shall bring you closer than you'd imagined. So, go ahead and dare to be one of those couples who'd proudly take a bow after an exceptional performance at the class or one that has fun teasing each other about how toes were your dance floor! And here's the greatest news – one class costs INR 749/- only!
2. Steal the adventure feel: For the lovebirds who really love to fly, you could explore being up in the clouds with your loved one for a few hours. Steal these precious ticks of the clock by booking a paramotor flight for the two of you. Yes, you heard me right and no, I am not insane, so turn down your volume knob. Long gone are the days when a long drive was deemed ohh, so romantic!
Image source: Google, copyright-free image under Creative Commons License
It's time to take the journey a li'l higher, umm, a lot higher! Book yourself a fantastical flight with a paramotoring adventure at Vasai. At INR 1750 only. Yes, you pilot your lady love around at that price (and no driving your mind in the dirty gear, please!). Aha, now you are smiling, eh?
3. Say 'Be Mine' with some wine: Uncork the magic of your favorite tipples at a private wine tasting. Gulp down a glass or two (no one's keeping count, right?) with an exclusive wine tasting experience brought within the comfort of your living space by booking a wine appreciation session with an expert from A Wine Evening. The session shall get you acquainted with all there is to learn about wine, right from harvesting up until bottling.
Image source: Shutterstock
Just make sure you haven't downed too much that you forget all of it even before you can go brag about being a connoisseur! I mean, you do not want to fall back on the old, yet useless adage of 'Higher the price, better the wine,' when asked to pick a wine bottle again, right? So, make sure you derive the maximum out of this session, priced at an unbelievable INR 1000 per person deal. And yes, the expert shall leave you two alone after one and a half hours have flown by. What's surprising is you might not want to let go!
4. Try 'Hum Tum Ek Kamre Mein Bandh Ho': No, you dirty dolt! But yes, andar se koi baahar na jaa sake, baahar se koi andar naa aa sake, literally. I am talking of India's first Live Escape game at Bandra West (near Mini Punjab). Step inside a lovely room with your loved one and then hear the door shut behind you, while the big clock in front of you starts to tick. Enjoy the rush of adrenaline charging up your insides as you race against time to find your way back to the outer world.
Discover your strengths as a couple, as you set about deciphering clues and solving puzzles, hand-in-hand. The exclusive experience is priced at INR 1100 per person. What's more, it is just the right mix of revisiting your childhood dreams of donning the detective hat and being your lady love's knight in shining armor. Just don't pull off stunts you learnt while you watched countless hours of CID, please! 😛
5. Sweep her off her feet: Let the ground fall from under her feet while the two of you mount a paragliding experience at Vasai. Share the high of being 'up, above the world so high' with your beloved, while adorning your experience of the bird's eye view of the breathtakingly beautiful city of Mumbai with the precious expressions of your special someone.
Image source: Shutterstock
Priced at INR 2750 only, it shall be your very own literal rendition of 'He takes me to cloud nine.'
6. Plan a recess, the naughty kid style: I was going to wait until the end to spring the best part 'bout this one, but can't wait. This one is a freebie. Just plan a sport league recess. End up playing some throw ball, Frisbee or volleyball or switch up the games each hour.
Image source: Shutterstock
Since there would hardly be any competition, create your own rules and penalties as you go along. Dabble in the fun like kids on the playground and yes, have some lunch boxes handy! This one is several hours of hugging, huddling and high-fiving!
We know relationships are priceless, but more often than not a high maintenance bill tags along. So knock out the weekend cocktails, rule out Wednesday night sushi, miss the Friday movie mania, skip the Aer Lounge, ignore the croaking Blue Frog, and let's not mention shopping sprees at all. Instead, try these and let us know how it all works out like 'makkhan.' 😉
You've read our list of unique experiences in Mumbai that a couple can enjoy. Tell us if we have missed any other interesting ones in the comments below.
Featured image source: Shutterstock
Summary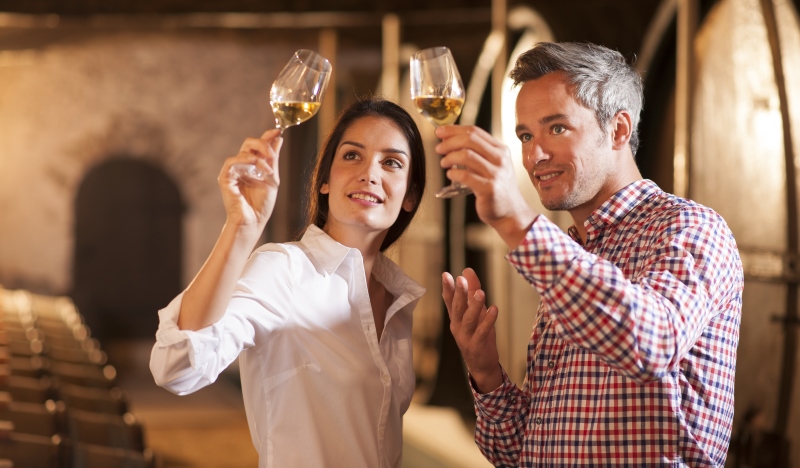 Article Name
6 innovative couple experiences in Mumbai under INR 5000
Author
Description
A city like Mumbai offers a plethora of choices for a couple to go on a date. Here's a list of unique experiences in Mumbai to enjoy on a budget.