Dating is like crash-testing relationships, okay, potential relationships. And the question paper does not adhere to the prescribed syllabus. I ask, who the hell set the syllabus? So, when there's reason enough to make paper boats of syllabus booklet pages 68 and 69 that say 'candle-light dinners' and 'roses and chocolates' I say, go ahead and set them a-sailing to a land far, far away.
Image source: Google, copyright-free image under Creative Commons License
In a city like Hyderabad where the landscape is being refurbished to include the modish Cyber Towers alongside the resplendent glory of the historical heritage monuments like Golconda Fort and Charminar, the dating syllabi cannot not be revamped. Although, we just have one request. We do not look forward to the 'acche din' in the dating department by any revised syllabi that a certain Ekta Kapoor favorite might prescribe! That is why we have compiled a list of unique experiences in Hyderabad that a couple can enjoy under a budget.
As such, we bring to you certain cheat-sheets that shall help you escape the flunk-and-flop scene at the dating examination centre and answer any out-of-syllabus questions with the confidence of a Jo-in-the-know:
Cheat-sheet 1: Light that spark in the dark: Dialogue In The Dark, Orbit Mall, brings a one-of-a-kind experience for all those dating couples in the city of nawabs, who need a breather from the routine candle-lit wine and dine experiences. Visit 'Dialogue In The Dark' for an evening of experiencing the world through the eyes of those whose only color in life is black.
You shall come out a better person. A dining experience in darkness, by guides who shall orient your experience of the dark through their enhanced perception of sound, smell and texture, shall surely bridge much of that untraversed path in your relationship too. Reach out into the dark recesses of your being, through the dark. You'd be surprised to find the light the darkness brings! J
Cheat-sheet 2: Ride like a child: When people say 'That's really a child thing. Grown-ups do grown-up stuff,' I give them one of my famous narrow-eyed looks. One, I don't know how to understand the blahkese language they just spoke and two, I couldn't care less! Book yourself a day of innocent fun and adventure at Elles World and watch your date giggle the kindergarten way. Splurge in on cotton candy, more candy, chocolates and then, more chocolates. Take funny pictures with Jumbo and Archie.
Image source: Google, copyright-free image under Creative Commons License
Ride the Ferris Wheel and then, ride it another time. Visit the haunted house, even if you know you'd scream your lungs out! There is nothing more endearing than reviving the child in you, in the arms of the one who'd love to see how you were as a kid. Who knows, the lunch might just be a laughter riot of hilarious 'You know, one time when I was seven..' type of stories. Bring each of these words to life and then, smile at how the two of you lived a can't-stop-thinking-about-it date!
Cheat-sheet 3: Map it: Before you set those wheels spinning on the road, let me guide you with a  novel dating road-map that Google shan't fetch either. Hyderabad is a city of heritage, lakes, parks and gardens. So, do justice to it by exploring the city on foot. Turn on your heels to the direction of the old city, switch off the GPS for once (You can switch it on if you get lost, though and curse me too! 😛 ) and bring out the paper map. Play the tourist in your own city and breathe in the pulsating sights, smells and sounds of the lively city of pearls on foot.
Image source: Google, copyright-free image under Creative Commons License
Also, when you near the local markets, split up on a low price limit and a promise of meeting again at the same spot after you have bought each other a souvenir within the set limit. Feast on the kebabs and biriyani later, while you tell each other why you chose what you did. Friendly on the pocket, this is a super way to connect and detox, as against the rehearsed and overdone moves of a dinner date.
Cheat-sheet 4: Steam it up with Salsa: There are a dozen of great Salsa classes in the city (Furor, for example). Just pick up the phone and book yourself a weekend of spins and turns. Whether you are a novice or a pro, dancing an exotic form, rather than hogging one off the plate could be a fresh lease of air into the dating vacuum you have created for yourself.
Image source: Shutterstock
So, put on your dancing shoes and match your rhythm to that of your partner's. And whilst you are at the spins and turns, your life might just take a turn into the romance zone, who knows? That's a 'step up' from dating. Now, take a bow!
Cheat-sheet 5: Go on a testing-tasting spree: I'll explain. Make a list of light-on-the-wallet food joints in your area, that are in walking distance of each other.
Image source: Shutterstock
Then, get together for a dinner date, where the appetizer, entrée and dessert shall all happen at different places. An ice-cream truck is not bad for the last one, either! Talk, talk and talk, while you plan added elements of the testing-tasting treat for the next time! Bon appétit!
Cheat-sheet 6: Try being an artist: Take an artsy class together (Aakaar Art Academy), learning to paint, pot or quill could be a great way to blow off a week's worth of steam. What's more, you could put your creations together, in a collection that shall be your time capsule.
Image source: Shutterstock
Also, if you suck at it, you could enter into whacky competitions like let's draw each others' portraits, with the non-dominant hand. Laugh it off, tuck it way into your collection and settle for coffee. 😉
So, there you go. Mail us that dating report card, and if possible, a picture of your Farhan Qureshi and Raju Rastogi-type friends' shocked expressions at your excellent performance! Then, you'd be Rancho-in-the know, right? We saved you so much money too! 😉 Yeah, yeah, I know, MY humor, okay, am signing off! 😛
Featured image source: Shutterstock
Summary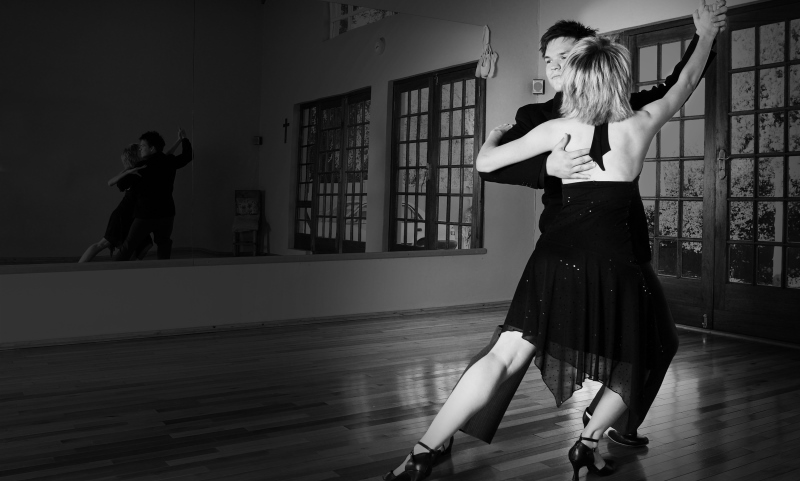 Article Name
6 innovative couple experiences in Hyderabad under INR 5000
Author
Description
Dating in a city like Hyderabad can be a bit restricting. Fikar not, for we have here a list of unique experiences in Hyderabad that you both can enjoy.