Ever wondered why you miss waking up to the sweet anticipation of a date in the evening, the excitement of rummaging through your wardrobe for the perfect dress and shoes and then, spending hours in front of the mirror to look drop-dead gorgeous for your man? Yes, you guessed it right – MARRIAGE! It is so much harder to find time when you and your spouse work wonky hours or setting your baby down with Lego bricks isn't quite as effective as carrying him around in a baby carrier. So, how do you keep the spark alive when the perpetual zizz of 'We don't have time for that' buzzes at the back of your minds while planning some way of spending quality-time together?
The answer – You will never HAVE time, you will have to MAKE time.
Image source: Google, copyright-free image under Creative Commons License
Marriages are hard and so is the onus of living up to the commitment of keeping, building, nourishing, and LIVING the relationship that you took as your own when you said 'I do!' So, stop making those inane excuses about time and make room for LOVE! Here are six innovative experiences in Delhi that will help you keep the passion alive in the hustle bustle of the country's capital without capital investments in your romantic ventures:
1. Sky smiles: Ride the chariot of love up into the skies with Sky Waltz. Book a hot air balloon ride and enjoy the feeling of floating above forts and palaces, mountains and valleys, fields and lakes!!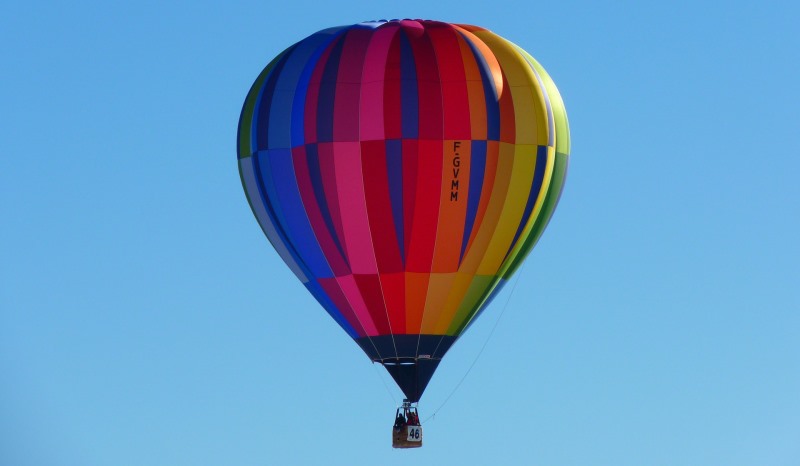 Image source: Pixabay, under Creative Commons License
Envying the wind that gets to play with your wify's hair locks has a cute possessive streak of its own, right? So, go ahead and book those smiles up above 'the city of Delhi' so high at just INR 10000.
2. Yes, Your Royal Highness: Head for an offbeat weekend getaway to Unchagaon Fort in Bulandshahr. A fine fusion of Indian and Colonial elements, the fort is a massive, imposing structure that epitomizes elegance in its most tasteful form. The rooms and suites at the fort are a curious blend of royal aesthetics and modish touches.
With a pitch and a putt golf course, horse-riding facility, option to try your hand at badminton, squash, billiards, croquet, and boat rides, the place is the perfect avenue to avail that opulent, grand, and majestic lifestyle you dreamt of, at just INR 5500. Indulge in a conversation with history while time transports you to an era where you are the king and queen!
3. A heart-y meal: Prepare a special multi-course Japanese meal within the ambit of your own love-nest by booking a 'Cook for Love' activity with chefs from Goma.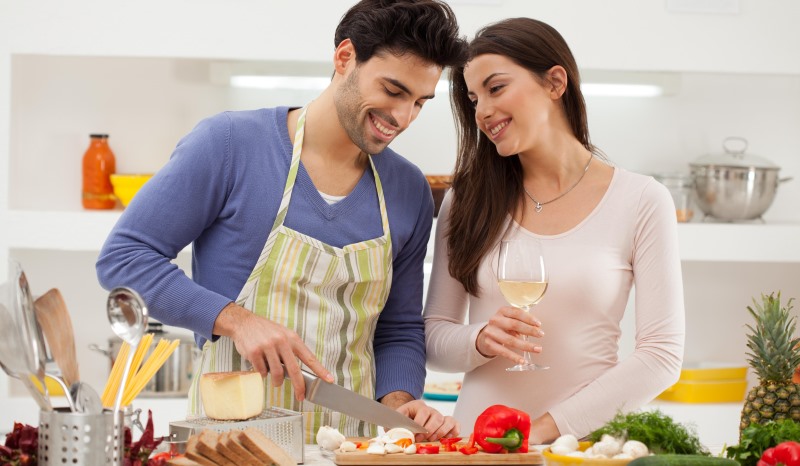 Image source: Shutterstock
While the chefs shall help you prepare the Kaiseki meal, you can woo your wify all over again over the clinking-clanking glasses of sparkling white wine and a delicious four course gourmet meal. When she knows you spent hours in the one non-existent area (for you) at home to cook a heart-y meal for her, she will eat her way to loving you! 😉 Price: INR 8000.
4. Play, play, and play away: Nothing beats the happiness of sipping on coffee and pouring over a board game, which is your own personalized version of LOVE. For those of you who cannot steal away too much time away from your homes, tuck your tiny tots in bed and then sprint off to the exciting game of Loveopoly or Love Memory. Make yourself one by allowing free flow of your creative juices.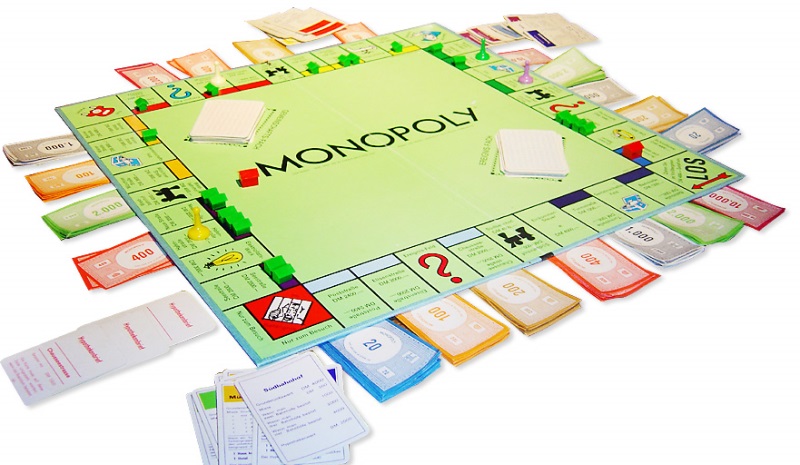 Image source: Google, copyright-free image under Creative Commons License
Use your old photos to cut out heads to make for playing pieces. Alter the rules to create room for reliving some old memories and creating a lot many new ones. For instance, use the 'Get Lucky' cards in Loveopoly to include some wild fantasies or tweak the memory tabs on the Love Memory game board to include your own dates. Use all your creativity to create a game that can lead you to try several games of your own! Enough said! 😉
5. Caring and sharing: Make time to volunteer for a cause that both of you believe in. Support the specially-abled kids or help the cute pups find a loving home!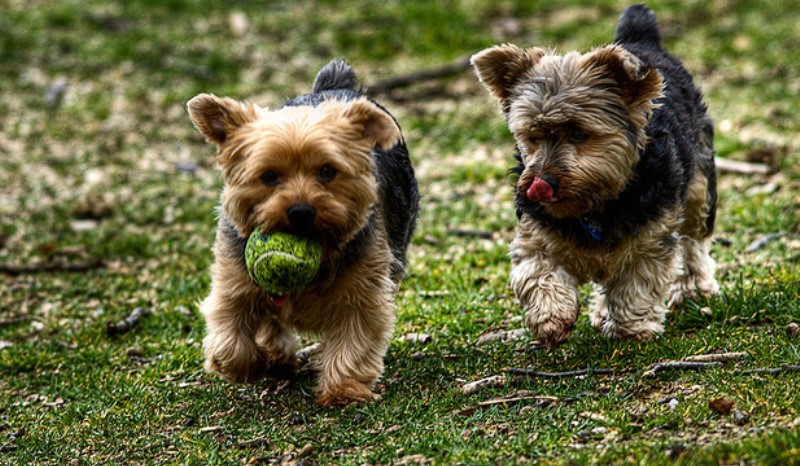 Image source: Google, copyright-free image under Creative Commons License
A humbling and rewarding experience, this one shall enable you to appreciate the priceless joys of life in a way that only unconditional caring and sharing can. Those little gestures of spreading smiles shall bring in an endless string of smiles to you too! J
6. Set out on a love mission: Draw up the love mission offer document for your darling. Tell him/her about the documents on his/her phone, laptop, kindle, etc., that need to be decoded to reach the final target. Set a deadline and line up sugar treats for them along the way (in case they grow tired of solving those brilliant codes!). Also, give them a special helpline number, just in case. 😉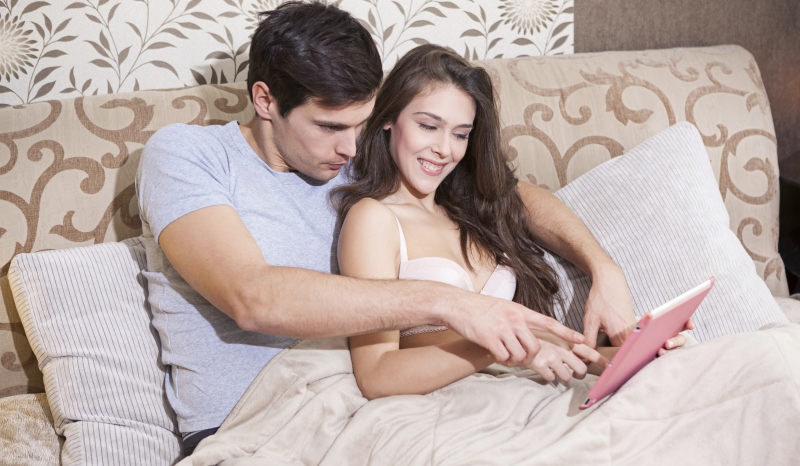 Image source: Shutterstock
You may also up the difficulty quotient by setting up a letter with each decoding step that'd make for an exciting word scramble to reach the final target. Also, decide on the agent's compensation (go whacky with the compensation packages), over and above the target – YOU ;). Your spouse will love you and love you and love you for this one, coz poring over papers to decipher that one faulty number at work isn't this fun! 😀
That's our lovey-dovey list for all the married couples in Delhi who are too worked up to bring alive the lovey-dovey ideas in their head! C'mon, try, it ain't that difficult to turn your wify's heart into a gooey mush for some mushy moments, in MARRIAGE!
And let us know how it goes! Throw in pictures too, coz we love to read about you and we love those smiles too! J
Featured image source: Shutterstock
Summary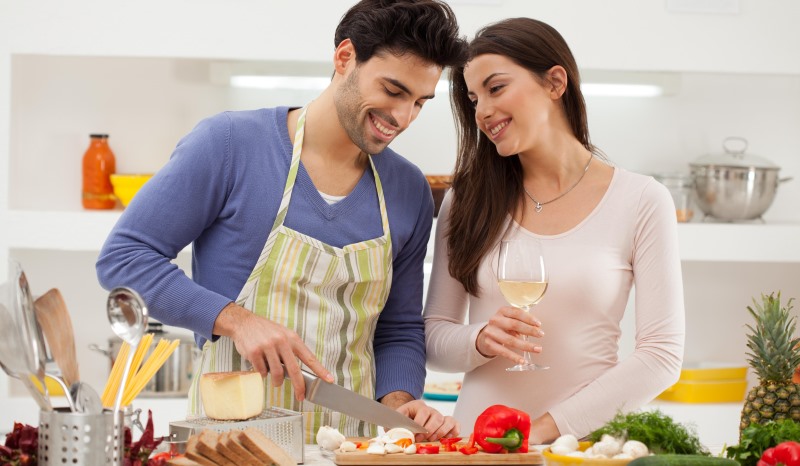 Article Name
6 innovative couple experiences in Delhi under INR 10,000
Author
Description
Romance can take a back seat in the everyday drudgery for a married couple. Here are 6 innovative experiences in Delhi to add spice to your life.