"Marriages are made in heaven," is a pretty popular proverb that most romantics like to throw about in conversations. Maybe it's true, maybe not. Wherever they might be made, any marriage requires serious effort and commitment from both people in it. The couple who is bound by matrimony has to prove to each other every day that they're in it for the long haul. And that they won't flee the scene just as soon as the water starts muddying. That they won't find the easy way out, and will try to stick it out.
But when we live in a time where the divorce rates are on the rise, like it's going out of fashion, and people are becoming ever more cynical in the institution of marriage, it's like expecting a unicorn to come bounding out of the forest at any second – impossible, for people to have long, lasting marriages.
But all is not lost, my friend; for there are shining beacons of hope for long-lasting relationships in the world. Take this amazing couple, John Betar and Ann Betar of Fairfield, Connecticut, for example. The couple eloped to Harrison, NY, in the year 1932, at the height of the Great Depression, when Ann was 17 and John was 21, to escape from a marriage that Ann's father had arranged with a person 20 years her senior.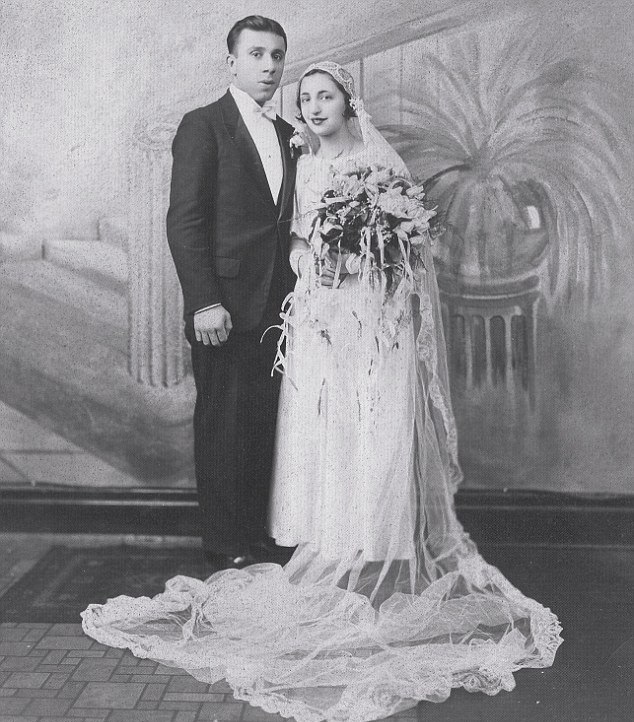 John and Ann Betar on their wedding day in 1932
Image source: nydailynews
"I fell for her right away," John said last November. "I used to have a Ford Roadster and I used to pick her and her friends and drive them to high school. Gradually she liked me and we got together."
The couple has watched the world change together. 13 presidents, WWII and numerous other wars in between, the couple has only grown stronger in the last 81 years of their marriage. And they're still happily married.
John said, "The key is to always agree with your wife." He offers a simple mantra to live by: "Don't hold a grudge. Forgive each other. Live accordingly."
The couple is happy to have the next 3 generations with them in their celebration. They have 5 children, 14 grandchildren, and 16 great grandchildren.
Image source: YouTube
Reflecting on their marriage, John, who is now 102, said, "We are so blessed. We are fortunate."
In February of last year, the couple was named the longest married couple by the Worldwide Marriage Encounter, a Christian group based in San Bernadino, California. Dick Buambach, a group spokesman, came up with the idea for the annual award to 'encourage young couples to stay together.'
The lovely and adorable couple is so in sync with each other, that they even finish each other's sentences. "We'll be together forever," said John, as Ann added softly, "somewhere we will be."
Awww!
Do you know any other couple who have been married for so long? Tell us in the comments.
Featured image source: foxnews