According to Wikipedia,
Phillis Wheatley, also spelled Phyllis and Wheatly was the first published African-American female poet. 
In today's #NaPoWriMo post, we will be celebrating some of the best poems by Phillis Wheatley. We hope you will enjoy reading them just as much as I did curating them for you.
---
Suggested read: #WorldPoetryDay Can Songs Ever Be Poetry?
---
Best Poems by Phillis Wheatley
On Being Brought From Africa To America
'Twas mercy brought me from my Pagan land,
Taught my benighted soul to understand
That there's a God, that there's a Saviour too:
Once I redemption neither sought nor knew.
Some view our sable race with scornful eye,
"Their colour is a diabolic die."
Remember, Christians, Negro's, black as Cain,
May be refin'd, and join th' angelic train.
Recollection
MNEME begin. Inspire, ye sacred nine,
Your vent'rous Afric in her great design.
Mneme, immortal pow'r, I trace thy spring:
Assist my strains, while I thy glories sing:
The acts of long departed years, by thee
Recover'd, in due order rang'd we see:
Thy pow'r the long-forgotten calls from night,
That sweetly plays before the fancy's sight.
Mneme in our nocturnal visions pours
The ample treasure of her secret stores;
Swift from above the wings her silent flight
Through Phoebe's realms, fair regent of the night;
And, in her pomp of images display'd,
To the high-raptur'd poet gives her aid,
Through the unbounded regions of the mind,
Diffusing light celestial and refin'd.
The heav'nly phantom paints the actions done
By ev'ry tribe beneath the rolling sun.
Mneme, enthron'd within the human breast,
Has vice condemn'd, and ev'ry virtue blest.
How sweet the sound when we her plaudit hear?
Sweeter than music to the ravish'd ear,
Sweeter than Maro's entertaining strains
Resounding through the groves, and hills, and plains.
But how is Mneme dreaded by the race,
Who scorn her warnings and despise her grace?
By her unveil'd each horrid crime appears,
Her awful hand a cup of wormwood bears.
Days, years mispent, O what a hell of woe!
Hers the worst tortures that our souls can know.
Now eighteen years their destin'd course have run,
In fast succession round the central sun.
How did the follies of that period pass
Unnotic'd, but behold them writ in brass!
In Recollection see them fresh return,
And sure 'tis mine to be asham'd, and mourn.
O Virtue, smiling in immortal green,
Do thou exert thy pow'r, and change the scene;
Be thine employ to guide my future days,
And mine to pay the tribute of my praise.
Of Recollection such the pow'r enthron'd
In ev'ry breast, and thus her pow'r is own'd.
The wretch, who dar'd the vengeance of the skies,
At last awakes in horror and surprise,
By her alarm'd, he sees impending fate,
He howls in anguish, and repents too late.
But O! what peace, what joys are hers t' impart
To ev'ry holy, ev'ry upright heart!
Thrice blest the man, who, in her sacred shrine,
Feels himself shelter'd from the wrath divine!
---
Suggested read: Sometimes Life Seems Tough, That's Where Poetry Steps In
---
On The Death Of A Young Gentleman
WHO taught thee conflict with the pow'rs of night,
To vanquish satan in the fields of light?
Who strung thy feeble arms with might unknown,
How great thy conquest, and how bright thy crown!
War with each princedom, throne, and pow'r is o'er,
The scene is ended to return no more.
O could my muse thy seat on high behold,
How deckt with laurel, how enrich'd with gold!
O could she hear what praise thine harp employs,
How sweet thine anthems, how divine thy joys!
What heav'nly grandeur should exalt her strain!
What holy raptures in her numbers reign!
To sooth the troubles of the mind to peace,
To still the tumult of life's tossing seas,
To ease the anguish of the parents heart,
What shall my sympathizing verse impart?
Where is the balm to heal so deep a wound?
Where shall a sov'reign remedy be found?
Look, gracious Spirit, from thine heav'nly bow'r,
And thy full joys into their bosoms pour;
The raging tempest of their grief control,
And spread the dawn of glory through the soul,
To eye the path the saint departed trod,
And trace him to the bosom of his God.
On The Death Of A Young Lady Of Five Years Of Age
FROM dark abodes to fair etherial light
Th' enraptur'd innocent has wing'd her flight;
On the kind bosom of eternal love
She finds unknown beatitude above.
This known, ye parents, nor her loss deplore,
She feels the iron hand of pain no more;
The dispensations of unerring grace,
Should turn your sorrows into grateful praise;
Let then no tears for her henceforward flow,
No more distress'd in our dark vale below,
Her morning sun, which rose divinely bright,
Was quickly mantled with the gloom of night;
But hear in heav'n's blest bow'rs your Nancy fair,
And learn to imitate her language there.
"Thou, Lord, whom I behold with glory crown'd,
"By what sweet name, and in what tuneful sound
"Wilt thou be prais'd? Seraphic pow'rs are faint
"Infinite love and majesty to paint.
"To thee let all their graceful voices raise,
"And saints and angels join their songs of praise."
Perfect in bliss she from her heav'nly home
Looks down, and smiling beckons you to come;
Why then, fond parents, why these fruitless groans?
Restrain your tears, and cease your plaintive moans.
Freed from a world of sin, and snares, and pain,
Why would you wish your daughter back again?
No–bow resign'd. Let hope your grief control,
And check the rising tumult of the soul.
Calm in the prosperous, and adverse day,
Adore the God who gives and takes away;
Eye him in all, his holy name revere,
Upright your actions, and your hearts sincere,
Till having sail'd through life's tempestuous sea,
And from its rocks, and boist'rous billows free,
Yourselves, safe landed on the blissful shore,
Shall join your happy babe to part no more.
On The Death Of J.C. An Infant
No more the flow'ry scenes of pleasure rife,
Nor charming prospects greet the mental eyes,
No more with joy we view that lovely face
Smiling, disportive, flush'd with ev'ry grace.
The tear of sorrow flows from ev'ry eye,
Groans answer groans, and sighs to sighs reply;
What sudden pangs shot thro' each aching heart,
When, Death, thy messenger dispatch'd his dart?
Thy dread attendants, all-destroying Pow'r,
Hurried the infant to his mortal hour.
Could'st thou unpitying close those radiant eyes?
Or fail'd his artless beauties to surprise?
Could not his innocence thy stroke control,
Thy purpose shake, and soften all thy soul?
The blooming babe, with shades of Death o'erspread,
No more shall smile, no more shall raise its head,
But, like a branch that from the tree is torn,
Falls prostrate, wither'd, languid, and forlorn.
"Where flies my James?" 'tis thus I seem to hear
The parent ask, "Some angel tell me where
"He wings his passage thro' the yielding air?"
Methinks a cherub bending from the skies
Observes the question, and serene replies,
"In heav'ns high palaces your babe appears:
"Prepare to meet him, and dismiss your tears."
Shall not th' intelligence your grief restrain,
And turn the mournful to the cheerful strain?
Cease your complaints, suspend each rising sigh,
Cease to accuse the Ruler of the sky.
Parents, no more indulge the falling tear:
Let Faith to heav'n's refulgent domes repair,
There see your infant, like a seraph glow:
What charms celestial in his numbers flow
Melodious, while the foul-enchanting strain
Dwells on his tongue, and fills th' ethereal plain?
Enough–for ever cease your murm'ring breath;
Not as a foe, but friend converse with Death,
Since to the port of happiness unknown
He brought that treasure which you call your own.
The gift of heav'n intrusted to your hand
Cheerful resign at the divine command:
Not at your bar must sov'reign Wisdom stand.
---
Suggested read: Lewis Carroll And His Magical Poetry
---
This is all we have on today's post on the Best Poems by Phillis Wheatley. This is, however, not an exhaustive list, and if we have missed out on some of your favorites, then please feel free to add them in the comment section below.
Until next time!
Featured image source: Google, copyright-free image under Creative Commons License 
Summary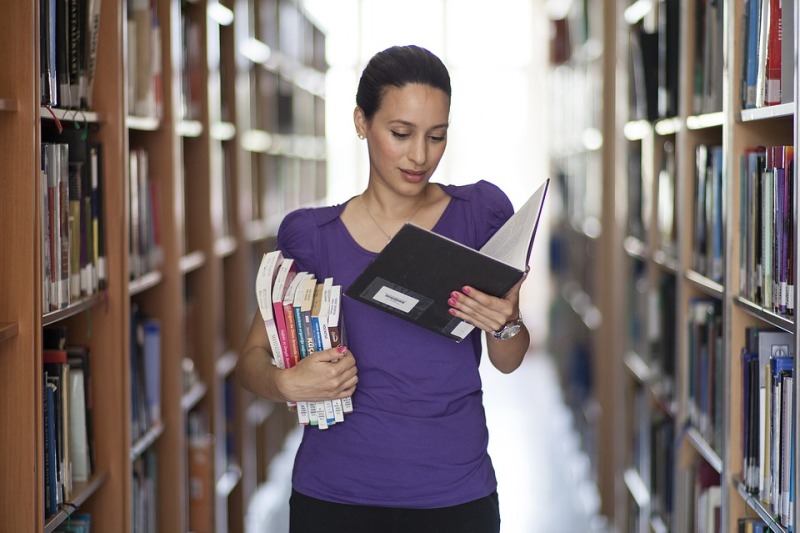 Article Name
#NaPoWriMo Some Of The Best Poems By Phillis Wheatley
Author
Description
In today's #NaPoWriMo post, we will be celebrating some of the best poems by Phillis Wheatley. We hope you will enjoy reading them.