MassRoots, the Denver-based social network for marijuana, is all geared to launch its own Facebook-of-sorts for those who love to take a bong rip. Having entered the e-space in 2013 as a semi-anonymous meeting space for marijuana enthusiasts, the MassRoots app has raised more than half a million dollars from sources that had hithertofore been inaccessible to the industry's entrepreneurs. Whilst dating apps/sites like High There and My420Mate already serve to partner those that have the same sort of affinity for leafy psychoactives, it is with platforms like KushCommon and MassRoots that the world of canna-networking has come to thrive in cyberspace. The social network that revolves around sharing pictures, videos, and texts on the use of cannabis will be selling 50.4 million shares on the OTCBB (Over-The-Counter Bulletin Board), a small stock exchange.
"I could not be more proud of our team," said MassRoots CEO Isaac Dietrich, in a statement. "Over the past 17 months, we've launched iOS and Android versions of MassRoots, grown the network to 170,000 users and gone public through an S-1 Registration Statement. We're all incredibly excited to continue growing our network as a publicly traded company."
A public offering for an early days company like MassRoots is an achievement for the founders. Currently used by campaigns and non profit organizations (besides the teeming thousands who are canna-lovers) to organize support for the legalization of marijuana, this latest development is sure to fan the flames and make this first mover in the marijuana market a dominant player in the game. With over $625,000 raised in seed funding and a public offering under its belt, it is only a matter of time that the MassRoots community grows in size, what with more states like Alaska, Oregon, and the District of Columbia legalizing marijuana.
---
Suggested read: High There dating app ensures you're never alone up there!
---
For a niche social network, the legalization moves of more and more states, albeit in a fractured and gradual manner, can serve to overcome the major obstacle that niche networking sites face – the 'network effect.' It is no question, then, that with increasing number of active users engaging with the site, the service will become valuable and indispensable. Dietrich confirms that MassRoots is currently home to 275,000 users that may seem a measly number in the parlance of conventional social networks. But then again, that's the thing about a niche group – a target audience that isn't conventional by any standard. He evinces that growth is inevitable and shall certainly happen, once the legal challenge is kicked to the curb:
"All our users are within the 23 states that have legalized medical cannabis. So while it's only 275,000 users, 9 out of 10 people aren't interested in our app because they don't consume marijuana on a regular basis. And of that 10 percent that is interested, we can only register people in just under half the country."
In the face of the global cannabis movement, the repeal of cannabis prohibition taking steam and the gradual erosion of the stigmas that surrounded it for so long, MassRoots is all set to become an exclusive networking platform for cannabis lovers. Speaking about a potent ethico-moral controversy that the move could spark, Dietrich says,
"It's interesting, because most of the time the SEC declares a registration effective after it clears the comment period. Well, since our company could be deemed as aiding and abetting an illegal activity, they reverted back to a policy that they haven't had in place for 30 years. So basically, since the SEC didn't object to anything that we stated after 30 days, our registration was allowed to go through. It's actually a policy that they'll now be applying to all marijuana-related companies."
Image source: Google, copyright-free image under Creative Commons License
Since MassRoots is solely focused on cannabis, it claims users only from the marijuana community so as to enable a candid 'sharing' of all things pertaining to the psychoactive drug. This gives users an edge over the more public settings offered by sites like Facebook and Twiter, and prevents the much-feared repercussions of a parent or employer finding a picture of a canna-lover taking a bong puff. In fact, signing up for MassRoots only requires a username, password, and a confirmation that one has come of age and is from a legal location. That's how easy MassRoots makes it for you to post your favorite 'buds' without apprehension! But they are aware of their vision, in terms of weed-ing out the prohibition.
"We're just having the time of our lives. It's not really work, it's what we love doing, and we're making a real difference," says Dietrich. "And in the 2016 elections, where there's cannabis prohibition on the ballots, well, we're gonna be active in every single one of those elections."
---
Suggested read: Clover dating app introduces on-demand dating feature
---
The makers know the importance of revving up the traction enough to light a self-sustaining fire, and have, therefore, kept the app (as of now) an ad free zone until they have about a million users. Although, at the rate they are going, it might happen sooner rather than later. The company has also announced its plans of launching a self-serving advertising portal for cannabis-related businesses and an API for developers looking to develop apps, games, and systems for the cannabis industry. After all, it isn't without reason that Dietrich is relentlessly working to eat a massive chunk of the $10.2 billion green pie, baked by the domestic cannabis biz. Their ambitions are high and they plan to charge ahead, slowly and steadily – just like when they developed the idea for MassRoots. Dietrich recalls the incident fondly,
"We got the idea for Mass Roots while we were smoking–all of our features, what we're doing, all of this stuff–comes from smoking."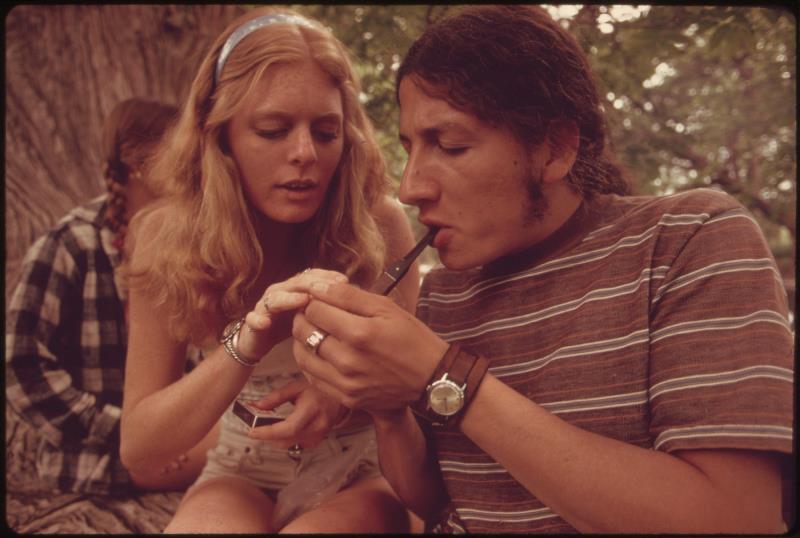 Image source: Google, copyright-free image under Creative Commons License
He also adds the expansion plans in the same breath,
"We built a user base of 275,000 people, and it was originally consumer to consumer. So finding smoking buddies, posting pictures of yourself smoking. Then we started adding in dispensary profiles, which is where we're at now. And as soon as regulations allow, we're going to start allowing order ahead and delivery. We'll just move in to that stage, which will be easy to do, since we're essentially creating a distribution channel with our social app."
Well, when so much has been achieved whilst smoking, what can I say save that a company founded on a maxim like "I don't want my mom to see a picture of me taking a bong rip every time she logs on to Facebook, you know?" shall only declare 'wake up and smell the….umm coffee??' when it is enjoying its pie share, whilst users continue to light up a smoke on its feed!
Summary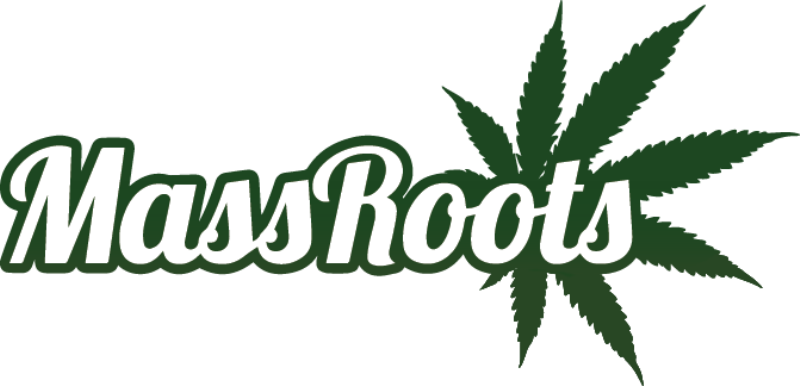 Article Name
MassRoots IPO - Now A Reality!
Author
Description
MassRoots, home to all cannabis lovers, is all geared to come up with its own Facebook-of-sorts. Here's all you need to know about this development.