"Travel is like love, mostly because it's a heightened state of awareness, in which we are mindful, receptive, undimmed by familiarity and ready to be transformed. That is why the best trips, like the best love affairs, never really end." — Pico Iyer
The day of love, Valentine's Day means a whole lot of different things to different couples. To celebrate the day in style, we suggest you take an over-hyped but every-penny-worth vacation with your partner. You could do the usual 'eating chocolates, giving letters and roses, kisses and hugs' bit in a completely new place. For many, this could also mean entering another level in their relationship.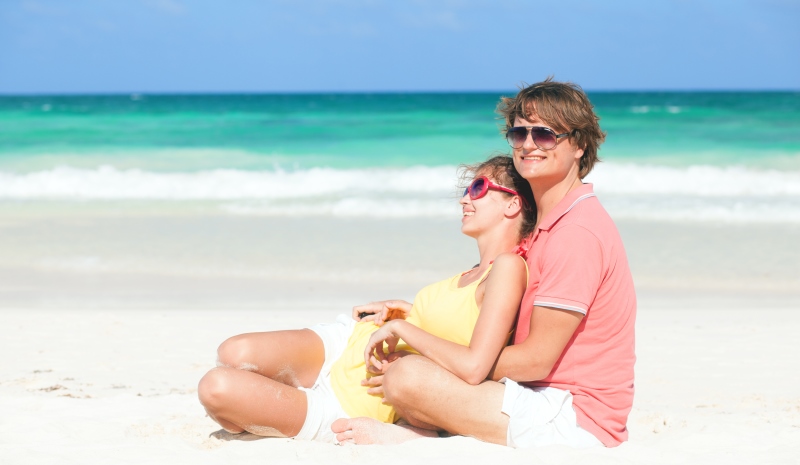 Image source: Shutterstock
No matter what interests you romantically, when it comes to holidays and vacations, everybody has something to be excited about. Keeping this in mind, we have created this list of top 10 romantic vacations for couples, that can give you the most transportive and romantic travel experience EVER!
---
Suggested read: 15 romantic vacation ideas to surprise your girlfriend on her birthday
---
We have not only listed the 10 cities that you might want to visit this Valentine's Day, but also the creative parties, eateries and cruises that you might want to enjoy. So have a blast!
10 Romantic Vacations For Couples
1. Paris
"Even the pigeons are dancing, kissing,
going in circles, mounting each other.
Paris is the city of love,
even for the birds." 
― Samantha Schutz, I Don't Want To Be Crazy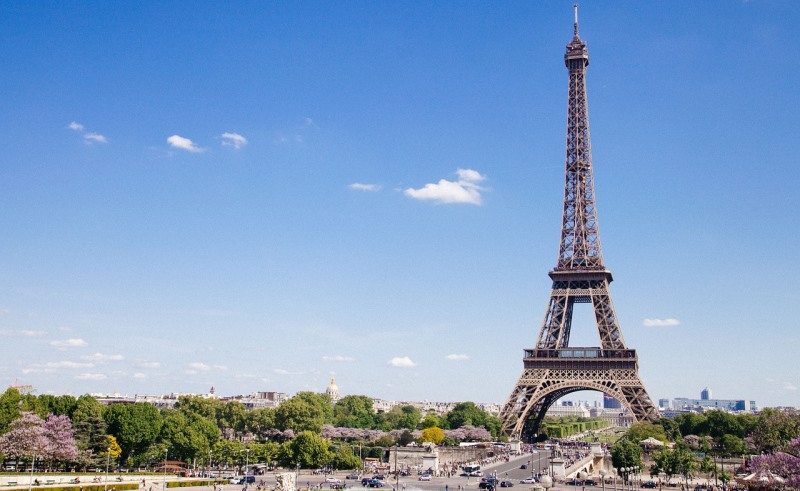 Image source: Pixabay, under Creative Commons License
Isn't this an obvious choice?! The City of Light reminds you that there is lot more to romance than roses and chocolates and sexy lingerie! You can participate in the five-mile Love Run, where lovers are tied at the wrist and have to run against quirky challenges that are thrown at them, along the way. You could also take a class with La Cuisine Paris that teaches you to make perfectly-shaped macaroons and awfully tasty chocolates. To kick up the heat, you could help yourself to some 'Sex and Booze' (it's an erotic book club, people!). Sounds like something you couldn't say no to, right?
2. Melbourne
Image source: Google, copyright-free image under Creative Commons License
Down Under (not suggesting anything!) is nothing about candlelit dinners and red roses. And yet, I am urging you to pay this a visit on Valentine's Day because it will teach you a number of different, and more passionate, ways of celebrating love. You can start with a hot air balloon ride that will sail you over the city and will lend you some across-the-board views of the Southern Capital's parks and cricket ground. You can then rent a rowing skiff from Fairfield Boathouse and go rowing along the Yarra River. End the day with the Midnight Cinema in the Royal Botanic Gardens.
3. London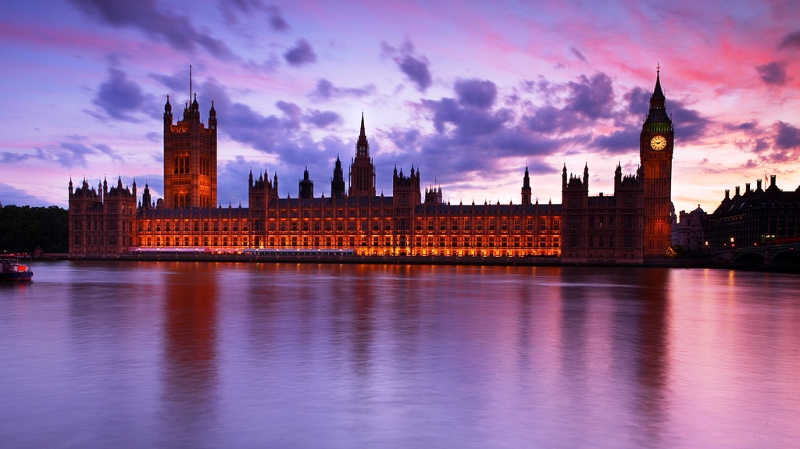 Image source: Google, copyright-free image, under Creative Commons License 
London will impress you and your partner like no other city. You should start at the Artist Residence where you can let loose with a couple of drinks at The Clarendon Cocktail Cellar. You can then dig into a soft shell crab burger at the Cambridge Street Café. If you are into flowers, take a cab to the Columbia Road Flower Market, and help yourselves to some exotic buds that only this market offers. If as the night proceeds you feel more adventurous, you should totally visit the Sea Life London Aquarium where you can snorkel with sharks!
4. Washington, DC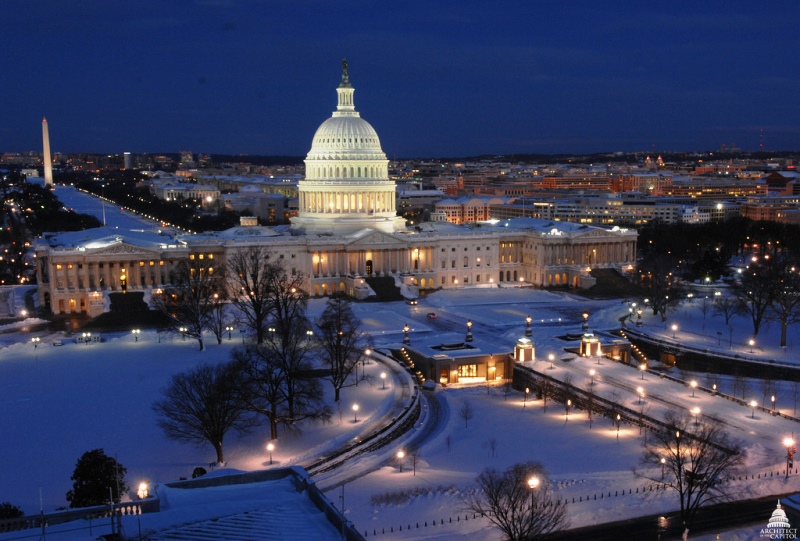 Image source: Google, copyright-free image, under Creative Commons License 
The capital of US of A has a lot to offer on Valentine's Day. You and your partner can begin by visiting the National Museum of American History. Usually big bands of classic love songs play there, so you could get lucky. You can also go for Story District's yearly Valentine's Day performance, Sucker for Love. After that, you can attend the Viennese ball at the Austrian Embassy to end your day on a high.
---
Suggested read: 10 stunning vacation spots for couples looking to rekindle their relationship
---
5. New York City
"I would give the greatest sunset in the world for one sight of New York's skyline. Particularly when one can't see the details. Just the shapes. The shapes and the thought that made them. The sky over New York and the will of man made visible. What other religion do we need? And then people tell me about pilgrimages to some dank pesthole in a jungle where they go to do homage to a crumbling temple, to a leering stone monster with a pot belly, created by some leprous savage. Is it beauty and genius they want to see? Do they seek a sense of the sublime? Let them come to New York, stand on the shore of the Hudson, look and kneel. When I see the city from my window – no, I don't feel how small I am – but I feel that if a war came to threaten this, I would throw myself into space, over the city, and protect these buildings with my body." ― Ayn Rand, The Fountainhead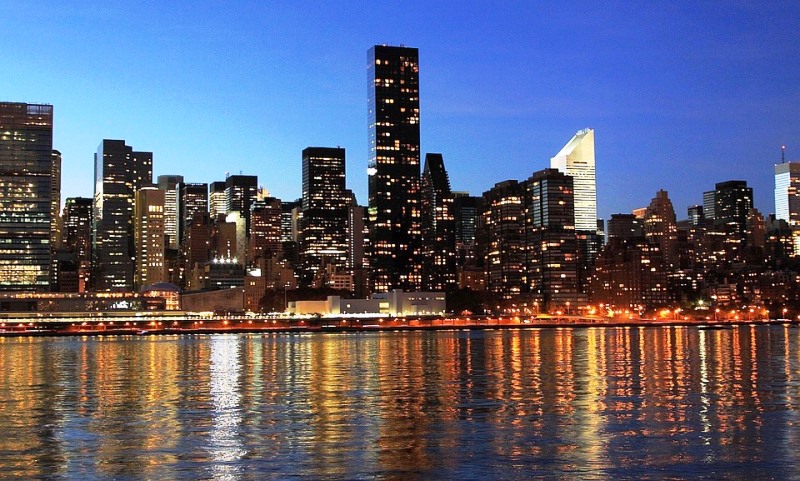 Image source: Google, copyright-free image, under Creative Commons License 
This 14th of February, you cannot do anything more romantic than what you can in the Big Apple! You can start the day at Wave Hill, a Bronx estate that sits on a cliff overseeing the Hudson. On V-Day the estate holds a classic chocolate and wine tasting event that you would love to be a part of. Next, you and your S.O. can visit the Morbid Anatomy Museum, or go stargazing to the Hayden Planetarium. Post that, you can choose from a wealth of good restaurants and bars that the city has to offer, and spoil each other rotten, for the night.
6. Amsterdam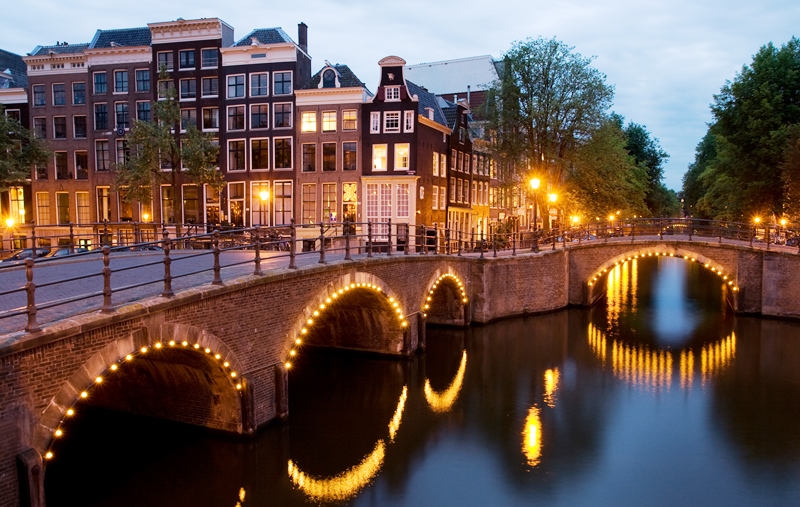 Image source: Google, copyright-free image, under Creative Commons License 
With its dreamy architecture and canals, Amsterdam is calling you to celebrate Valentine's Day amidst its tulips. You can tour the canals in an antique vessel that you can book via Private Boat Tours. You may also book a 'loveseat for two' at the Art Deco cinema. They also give you a drink and snacks to go with it! You can then pick up your favorite chocolates from Puccini Bomboni, and take a ride to &Samhoud Places for dinner.
7. Denver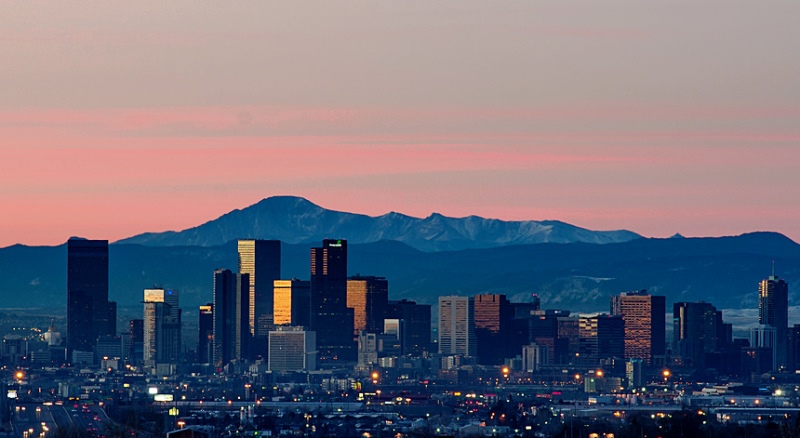 Image source: Google, copyright-free image, under Creative Commons License 
Denver is the place to be, this Valentine's Day. You can go hopping from dining scene to another, exploring the nightlife of the place. If you are into culture and art, there are a number of activities that you and your S.O. can participate in. If you are an adventurous couple, skate at Skyline Park. If you are foodies, visit Sushi-Rama for a meal that will blow your mind! You can finish the evening with a hot toddy at Bar Fausto. If music is your drug, you can hear live music at Jazz at Jack's! See, so much to do in so little time!
8. Miami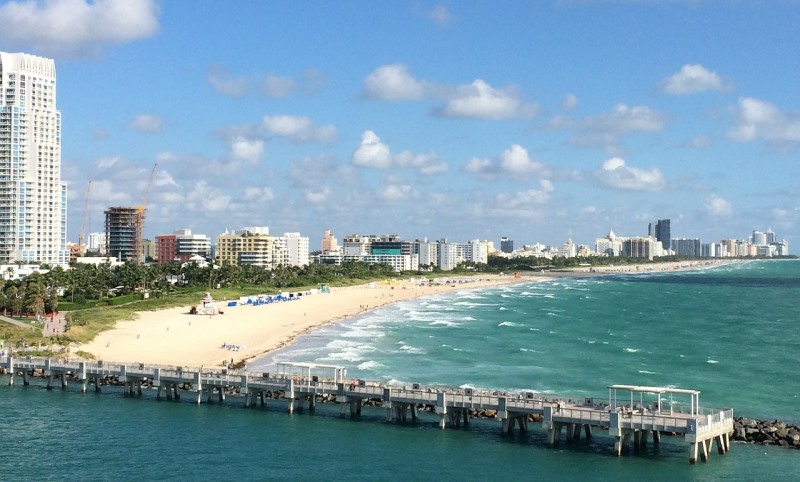 Image source: Pixabay, under Creative Commons License
Miami comes alive every night, but on Valentine's Day, with your partner by your side, Miami becomes an even richer place. You can begin with a stopover at Villa Vizcaya, which is a circa-1916 Mediterranean Revival mansion. It is one of the city's most quixotic places. Next, you could swing by the YoungArts building, which is sure to mesmerize you with its grand tile murals and public displays in the main lobby. If you have still not bought a gift for your lover, you can visit the Design District. You and your partner might also enjoy an art stroll in Wynwood Walls, after which you can stop by the Perez Art Museum. Go for a boat ride with the boating community, Stiltsville. This boat ride will allow you to catch a very romantic glimpse of Biscayne Bay.
9. San Francisco
"One day if I go to heaven … I'll look around and say, 'It ain't bad, but it ain't San Francisco.'"

-Herb Cain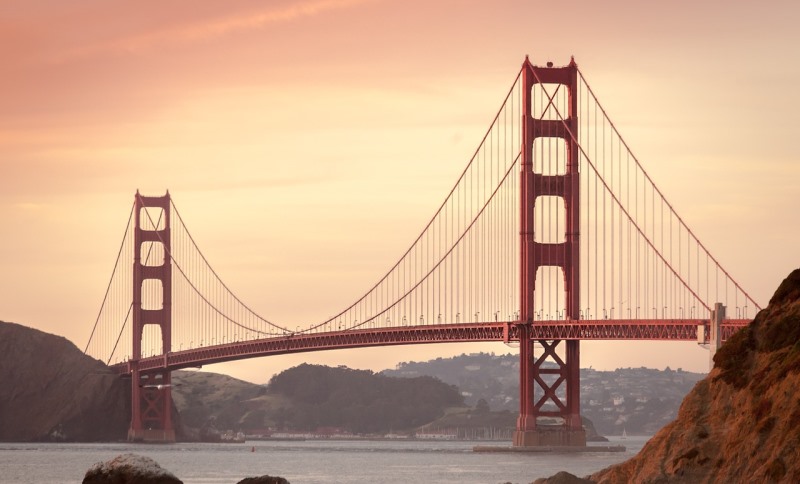 Image source: Pixabay, under Creative Commons License
Even romance and idealism is about innovation in San Francisco, a city where unconventionality is feted! You and your sweetheart can sign up for a luncheon at "Inter-courses" (Now how naughty is that!), and indulge in meals that will fill up your senses. You can then walk to the Cupid's Span, on the Embarcadero, for a little picnic. I am sure the San Francisco sun will get you thirsty for some real good cocktails, which you can easily get at the high-alt bar of the InterContinental Mark Hopkins hotel.
---
Suggested read: 10 awesome vacation ideas for couples that are sure to bring them closer like never before
---
10. Portland, Oregon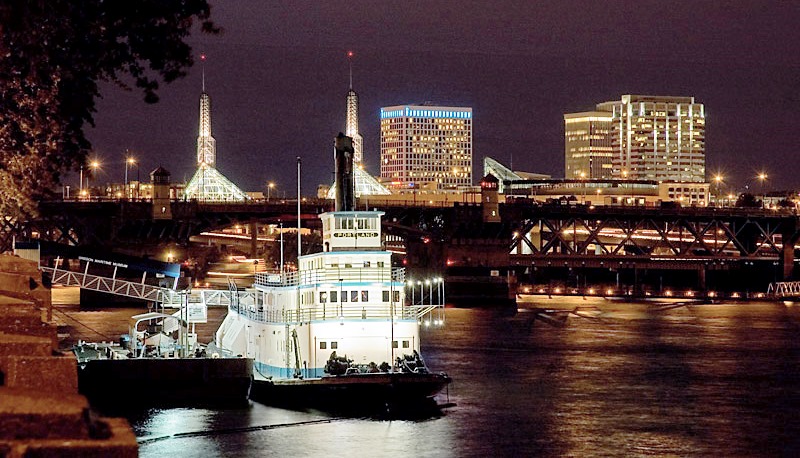 Image source: Google, copyright-free image, under Creative Commons License 
Portland has a number of impressive ways of celebrating the 14th of February. You can start with a quirky outing in the morning, and end it with a traditional romantic dinner at Andina, which is popular for its state-of-the-art Peruvian cuisine. You MUST check out the Worst Day of the Year Ride, which is a costumed ride all over the whole town of Portland.
"Let's go together and go to different places and see different things. It'll be fun!" ― Togashi Yoshihiro
That's all we've got on 10 romantic vacations for couples. Let us know if you found this useful. The comment section is for you to sound off at!
For more on living fiercely and love fearlessly, sign up for our daily newsletter today.
Featured image source: Pixabay, under Creative Commons License
Summary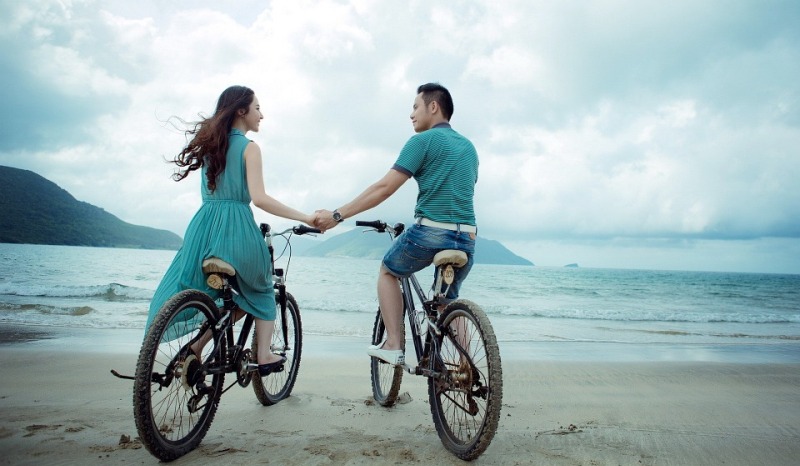 Article Name
Top 10 Romantic Vacations For Couples This Valentine's Day
Author
Description
When it comes to holiday & vacation every couple has something to be excited about. Here are the top 10 romantic vacations for couples to choose from.