For a person who embraces the outdoors with open arms (and legs too!), finding someone interested in the same outdoorsy activities can be quite difficult. And if you're into sports that are rare, say, skiing, it becomes that much more difficult.
To help such outdoorsy single people find other outdoorsy single people, Mike Keshian of Denver, Colorado, a self-described ski bum has created a new dating app, LuvByrd. Talking to Men's Journal, he said,
"Most ski towns are, like, eight guys to one girl, so it is pretty tough for guys to meet women."
Although he had been using Tinder, OkCupid, and Plenty of Fish to find someone he could bond with, they never really worked for him. When he saw an ad for FarmersOnly.com, which, as the name describes, is for farmers only, it got him thinking of the lack of such an app for outdoorsy people like himself. And out came LuvByrd, with the help of a few friends.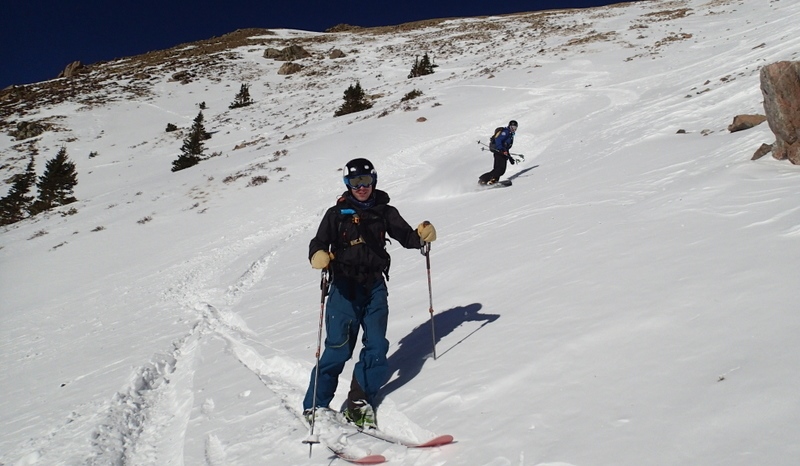 Image source: Google, copyright-free image under Creative Commons License
Keshian doesn't have a technical background but he vouches for LuvByrd. He drives Lyft and Uber at night, and he has worked as a commercial fisherman on ocean-faring boats in Alaska for 6 years.
The app, which is currently free to use with a premium options, is only available in Colorado. However, Keshian has big plans to expand it to cities like New York, Los Angeles, and Chicago, where it might be hard to meet outdoorsy people. Also, based on their skill level, favorite activities, and the mountains they'd like to ski, users can search out potential dates. The premium version of the app includes features like unlimited messages and provides users the ability to see who has liked their profiles. Another feature that would be introduced later on would be to notify users if someone they have been chatting with on the app is in the area.
Talking about how his dating app is different, he said,
"It is a lot different than meeting someone on a typical dating site. On my typical online dates we'd meet at a restaurant or bar and connect that way. But most people on first dates on LuvByrd would like to go hiking or skiing together."
---
Suggested read: DragonFruit launches dating app to help geeks find love in 'Middle Earth'
---
The idea of connecting based on a common interest is central to this dating app, says Keshian.
"The dating industry is all about some kind of common interest. For someone who is an outdoor enthusiast, that is probably their number one interest, and it's the easiest way for people to connect. Like, 'Oh you've got the epic pass, let's go skie Breck. I'll meet you there.'"
The app works, because Keshian is his walking advertisement, who met his current girlfriend, Kelly, through the app. And true to his word, shortly after he and Kelly connected, they hopped on a plane to visit the Redwood National Park.
Speaking about this trip, he said,
"We drove to the coast, and we woke up in the morning for sunrise, and there was water on both sides of us and it was amazing. We continued through the Redwoods, and we parked the car, and just kind of wandered around together. She was so into it, and for me, someone who can rough it a little bit more than most girls, was definitely a selling point."
If you're an outdoors enthusiast and are looking for a fellow outdoorsy person, then you might want to give LuvByrd a shot. After all, in the world of super-niche dating apps and sites, what's one more, eh?
Featured image source: LuvByrd
Summary
Article Name
LuvByrd, A New Dating App, For Outdoors Enthusiasts
Author
Description
LuvByrd is a new dating app, being hailed as the Tinder for outdoors enthusiasts.