We know what you are thinking. Most of these pieces across the web will have you busting your a*s for months to get beach body ready. Of course, the end result will make you feel like a goddess in a bikini, but is the work worth its while? We'd say yes and no, for now. Yes, because workouts are always worth their while and no, because there's a reason lazy bees are geniuses.
We figured out the shortcut to getting the beach body you've always coveted, real fast. And no, we aren't going to suggest any unhealthy ways to conceal imperfections, laying off of carbs or banishing bloat. We care. So, we've got the 'fit' deal, straight from the horse's mouth. We asked experts about the ways in which one can get toned in no time- and guess what, we were in luck. There are a number of ways one can firm up and create lean muscle in less time. If you don't believe me, let's go straight to the fitness pros:
---
Suggested read: 10 exercises for back pain that help find relief
---
The ONLY Beach Body Workout You Need
1. Multitask moves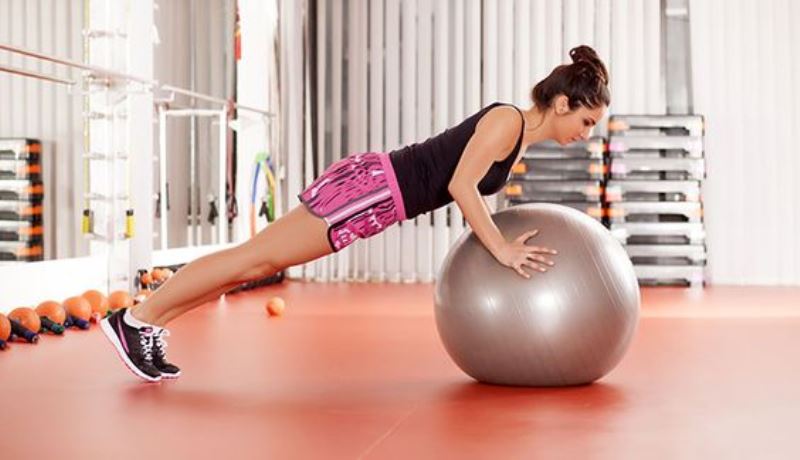 Image source: Pinterest
Your bikini becomes you if you are flaunting a well-toned body. You already know that. However, getting there can be especially challenging and cruel, to say the least. Working those muscles by pushing yourself with fitness challenges is your best bet to get beach body ready. Noah Neiman, master trainer at Barry's Bootcamp in New York says, "Your body has to work a lot harder to execute head-to-toe exercises," while pointing out that his signature full-body combo includes combat burpees and crunches (where you add two jab-cross punches at the start of each move) for 45 seconds each, four times. "You're using your upper body, core and legs and the burpee jump activates fast-twitch muscles and jacks up your heart rate," he maintains. This helps to sculpt your arms, abs, thighs and glute by boosting your metabolism, melting fat and blasting those calories, so you can turn toned in no time.
2. Work every angle
Your body has a way of pulling off more moves than a simple forward-backward cycle. That should be your clue to include a variety of movements in your workout regime. "Incorporating new movement patterns- front to back, side to side, and rotationally- builds dynamic strength and burns tons of calories," says Ian Armond, a fitness instructor at Basecamp, a 35-minute high intensity interval training workout in Santa Monica. Experts maintain that in order to even out your form and lose inches all over, you must alternate a one-minute cardio routine at the fastest pace you can manage with one strength-building move.
3. Slo-mo moves
If you are a sucker for a well-defined back, you should hold sculpting moves for 35 to 40 seconds, suggests Stephen Cheuk, founder of S10 Training in NYC. "Most people bang out 10 reps at a quick pace and are done in 15 seconds- that's not enough time to sculpt muscles and maximize calorie burn," says Cheuk.
4. Shoot up the after-burn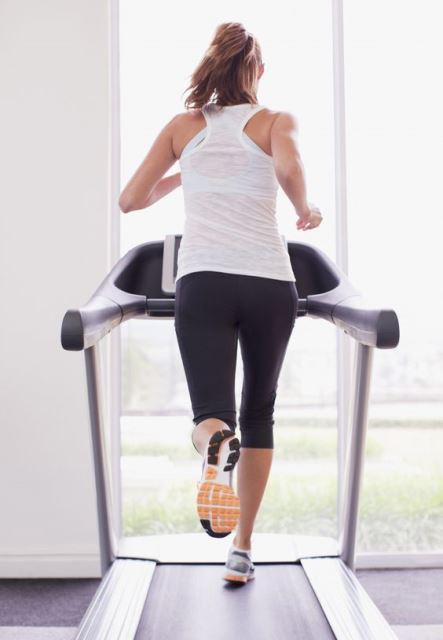 Image source: Pinterest
"Explosive exercises recruit several major muscle groups simultaneously as well as fast-twitch muscle fibers, which expend a lot of calories to propel your body in the air," explains Joe Masiello, co-founder, Focus Personal Training Institute, NYC. He recommends tacking 10 to 15 jump squats onto any workout regime as it triggers an after-burn effect that enables the body to keep slashing those calories for as long as 48 hours, afterward.
5. Turn up the incline
Research has shown that the same cycling or running exercises, when displaced to an outdoor setting, faces resistance from wind, friction from uneven surfaces and other such unknown obstacles that makes the body work harder to overcome the blocks and thereby, helps in slashing more calories. But if an outdoor exercise regimen seems asking too much of yourself, increasing the incline on the treadmill to just 2.5 percent of its original slant can make it akin to running on a windy day, through sand or up a hill. Try a five-minute warm-up jog followed by a three-mile run, alternating every quarter mile between 5-7.5 (conversation pace) and 7.5-upward (run pace), rounding off the set with a five-minute cooldown. Finishing the whole set in less than 30 minutes shall help attain maximal results.
---
Suggested read: 10 best anti-aging exercises for a younger looking you
---
6. Sculpt first, sweat later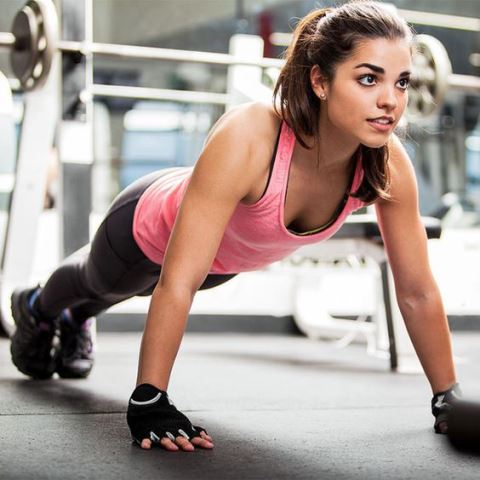 Image source: Pinterest
If you move through three to four sets of high-intensity compound movements (bent-over rows and incline push-ups) before your cardio routine, you shall be able to attain better results. "That's when your energy levels are at their peak, and you'll burn more fat in less time," says Joe Ardito, founder of Fit Crush NYC.
7. Go heavy
If you want people to go hot and heavy for that sexy, sculpted body you want to flaunt, then, you better not take this dream lightly. Drop those teeny tiny two-pound weights and go heavy. Of course, we do not recommend pushing past your capacity and causing muscle tear or ligament injury- but slowly build your way through the weights. Drop the lighter ones as "they aren't generating metabolic or body composition changes," says Zack Papalia, a kinesiology instructor at Penn State University, "but when you strength-train with a challenging weight, you're going to lose body fat and gain lean muscle mass, and that's going to increase your metabolism 24 hours a day." Pick weights that you can lift about 10-15 times without causing fatigue.
8. Gear up
Compression pants are so designed that their built-in layered panels work as resistance bands and can help to bolster muscle activation by 23 percent and calorie burn by 14. "They counteract your muscle movement, so you can get a more effective workout," says John Ross Rizzo, an assistant professor of rehabilitative medicine at NYU Langone Medical Center in New York. Rizzo recommends lower-body workouts for optimal results and chips in high knees, lunges and mountain climbing as perfect suggestions, before following up the routine with treadmill time.
9. Blast fat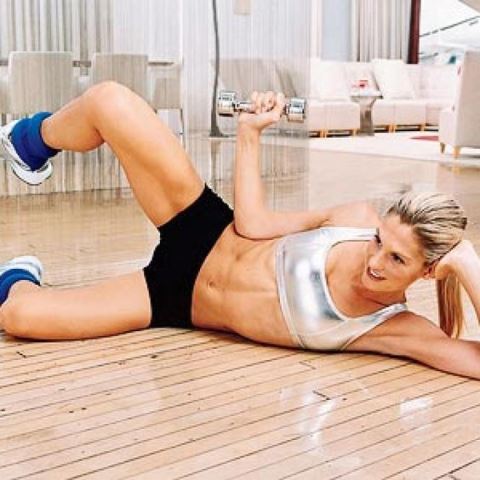 Image source: Pinterest
High intensity interval training is the best route to weight loss. But burning fat isn't an easy path. Jacqueline Kasen, a trainer at Anatomy in Miami spills the catch, "You have to do each move to your absolute max or it won't work." She suggests a 16-minute sequence for lean legs.
10. Climb
"Climbing makes every major muscle group work together, which requires more oxygen and calories and can be highly effective at disrupting your body's fat stores," says Jason Walsh, founder of Rise Nation, a 30-minute VersaClimber-centric workout in West Hollywood. A 20-second sprint at highest intensity, followed by a 10-second rest- repeated for eight minutes- is all it takes.
---
Suggested read: 10 awesome hip exercises that will help you tone up quickly
---
11. Change it up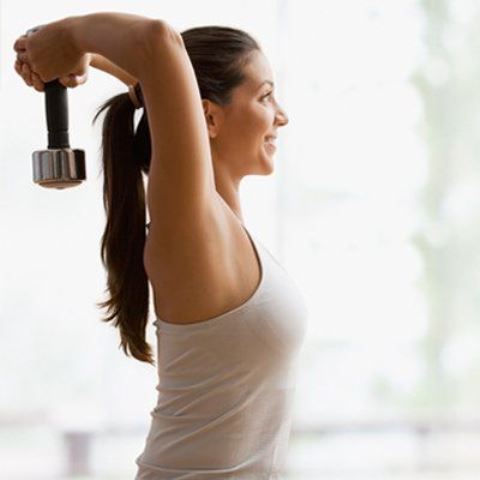 Image source: Pinterest
If you want your body to change, you need to switch up your workout as well. "It doesn't have to be much- a one pound increase, two extra reps or five seconds more of work," is enough, explains Kerry Ashdown, a personal trainer in New York. The idea is to build onto your routine, every week, suggests Kerry.
This beach body workout is doable, right? And yes, you can thank us after you are done admiring your breathtaking beach body! So, yeah, we know that gratitude ain't coming, but you are still welcome!
Featured image source: Pinterest
Summary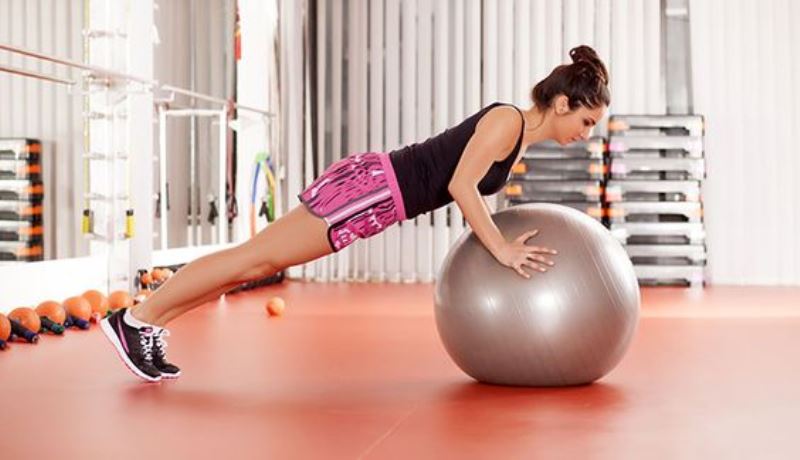 Article Name
NLT Fitness Team Brings To You The Beach Body Workout, Straight From The Experts
Author
Description
This is the only beach body workout you need to follow to get that body you've always coveted, real fast. And no, we aren't suggesting anything unhealthy.