You have got the perfect dress and your makeup is on-spot. Yet, if you want to create an everlasting impression, then you need to style your hair the right way. Needless to say, your hairstyle can make or break the entire look. There is a reason why people are so particular with their hair stylists. I mean, I have been going to the same stylist for over 4 years for a reason.
---
Suggested read: Top 10 Hair Moisturizers To Invest In
---
If you are looking for some inspiration, then get to know about the top 10 hair stylists in the world. While it is quite tough to handpick the top 10 hair stylists, I have tried my best to be as impartial as possible. It is hard to pick the top 3 or 5 people from the lot as these stylists have proven their mettle over time. Without much ado, here are the best 10 hair stylists in the world (in no particular order).
Sally Hershberger
When we talk about celebrity hair stylists, Sally Hershberger is probably the first name that comes to our mind. The stylist got an instant recognition globally for creating Meg Ryan's signature cropped haircut, which was later named as Sally Sag. It was in the late 80s when Sally propelled her career and then there was no looking back. Currently, she owns dedicated lines of hair products and numerous hair studios.
Sally is one of the first hair stylists who charged $600 for a haircut, which was then a historic move. Besides Hollywood stars, she has also styled The Obamas for their Vogue cover. Hershberger became a household name in America after her numerous appearances on Bravo's reality show, Shear Genius.
Oribe
Oribe Canales, or simply known as Oribe, is probably one of the most popular hair stylists in the world. The Cuban-born stylist moved to the United States in the 1960s and gradually started working in the industry. It was in 1976 when he got recognition from a cover done by GQ for his work at the Garren Salon. Soon, he opened his first salon in 1987 and currently owns numerous places countrywide.
Oribe is widely known to give signature looks to celebrities like Rihanna, Britney Spears, Jenifer Lopez, Mila Kunis, Scarlett Johansson, and Cindy Crawford. Besides that, he has also worked with brands like Versace, Calvin Klein, Chanel, and so on. Currently, he stays in Miami and owns a personal salon in the city as well.
Ted Gibson
This New York based hair stylist has been active in the industry for decades and currently owns his own salon on Fifth Avenue, Manhattan. Undoubtedly one of the top 10 hair stylists in the world, Ted got a nationwide fame by appearing on the hit show, What Not to Wear. He is also known as one of the most expensive stylists in the world with a single haircut costing around $1000.
Gibson is associated with globally renowned brands like Chanel and Prada. He has also worked on his own line of hair products and cosmetic brand Ted Gibson Beauty as well. Some of his well-known clients are Angelina Jolie, Anne Hathaway, Ashley Green, Renée Zellweger, and Zoe Saldana.
Josh Wood
If you are into hair coloring, then you should know Josh Wood. The British hair stylist is the owner of his signature salons with worldwide branches. Though, he is mostly known for his hair coloring brand, Josh Wood Colour. He has been associated with Marks & Spencer for a very long time and currently works with Redken.
Josh is known for his entrepreneurial skills as well besides his styling talent, which has made him bag numerous awards. Some of the biggest fashion brands in the world like Burberry, Vogue, Miu Miu, Valentino, and Marc Jacobs are his clients. He is also known for his prominent hairstyles in movies like X-Men and Bridget Jones. From David Bowie to Kylie Minogue and Florence Welch to Mick Jagger, he has styled almost every big celebrity out there.
Harry Josh
The Vancouver based hair stylist currently owns a salon in NYC and is known for his line of hair styling, Harry Josh Pro Tools. He started his career in the casting industry and eventually worked with brands like Marc Jacobs and Louis Vuitton. After years of experience, he launched his own brand in 2013.
Besides his signature haircut, he is also known for the premium products of his brand as well. He has worked with some of the biggest celebrities like Amanda Seyfried, Jennifer Garner, Emma Roberts, Hillary Swank, Cameron Diaz, Reese Witherspoon, Gwyneth Paltrow, and Natalie Portman (to name a few). One can get a single haircut for around $500 at his salon.
Ken Pavés
Ken Pavés is one of the most reputed hair stylists in the world. After graduating from the Toni & Guy Institute, he started assisting Oribe. Gradually, he got noticed by brands like Valentino and Versace. Jessica Simpson became his regular client, which made him appear on her MTV reality show. Though, he got a wider recognition after his regular appearances on The Oprah Winfrey Show.
Ken has also launched several hair products and has collaborated with numerous cosmetic brands as well. He has been featured in Vogue, Elle, Star, Cosmopolitan, US Weekly, and Marie Claire. Some of his regular clients are Celine Dion, Avril Lavigne, Jessica Biel, Eva Longoria, and Ashlee Simpson.
---
Suggested read: Here Is The NLT Approved List Of The Best Hair Products For Curly Hair
---
Hiro Haraguchi
While Hiro Haraguchi has been active in the industry for years, his work has got an international recognition in the recent times. Originally from Japan, he moved to the United States and currently owns his own salon in New York City. He has been known to come up with futuristic trends and redefining the hair styling limits.
One of the best things about the Hiro Haraguchi salon is the availability of hair restoration treatments it provides. Most of these treatments have been personalized by Hiro according to various styles. Apart from styling celebrities like Vera Wang and Lisa Kudrow, he is also a favorite among the locals.
Tracey Cunningham
If you are from the West Coast, then you should certainly consider paying a visit to Tracey's salon in Beverly Hills. Tracey has been active in Hollywood for years and has done styling for numerous TV shows and movies in the past. Not just giving a new haircut, she is also known for blending hair colors like a pro.
She has an impressive clientele which includes some of the biggest names in Hollywood like Jennifer Lopez, Amy Adams, Emma Stones, Drew Barrymore, and Cameron Diaz. It would cost around $400 for a haircut and it is recommended to make an appointment in advance if you want your hair to be stylized by Tracey herself.
Marie Robinson
Owner of the famous Mari Robinson Salons (with a presence in NYC and Miami), she is one of the most well-established hair stylists of the present time. While Marie mostly caters to celebrities and other premium clients, one can pre-book for a styling by herself 3 weeks in advance. It would cost around $300 to begin with.
Marie switches between Miami and NYC, but calls New York City as her home. Besides owning two salons, she also runs a training institute as well. She has worked on famous projects including both movies and TV shows. Some of her regular clients are Naomi Watts, Kristen Stewart, Michelle Williams, Elizabeth Moss, and Heather Graham – to name a few.
Chris McMillan
Our list of the best hair stylists would be incomplete without mentioning Chris McMillan. He is the mind behind some of the most famous hairstyles of the present time. One of the most prominent of them all is The Rachel. Yes – he is the guy behind the 90s hairstyle revolution started by Jennifer Anniston. Besides that, he has also created the signature "beachy wave" look and even did a complete makeover of Miley Cyrus.
Currently, he owns a self-titled salon in Los Angeles, which is considered as a go-to destination of every celebrity. He also writes for the Allure magazine and has been featured several times in Vogue and Elle as well. Some of his regular clients are Jennifer Anniston, Kim Kardashian, Nicole Kidman, Courtney Cox, Oliva Wilde, Julia Roberts, Salma Hayek, and Sarah Jessica Parker.
---
Suggested read: 7 Grey Hair Color Ideas That Will Help You Make A Splash
---
Now when you know about the top 10 hair stylists in the world, you can do some digging about them in detail. Go ahead and make yourself familiar with some of their signature styles and get inspired by their work. You can take some notes for your new hairstyle too. A lot of people like to recreate the styling of these modern artists with their own rendition.
Just be sure that the style would go well with the texture of your hair and the cut of your face. If you have a direct access to one of the salons owned by these hair stylists, then you should certainly not miss the chance. While it was a tough job, we were somehow able to handpick the 10 best hair stylists here. If your favorite stylist is not on the list, then let us know more about them in the comments below.
Featured image source: Instagram 
Summary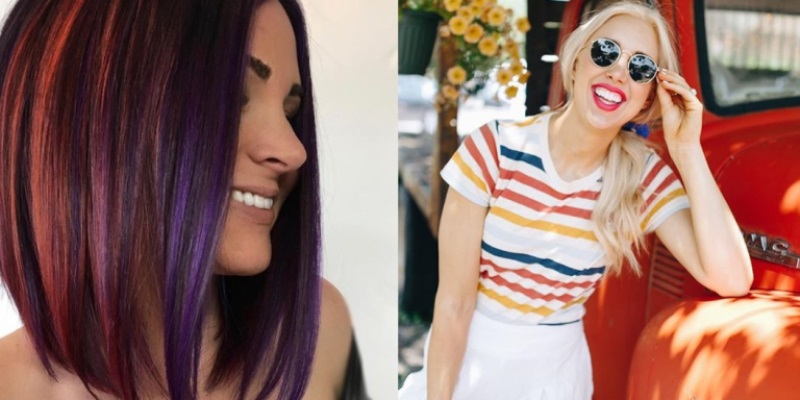 Article Name
The Top 10 Hair Stylists In The World
Author
Description
If you are looking for some inspiration, then get to know about the top 10 hair stylists in the world.