I could go on and on and on about it – but here's the long story cut short. The stigma attached to STDs in society has to BECOME a thing of the past. And thanks to PositiveSingles, a Tinder-style dating app for people who do not have to wrack their brains over whether or not they should tick the STD option on their profile, the first step is already on solid footing.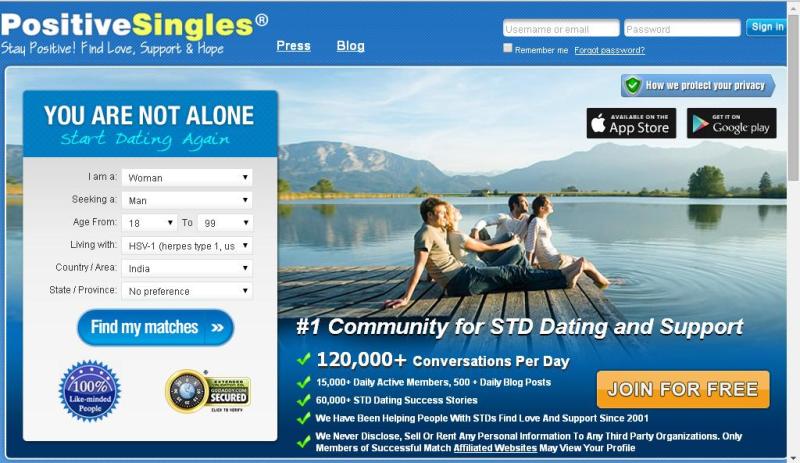 By removing the nuances of struggling with 'choices' on a normal dating website/app and divorcing the awkwardness of grappling with the decision of disclosing one's condition on the second or third date, PositiveSingles is making the 'dating' game a lot easier for the STD community. The inclusiveness felt by the members as part of a community, all of whose members are struggling with their own STD, erases any qualm about judgment or fear of wrecking a potential romance altogether. Richard Cordova of the PositiveSingles team avers as much of the app's origin, vision, and work:
"There's a terrible tendency to write off people with STDs in the dating world. On the general dating sites or apps, many singles with STDs are often rejected by others immediately after they disclose their condition. It's really not fair. Should they be denied an opportunity for love simply because they struggle with a disease? This was how the PositiveSingles app came into being."
PositiveSingles.com, the website which has upgraded a prior version of the app to include Tinder-esque options, has expanded the same for meeting and dating people with sexually transmitted diseases whilst also offering a chat room and a blog community for interaction and advice on living with an STD. The app, in its current form, has been developed by a California company and has the added benefit of being able to view two profiles at once with a tap option for liking a profile and swiping right or left if they 'like' or 'dislike' both.
---
Suggested read: Xoxy attempts to make online dating safe
---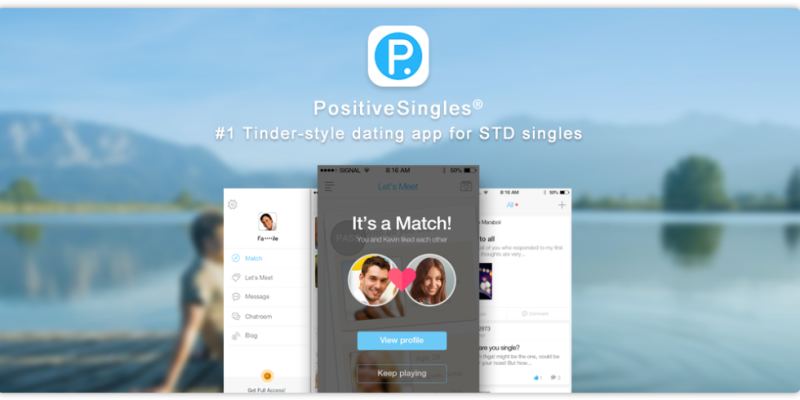 But what takes the app on a higher plane than most other Tinder-esque niche dating apps in the app-world is the fact that it not only gives its STD members a safe space to date but also injects a sense of community wherein users have room to share their stories and experiences. Thus, the app is amplified from its status as a mere dating app to a forum for advice and mutual understanding.
And unlike the problem of a limited pool that other niche dating sites suffer a setback from, the community has its numbers overflowing as the Center for Disease Control confirms that about 110 million people in the US are infected with an STD. Despite a recent upgraded release, the app already has more than 750,000 users registered and dating under its fold.
Of course, there are other players in the realm – offering a similar service like STD Friends, HPV Single, MPWH, Poz-Match, and more – but PositiveSingles does have the numbers and by a sort of direct implication, the loyalty on its side.
We hope the 'positive' message is rightfully injected in the mainstream nexus! Safe dating, peeps!
Summary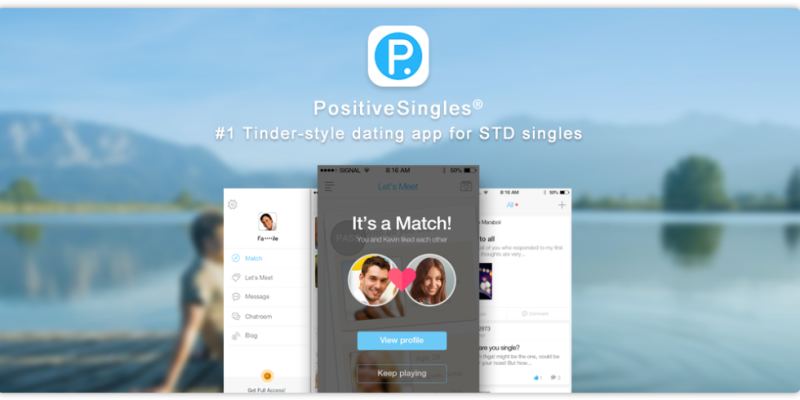 Article Name
PositiveSingles Is A Tinder-like Dating App For People With STDs
Author
Description
PositiveSingles wishes to change the way 'dating' works for people with STDs and rightfully so. Not just a dating app, it's a message and a lesson too!