My mom tells me that when I was younger, I acted like a pint-sized inspector who would put her tongue to anything on any surface to 'inspect' what her eyes had surely missed. As such, she couldn't take to conventional cleaners or readily available disinfectants and other products available in the market as easily as another woman who hadn't popped out a lick-anything-in-sight creature out of her hoo-haa. As much as I wish to deny having any hand in troubling her so, I know she isn't lying. She can draw up a stunning range of home remedies for floor cleaning at the drop of a hat- and what's more, they are all incredibly easy to make and inexpensive. Plus, they make cleaning an easy, breezy thing- so if you are looking to tap into her rich treasure of home remedies for floor cleaning, well, I'll allow that. Just tell her I wasn't half as bad as my younger sister, though! 😉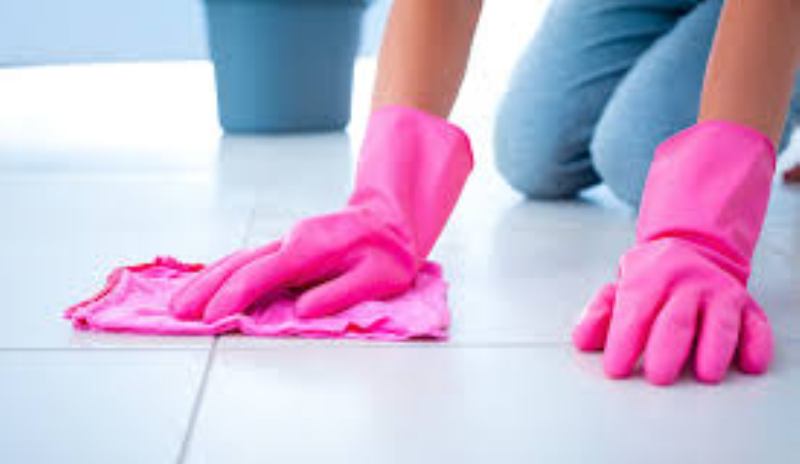 Image source: Flickr
Here are some of the most coveted home remedies for floor cleaning:
---
Suggested read: 12 practical methods of getting rid of pesky bed bugs once and for all
---
1. All-purpose solution
This one works on all floor types and rids you of the chemical cleanser spree for good. After all, you love sparkling tiles but cannot have your pets and tiny tots eating off floors wiped with a chemical solution, right? All you need is a cup of rubbing alcohol, a cup of water and 1 tbsp of white vinegar in a spray bottle. Spray it over your floor, table tops, kitchen counters and more and use the mop to sweep away. The spritz shall not only render your floor and kitchen tops cleaner than ever but shall also kill bacteria and other germs in the process.
2. Vinegar
Mix equal parts of water and vinegar on a damp mop. For the more stubborn stains, use 2T washing soda dissolved in 16 ounces of water before mopping off and re-mopping with clean water for an effective rinse. Alternatively, you could simply add a few drops of vinegar to your mopping bucket to remove stains or traces. If the floor is linoleum or vinyl tile, you may want to consider adding a few drops of baby oil as well- for a dewy-finish gleam.
3. Lemon lifter
You may also pour lemon juice on spots that are harder to clean or have soap traces and/or other stains. Allow the juice to sit for about half an hour before sprinkling baking soda on the abrasive side of a cleaning sponge and scrubbing off. This shall leave you with a neat, clean surface that smells lemony.
4. Wood floor cleaner
If you have wooden flooring at your place, you may want to use a cleanser made from a gallon of hot water, ¾ cup of olive oil and half a cup of lemon juice. This formula doubles up as a cleanser as well as polisher- by allowing the disinfectant citric acid from the lemon juice to combine with the hot water for effective cleansing and using the olive oil to leave a natural sheen on the floor. Use a wrung-out mop to clean with the mixture and allow it to dry out. You shall love the result.
5. Disinfectant cleaner
If you are cleaning the bathroom floors and/or other stubborn spots in the house, you may want to use a gallon of hot water mixed with  ¼ cup of Borax. Make the mixture in your mopping bucket and stir until you have a clear solution. Use it to clean your floors, without the need of having to rinse it afterward. Borax is an incredible disinfectant and can wipe out the most gross stains. So, use it to rid yourself of germs and ward off any threats of infection while gifting yourself clean and as-good-as-new floors.
6. Rye bread cleaner
This isn't really a cleaning solution as it is a hack to erase pencil marks and/or other intractable marks on the floor and walls. Just use a slice of rye bread to erase the marks because your young Picasso ain't gonna stop!
7. Grease-buster
If you have grease stains on your flooring, your best bet is to call in the dynamic duo- baking soda and vinegar to clean out the mess. Just use ½ cup of baking soda and ½ cup of white vinegar with warm water to clean out the stains. You may need to allow the mixture to sit for about 20 odd minutes before proceeding to wipe and rinse.
8. Bleach
If you wish to give your floors a brightening mop-down, you may want to consider using a mixture of ½ cup chlorine bleach in 4 liters of water for that neat, clean and fresh gleam.
---
Suggested read: 15 superbly effective home remedies to get rid of pesky house flies
---
9. Sterilize
You may also consider disinfecting your place with a hot water treatment or a spray-in of full strength rubbing alcohol before a mop-down. This shall not only wipe out all the germs thriving in your home but also lend the place a clean, fresh feel.
10. Tea thyme
While tea thyme solutions aren't exactly conducive for flooring, you may want to turn the porcelain-cleaner into an effective cleaning agent for linoleum or vinyl tile floors by brewing a mixture of 4-5 sprigs of fresh lemon thyme in 12 liters of boiling water. You may want to steep the mixture for 5-6 hours before straining it and sprinkling it over the floor. You may want to allow the mixture to sit for a while before proceeding to clean up. This shall leave your floors glistening, with a lemony smell that shall never fail to cheer!
Happy cleaning!
Featured image source: Flickr
Summary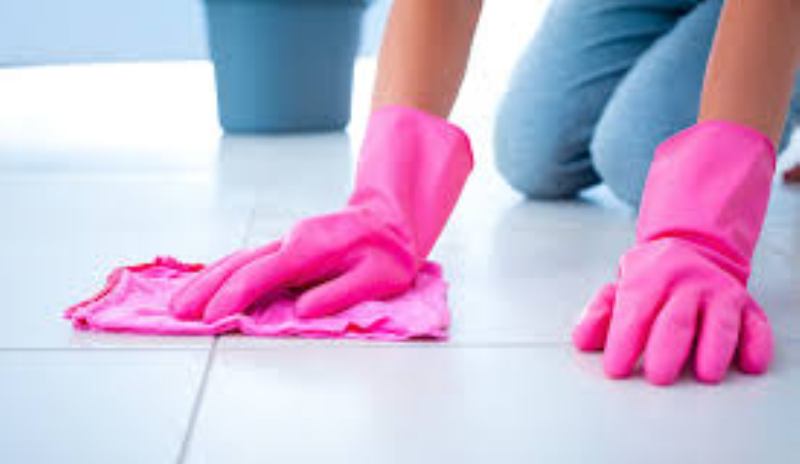 Article Name
The Most Effective Home Remedies For Floor Cleaning
Author
Description
Try these coveted home remedies for floor cleaning, for a sparkling home!