Put your best foot forward is an oft-repeated refrain, and this is important, all the more so, when it comes to dating profile pictures. With more than 50 million singles on Tinder and other such dating apps/sites, it becomes imperative that you make yourself stand out from the rest of the herd. And the first thing any single looks at in these dating apps is the profile picture. You could go so far as to say, you'll be judged by your profile picture alone and a snap decision made of either swiping your left or right. In come professional Tinder photos!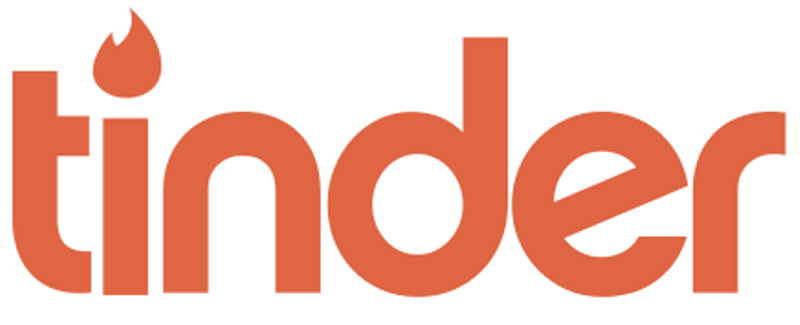 Image source: Google, copyright-free image under Creative Commons License
And if you want more people to swipe right on your profile, you better get that headshot taken by a professional! You read that right!
Welcome to the new era of online dating, where the pictures on online dating profiles are shot by professionals. If the trend is anything to go by, it'll soon be even more ubiquitous than the ever-in-demand dating apps.
---
Suggested read: Collide Christian dating app being called 'Tinder for Christians'
---
Saskia Nelson of Saturday Night's Alright
Saskia is a 44-year-old photographer based in Battersea, UK. She has had eight long years of experience on online dating sites/dating apps. And the one trend that she saw over and over, was the use of bad, blurry, or dated photographs on dating profiles. With her vast experience of online dating guiding her, she set about starting her own company 'Saturday Night's Alright,' a photography firm that specializes in online dating profiles. Last May, she set up her company with a mission to set the dating world to rights.
"People have this tendency to create their dating profiles in less than 10 minutes even though it could be the most important thing they do for their love life," said Nelson. "My pet peeves are red eyes and messy bedrooms in the background. For one, people want to connect with your gaze. If they see two scarlet lasers coming out of your eyes, they're going to move on. And, having a pile of dirty clothes behind you is not a great way to make an impression. Remember you're trying to sell yourself and your lifestyle."
Saskia admitted that she now has over 200 clients and offers three differently priced packages: £ 80 for a half hour shoot consisting of three images, £ 140 for a one hour shoot with six images, and £ 210 for a 90-minute session consisting of ten images.
Saskia sends her clients tips and a questionnaire in advance to help her clients figure out what traits they wish to put forward in their profiles. Further, she also advises them to prep for the session as if they would for a date – wearing clothes that they feel comfortable in, trimming their beards, bringing any props to showcase an interest.
"I go from photographing a senior to a 22-year-old. With that kind of range, I like to know whom I'm meeting ahead of time so I can prepare," said Saskia, when talking about the need to prepare in advance.
Saskia and her clients usually take a stroll through a neighborhood of London, which is most suitable to her customer's personality. For the even-tempered, it's neighborhoods like Ladbroke Grove or Southbank or Battersea Park; and Brick Lane or Shoreditch or London Fields for the edgier ones.
Saskia's business is booming, so much so that she has hired a second photographer to help keep up with the demand. She even has plans to expand to other cities in the UK, and perhaps other countries as well.
She explained,
"I have such an extensive experience of online dating that I want to share it with others."
---
Suggested read: LoveFlutter – a dating site for 'quirky interesting' people
---
Charlie Grosso of Tinder Photography
Charlie Grosso of New York, is a similar veteran of online dating sites/apps, which led her to launch Tinder Photography last October. She is an advertising and editorial photographer. Grosso provides a compelling argument on her site by stating, 'First impression is everything. Swipe left or swipe right all depends on that first image. Don't leave it to chance!' It also goes on to explain that Grosso has over a decade and a half of experience in advertising photography, and that weary of seeing terrible pictures on Tinder, OKcupid, et al, 'she decided to offer her professional service and help you find that special someone.'
Charlie sees Tinder Photography as a way to supplement her income between assignments. She said,
"I wanted to apply my storytelling skills to creating dating profile pictures."
And in order to tell a compelling story for her clients, she wanders New York City in the hopes of capturing their endearing quirks using both a single-lens reflex and an iPhone. According to her, an iPhone makes her clients relax and be more themselves.
She added,
"The time I spend walking and talking with them I just as important as those when I point my camera at them. The goal is to make images look less staged, and more like snapshots."
Grosso's website gives out only package for $650 which includes 3 looks. There is no additional information about any other packages, although you can book a session online too.
---
Suggested read: OpenMinded.com caters to 'ethical cheaters' and polyamorous people
---
Max Schwartz of Tinder Headshots
Another NYC native, Schwartz created a fake website called Tinder Headshots as a joke, sort of. But when it viral too quickly and took a life of its own in the Internet ether, he followed through with a legit company with the same name. A professional photographer used to working with actors and male models, Schwartz's new venture helped him work on his people skills.
"It's like speed dating," he said. "I have thirty minutes to get to know the sitter and have them warm up to me enough that they relax in front of the camera. I found that when people talk about themselves and their passion, their expression changes. That's often the sweet spot."
Schwartz is one of those rare men who doesn't believe in deception when it comes to dating profile pictures. And, he favors the traditional and straightforward headshots rather than recreating candid moments.
"It's more straightforward and as engaging, especially if the person comes across as warm and approachable," he said. "Guys often try to look too stoic or overly manly."
Another tick against this deception-free photographer, he refuses to retouch the final images that he gives his clients.
"There's nothing worse than going on a date and realizing that the person looks nothing like their pictures. They should look like themselves, just the best version of themselves."
As for the packages that Schwartz offers, there are two: $75 for 1 headshot with 1 outfit and $150 for 3 headshots with 2 outfits.
Believe it or not, Schwartz has created a spin-off of Tinder Headshots, called Look Like a Boss, through which he takes headshots for the professional network LinkedIn.
No matter if you're in London or New York, professional Tinder photos by these services are here to stay, and they are thriving. Now, if you're a single person looking for love online, you need to decide if all this trouble is worth it for your love life or not.
Tell us what you think in the comments below!
Featured image source: Google, copyright-free image under Creative Commons License
Summary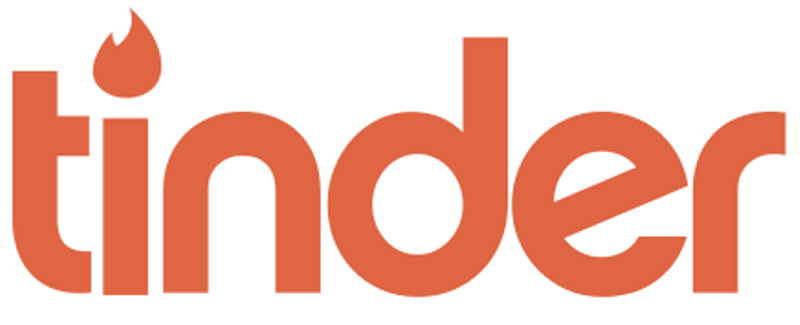 Article Name
Professional Tinder Photos To Make You Swipe Right
Author
Description
Professional Tinder photos by photographers will make you swipe right for sure. Here's a look at how business is thriving for these photographers.