Arranged marriages are the dream of every 'Indian' parent. A girl with a boyfriend is a pariah, ostracised everywhere, and ridiculed by those 'char log' who are omnipresent. Numerous subtle and not so subtle threats like – '25 ki ho gayi hai', ' Sharmaji ki ladki ko doctor ladka mila hai' and 'What will you do after our health fails?' – later, the girl finally decides to meet the boy her parents have carefully handpicked.
And then the drama unfolds.
Here are ten types of boys/men a prospective bride encounters in the Indian arranged marriage set up:
1. The incorrigible snob aka Sheldon Cooper: He is the one who is so full of himself, that he considers everyone around him to be inferior to him. He tries to be sarcastic at times but ends up being foolishly condescending, to the extent that you wish to throttle him, and then bake him in an oven. And what's best, you won't even regret it later!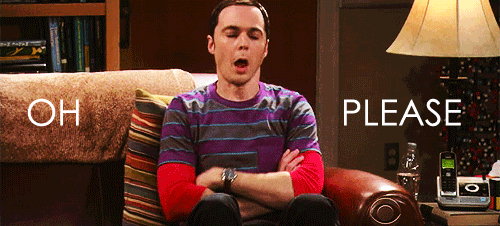 Anyway jokes aside, this obnoxious being will go to any extent to hurt your self respect and self esteem, and will try to project himself as the 'God's gift to womankind.'
A conversation with this being would somewhat go like this:
The Snob : So what is your qualification?
You: Well, I did my post graduation in social work.
The snob: Oh, so you are one of those 'jhola carrying' socialists, who indulge in armchair analysis? Pheww get a life you people.
You: Emmmmm!!! Didn't you go through my qualification mentioned in my profile, you moron?? Or did you just come here to spew venom?
2. Maa da laadla: This guy is yet to cut off his umbilical cord, and epitomizes the phrase: Maa da laadla. He is overtly attached to his mother, that he can easily put Oedipus to shame. He, on his first meeting with you, starts highlighting his mother's ability to make the best 'pickles' and that she knows how to raise children in the 'proper' manner. In short, he basically thinks that his mother walks on water!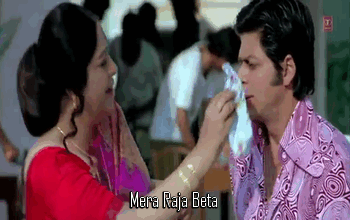 His blabber about his mother's perfection would make you feel like telling him, 'Go marry your mother, you schmuck!'
3. The pseudo intellectual: He looks, talks and acts like an annoying pest. He apparently has an opinion on everything under the sun, starting from the political upheavals in the country to the stretch marks on his ass. He thinks that he is the drawing room Noam Chomsky, and then goes on to evaluate Chomsky's theories, subsequently criticizing them. You have to endure his unbearable prattle on almost every topic, and if you even try to interrupt his atrociously boring chatter, he will immediately discredit your opinion and ensure that his word reigns supreme.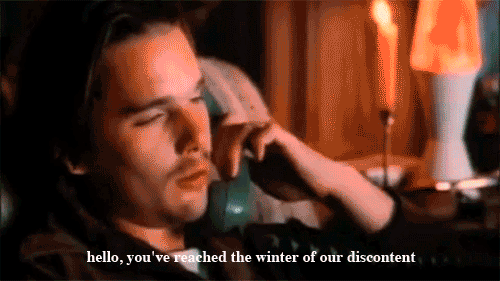 What to do when you are stuck with such a creature? Well, you can 'accidentally' spill some hot coffee over his shirt, and while he is in the washroom fighting with the stain, you can carefully slip away from there. But don't leave before keeping the money to pay for your food. Better still, leave more money, so that he can pay for his food as well, using your money.
Let's give him a feminist slap!
4. The pesky know-it-all: He is not very different from the pseudo intellectual, but more boring. He pretends to know everything in the universe, starting from the names of the satellites of Jupiter to the brand of your nail paint.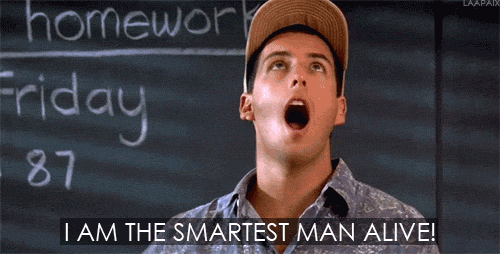 This guy, while sipping a cup of hot coffee with you, will bore you to death with his thesis on the origins of coffee and its impact on the development of human brains. These men are such a bore that the more you try to ignore them, the more will they try to irritate you with their constant, often arrogant, takes on every subject there is. One fine evening wasted!
5. The sports fanatic: He is crazy about sports, and no we don't mean it in a good/sexy sense. His craziness is almost bordering on obsession, and he will definitely drive you mad with his extremely monotonous analysis of Lionel Messi's foot work.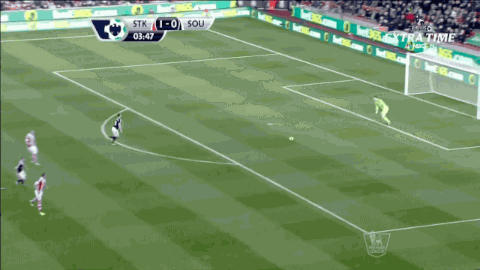 We know sports is good for health, and sportsmen are sexy, but eating, drinking and sh*tting sports is just not savvy. Seriously dude, there is life beyond the playground.
6. The Iron Man wannabe: This guy thinks he's smarter than and more tech-savvy than Tony Stark. *Eye roll* He should probably get married to the latest smart phone on the market, because somehow his life just revolves around them.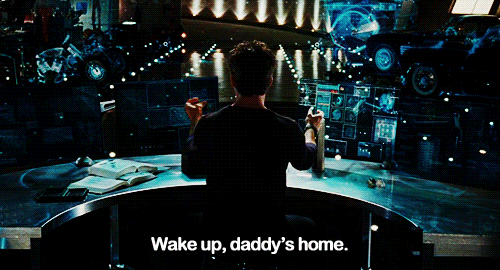 You will see him with the newest gadgets in town, loaded with all sorts of useful and useless apps. Conversations with this man involves nothing but his numerous gadgets, their features, and capabilities, with almost orgasmic pleasure, making it bizarre.
7. Mr Do-you-know-how-much-this-costs: Your meeting with this person would be counter-productive, as you would learn nothing from him except the number of zeroes in his bank account.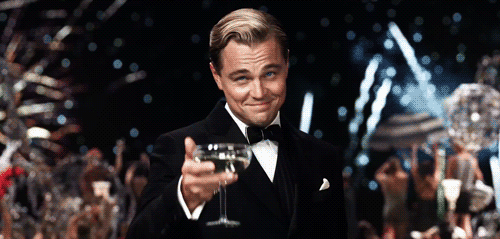 You will just end up feeling all useless for not earning enough in your lifetime. The conversation would revolve around the cost of his car, bike, laptop, watch, underwear etc. Try feigning a headache and faint!
8. The Creepy Stalker guy: Okay, so you uploaded your profile on a matrimonial website, and there's this one guy who kept on asking you to meet him. After much thought, you finally decided to give in to his requests. Harmless, right? Eh, no!!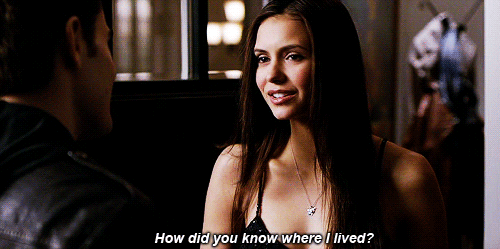 The moment you meet him, you'd get to know that he is in desperate need of a shrink. You will also realize that he knows almost everything about you through your Facebook/Twitter profile. He knows which post you last liked, which picture of yours has the maximum likes, your last seen timestamp on whatsapp etc. After the meeting, he will follow you on Quora, Twitter, Instagram, and expect you to follow him back. Please avoid this annoying piece of crap at all costs, deactivate your social media profiles for some time if it helps, but don't ever entertain this freak.
9. The blushing baby: This coy, delicate darling can put the ideal Ekta Kapoor bahus to shame. He will meet you with eyes cast down, shaky hands, and sweaty palms, and you will have to initiate the conversation.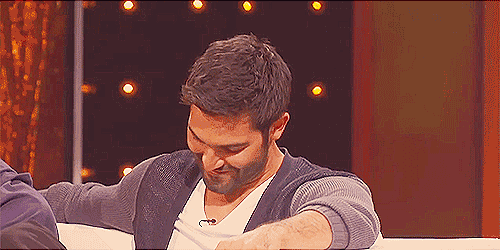 On the flip side, he will be easier to dominate and gives a much welcome break from the overtly stereotyped blushing bride.
10. The Curious Case of the Disappearing Man: Okay, you meet this guy, and you guys clicked like you were meant for each other. You have the same taste in music, you like the same kind of dishes, and share the same passion for Tarantino movies. You have finally decided to give the much talked about arranged marriage a chance, and you want to take this forward.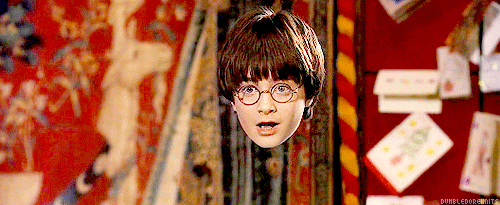 The meeting ends and you finally decide to tell your parents about how well it went. But then, lo and behold, he never calls you back. There is no sign of him anywhere and you can't even get through to him. He seemed to have vanished into thin air without leaving a trace.
Well, arranged marriages are nothing short of a gamble, so think properly and wisely before plunging into one. All the best!