This month, let the light shine on you! Let it fill your life with vivacity and warmth! We have entered into that month of the year when the Sun moves into Leo. How can you make the most of it?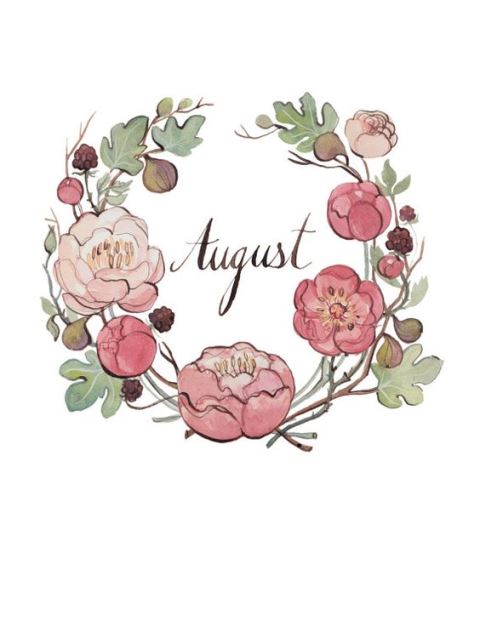 Image source: Pinterest
Let's find out with our AstroSpeak monthly love horoscope for August.
---
Suggested read: 16 Zodiac signs that would make the perfect partners
---
Aries horoscope
The monthly love horoscope for Aries predicts that the House of home and family will be very dominant this month, since the planetary power is intense in the Southern area of the chart. So the Arians must pay great deal of attention to their loved ones. You will also be initiating changes in your career trajectory after detailed discussions with your significant other.
Your social charm and skills will bring you great popularity, making you the most eligible bachelor or bachelorette in the room. Since your independence means a lot to you at this moment, expect your relationship with your partner to be quite sensitive. Try and handle matters at home with rationality. The second half of the month promises enjoyable social interactions and outings.
Taurus horoscope
This August, expect love to go through a very turbulent period. Your current relationship is likely to face challenges and hurdles. But that is not necessarily a bad thing, is it? If your relationship with your loved one is strong, you will make your bond sustain this storm. However, if your relationship is weak, if there is a lack of trust, a lack of love, expect it to fall apart.
For singles, however, this month will be very favorable! You guys can have as much fun you want and flirt 'til you drop. Sexually fervent one night stands are also on the cards! As the moon passes from one phase to another, you will overcome any kind of pregnancy related issues, if there are any.
For those who are planning to tie the knot, and have already got engaged, this month might bring some trivial quarrels and arguments. These are minor relationship road blocks, and try not to make a big deal of it. Your religious beliefs are going to go through some drastic transformations, which will involve lengthy discussions with your partner.
Gemini horoscope
A Gemini man or woman is extremely fickle-minded. I am sure you already know that! This quality of yours (it can be good or bad, depending on the situation!) reflects in the area of your relationships. If you over-analyze your present relationship, you may decide to break up. Yes, new relationships are on the cards, but try and make a sound decision here, and before you call the shots, have a discussion with your significant other, because their opinion might change your hasty choice.
The Gemini who are already married, should expect a difference of views on issues that matter with their spouses. As the month progresses, their dissimilarities are sure to melt away. Pregnancy is highly likely, so be prepared! The singles will be forming new romantic relationships despite the fact that the bulk of their attention is on professional and financial goals. In relationships, you are likely to look for intellectual compatibility more than romantic compatibility.
Cancer horoscope
The monthly love horoscope for August predicts a superb month ahead for you, Cancerians. You will be able to open the floodgates of romantic possibilities by making use of your charisma and attractiveness. While on your hunt for money and popularity, you will run into love, a love that will change your life forever.
If there is someone in your friend circle who you have a crush on, this is the month you should pour your heart to them, because it is highly likely that they will say yes! Dating a fellow Cancerian can be quite fun too this month.
Couples should try and avoid talks related to pregnancy or the future of the relationship, and go with the flow. Your significant other will help you with your financial ventures through their spiritual orientation. The major investments that the two of you have made require some thorough scrutiny. Some corrections need to be made, and you guys can go about it together.
Leo horoscope
This is your month, Leo, so own it! Yes, love will be complicated this August, however, try to focus your attention on your family and your partner. Your finance will be a top concern for you, and your S.O. can come to your aid.
The monthly love horoscope predicts that Leos who are already in a relationship will have to reassess their bond. New dating opportunities will distract you and that might create some misunderstanding between you and your partner. But can you blame them? If you don't want to continue in your current relationship, it is suggested that you breakup before setting out in your search of greener pastures!
The singles out there should avoid any kind of serious commitment since this is not a good time. Married couples should look into their financial situation as that might be a cause of a future conflict. Splurging on luxuries is not suggested either.
---
Suggested read: Why you shall fall in love with her, based on her Zodiac
---
Virgo horoscope
You are likely to allure the benevolent and the outgoing kind this month, suggests the August horoscope. This special someone will help bring out the best in you. They  will introduce you to the new qualities in you.
If you and your significant other are going strong in your relationship, things are going to change… for the better! Renewing one's relationship and reinvigorating the bonds will encourage you to try new things as a couple and to rekindle your social life. Managing the expectations of your spouse or partner can get a little overwhelming. So try to have a conversation about it with them and strive for a balance on that front!
Libra horoscope
This month, you and your partner will focus your energies on your friendship. You will cherish the time you both spend together, doing things you enjoy as a couple. You will seek pleasure no matter where you are, breaking free from the regular worries at home.
Your partnership will go through a flux in the latter half of the month, according to the August monthly horoscope. But you need not read too much into this. You and your lover have to be patient with each other.
Blowing hot and cold in love will be something the single Librans have to be careful about. Such fluctuations will make you feel unstable, and that is not a very good feeling.
Scorpio horoscope
The Scorpios are known to be very self-critical. This quality, however, will take a toll on your relationship this month. If you have internalized the negative messages about yourself, it will harmfully impact the long-term relationship you have so carefully forged. You need to trust your partner, and more importantly, yourself. Your partner will be very emotionally supportive, and you need to allow them to take care of you.
This August, try to build your self-esteem to help strengthen your love life. The latter half of the month will be more relaxed.
Sagittarius horoscope
If you are single, dear Sagittarian, love is sure to blossom on a holiday. You will be attracted to people who have a flair of sophistication about them. The ones who are well read and who have traveled to places that you want to go, are the ones you will want to be in a relationship with.
August will also be favorable for those who are in a long distance relationship. You both will give each other emotional space, and appreciate your difference of opinions. You will revel in these dissimilarities which is sure to make your love life more interesting.
For those in a same-sex relationship, this will serve as a brilliant time to speak about your bond and address the prejudice around it. This will be a good month to come out of the closet.
Capricorn horoscope
The intensity of your relationship will contribute in making it both fervent and rocky this August. As you aren't in a mood to compromise, be prepared to engage in heated discussions when it comes to financial issues. You will tend to be very defensive, and that could threaten your relationship.
You, I and Miss J: Jealousy is the other thing you need to be very careful about. This, however, is a passing phase, and once you survive this, your relationship will surface stronger. So have faith.
The single ones (though you guys are private people) will open up quickly to potential lovers. Deeper bonds are on the cards, so do not play it cool, Jude!
Sex will be excellent throughout August, driven by a cocktail of lust, love, and fixation!
Aquarius horoscope
This month will be a fabulous one for both love and sex. Because of your bonhomie and optimism, you will attract interesting people. This will also be an ideal time for you to do away with that lingering feeling on your mind that your relationship is not letting you grow.
You tend to be lacking a sense of proportion at the moment, so you will be going a little overboard when it comes to teasing, joking, and partying. That's not the problem. The problem might crop up when you misjudge your lover's feelings and make fun of that. Try and be more sensitive with your loved ones.
Your sex life will require you to be more creative and terrific, of course! Work at it to refine and perfect it this August.
---
Suggested read: Your motivation style in relationships, based on your Zodiac sign
---
Pisces horoscope
This is not the time to find love at work! It does not matter if you are in a relationship or single. Flirting has to be kept to a bare minimum. Things might get unnecessarily complicated and uncomfortable otherwise. You want to be impulsive in love. This, however, is not the time.
Consistency is something you should focus more on. It will provide you with more security and reassurance when it comes to your relationship. Try and create stability in your bond this August. Whenever your S.O. is upset, be supportive, without getting emotionally attached to the issue.
Also, avoid self-pity at all costs.
In general, this month looks very optimistic for all sun signs. Hope you make the best of it. Remain positive and revel in your relationships. See you again next month with new predictions for September for each horoscope. Hasta la vista!
Featured image source: Pinterest
Summary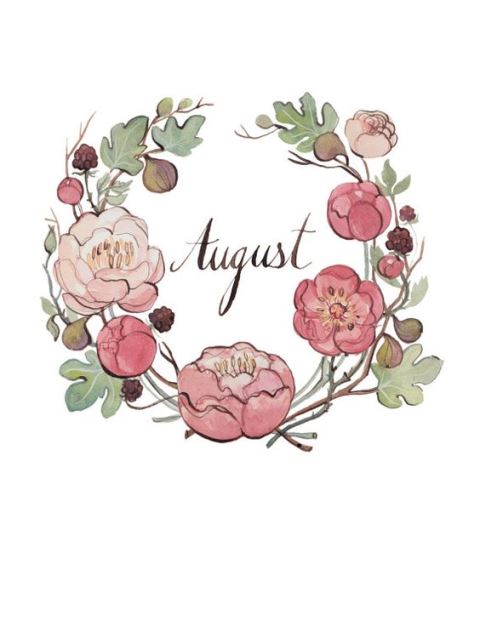 Article Name
#AstroSpeak Your Monthly Love Horoscope For August
Author
Description
So what does August has in store for you with regards to your love life? Here's your monthly love horoscope for August.