As the temperature soars, so will your urge and desire for love! Things are unstable, things are unsure, but that's only because the universe is preparing itself to get you all that you so desperately want. The month ahead seems to promise a lot on the love front, and we can't wait for it to start. The monthly love horoscope predicts a direct motion of Jupiter on the 9th, something that you need to keep pace with unless you can afford to miss out on the rewards!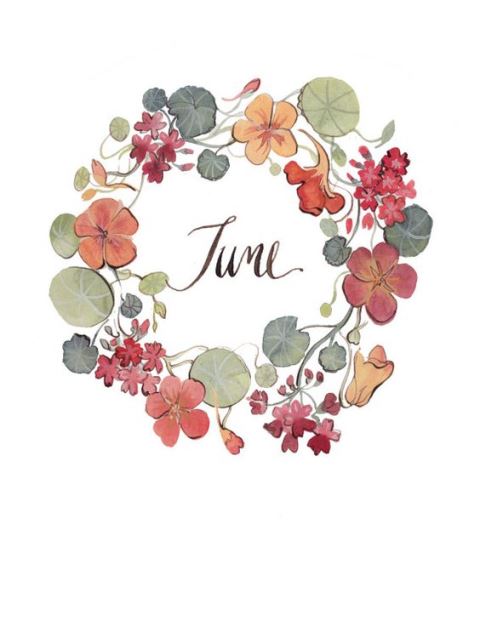 Image source: Pinterest
So let's get started with it, shall we?
---
Suggested read: Here's what kind of an ex your are, based on Zodiac
---
Aries horoscope
Revelation time, dear Aries! Love is not just about material gewgaws and physical chemistry; intellectual intimacy features way up on the list. This June, until the 19th, love for you, will be all about communication and sharing ideas and thoughts. These things will allure you. You will value intelligence and wit over wealth and beauty, and so prepare to fall head over heels with may be a writer or a teacher or even a journalist! From the 14th to the 29th, your search engine will be active and you are sure to find someone outside your normal zone.
In the last week, your needs of love will change, however. You will look for emotional intimacy and that will gravitate you to people who seem to agree with your feelings. Also expect to meet an ancient flame, and old love issues to get resolved.
Taurus horoscope
June looks really promising for the Taurus as you will get plenty of quality time to spend with your loved one and indulge in all the pleasures that the two of you value. Initially, things may seem a little ambiguous and uncertain but give it a little ignition time and see how your love life starts rolling as you enter the second week. Try to listen to your partner's advice because they want the best for you. Going against them, on the contrary, can cause unnecessary misunderstandings and troubles at the home front.
Those who are single can expect to have some real good time. Not that you will be meeting 'The soulmate,' but that should not stop you from having fun, right? Go all in for any party or fete invite that you receive. Unleash your social animal!
Gemini horoscope
This is the time to shine, glow, and attract! Ordinary relationships will take a back seat as you prioritize adventure and new experiences over mushy love.
The mid-week of June will be highly relevant for you love-wise, and trips and good communication will be significant in the unfolding of romantic events. In the latter half of the month, you are likely to opt for something more dynamic and passionate and so a shade of romance and idealism will tincture your thoughts. Basically, there is not going to be action in the last week of the month, though don't worry, because July seems to be packed with a whole lot of adrenaline rush! Take it slow this month.
Cancer horoscope
With Venus still in Cancer, the first week looks like a really relational one. Prepare to be preoccupied with all things bright and beautiful! From friendship and socializing to love and romance, you are willing to spice up everything.
Your ability to seduce will know no limits this month, and your charm will definitely be the talk of the town. Reason will, nevertheless prevail over passion.
The latter part of the month will tend to be somewhat cooler than the former, yet the water deep within will be whirling. The monthly love horoscope predicts a long-term relationship for you, buddy!
Leo horoscope
Privacy is key to you right now, Leo. Your charm is likely to be less provocative and more irresistible, while relationships might have a tinge of secrecy, enigma, though with it will follow, confusion, exclusion, and disappointment.
The latter half of the month, however, looks more promising and with Venus right next to you, the gates of love will open up. An aura of magnetic appeal will radiate in you and attract everyone towards you. Sentimental enthusiasm is something you and your partner will experience when the Jupiter-Neptune conjunction occurs during the last week. Your relationship is definitely heading towards a new horizon!
---
Suggested read: The quote that best captures your life mantra, based on Zodiac
---
Virgo horoscope
As Mars enters Virgo on the 7th, passion, sensual energy, and seduction will become your prime focus. If there is a special someone you have had a crush on for a long time now, the monthly love horoscope suggests that you muster the courage to take the step now.
You will respond quite spontaneously to any provocation in love, and so make sure you think before you say anything to your partner. Good relationships are built on mental affinity and that only comes through strong communication. Traveling is also on the cards, and that is important to your love life because it is on one such journey that you are likely to bump into that special someone. So do not say no to any trip plans that come your way!
Libra horoscope
As Jupiter and Uranus collide this summer, try to use the energy to build something that will make you happy. Remember that the same force and power can also cause destruction. So be very careful.
You are likely to be thirsty for love because you see it as a means to freedom and adventure. The occasions to have a good time are plenty and with it will rise the impulse to have more sex. Try not to curtail the passion as that will cause unnecessary complications. Let the love flow through you.
Scorpio horoscope
The focus on emotions has lost its intensity and that's pretty surprising considering that you are a Scorpio! The passion factor too seems to have calmed down a little. You are making space for more reason, aren't you? Friendship will, therefore, be a higher priority than love.
If you are single, a public event is where you might meet the potential guy or gal. You will want to cultivate and nurture the friendship before you delve into something deeper. Your "friend" will not only agree with you on it but also reciprocate the efforts.
Sagittarius horoscope
Love is your buzzword this month, Sagittarius! You will demand adoration and rightfully so. Sentimental receptivity is what you crave and you know very well that emotions can only be reciprocated through actions. So show your love. Do things that you think will make your S.O. happy.
Also, make the erotic instincts go boom! Exploit all the enigmatic areas of love because that's where you will discover the new frontiers.
In the latter half of the month, expect things to get a little unpredictable at the home front and so be tactful and certainly not impulsive. Your partner might tend to be moody and so try to be the understanding one among the duo.
Capricorn horoscope
The first two weeks are likely to allure you into romance and everyone (almost!) is likely to find you sexier and more enchanting, and so will try to draw your attention. For the singles, quite obviously, the month will be about exploiting their charm to the fullest! For those who are in a relationship, expect your bond to get warmer as the sun shines brightly over the two of you!
The third week tends to be an ordinary one while the last week will make up for it by taking the passion level to an unprecedented level. Adventure, experimentation, and play, your sexual appetite will crave for more! Don't miss out on the fun coz that will be such a pity! 😉
Aquarius horoscope
Excursions and hikes, prepare to channel your inner explorer! A love affair is likely to bloom during one such escapade as you learn new things and explore new places with a special someone.
If you are already in a relationship, the presence of Venus will increase the warmth between the two of you. The Jupiter-Neptune conjunction is likely to keep the much-needed balance between romance and the adrenaline rush!
Such period of inhibition-free love comes but once in a blue moon. So reap the best out of it!
---
Suggested read: Here's how you flirt, based on your Zodiac
---
Pisces horoscope
Mars enters the house of Pisces this month, so expect passion to bloom like never before. The sun is also likely to enter your zone of love and eroticism. Sentimental opportunities, according to the June horoscope, will be riding on an all-time high. You will be blessed with courage to conquer the mind of that crush you have had a thing for!
In the last week, you can expect some clashes and minor differences which can easily be sorted out if you give your lover a patient ear! You need to take the initiative to bring equilibrium and balance in your bond and the first thing you need to do for that is to yield your ground to actually hear what your partner has to say.
This is all we've got for the June monthly horoscope. See you again next month with a new set of horoscopes for July for all the sun signs. Until then, love and be loved!
Featured image source: Pinterest
Summary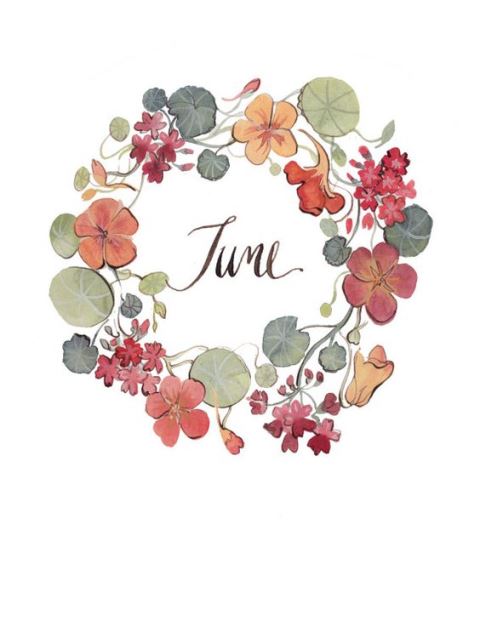 Article Name
#AstroSpeak Your Monthly Love Horoscope For June
Author
Description
So what does June has in store for you with regards to your love life? Here's your monthly love horoscope for June.