Hi guys! The month filled with passion, warmth (literally!) and sensual possibilities, is here. And so are we, with your monthly love horoscope! Get prepared to confide all your feelings in that special someone, because you have discovered that this is the only way to achieve intimacy. And trust me, your unearthing, is absolutely right!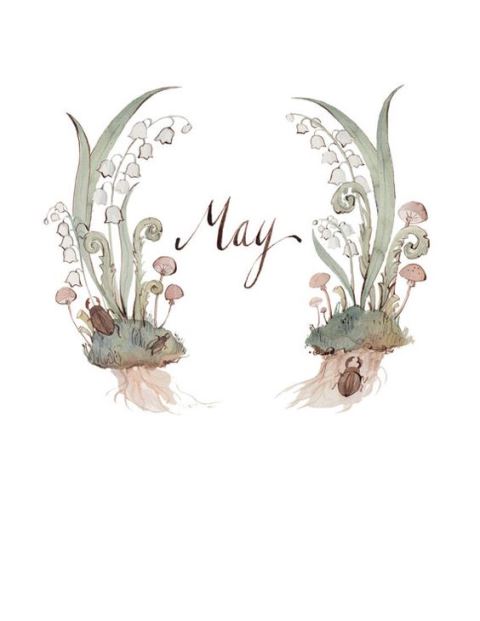 Image source: Pinterest
So let's have a look at what May has in store for us, one sun sign at a time!
---
Suggested read: 16 Zodiac signs that would make the perfect partners
---
Aries horoscope
Emotions will run deeper between you and your partner this May, predicts the monthly love horoscope. You should prepare to face the moment when you have to truly meld with your soul mate to become one. The fear of losing control will constantly bug you, but now is the time. Don't worry about betrayal or being vulnerable emotionally, let your true emotions out in the open. This energy will also allow you to heal yourself in the intimacy department.
Communication will get a little dicey after the 18th, so think before you speak to your partner. Whatever important discussions you need to have with your S.O. can wait till the last week of May. Also, pay attention to your listening skills.
Taurus horoscope
Your relationship will be your prime focus this month, says your May horoscope. A newfound awareness about your relationship will amaze you, if you are already taken. Whether this new piece of info will draw the two of you closer or act as a catalyst for you to start creating walls of protection around yourselves, will be your choice.
For those who are single, May 16th could be the day when it comes to finding the one who will leave you enchanted! May 18th too is very special since a New Moon will fall in your sign.
If "get into a relationship" is on your wish list, this month plant a seeds to cultivate a romance!
Gemini horoscope
Sexy is the mantra for this month, Gemini! But while you are at it, there are chances that you fumble with words! C'mon, you need to take the good with some bad. That's life! Nonetheless, when it comes to the grand scheme of things, good is all I see!
Sweet nothings will be plenty and Venus will make sure you get the greatest amount of pleasure that's possible on all fronts – social, recreational, and romantic! Remember the kind of fun you and your partner used to have when you had just started courting? Well, those days are going to pleasantly surprise you with a visit!
Cancer horoscope
Your feelings will get stronger for that someone you were only casually dating. The Full Moon on the 3rd will let you open up to them emotionally, and so you will soon know what future this affair has! Your love life is certain to get more promising after the 7th, creating an edge in your relationship, which in turn, will significantly boost your sureness and magnetism.  May 16th is the day you must circle on your calendar. Falling into the arms of your soul mate is an absolute possibility on this day!
May 21st will be tricky for those who are already in a relationship. A power struggle is likely between the two of you, so we suggest you take the high road. Not engaging in it, will make it quickly lose steam.
Leo horoscope
Extra privacy is what you will be craving this month when it comes to your relationship.  More time with your sweetheart alone, minus all the outside distractions, how wonderful would that be, no? We suggest that you schedule a couple's spa retreat or maybe plan a vacation somewhere, a secluded location most probably.
This month, focus on nourishing your love life so that you can take care of your soul. You will find yourself intuitively tapping into your S.O.'s thoughts more than often and that will bring the two of you closer. Unconditional love is your mantra.
---
Suggested read: What your Zodiac says about the person who will be attracted to you
---
Virgo horoscope
Romantic love that doesn't find its base in friendship can never have the same level of faith and mutual respect. The focus this month is on the ways you can improve the friendship that you share with your partner. This will invariably improve the level of passion.
The best relationships are those which leave both the partners with enough space to breathe their individual pursuits to life. Joining at the hip 24/7 is not necessary to be a power couple. Knowing this, you will try and spend some time apart to strengthen your bond.
And if you are still single (and proud! ;)), ask your closest buddy to set you up with someone your type. No harm in that, right?!
Libra horoscope
Your S.O. will be instrumental this May in how you look at your career and reputation, according to your May monthly horoscope. They will carry you, help you gain your self-confidence back, and boost you to achieve what you are worth accomplishing.
Getting attracted to a VIP is on the cards for the single Librans. The insane part is that they will also be interested in you. May second week is when you need to indulge in this romantic notion because Venus and Neptune are all set to embrace each other in the most entrancing of ways!
Are you trying to hold back your emotions for the last few months? If so, this is when you should set them free and allow yourself to really fall in love! Trust me, it will be thrilling, to say the least.
Scorpio horoscope
Wearing your heart on your sleeve, are you, Scorpio? Emotionally, you will be so open that it will astonish you. Flying under the radar will feel much within your comfort zone, strangely. You are most likely to bare some of your deepest sentiments to your partner. You won't regret it, so don't worry.
Expect to feel a real connection with someone mid-May; they could be the person you have been waiting for all these years. Even the ones who are dating, will feel the bond strengthen, both physically and on a mystical level. Honor this because it marks the beginning of a fresh phase in your relationship.
Sagittarius horoscope
Expect your capacity to relate, to stretch remarkably. Notice a superb sense of harmony between you and your partner between May 7th and the 31st. Your S.O. is likely to receive a hike in their income and this is going to add to your delight.
Now, you are extra-enthused to explore your psycho-sexual side. Fortunately for you, your partner is on the same page on this. You will excel at revealing the darkest secrets of your soul to your partner, this month. Expect some vulnerability, which will fade with time and their constant support and love.
Capricorn horoscope
There will be plenty of bright spots in your relationship this month. A heart-filled May is what you should be looking forward to. Your relationship will relish a phase of bliss, and if you have already tied the knot, feelings will flow rather easily.
A sentimental conversation is likely on the 16th which will cause things to get quite intense between the two of you. The only day you need to be a little concerned of, is the 25th, as Venus will square off with Uranus. An unforeseen problem could throw a monkey wrench into your relationship on this day.
For the single ones, May 18th looks promising. Make plans to spend the day away from home because you have high chances of running into that special someone!
Aquarius horoscope
Extra passionate, extra sexy love is on the cards! Mars will amp up your gorgeous libido cycle and encourage you to pursue whoever you see fit. Prepare to have more sex this month than you had in the last two and a half years!
Fun will be a priority and this will be a welcome change of rhythm in your life. You will channelize all your energy into matters of the heart.
However, be careful about how you convey your feelings to your partner because miscommunication could ruin all that you two have built for yourselves. Your S.O. will tend to misinterpret whatever you say, so be extra cautious while whispering sweet nothings.
Reuniting with an old flame is also a possibility. But will it be worth it? Well, that, time will tell. All I can say is that it will be exciting as heck!
---
Suggested read: The compliment that will mean the most, as per your Zodiac
---
Pisces horoscope
The universe is conspiring to make you fall in love with… yourself!
Yes, this month will be all about self-ardor. A lot of things are going on in your life right now. You feel a constant tussle between fear and love happening somewhere between your gut and your heart. But don't let your relationship come in the way you treat yourself., Do not place the needs of your S.O. above yours; keep them side by side but never rank them!
Your S.O. will be more than willing to understand your need for space and "me time," and will happily oblige about the same. As the days go by, you will realize that your partner is the most caring, selfless and gentle lover that can be, and this will draw you closer to them.
For those who are single, don't expect the world around to intuit what you want. Go ahead and ask for it. Love is just waiting to happen, but you must take the first step towards it.
That's a wrap from us for this month. We will be back again in June with your monthly love horoscope for the same. Until then, love and be loved!
Summary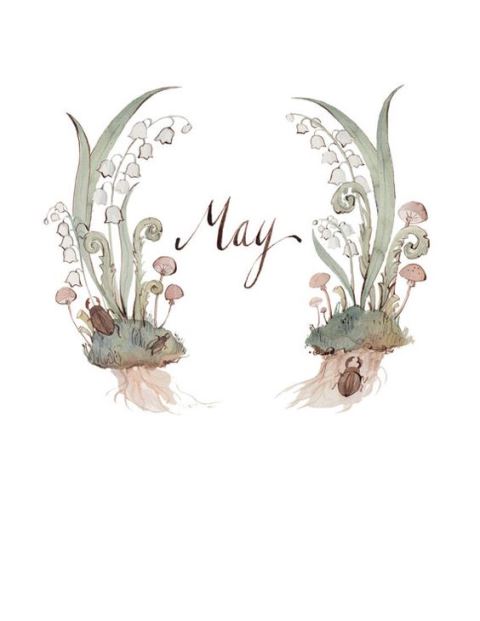 Article Name
#AstroSpeak Your Monthly Love Horoscope For May
Author
Description
So what does May has in store for you with regards to your love life? Here's your monthly love horoscope for May.