Irrespective of your skin type, moisturizer is a "can't-live-without-it" item. Almost all skin types can benefit from some sort of moisturizer.
Dry skin types cannot survive without a daily dose of hydration. Dry skin would be flaky, itchy, and tight without a regular application of moisturizer of some sort.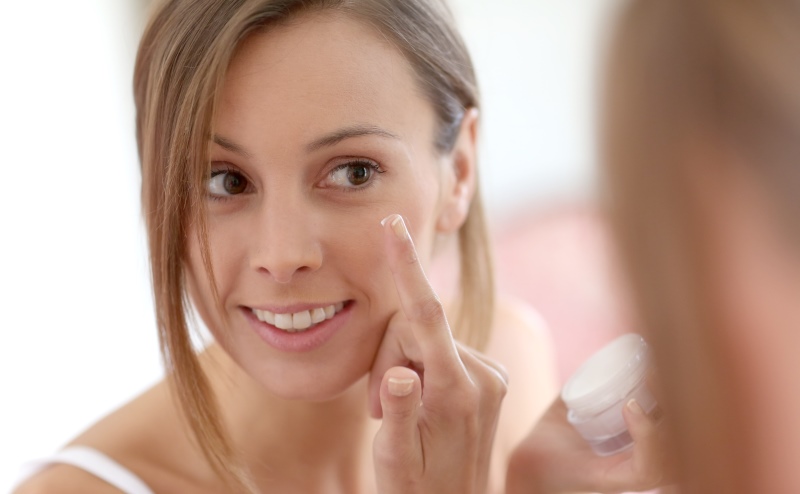 Featured image source: Shutterstock
People with oily skin type end up using moisturizer less often, but in reality, oily skin needs it just as much. Because people with oily or acne-prone skin often use drying products, the skin may start to produce more oil to balance it out. But using a light moisturizer can help keep skin balanced, and actually cause it to produce less oil over time.
And for sensitive skin, a good moisturizer can calm redness or flare-ups of skin problems like eczema. Most sensitive skins benefit from a basic moisturizer without a lot of added chemicals or aromatics.
---
Suggested read: 10 best cleansers for your skin care
---
So here is a quick list of 10 best moisturizers for daily skin care:
1. Nivea Crème
Image source: Google, copyright-free image under Creative Commons License
Nivea Crème is a trusted and old brand. One has even seen her grandmother use this, and the tradition has been followed in the family since. This product contains Eucerit, a special moisturizing ingredient, and is also free from preservatives and a good source of skin's own lipids. It has an ingredient called Panthenol that has a soothing and calming effect on small wounds. Its calming effect supports the skin's own regenerative qualities. Its unique formula reduces redness and protects from skin irritation. It can also be used after a day in the sun to soothe the skin, and also reduce swelling in some instances. Though due to its heavy composition it might not be good as a day cream for oily skin types, it can generally be used by everyone in the family.
2. Garnier Skin Naturals Body Cocoon Lotion
Enriched with nutritive fruit oils like avocados, olives, apricots, and blackcurrants, Garnier Body Cocoon soothes skin and offers ample nourishment to dry and dehydrated skin. Regular use of this lotion leaves skin softer and visibly smoother. Its creamy lotion is instantly absorbed into the skin, enveloping it in a nourishing cocoon of softness, leaving it seductively fragranced. Garnier uses active natural ingredients which have been carefully extracted to preserve their quality and purity. This product has been dermatologically tested to ensure respect to your skin.
3. Himalaya Nourishing Skin Cream
Himalaya Herbals Nourishing Skin Cream is a light and non-greasy cream that can be used daily on any skin type. The cream provides all-day moisturizing, nourishment, and protection. This gentle blend of herbal extracts is enriched with aloe vera, which nourishes and moisturizes, and Winter cherry and Indian Kino tree extracts, that protect skin from pollution and dry weather.
---
Suggested read: 10 best anti-aging products for a younger looking skin
---
4. Olay Moisturizing lotion
Olay moisturizing lotion replenishes normal/combination skin type.  This lotion is formulated with ingredients that help restore and maintain firm, youthful-looking skin.  Its formula contains fluids so similar to the natural fluids in young skin that skin readily claims it as its own.  Olay Moisturizing lotion quickly and non-greasily replenishes essential moisture.  Its active ingredients like Glycerine, Niacin amide (Vitamin B3), Aloe Barbadensis leaf juice, Disodium EDTA, Propylene Glycol, Chamomilla Recutita flower extract (Matric aria), boost skin hydration, increase skin suppleness and firmness, thereby improving skin smoothness.
5. Lacto Calamine (Classic)
Lacto Calamine is a very mild and gentle lotion that contains no parabens. The lotion has been around forever, and is recommended by many dermatologists for allergies and to soften skin texture. Although it is not suitable for dry skins in any season, it still is the best moisturizer for oily skin in all seasons and normal skin in summer and even in winter depending upon the oil secretion in normal skin. It also acts as a good makeup base for oily skin and also clears out skin texture and evens out complexion with regular use. With ingredients like light kaolin, castor oil, glycerine, zinc oxide, zinc carbonate, and emulsifiers, Lacto Calamine is a perfect lotion for oily and normal skin types.
6. Lotus Herbals Alphamoist Alpha Hydroxy Skin Renewal Oil Free Moisturizer
Plant derived Alpha Hydroxyl extracts present in this light moisturizer replenish moisture, provide a vibrant smooth complexion, and reveal fresh newer skin. This leaves the skin rejuvenated which looks and feels younger. With active ingredients like grape extract – natural astringent, antimicrobial and antioxidant, milk enzyme, aloe vera, this product is perfect for all seasons for all skin types.
7. Lakme Fruit Moisture (Peach and Plum)
This youth-preserving formula has peaches, plums, 7 hydrating agents, 3 essential vitamins, 3 antioxidants, and 2 AHAs. Formulated with Nutritive Moisture Technology, it soaks every derma-layer with moisture for 12-long hours. The result – your skin will be deeply moisturized and you will look youthful. Despite the fact that it takes little extra time to be absorbed by the skin completely, it has a very light formula that does not leave any greasiness behind.
8. Vaseline Cocoa Glow Nourishing Lotion
With pure Cocoa Butter and Stratys 3 Multi-layer moisture, Cocoa Glow lotion leaves your skin feeling healthy and glowing. This rich-feel formula ignites skin's natural glow at the source. The lotion smells divine with a blend of vanilla and chocolate, and is creamy and luxurious to the touch, leaving the skin soft.
9. Neutrogena Oil Free Moisture Combination Skin
Neutrogena oil-free moisture is one of the very few moisturizers dedicated for combination skin. This lightweight lotion contains silica which gives oily skin a matte effect. This dermatologist-tested dual effect formula moisturizes where skin is dry, without leaving it oily or shiny. Then, a special oil-absorbing micro-sponge system controls oil and shine in the T-zone—or wherever else skin is oily.
---
Suggested read: Everyday skincare routine that leaves you feeling refreshed
---
10. FabIndia Vitamin E Skin Hydrating Cream
Fabindia Vitamin E Skin Hydrating Cream is infused with extracts which control the process of ageing and formation of wrinkles, and also Vitamin E which keeps the skin soft and supple. It's quickly absorbed by the skin. This cream is formulated with essential oils which penetrate deep into the skin and delays the process of ageing and wrinkle formation. It also moisturises the skin making it soft and supple.
However many moisturizers are available in the market, but you should choose the one that suits your skin type. For that, you need to know your skin type first though.
Featured image source: Google, copyright-free image under Creative Commons License
Summary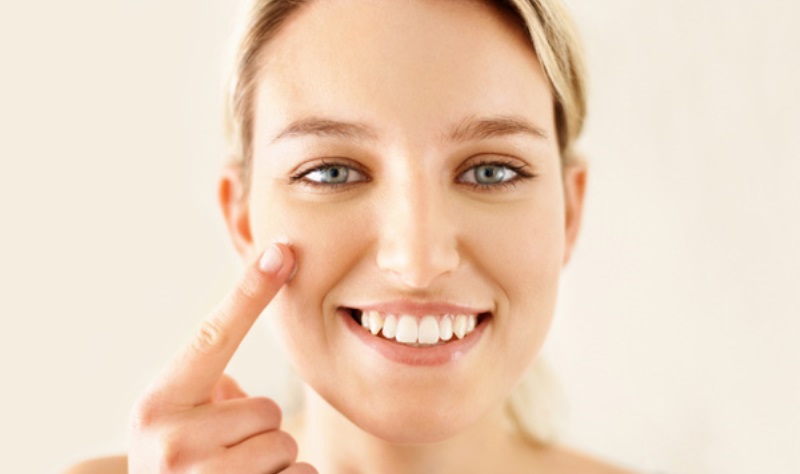 Article Name
10 Best Moisturizers For Soft, Supple Skin
Author
Description
Whether you have oily skin or dry skin, you skin needs moisturizing. Here's a list of 10 best moisturizers for soft and supple skin.