If your skin is acne-prone, then you know how difficult the process of applying makeup is. But, let me be very honest with you: There is no quick trick to get flawless makeup, without working on treating and improving your skin condition. And one of the best ways to treat your skin for a clearer complexion is to invest in the right makeup products. Once you get the right products, then applying makeup becomes easy-peasy. In today's post, we will help you with a makeup tutorial for skin. Then, we will tell you more about the best foundation for acne-prone skin.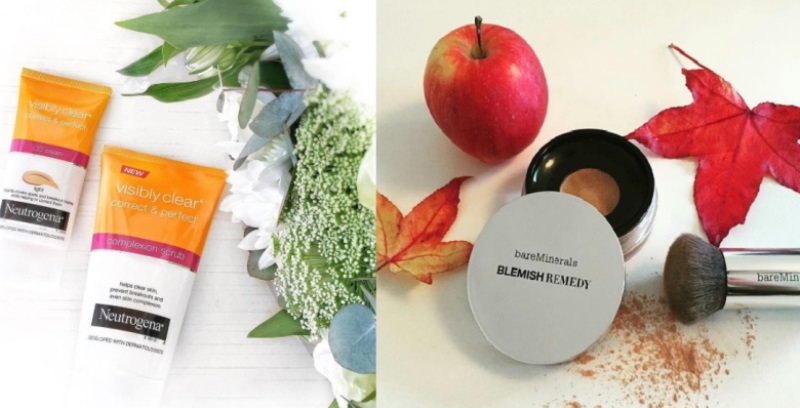 This tutorial will also help you conceal the blemishes, until they vanish completely. I want to repeat this again to emphasize the point that picking the right makeup products is COMPULSORY.
---
 Suggested read: Here's The Best Foundation For Combination Skin
---
Makeup for acne-prone skin
Begin with a priming moisturizer, preferably an acne-fighting moisturizer. The cleanser and toner you use should also be specially formulated for acne-prone skin. You might want to consult a dermatologist, and get yourself an SPF-based moisturizer, so that you can prevent your skin from getting tanned or even burnt.
Now, you need to apply the foundation. We will help you choose the best foundation for your acne-prone skin. MUAs all over the world believe that one should always use a lighter shade of foundation on the blemishes. Go for a darker shade for the areas around the chin, nose, forehead and cheeks.
Now apply the foundation all over the face and the neck. To apply, use a brush specifically designed for foundation application. This will help ensure that you don't end up applying excess amount of foundation, and also help targeting the areas you want to.
Now blend the product gently into the skin. Smooth it out.
To ensure the foundation remains intact and does not bleed, apply pressed powder compact.
The last step is to add a rosy tint to your cheeks. For this you need a blush that is specifically formulated for acne-prone skin. You should go for shades like pink, preach or bronze. Apply with a blush brush. You can sweep all the three shades, and apply on the cheekbones, to accentuate them.
Makeup tips for acne-prone skin
Here are some additional tips to make the application of makeup on your acne-prone skin easier.
The products that are formulated to fight acne, usually leave the skin dry. For this reason, moisturizing becomes vital. Invest in a nourishing moisturizer will help you replenish lost oils.
When choosing a foundation for your acne-prone skin, go for those that are oil-free, non-acnegenic and non-comedogenic. The same is true for other makeup products that you should use.
Whenever you apply foundation, or any other product, make sure the applicator or the brush you use, is clean as well as sterilized.
After washing your face, or after your bath, wait 5 minutes before applying makeup or any other product. This is because when the skin is wet, it is extremely sensitive and absorbs very quickly. It can get irritated quickly.
Every night, before hitting the bed, make sure you remove your makeup. Sleeping with your makeup on will further aggravate your acne situation, and worsen the condition of your skin.
If and when your skin clears up, continue using products formulated for acne-prone skin.
Sunscreen should belong to your holy grail of essential makeup products. Not using a cream with SPF factor, makes the skin defenseless to the harmful UV radiation. Acne-prone skin is extra-sensitive to the Ultraviolet rays of the sun.
To remove the makeup, use toner pads. These will lessen your acne blemishes, and also help get rid of black heads, dirt, excess oil and dead skin cells.
The Best Foundation for Acne-prone Skin
Only a few brands offer foundation that are created for acne-prone skin.  Here are few that have been tested by experts and which they recommend strongly. These nine foundations do not harm the skin; instead, they ensure the makeup application is easy, by making your skin flawless.
Neutrogena Visibly Clear Correct and Perfect CC Cream
 The first product on our list is by Neutrogena. It is a product you can buy if and when on a budget. It offers medium coverage and is effective for skins that are dry and prone to acne. In just a few days of application, you will notice that your skin is considerably hydrated and that the blemishes have reduced. The salicylic acid in the product may not suit you particularly, so you need to consult your dermatologist first.
BareMinerals Blemish Remedy Mineral Powder Foundation
The next product is from BareMinerals, and is a feather-light product, which creates a flattering, almost-natural look. The foundation covers the acne scars, and conceals the red spots like a pro. As you keep applying the product on a regular basis, it treats the skin condition effectively.
You will need a concealer to help the foundation offer you a full coverage. The best part about the product apart from the fact that it covers angry patches like an expert, is that it comes in 11 different and amazing shades!
Vichy Dermablend Corrective Fluid Foundation
The Vichy Dermablend Corrective Fluid Foundation si designed to deal with pigment issues and acne scars. It provides fantastic coverage, and lasts longer than most relationships! Even if you consider yours the palest of skin tones, this product has a shade to offer.
This product is a classic because it does not bleed even on the longest of days, without any need of touch-ups.
This is a go-to product for people with sensitive skins and those with frequent breakouts.
---
Suggested read: Essential Tips For Finding The Best Foundation For Sensitive Skin
---
Argan Liquid Gold Multi-tone BB Cream
This is a high-end product, but it is totally worth going bollocks over! The BB cream is highly recommended for people who have significant number of scars owing to their acne. It takes care of adult acne, which is stubborner and persistent, effectively. Also, applying the product lowers the number of blemishes drastically, over time. The dryness and flaking caused by acne is also treated by this formula. Though the product is thick, it blends easily into the skin, leaving a natural-looking glow and freshness.
Urban Decay All Nighter Waterproof Longwear Liquid Foundation
Whether it is an important date or a job interview, breakouts can ruin the way you want to look and feel! To deal with that, here's a product that conceals all the skin blemishes acne has left on your face.
The coverage this foundation provides is amazing, to say the least. This is a thick product that provides a matte-finish, and so removing it at night becomes twice as important.
Also, the shade comes in 24 shades, so yay!
Charlotte Tilbury Magic Foundation
A pet-peeve among MUAs, the Charlotte Tillbury Magic Foundtaion is a feather-light soft liquid foundation that blends into the skin seamlessly. The tones that it offers are varied; one or more for a single skin tone, so you will not feel left out!
The foundation does not leave you with a cakey appearance and that's a relief right? The dewy effect it offers lasts through the day. You will require only a few re-touching, if your skin is oily.
Guerlain Paris Lingerie de Peau
The Guerlain Paris Lingerie de Peau is a fluid foundation that leaves your skin looking naturally fresh and lustrous. The makers of the formula describe it as, "bio-fusion micro-mesh inspired by textile fibre". The mattyfying oil covers the blemishes very efficiently, without making your appearance look too oily.
The formula comes in 14 flattering shades. Yes, the product is expensive, but doesn't quality come with a price tag!?
Inika Organic BB Cream
This BB cream from Inika is stuffed with natural products that help you nourish your skin. However, if nut oils and/or flower oils cause your skin to get irritated or cause instant breakouts, then you would like to skip this one.
A perfect organic product for people who worry about how the pollution is wreaking havoc on their acne-prone skin. The central ingredient in this one is aloe vera juice, which helps calm the skin. It also contains castor and grapeseed oils that heal the blemishes and red spot. They also treat the bacteria that is causing the acne.
The coverage this foundation offers is light, and the finish presents a natural-looking glow.
Burberry Fresh Glow Luminous Fluid Base
Though this was designed as a primer initially, it is the perfect foundation for people with acne-prone skin.  It will offer you a glowy finish, which should not be misinterpreted as oil! Though it comes in only three shades, all three blend really well into the skin, even if it is the palest there can even be.
---
Suggested read: Ace Your Base: 8 Common Foundation Mistakes You NEED To Avoid
---
That is a wrap on today's post on choosing the best foundation for acne-prone skin. Did you find this useful? Let us know in the comment section below. If you have any recommendations of your own, then do share them with us!
To receive these posts in your inbox, sign up for our daily newsletter today. Our posts come wrapped in love!
See you again tomorrow.
Summary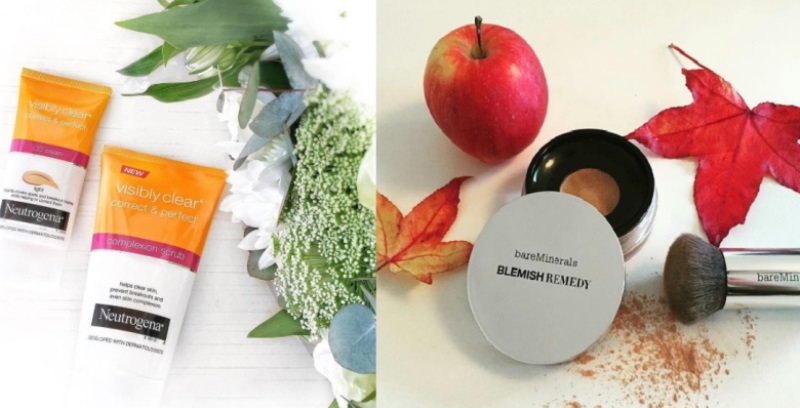 Article Name
Vital Tips You Must Know To Pick The Best Foundation For Acne-prone Skin
Author
Description
In today's post, we will help you with a makeup tutorial for your skin. Then, we will tell you more about the best foundation for acne-prone skin.