Whether you are a businesswoman or a housewife, a student or a young mom, everyone leads a stressful life these days. On top of this stress, the environment around us isn't any better with all the pollution that is spewed out of the millions of vehicles plying on our roads. These two combined can make the largest organ of our body – skin – lose its luster, its suppleness, and can even age it before its time. And looking older than you actually are, isn't good for you or your self-esteem, or for your relationship, is it?
And it doesn't take too much effort to keep your skin looking young, refreshed, and supple. It just takes a few minutes of your time every day. You can take out these few minutes from your hectic and busy schedule to make yourself feel good. And the best part is, once you set this routine, you won't even think that you're making an effort to make yourself look and feel good. And a more confident you would be ready to take on the world!
All you need to do is to follow these quick, easy, and simple steps:
Step one: Know your skin type
Is your skin dry or oily? Is it a combination or normal? Take a few moments to figure it out for yourself. Once you determine your skin type, make sure you buy skin care products that would complement your type.
Step two: Caring for the sensitive areas
Some areas of the face are extremely sensitive, like the eye contours or the lips. These need extra attention on account of them being sensitive.
Step three: Cleansing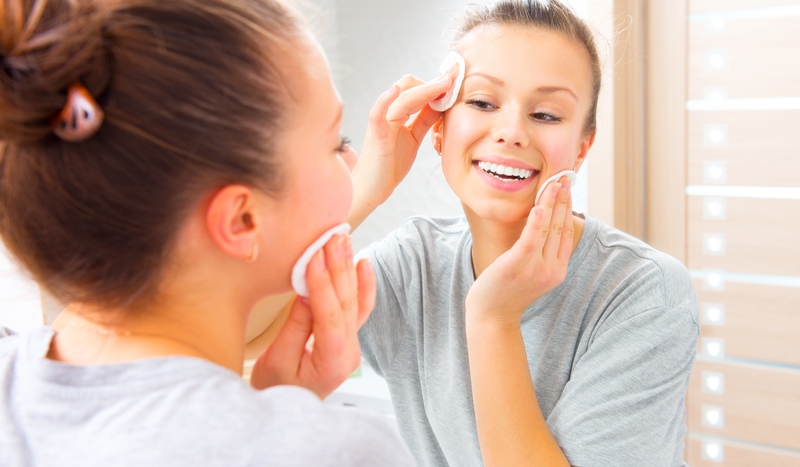 Image source: Shutterstock
A healthy skincare routine starts with proper cleansing. Invest in a good cleansing milk and makeup removers. Make sure you use the cleansing milk before applying any makeup, and always remember to remove the makeup at the end of your day. Removing makeup is as important as applying makeup for looking good. Never sleep with your makeup on. It could cause skin irritation, sometimes even causes pimples to erupt.
Step four: Eye Care
The skin around your eye is 10 times more fragile and sensitive than that on the rest of your face. Splash water on your eyes at regular intervals throughout the day, and invest in proper and high quality makeup and makeup removers. If eye makeup is left on overnight, you might end up with dark circles.
Step five: Exfoliation
Image source: Shutterstock
Exfoliate your skin once or twice in a week. Choose a product that would exfoliate your skin, but is not harsh on it. Look for products that have a PH neutral exfoliation. They purify the skin while leaving its natural balance intact.
Step six: Moisturize
In order to have good skin, it is important to moisturize daily. The dermis has 70% water while the epidermis has 15%, and extreme weather as well as air conditioned air rob the skin of its moisture. Moisturize daily, preferably massage a strong moisturizer before going to sleep as well.
Step seven: Make Up
Your facial skin is delicate compared to the rest of your body. And as makeup is applied directly on the face, it is important to check the ingredients and the expiry dates on the makeup that you use. Never use products past their expiration dates. Try to use reputed products, and ones that match your skin tone and type.
Step eight: Sun Screen
Apply sunscreen a few minutes before going out, even during winters. Choose your daily skincare and makeup products that include solar filters. Excess exposure to sun darkens the skin and accelerates the ageing process.
Step nine: Face Wash
Image source: Shutterstock
Wash your face with a good face wash every morning and evening once you are done with your work. This soothes your face, and makes you feel refreshed.
Step ten: Lip Care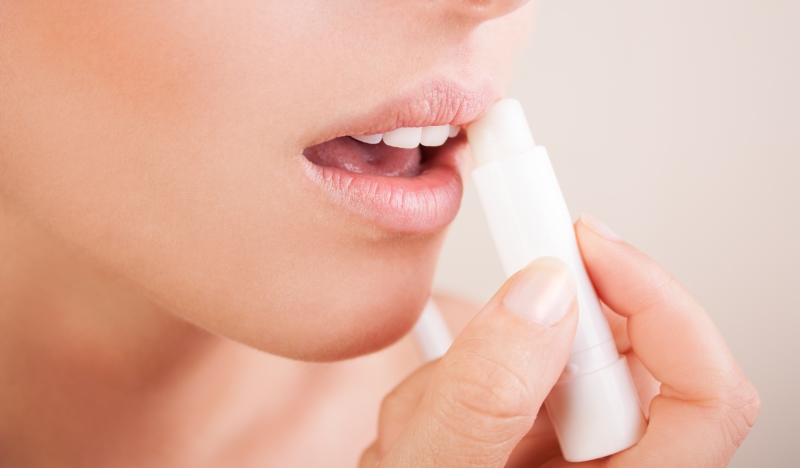 Image source: Shutterstock
Use lip balms daily, because nobody likes to be kissed by chapped lips. Use it sparingly throughout the day, whenever you feel that the skin is feeling a bit dry.
Although these ten steps might seem like a lot to do in a day, they don't take much of your time if you make it part of your daily skin care routine. Believe you me, it will help in keeping your skin looking young and refreshed for a long time. Remember, happy skin equals happy you.
Summary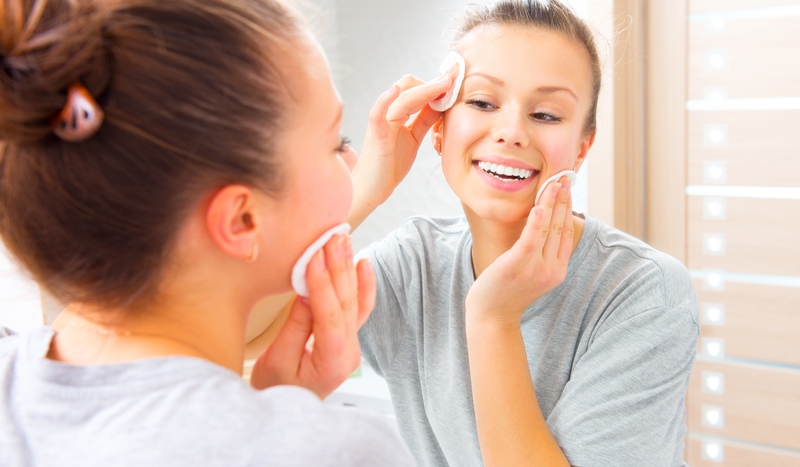 Article Name
Everyday skin care routine
Author
Description
Everyday skin care routine doesn't necessarily have to be time-consuming. Here are a few quick steps to keep your skin looking young and glowing.