1. To help get over a tough time
This was the number one reason I started my 300-strong bucket list. I was in the clutches of depression. I felt my life was going nowhere. I was tired of reading self-help books that said 'join a club,' 'acquire new hobbies,' etc., I didn't want to see anybody! I made a list of places I could go to where I wouldn't bump into anybody I knew as I felt I had nothing to offer them in a conversation, and before I knew it, 3, 4, 5 things, even small ones such as 'become an organ donor,' 'name a star after yourself,' that involved zero interaction, were easy to tick off, and my sense of achievement flickered. Then the list started to grow…
---
Suggested read: 14 vital tips every woman MUST keep in mind when traveling alone
---
2. To discover talents you never knew you had!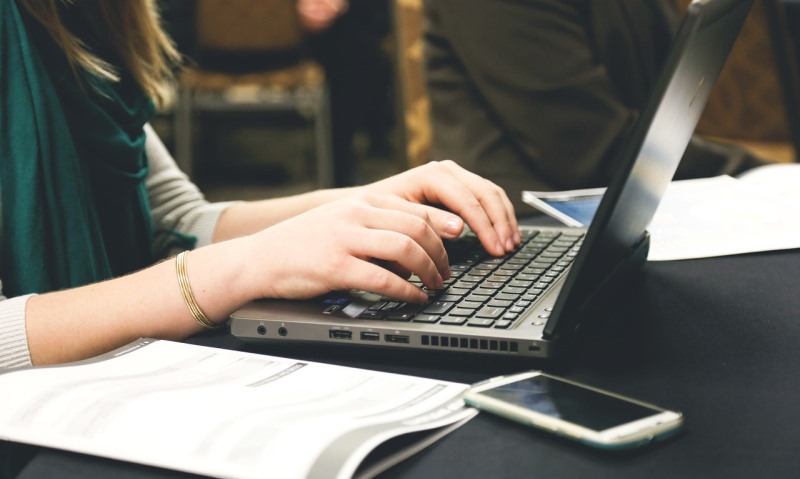 Image source: Pixabay, under Creative Commons License
Who knows where something may lead? Everybody says they have a book in them, right? So on my list, it had 'write a fiction novel.' I'm in the process of writing 'Meet Me At 10,' and already, because I've loved the process so much, I have half a dozen more books planned! You may add 'do a skydive' to your list, then end up becoming a skydiving instructor! You never know!
3. Explore
The world is such a small place nowadays. I've found my best adventures have been in little known, or the more obscure places (Cambodia, Vietnam, Iceland, etc.,), but a real gem of a find was Lake Bled in Slovenia, not the usual place for a holiday, but the scenery was stunning. Don't be afraid to go off the beaten track. Stay safe though, don't take unnecessary risks!
4. To learn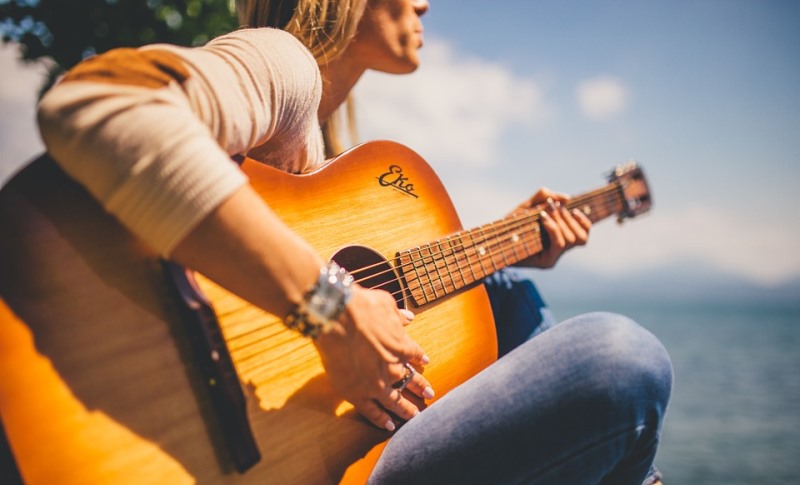 Image source: Pixabay, under Creative Commons License
Learning to play the guitar, piano or glockenspiel maybe on your bucket list! You may want to learn another language fluently, so visit that place! Who knows who you may meet? How beautiful must it be if you were to say, learn sign language and communicate with somebody who is hard of hearing and find out about them? Your world can really open up with learning new skills. I'm studying for a degree, just because it is on my bucket list! My mindset on many issues has changed.
5. To bring adventure back into your life
Nothing is off limits when you write a bucket list; there is no special occasion for doing something, just doing something from your list makes it special. If you fancy abseiling, do it! If you want to try windsurfing, have a go! One of mine was to climb the biggest mountain in the UK (Mount Snowdon-did it!). There are no rules! People will love your sense of adventure and drive to do all the things that you have dreamed about. Invite them along!
6. To satisfy curiosity
How do I put this……? There is another type of 'list' that you could make. I call it the 'black list'. The list that you don't tell many people about. Have you ever wanted to get 'romantic' in certain places, trying new things that you have only thought about before?
7. To never run out of conversation!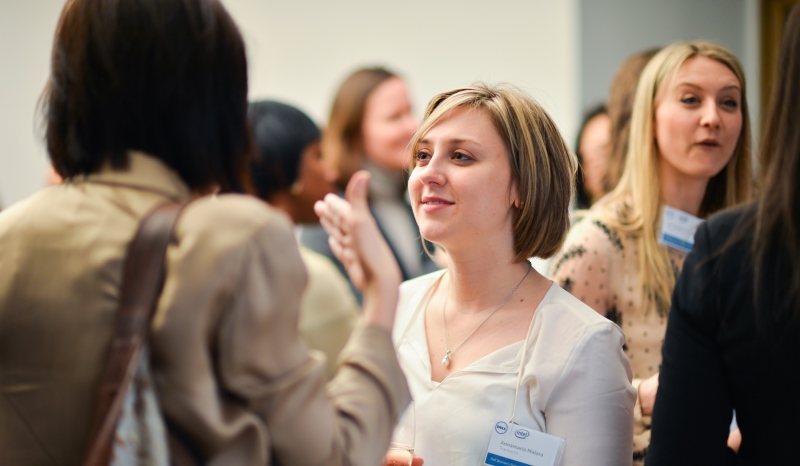 Image source: Google, copyright-free image under Creative Commons License
If you were shy and never knew what to say in a conversation before, this problem will vanish once you become a bucket-lister. Trust me! I have found that people are generally supportive and envious that you are going out and living the life you want. At parties, on the bus, at the airport, conversation will always flow once you start asking them what would be on 'their' bucket list.
8. To meet people
Whether you meant to or not, you will start coming across the most interesting people when you start bucket-listing. On a recent Europe trip visiting 7 countries, I met people from all ages and all backgrounds who I have kept in touch with still. They absolutely fascinated me with their stories, struggles, and reasons why they traveled.
9. To become a kid again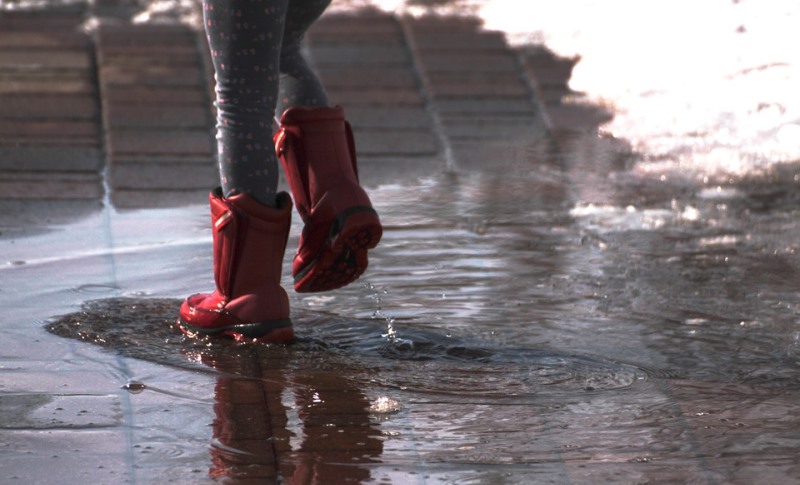 Image source: Pixabay, under Creative Commons License
You want to get covered head to toe in mud? (On my list!) Do it! You want to fly a kite as an adult (did it!), go for it! Eat ice cream for breakfast (yeah, I did that too); there are no rules! Become a kid again, put it on that list! Get silly!
---
Suggested read: 15 things every woman living alone will relate to
---
10. To get out of your comfort zone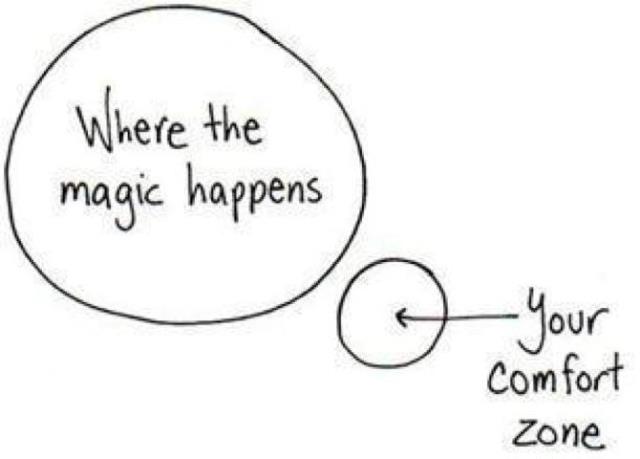 Image source: Google, copyright-free image under Creative Commons License
The fun happens outside your comfort zone. How far you want to go is up to you! I'm scared of spiders, so couldn't believe that I actually ticked off 'hold a tarantula' off my list. But it doesn't have to be as dramatic. If you can only run a couple of miles, put on your list that you want to sign up for a 5k race. I came out of my comfort zone slowly, but it's up to you. I can genuinely say there are no downsides to being a bucket-lister!
So what's on your bucket list? What's the wackiest thing you've wanted to put on your list but were afraid to even think it? Tell us in the comments below.
Featured image source: Pixabay, under Creative Commons License
Summary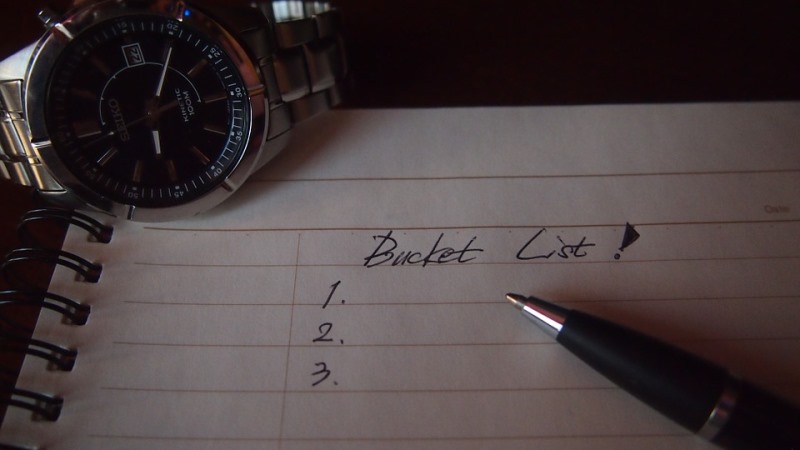 Article Name
10 Reasons Why Everybody Should Have A Bucket List
Author
Description
Have you always thought about having a bucket list but never quite got around to it? Now is the time to do it! Here are 10 reasons that say why you should.