1. Hold a tarantula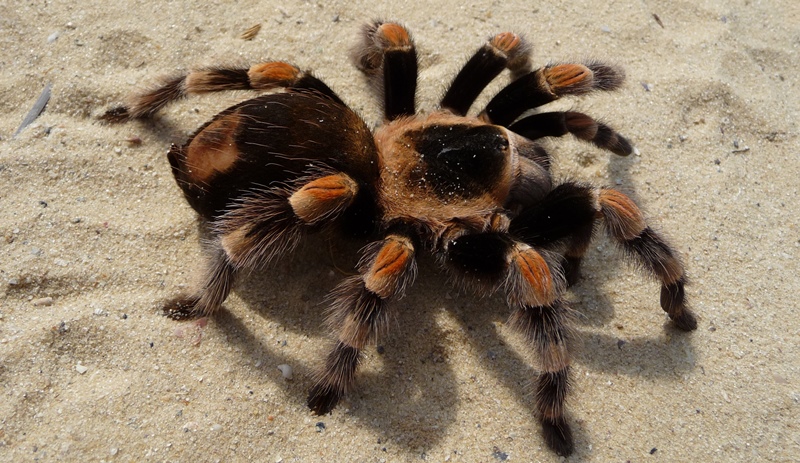 Image source: Google, copyright-free image under Creative Commons License
Anyone who knows me knows that I absolutely HATE spiders! I knew that when I started writing my bucket list, that I would be cheating myself if I didn't include facing at least some of my fears, and my number one fear is spiders! It happened to be one of the first ones I ticked off, but genuinely, also one of the ones that I thought 'I can't do this.' It ran through my mind to maybe tick it off 'another time' that, let's face it, wouldn't happen, right? My heart was literally thudding out of my chest holding this thing and letting it crawl up my arm. But you know what? After that experience, when I walked back to my car, I thought, 'If I can do that, if I can just master my fear a bit, I can do most things.' I was kind of proud of myself for doing that.
2. Climbing Mount Snowdon
I hate hills! I climbed a few massive hills in my time in the Royal Navy and vowed if I could avoid them I would! So when I added 'Climb Mountains' on my bucket list, I knew it would be hard. The first was Mount Snowdon in Wales. The weather was bad, which wasn't a great start. Within 20 minutes, embarrassingly, I was struggling. I wasn't fit enough – it was as simple as that. I didn't want to quit though, as we had more things planned for the weekend and I didn't know when I would be back again. I was gutted that when I was looking 'up' and thought we were nearing the summit, it in fact, wasn't. We walked further around a curved path and to my horror, the summit was this monster in front and high up. We weren't even halfway up. I sat down, cried a little as I was in so much pain, and thought about quitting. Nicki was amazingly supportive. That's when I said to myself, 'The summit isn't up there, it is just a series of steps away,' and that all I have to do is look in front of me and put one foot in front of the other. After every 10-15 steps, I asked Nicki if we could stop. I started to concentrate on what was directly in front of me rather than in the distance. I thought, 'The summit will come to me if I just do small steps continually.' That has become my metaphor for life now. I was so proud to reach the top. Believe it or not, coming down was just as hard and I couldn't walk properly for days, but it was totally worth it. So remember, if you take just small steps continually, no matter how slow, the summit will come to YOU.
3. Travel to Alaska – Alone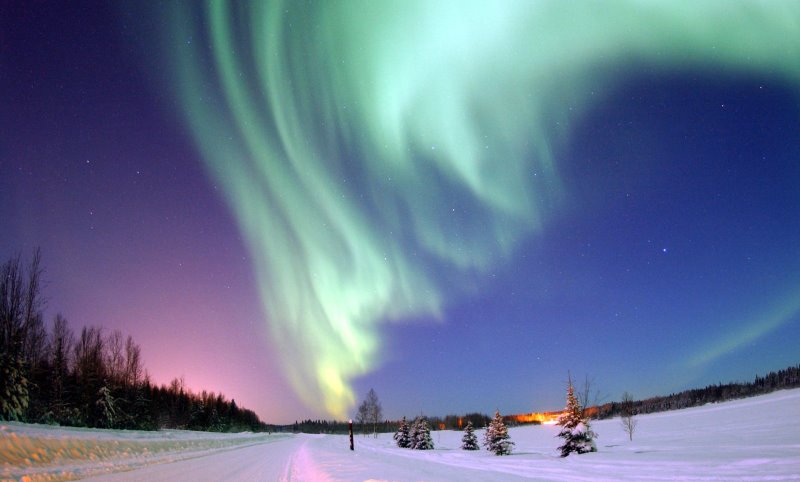 Image source: Google, copyright-free image under Creative Commons License
Coming from the UK, Alaska is forever away. I had just left relatives in Canada (another country that was on my bucket list). I had a few people ask me, 'why do you want to visit Alaska?'. The simple truth is because it is out of the ordinary for us Brits. However, I will never forget the feeling when I landed in Anchorage, Alaska, with my huge backpack – I was totally alone. I hadn't had a chance to change my money, so I had to find the right taxi to take me to my hotel. Long story short, it was a race for me to join a bank in Alaska to get money out and it was near closing time. I only just managed to get on my trips. It was quite a rush and I didn't know where things were. The lesson was that Alaska, to this day, is still amongst my favorite places ever, a real gem. I'm glad that I listened to myself to come out of my comfort zone. I have a canvas made out of a picture that I took there that is just stunning.
4. Wild swimming
I love the water (probably why I joined the Navy in the first place!). But when I was in Yorkshire, I decided to tick off 'wild swimming' in one of the picturesque rivers. I am a fairly confident swimmer, but this particular day was freezing cold, which made the water ice cold! I contemplated for a long time whether to venture out into the middle of the river. For some reason, I was frozen with fear. I don't get the same fear when I swim in the sea, so I couldn't understand it. I think it was something to do with being able to see the bottom (as the water was really clear), and then all of a sudden it was black. It scared me. I edged forward, but I couldn't do it. I felt like I would be falling off the shelf at the bottom in some way (strange, I know). Instead, I faced the bank and slowly and I mean slowly edged backwards until I could feel the water's edge. Here is where I remained for a long time, getting colder by the minute. I couldn't face quitting. Inch by inch (remembering my motto of Mount Snowdon), I got further and further until I said (apologies for language) "3, 4 F##k it!" I just launched myself sideward and swam. And you know what? It was beautiful. I almost couldn't feel the cold anymore.
5. Visit Cambodia, Thailand, and Vietnam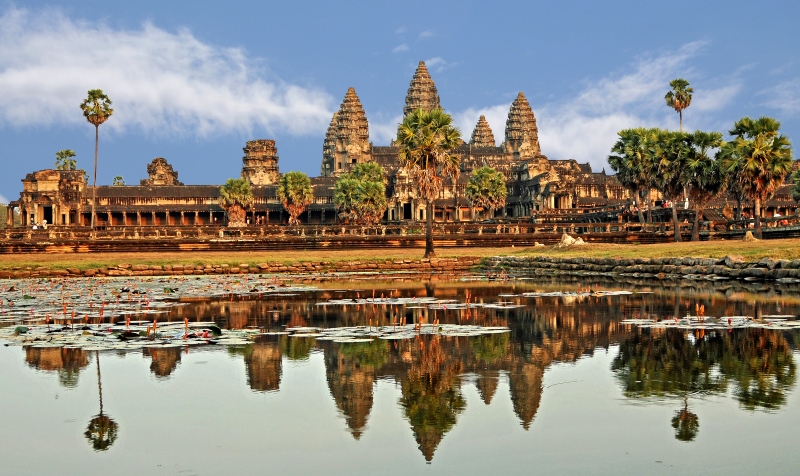 Image source: Google, copyright-free image under Creative Commons License
The trip that I booked myself on wasn't a typical tourist holiday.I It was a real local experience. Our tour guide was from Cambodia and seemed to know everybody. I traveled alone (there is a very long story of what happened to me before I even set foot in Vietnam, but that's for my book!). But the trip, which was difficult on so many levels, left me quite emotional when I left due to the extreme poverty that I witnessed, especially in Cambodia. It made me want to do more good on my bucket list; to help others more, which is exactly what I did.
---
Suggested read: Life lessons: What checking things off my bucket list has taught me…
---
6. Be an extra in a music video
Again, anyone who knows me knows that I'm VERY shy in front of any kind of camera. When I was an extra in a music video, I was pleased that I just made up the crowd scene. That was until the director singled me out to 'grab' the singer as he walked by so I would be right in the shot. Inside, I was like 'What!?' But, I loved the whole filming process. It made me fascinated with just what happens and how they put it all together. I was even more curious (and excited) at the thought of being an extra in a movie, which is also on my bucket list (I still haven't ticked this off, so if anybody knows any film directors or producers that would be willing to let me be an extra, let me know!).
7. Giving a hat, scarf, and gloves to a homeless man.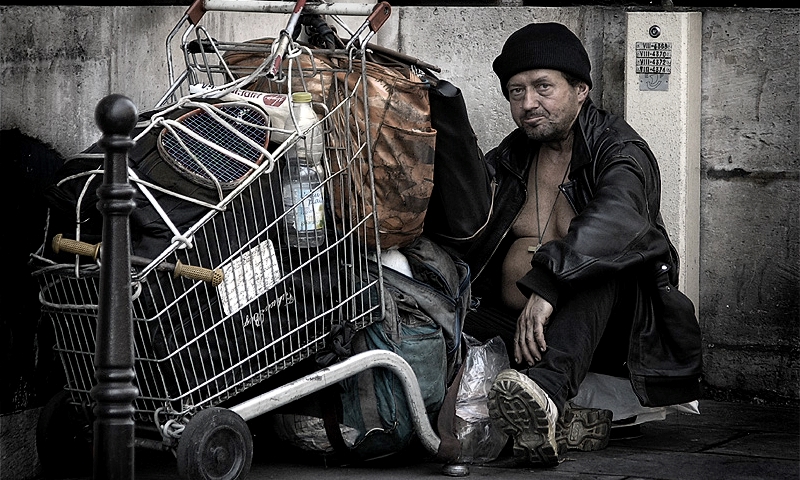 Image source: Google, copyright-free image under Creative Commons License
I love London- a lot. But sadly, like most cities, there is a homeless problem. I always see homeless people by the Tower Hill tube station. I wanted to 'give back' on my bucket list. It was during a bitterly cold night in December that I decided that I could hopefully make a little difference to somebody. I bought a hat, scarf, and gloves, and made my way to Tower Hill. I'm confident, but not massively confident, and I didn't know how a stranger would respond to another stranger feeling sorry for them. I waited for around 10 minutes, shaking (due to the cold and nerves), and went over to see this man who had nothing. I simply gave him the bag with the warm clothing in, smiled and left. I realized that I could make little differences, and wanted to do more of it.
8. Write a book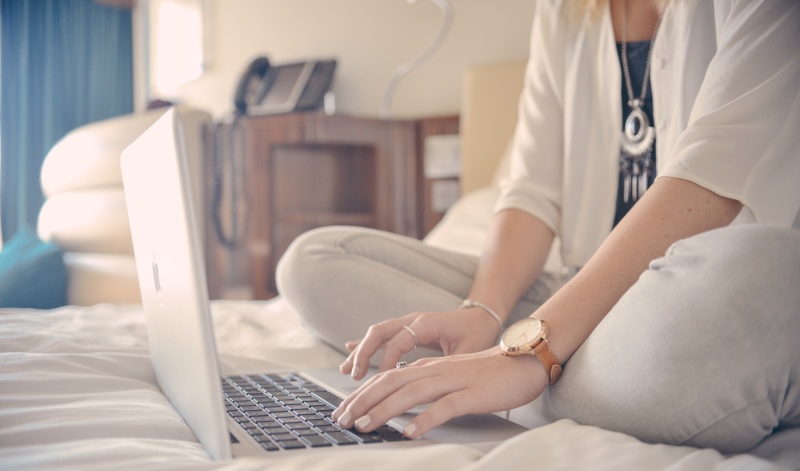 Image source: Google, copyright-free image under Creative Commons License
This one may not 'seem' out of my comfort zone as I'm very creative anyway. But due to my very low attention span, I've only ever had short bursts of creativity. For example, I write songs and jot down ideas for short stories. It was only when I joined a writing group that I realized my goal of writing a whole book, and added it to my bucket list. Not only that, the book would be about a time and a place I knew nothing about. My book, titled Meet Me At 10, is set in 1950s Alabama, and depicts racism and homophobia, all things I know very little about. But I decided to jump feet first into dedicating a whole book to it. I researched, watched footage and movies on the era, and realized that I was actually excited at what I would be creating. It's a very gritty, compelling story that I now cannot wait for you to read, and yet it's a million miles out of my comfort zone, and I've loved every minute of producing it!
9. 30 days of jogging
Since my Royal Navy days, I've lost pretty much all of my fitness. So any physical tasks on my bucket list are out of my comfort zone. I saw on a Facebook post of a challenge to run for 30 days no matter what the weather, conditions, etc., Being honest, I didn't think I would stick to it because since my Navy days, I suffer from excruciating shin splints (even when I walked – or marched when I was in the Navy). As I wasn't as fit, I thought it would get to be too much. Well, at times, it did get to be too much. I jogged around this familiar field with a goal of beating the distance from the day before, and I would be in tears from the pain. Then it got worse than that. My ankles were numb and I started running funny, which then affected my back too. I must have looked in pain for a passerby to say, 'Come on love, keep going, you're doing well.' Just that small piece of encouragement led me to beat my distance. I can do things, despite the pain!
---
Suggested read: 10 important life lessons I have learnt from my dog
---
10. Watch a horror movie (and I'm NOT allowed to cover my eyes!)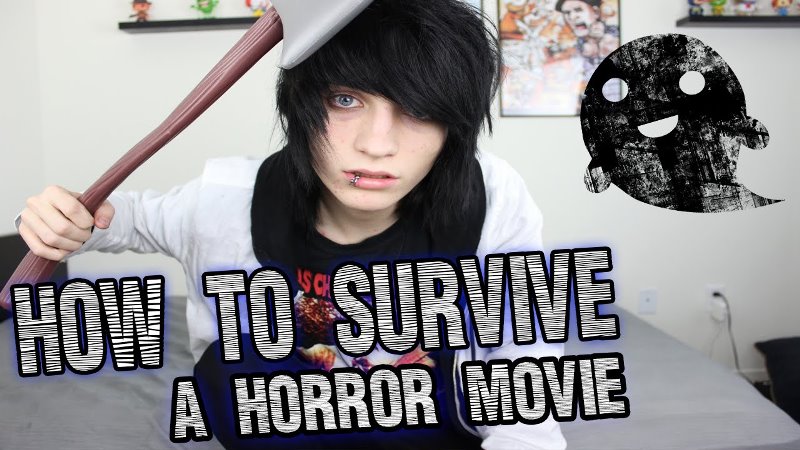 Image source: Youtube
I detest horror movies because I am a scaredy cat. I've even walked out of the cinema during the opening minute of a scary film because I was scared. You wouldn't think I have had some tough jobs in my life! Horror films are my enemy. I hate violence and I hate feeling afraid. So, I added it to my bucket list to 'watch a horror movie-on Halloween' and I wasn't allowed to cover my eyes at ANY part! I picked the film, The Strangers, and watched it with my lovely friend Julie, who is very brave and never scared of horror films. I amazed myself because I wasn't as scared as I thought.
All of these tasks have shown me that when push comes to shove, you can smash through your wall of fear and just do it!
Happy bucket listing!
Featured image source: Google, copyright-free image under Creative Commons License
Summary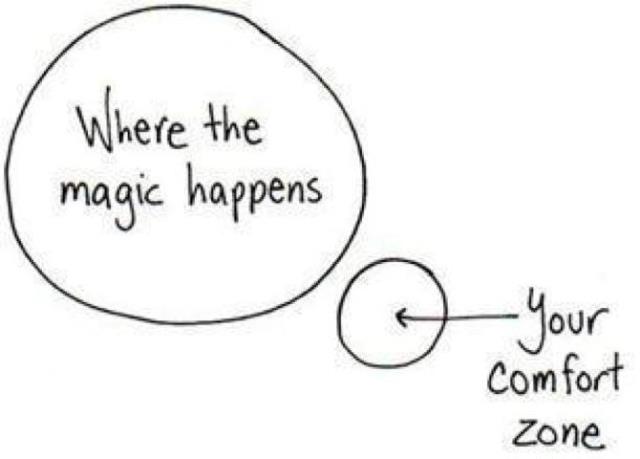 Article Name
10 Things On My Bucket List Totally Out Of My Comfort Zone But Truly Worth It!
Author
Description
Ticking things off her bucket list, this lady forced herself to go out of her safe comfort zone, and now thinks it is totally worth it! :)