Do you feel as if your partner and your relationship are slowly smothering you? Are you tired of the near-constant fights you and your partner seem to be having? Do you feel guilty whenever they suggest something but you don't want to do it? Do you just want to get away from the daily grind and just be?
Don't worry, you're not the only one who's feeling that way. Couples feel smothered in their relationships all the time – whether you've been together for less than a few months or have spent decades with each other. Remember, everyone faces relationship troubles from time to time. It's certainly not anything new.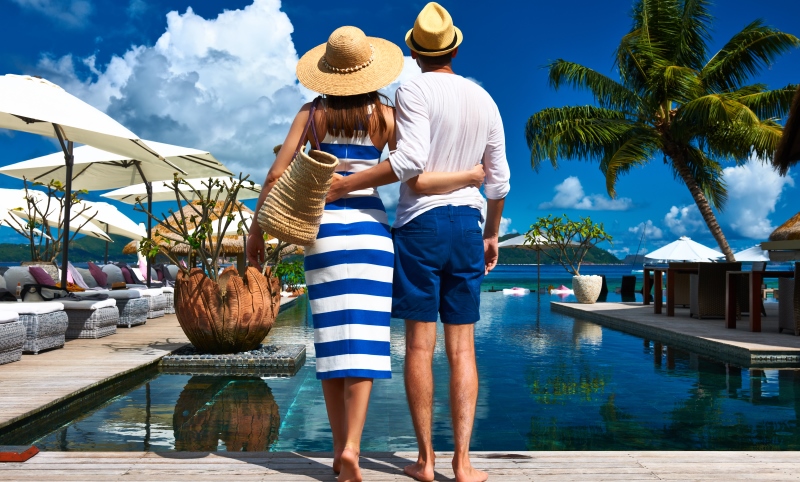 Image source: Shutterstock
However, you don't want to make a hasty decision of calling it quits just because you're going through a rough patch. No matter what's happening, you can't deny the fact that you love your partner. So isn't that reason enough to try to make it work – maybe even harder than you've tried till now? If you're looking to rekindle your long-dormant relationship, then a romantic adventure is one way of going about it. Whether the romantic adventure helps bring that spark back into your relationship or not, it's worth trying, don't you think?
---
Suggested read: 15 best beach getaways for couples to soak up some sun
---
Granted that the planned holiday might even go the other way by highlighting all the issues in your relationship. However, this just might be how you address these long-dormant issues, no? Let's hope for the best where you and your partner work it out and make it back from the vacation stronger than ever!
So, without further ado, let's take a look at some of the most stunning romantic vacation spots that you could consider for your trip:
1. Tokyo, Japan
Image source: Google, copyright-free image under Creative Commons License
When you think of a romantic vacation, Tokyo won't even hover in your radar, right? But wait. Tokyo is one of the perfect romantic vacation spots – in the spring. Springtime is the best time to visit Tokyo, when the revered cherry blossoms bloom. The capital city of the Land of the Rising Sun is truly a place worthy of visit at least once in your lifetime. Apart from the bright lights, the awesome skyscrapers, the incredible and authentic food, the hardworking yet interesting people, the rich culture, the breathtaking architecture from the bygone era – all of it work to make this the perfect spot for a couple to vacation in. If you visit the city during sakura, the time when the cherry blossoms are in full bloom, love is in the air. You're in for a surreal treat with the delicate flowers in all their glory adorning thousands of tress across the city. Whether it's the gardens at Shinjuku or the moat surrounding the Royal Palace, it's the perfect place to fall in love with your partner again.
2. Leh, India
Image source: Google, copyright-free image under Creative Commons License
The journey to one of India's roughest terrains, the Leh-Ladakh trip, is one of the must-do things in your lifetime. The serene lakes, the blue skies, the wild orchids, the sometimes-calm-sometimes-turbulent nature, and of course, your partner beside you, will make this trip one you'll never forget. Hire a couple of motorcycles and head to Leh, and explore and savor it as it was meant to – slowly and thoroughly. The calm and tranquility that the place brings to you, will have all the answers for you regarding your relationship.
3. Cappadocia, Turkey
Image source: Google, copyright-free image under Creative Commons License
This historical Turkish region is a magnificent place to vacation in. You and your partner can stay in a real life cave, but with modern amenities, of course. You can drive through deep canyons, ancient rock formations to savor the natural beauty that surrounds you. The magic and the mysticism that surrounds the area is sure to make you feel closer to your partner.
4. Maldives
Image source: Google, copyright-free image under Creative Commons License
Few islands in the world boast the kind of beauty that the Maldives possess. It's one of the most pristine places in the world, and it's hard not to feel love for the person you're with when you're in such natural splendor. Indulge in sunset walks, diving in the coral reefs, swimming whenever you feel like it – with access to private beaches that some resorts offer, and waking up surrounded by cerulean blue and your partner to keep you company. What more can you ask for?
---
Suggested read: 15 getaways for couples who love a stunning view
---
5. Santorini, Greece
Image source: Shutterstock
Santorini is the perfect place to take a holiday in, especially in the summer. Surrounded by clear blue waters, the picture perfect village of Santorini, the authentic Greek food, and of course, the genuinely good people of the island, you couldn't ask for anything more. Many hotels offer attractive packages for couples that include massages, private balconies, infinity pools, and many other activities that are sure to bring you two closer.
6. Big Island, Hawaii
Image source: Google, copyright-free image under Creative Commons License
Hawaii is one place that you fall in love with the instant you lay eyes on it. It is renowned for its rich culture, lush green forests, perfect beaches, interesting cuisine, and beautiful heritage. There's no place you'd rather be than in Hawaii, which will make you fall in love with yourself and your partner, all over again. Big Island is the largest of all of Hawaii's eight islands, and has everything from intriguing black sand beaches to a live volcano, which you can ascend with your beloved at your side. Isn't that exciting? Whether you want to be cooped up with your partner in one of the many private resorts and villas, or choose to explore all that the island has to offer, you just can't go wrong with Hawaii.
7. Bruges, Belgium
Image source: Google, copyright-free image under Creative Commons License
Ah, Bruges! This fairy tale of a little city will surely leave you and your beloved enchanted no end! The open squares, the quaint houses, the cobblestone streets – all of them will make you fall in love with the city at first glance. Not to mention the fact that all of these make it picture-perfect, creating a romantic atmosphere. The boat rides through the picturesque canals, the climb up the Belfort's 366 winding steps, the horse-ridden carriage ride to Beguinage – all of these surely make you want to visit it with your beloved, no?
8. Cinque Terre, the Italian Riviera
Image source: Google, copyright-free image under Creative Commons License
The rocky shores of the Italian Riviera truly would be at home between the pages of a Harlequin romance with a dashing Italian count and a blue-eyed beauty! Sigh! You and your partner can explore the harbor villages that dot the coast, hike along absolutely stunning trails, or stroll on the beachfront promenades. You can even visit one of the largest gardens in all of Italy at the world famous Giardini Botanici Hanbury, and also take in breathtaking views of the water. You can stop over at the lush seaside village of Portofino to end your day. Isn't that just perfectly romantic?
9. Fez, Morocco
Image source: Google, copyright-free image under Creative Commons License
The city of Fez is an anachronistic relic of the medieval times. From the city's ancient streets to the covered markets to the historic sites, it will cast its spell on you like no other place on the planet. You can even witness the brilliance of the ancient rulers by visiting Heri el Souani to see the granaries, pass through the Medina Square in Meknes to view Bab Mansour, which is an elaborate engraved marble gate, which is truly a sight to behold. You can visit the House of Venus to get a glimpse of the city's finest set of mosaics, which also gives you easy access to the site of the Temple of Saturn.
---
Suggested read: 15 awesome adventure getaways for couples
---
10. Wellington, New Zealand
Image source: Google, copyright-free image under Creative Commons License
Wellington is the capital city of New Zealand, and it's the perfect place for those in search of romance. It's a paradise for those travelers who want to wander misty hillsides, hike through lush valleys, or stroll along waterfront promenades. Just what your relationship needs, eh? You can even plan a tour to lush vineyards in the neighboring town of Martinborough. A beautiful city, scenic surroundings, and wine to sip with your beloved – what more do you want to fall in love with your partner – again?
These are our recommendations for romantic vacation spots that you can consider if you're looking to rekindle that spark in your relationship. You can choose to go for a beach or an island or even the rugged terrain – whatever appeals to you and your partner.
Featured image source: Shutterstock
Summary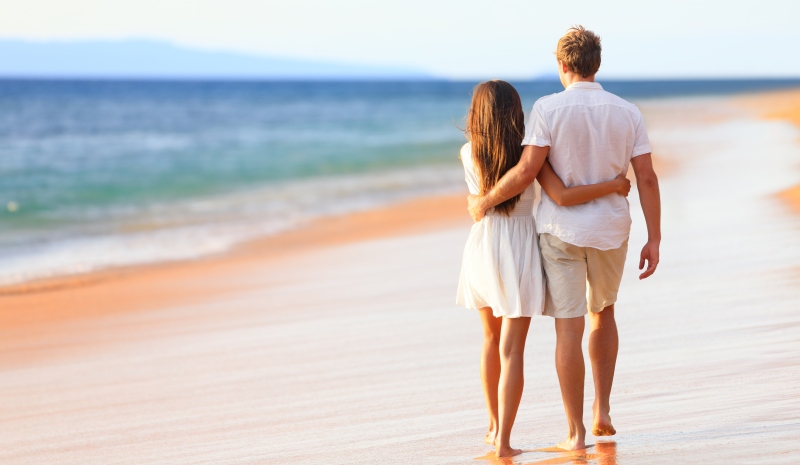 Article Name
10 Romantic Vacation Spots For Couples Looking To Rekindle Their Relationship
Author
Description
Are you looking to resurrect your relationship with a vacation? Here are 10 stunning romantic vacation spots that are sure to bring you both closer.