I am ridiculously fat, and no, I am proud of it. Now don't get all riled up coz I am saying 'fat' and not 'plus size.' I want people to divorce the shame that tugs along with the label 'fat' and rightly so. Of course, I have my times when I wish things were a wee bit different but that does not give you the right to judge- NOPE! I love the slogan beauty comes in all sizes but damn you, try wearing my XL sized pants and those poor shoes that seem to whine with the weight of my body above it and you would know how fat feels like. Regardless, I am all classy and sassy, but this is going to be a whining fat girl's diary… what- the world is just plain mean to us! So, here's to the 12 things a fat girl can just relate to because hello world, only fat girls relate to other fat girls…
1. Oh, you're beautiful, you don't look fat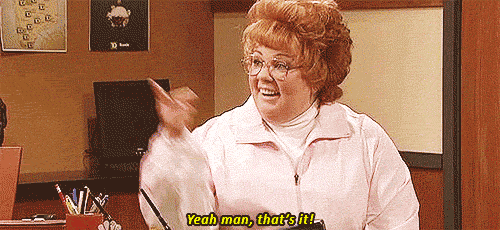 Image source: Giphy
What makes you think fat can't be beautiful? Backhanded and lame- get it straight dolts, they aren't mutually exclusive! Now, STFU…
---
Suggested read: I am a fit, fat, and fab bride – and I won't diet
---
2. Cute clothes = broken heart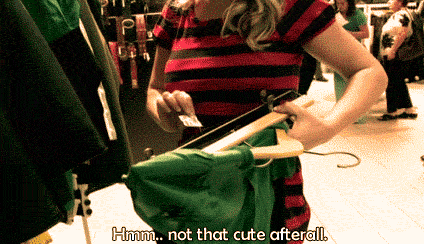 Image source: Tumblr
We spend ages in shopping lanes ogling the beautiful hot pants and tank tops and ending up buying baggy jeans and oversized tees because my outrageous thighs and the mountain arms need to be wrapped. *Grabs a towel and fumes*
3. Forever single
Just because I am fat doesn't means that I am necessary single. Also, because I am single, it doesn't have to be because of my bulky thighs. Maybe, I am just too *much* for a guy. Yes, I mean friggin' awesome!
4. The doctor dilemma
No matter what the reason, a visit to the doctor involves an hour long lecture on how being overweight can kill you. Seriously doting doctor, flash news, I am still alive. In your face you monster!
5. Squeezing Shh… *in process*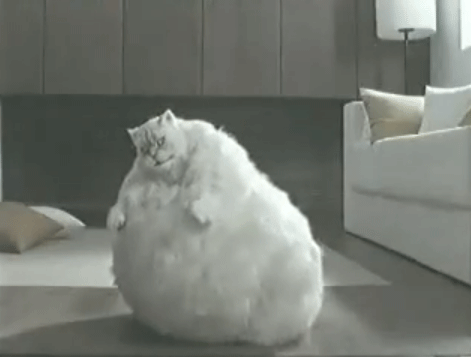 Image source: thegloss
Ever tried to squeeze in between two people so that you could move to the other side? This is a battle only we understand. Tuck in your tummy, stop your breath, push in your hips and wham collide with both the person! Hello, embarrassment!
6. The tears and the tears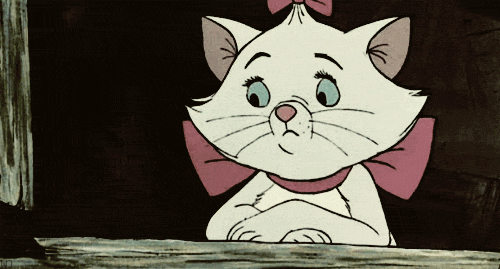 Image source: thegloss
Yes, too tight clothes tear apart and the eyes don't fail to well up too. Our life is one constant battle. Heck, I should be conferred the bravery award.
7. Budget blow –up
Damn you fashion labels why do you need to be so discriminatory! Have you seen the way my budget blows up just because I am buying too many plus sized clothes. How could you charge XL clothes higher? I will sue you- no, wait, ain't got no money for that either- coz guess what, you fed off my wads coz I need to clothe myself. Bloody hell!
8. Plus size? FTW
Pushing items under other items in my shopping cart doesn't work- coz hello, plus size! Not to forget the 'plus plus' stares of the sales rep when they know which section they are gonna lead this 'plus' body to…arrgghh! Can they let 'fat' be a 'flattering' term, please?
9. Food bites- too much, too less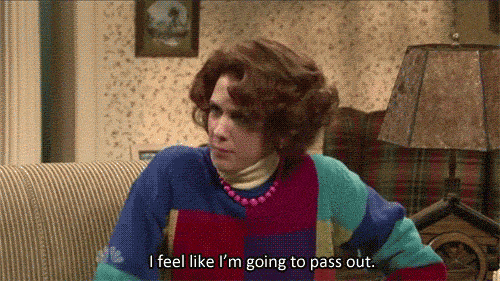 Image source: reactiongifs
You eat less- people will judge you. Why are you so skinny, throw on some fat on that skeletal frame, will ya?
You eat more- this is why you are fat. Go a little easy on the food, it is food, not love!
Uhh– bite me? :/
Seriously man where do I go?? Junk eating inside my wardrobe with my oversized clothes as company. Heck yeah!
10. Sharma aunty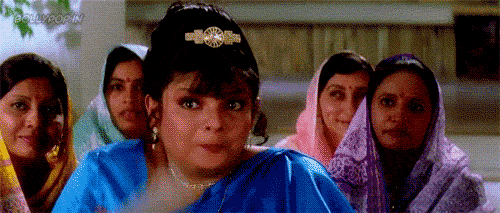 Image source: wifflegif
Every time you have an aunty coming to your home, it becomes a new game. Aap bataiye zara dekh ke ladki ka wajan kum hua kya? I wonder if she is secretly paid to weigh all the 'ladkis' in the neighbourhood- she'd be rich, stinking rich,that stinging pain in the a*s 'aunty!
11. Exercise? We broke up.
Please bless me and don't talk about exercise. We really don't gel well with each other and we broke up. Also, I broke my exercise equipment. Stop giving me that look. It happens.
---
Suggested read: Are you dating a fitness freak? Here's what you NEED to know
---
12. Shaadi ke ladoo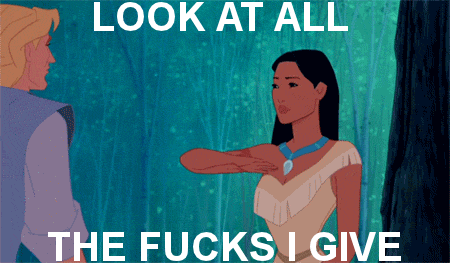 Image source: Tumblr
Cut the crap, will you? Just because I am married, I won't find a guy – the shi**iest Indian logic of all time. Maybe, if there is no man manly enough to handle the extra awesomeness, I would happily die alone with 9 of my cats blessing my big body. Or simply wondering when I'd get up to feed them, coz well, they are hungry!
Relate much? Let's take a group hug with all our tummies touching, eh? 😉
Featured image source: memecrunch
Summary
Article Name
12 Struggles Every Fat Girl Knows To Be True
Author
Description
Yes, I am a fat girl...so? *sassy glare*