During all the months building up to my wedding, one question that constantly hit my face like the ice cold winds of chilly winter mornings was 'how's the wedding diet going?' No 'are you going on a wedding diet?' – but a plain, simple 'how's the wedding diet going?' As if being the way I am – a fat bride-to-be – it is a given that I be denied a choice. No, I don't blame the pretty faces decorated with warm smiles who blast mine with the cold assumption. It is not their fault.
You see, when you look like the before-picture for a weight loss ad, it isn't just unlikely but well nigh inconceivable that you may have a boyfriend, much less one who couldn't wait to go down on one knee, pop the big question, and slide a sparkly rock on your finger if you said yes. And people assume that you must have been itching to say 'yes,' given that you are one of the lucky few, who, despite being the superstar of male nightmares, managed to secure a soon-to-be-husband! Story of a fat female's life. And if it wasn't obvious enough, she is denied an agency out-and-out.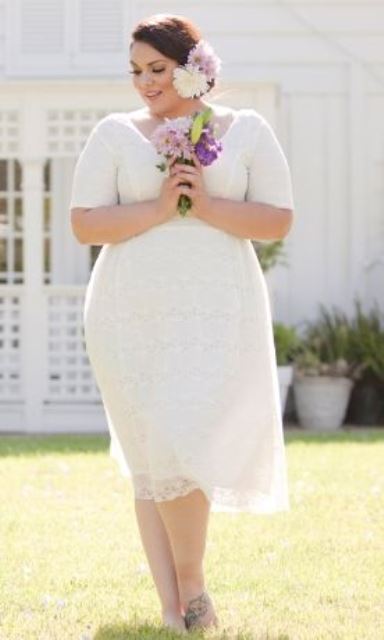 Image source: Pinterest
And after that begin the 'expectations' of the big day – it is, after all, the most special day of your life, so you ought to look 'perfect' (read: thin, trophy wife-esque) so that your memories of the day aren't clouded by what you'd call big-fat-bum pictures! As such, it is but commonplace that people assume you must be going for a size four dress even when you are a clear eight and work hard to get to four! Phew! A person like me would say, if only grapefruit and crackers tasted as good as roast beef!
---
Suggested read: Why #ProjectWomanKIND is the Youtube web series you must watch
---
And that I did say! You see it was no feminist streak that made me go against the idea of a pre-wedding diet. I was, by self-admission, a feminist bride-to-be, topped with the label 'fat,' and lo, nobody needed any icing on the wedding cake! But my choice of skipping the wedding diet had nothing to do with the sash of a 'feminist killjoy shrew' that I usually sport as my personal beauty contest victory token. It had to do with feelings that I had, for a long time, failed to express – not because I was afraid but because I didn't find it within me to voice them or write them, for better reason until now.
Weddings are extremist, in that they display brides as showstoppers – glamorous, beautiful, sexy, delicate – everything that constitutes the 'perfect' in a world caught at the crossroads of traditional gender expectations, body image assumptions, beauty ideals, and the male fantasy. And in a way, the world does everything possible within its means to 'enable' a woman to 'become' the star who steals the show, coming off the wedding runway as a runaway success! But is changing the essence of a woman 'beautiful?' Is making a woman feel 'not good enough' to be who she is on her wedding day right? Is morphing a woman from who she is used to being into someone she doesn't recognize when she looks into the mirror, right?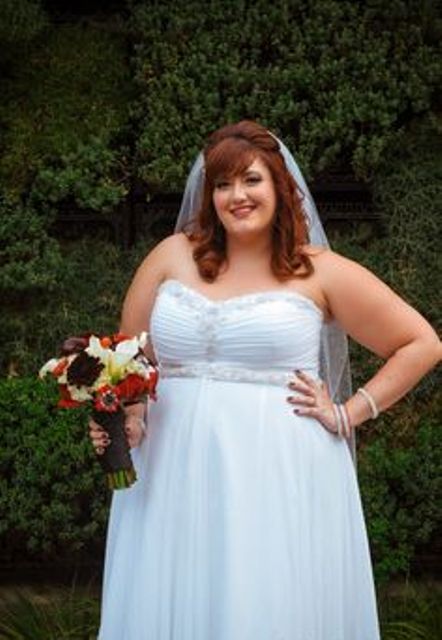 Image source: Pinterest
Not in my eyes. You see, all my childhood, I lived with the 'fat feeling.' Any attempt by society to trim me into an acceptable size resulted in scathing wounds of shame and were subsequently drowned by sobs spent in the embrace of chocolate. As I grew up, I began to see those attempts to make me 'fit' into smaller clothes in the larger context of actually making me 'fit' into what their 'beautiful mold' was. And I CHOSE not to fit.
Choice is a powerful thing. When I began dating (yes, I had quite a few boyfriends), I got to be with guys who'd relish me in private but refused to be seen with me in public, got to be with ones who were dating me to fulfill some twisted masochist fantasy, and also got to be with those who were very clear there wasn't a 'future' in the relationship as they wouldn't want to be the b*tt of the 'big, fat' jokes their friends would crack. Even as they continued to evince growing interest in the big, fat b*tt they enjoyed off the unconventional taboo body type that their so-called girlfriend wore! And I carried home some important lessons – first, I wasn't content to be an arousingly taboo body type. Second, I didn't want to change myself. I loved myself back then and I love myself now. And third, I wanted to fall in love – neither with the 'in spite of my body' tag nor tainted with the murky hues of 'because of my body.' I just wanted to be the person I was and find someone who loved me that way.
---
Suggested read: Why you must never say 'SORRY' for your emotional baggage
---
And here's the follow up. Not only did I find a person who fell in love with me (just as I was) and married him but skipped the wedding diet owing to his constant encouragement. I turned a deaf ear to all the advice about what food I was supposed to eat on my pre-wedding diet and how I should keep away from mermaid gowns, choose an empire waist, use 'flattering' sleeve lengths, and all the blah. And when I walked down the aisle, a beaming bride, resplendent in the colors of happiness and a mermaid gown, FYI – the guy of my dreams gave me the look I'd die a million deaths for. Not only was I not hiding any part of me the world would shame me for baring, I was proud of every inch that said how much I loved myself, accepted myself, and more importantly, radiated that confidence outward.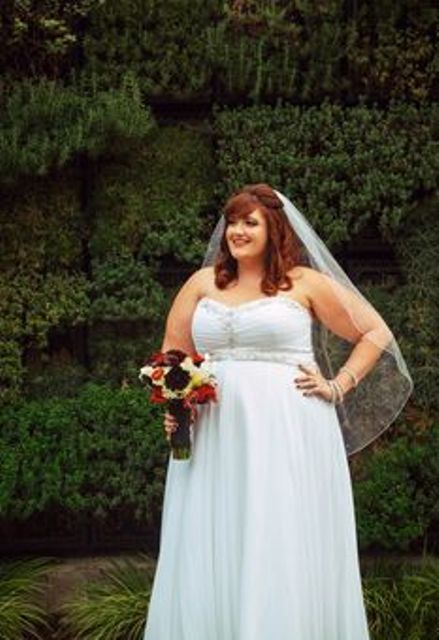 Image source: Pinterest
And the choice to skip the wedding diet was just the crowning victory in my personal journey toward self-love and body confidence.
I wanted to erase the 'image' of fat women as lovelorn, vulgar, comic relief characters depicted on television, whose sexuality was either a menace or a joke. I also wanted to prove that true love comes from self-love. Whether stripped of its clichéd connotations or accepted wholeheartedly in its magnanimous spirit. And that I had found the love and sealed it at the altar with a lifetime's vows was a crystallization of the lesson for all versions of me on the planet who possibly feel shamed for not 'fitting in' – either in a dress or an 'ideal of beauty.'
---
Suggested read: A letter from a daughter to her drunk dad
---
All I want to say is that you do not have to have a narrow waist to be beautiful – much less have one to 'fit' into society's narrow interpretations of 'beautiful.' Your body is beautiful when you choose it, accept it, and love it – as it is. Just like I did – all the while, up until the months building to my wedding, during, and after. And I am happy – as is my newlywed husband!
P.S. Being fat does not discount being unhealthy, and similarly, skinny doesn't guarantee fitness. But that's a discussion for another time. On a self-promotional note, I am fat and fit, yay – and as my hubby avers, fabulous too! Love yourself, ladies! Muuaah.
Featured image source: Pixabay, under Creative Commons License
Summary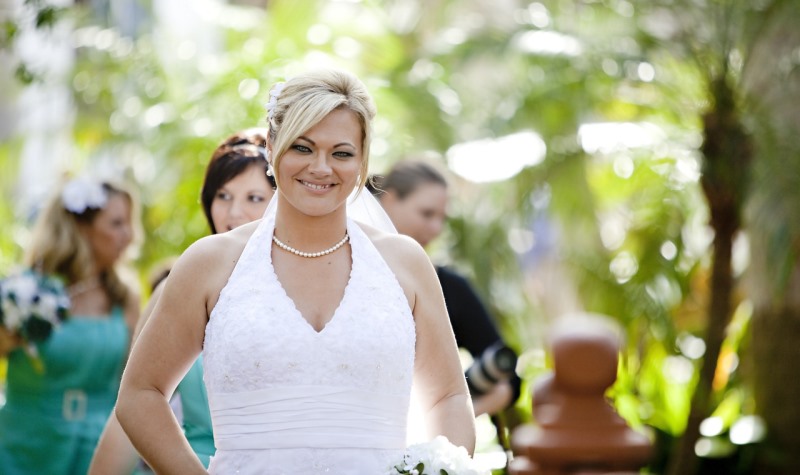 Article Name
I Won't Go On A Wedding Diet; I Am A Fat, Fit, And Fabulous Bride
Author
Description
It was my CHOICE to skip the wedding diet. And I am proud of it.