So you are dating that gym rat? Or the uber-fit yoga babe? Chances are that you know how it feels to meet him out for a run and see him sprinting past you or get in on one of the gym sessions and feel like a misfit, be called out for your not-so-modest binging on fries and cheese burgers, and even feel a tad bit like a loser when your uber-fit better half runs varsity track, cross country, and trains for the TNC. For that yoga babe who you thought scored a ten on the hotness scale – ditto! She makes your limbs feel like iron rods!
Well, the reality of dating a fitness freak – someone who eats, drinks, and breathes fitness! When you are dating a fitness freak, you realize that you are brought into the thick of training your body to be fit too – much like a devout follower of the religion that your partner has sworn himself to – FITNESSSS!
---
Suggested read: Dating an extroverted introvert? Here's what you need to know
---
And the relationship isn't so much about knowing the insides of a bag of potato chips than about turning yourself inside-out in the insides of a gym! Pumping iron to make your iron limbs 'perfect' and sweating it out with a regular workout so you can make others break into a 'different' kind of sweat altogether with your shape – are all the perks of dating a fitness freak. Of course, there's the downside of seeing him check out his flexed biceps beside every mirror, hogging the mirror to check his butt (but THAT you might not mind), and of course, the fatal farewell to delicious, sinful, and decadent food! So how does this whole dating a fitness freak deal pan out? Here's the truth:
1. He will be the physical alarm you cannot snooze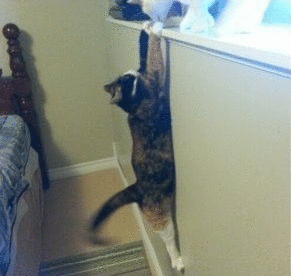 When you are dating a fitness freak, you can bid goodbye to those happy mornings when you could hug your pillow until about 8 and go to bed a couple of hours past midnight. With your new 'fit' partner around, going to bed after 11 will be a rarity and not waking up with the sun, a crime. Yep, get used to it and sing along – 'early to bed, early to rise, makes a man healthy, wealthy and wise' – and no, he isn't listening to your lame excuse of being a 'woman.'
2. You will have to bear the addiction to mirrors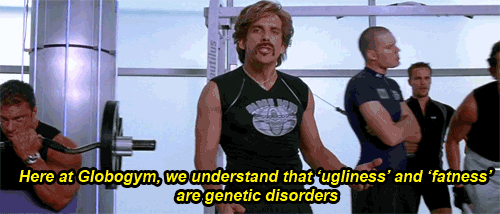 Once you bring your nose out of the plate of French fries and observe, you will see that fitness freaks love checking themselves out – which is why they love the gym – wall to wall mirrors, floor to ceiling mirrors, mirrors, mirrors, everywhere! So the next time he looks ever-so-lovingly into your eyes, remember that he is just seeing if his post-workout glow is still on his cheeks! 😛
3. It will be oatmeal and muesli for breakfast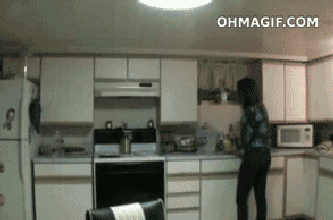 If you didn't know fab figures and bad*ss bods came from 90% strict food habits and 10% workout – duh uh – what are you doing dating a fitness freak, anyway! Not only is he going to give you oatmeal and muesli for the rest of your life whilst you bid adieu to the happy honey/maple syrup-topped pancake breakfasts, he will throw out the munchies, make you down protein shakes, and other equally yucky healthy concoction,s and perhaps, give you some egg whites, brown bread sandwiches, salads, soup and crackers for meals! But if you want to see the silver lining – you will get into shape!
4. You might suffer from a serious complex and that can either be GOOD or really BAD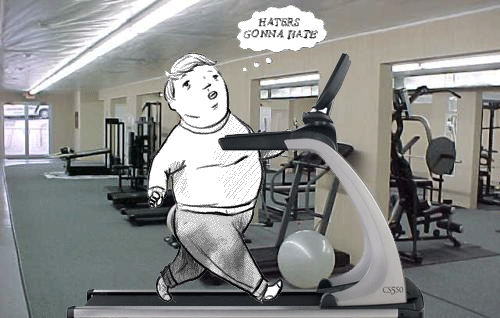 Now if getting yourself to wake up to a snooze-free alarm and abstaining from eating anything that tastes remotely edible weren't enough, you might also be (for quite a while) roaming about with Mr. pert butt or Ms. curvy bod – and THAT when you have tyres oozing out of you. Wouldn't help your self-esteem, really! And while they will be grabbing eyeballs everywhere you go, you'd either be crazed into eating yourself into more flab or making a resolution to get fit n fab!
5. Your conversations will mostly be about fitness and nutrition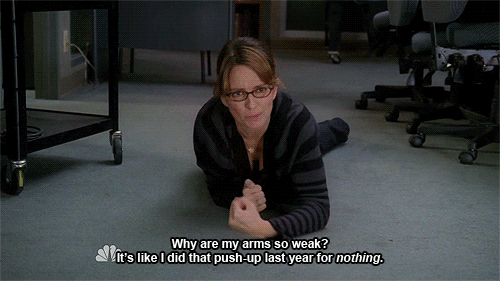 Image source: NBC
Fitness folks aren't really going to talk to you about Dickensian conceits or the Raphaelite paintings. They can talk nonstop about anything fitness-related but you enter an obscure zone that the fitness sun doesn't illuminate, and you will draw a blank. So while this is great coz you can get professional fitness counsel for free and also have a boyfriend popular with peeps coz he's oh-so-great at the toning-pecs and slimming-thighs advice, you may tire of the same spiel over and over again. Plus, who wants to hear 'no honey, that's not good for your heart' each time you reach out for the pot roast on the sly!
---
Suggested read: 12 dating red flags you should be aware of
---
6. They will whip you into shape, like it or not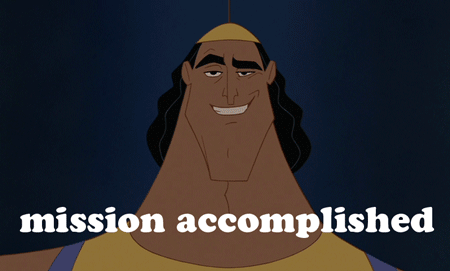 'Drop down and give me twenty more,' 'suck in that tummy,' and 'raise those knees higher, higher,' are things that you will hear nonstop. The words 'harder' and 'faster' will earn their place outside the bedroom and they may even take the 'pleasure' out of their usage in the bedroom! Coz this fitness freak will do anything to get you into shape!
7. A lot of date nights will be about working out together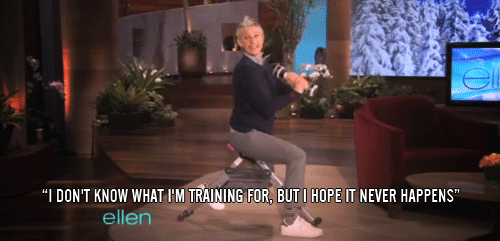 Now date nights won't be so much about delicious wine-n-dine experiences as about thundering on the treadmill! After all, a couple who works out together stays together, no? Although we don't know whether you'd want to stay or stray! 😛
8. All vacations WILL involve frequenting the hotel gym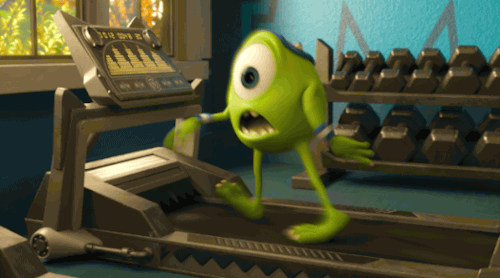 A vacation isn't going to be a break to their strict regimen. They have earned their bods through hard work and they will keep the momentum going even when out on trips. You will just have to keep pace. So whilst he digs out places with a great gym, you will have to be up and on your toes too – maybe even go for a swim later – for that extra muscle-love!
9. They will need SPACE, albeit of a different kind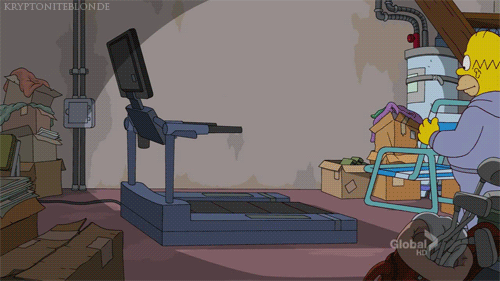 Their gear, equipment, bikes, different kinds of clothing, shoes – everything will need a LOT of space. A LOT more than a LOT! Coz with a fitness freak there's no such thing as too many pairs of sneakers!
---
Suggested read: Dating flawed women is the BEST choice ever
---
10. You will be hard-pressed to belong (at the minimum)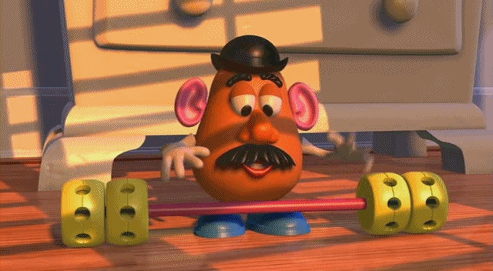 You'd always be expected to at least be at a relative level of fitness, if not the same – as that's the bare minimum of criterion! Up for that?
You think you are ready for the run? (And I DO mean it in both ways!) 😉 😛
Summary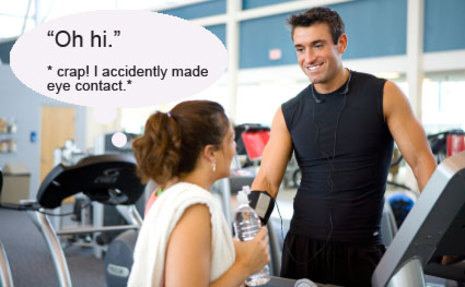 Article Name
10 Truths About Dating A Fitness Freak
Author
Description
Dating the Mr. Hot Bod or Ms. Curvy Diva might not be as exciting as it seems. Here's what happens when you date a fitness freak.