If there is one place on earth where we really get to see what our beloved Bollywood celebrities are like, it is on Karan's couch. Yes- Karan Johar's lush couch which seats Bollywood's best whilst Karan shoots wildly entertaining ahem..controversial questions at'em! What- there's coffee to down 'em!
Not only does Koffee With Karan manage to bring out the sassiest quips, the ouch burns and the crazy LOLs from our beloved Bollywood celebrities but also has us glued to our seats without batting an eyelid lest we miss an epic expression that comes along with the package! Don't believe me?
---
Suggested read: Top 10 90s Bollywood songs that ruined romance forever!
---
Check out our top 15 picks for the most entertaining moments (I have to tell you- that was tougher than Sisyphus' destiny) from Koffee With Karan (2004-2014):
1. When Shahrukh proved nobody- nobody messes with him…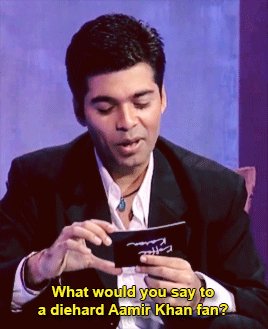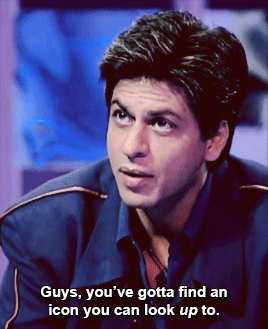 Image source: Tumblr
Oh Aamir…aloe?
2. When Sonam was just being Sonam…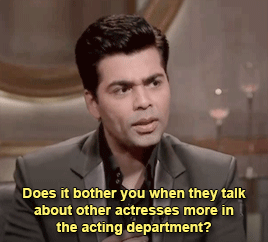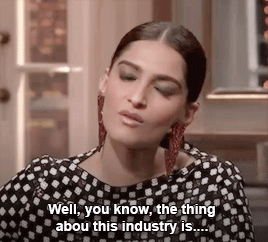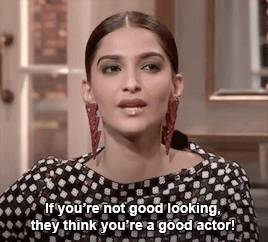 Image source: Tumblr
Everybody, put your Sonam-re(de)flect glasses on!
3. And yet again, when she was being a version we LIKE… err…LOVE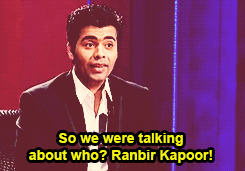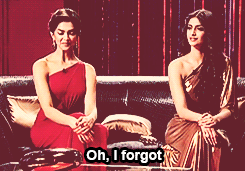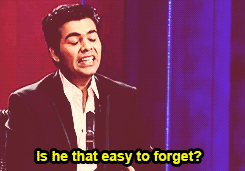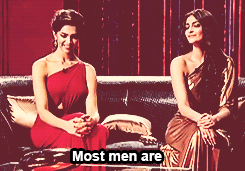 Image source: Tumblr
Universal truth bomb- you go girl! 😉
4. When Deepika got back publicly for a personal slight…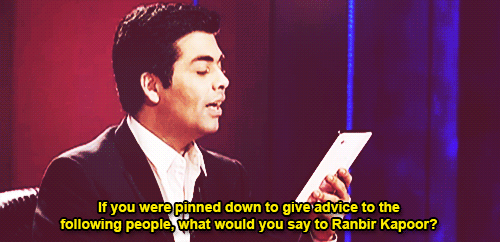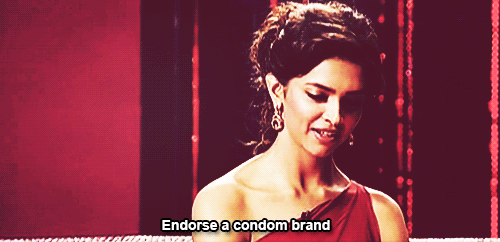 Image source: Tumblr
But only her current bae took that one seriously! 😉
5. When John was probably still reeling from Dostana…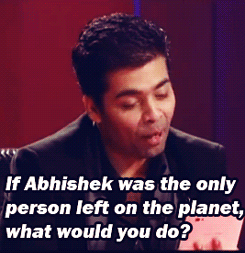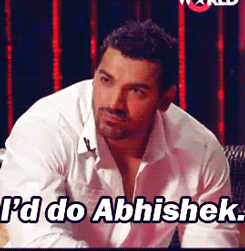 Image source: Tumblr
Haha- we super-likeeeee!
6. When the baap of all lies happened… right here…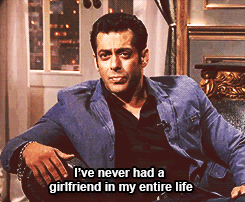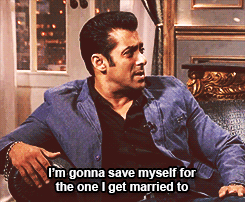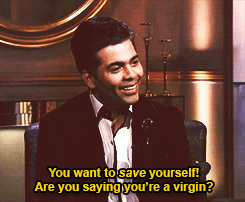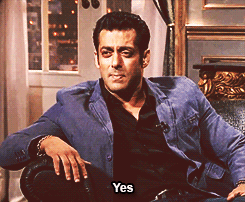 Image source: Tumblr
No Salman, not even your diehard fans believe that…
7. And it was made up for with some hilarious honesty in the same episode…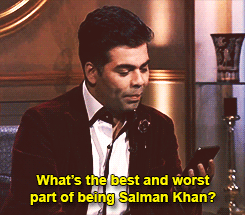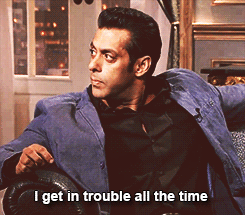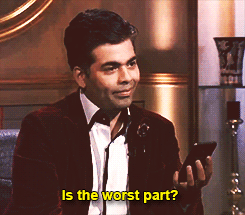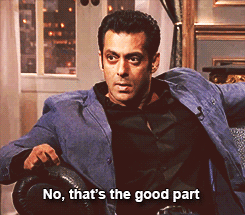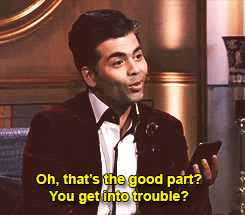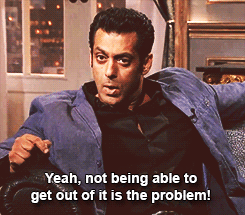 Image source: Tumblr
8. When the catfights were verbatim… and Kareena was a compulsory participant…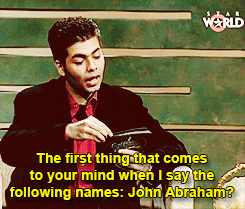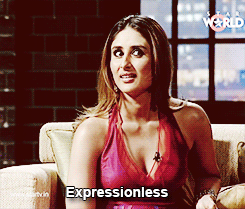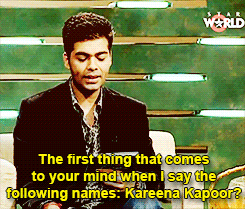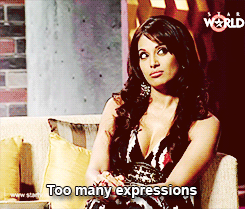 Image source: Tumblr
Kareena -0 Bipasha – 1
9. And it continued…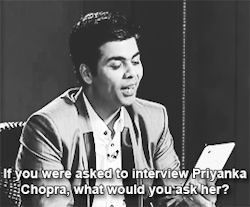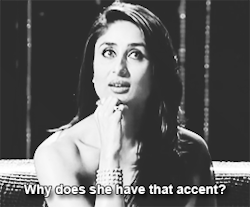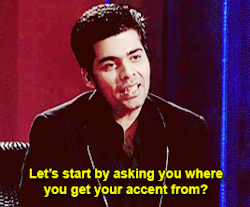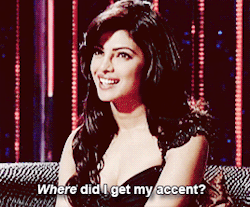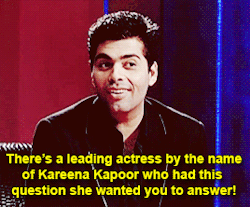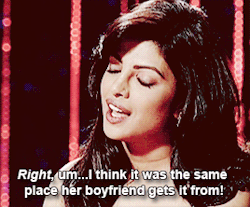 Image source: Tumblr
Kareena (still) – 0 Priyanka – a 100?!
Oh Kareena!
10. And when Anurag Kashyap had some advice for Kareena too…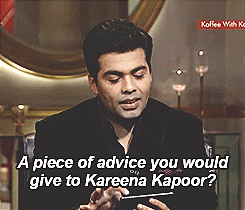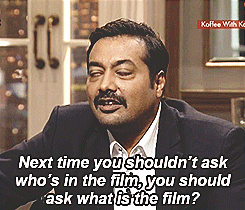 Image source: Tumblr
Seems like Kareena needs to bite her tongue..
11. When Emraan won our hearts with a better use of his mouth…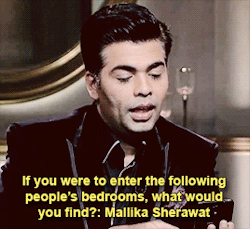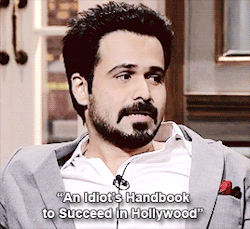 Image source: Tumblr
A kiss for that, eh? 😉
12. When Big B proved that 'dads are gonna be dads…'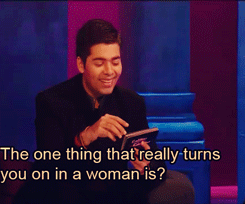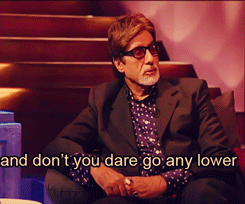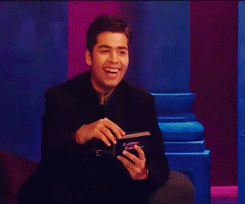 Image source: Tumblr
Karan teach me how do you not fall off that chair laughing, please?
13. When Akshay Kumar proved he could take all three Khans solo…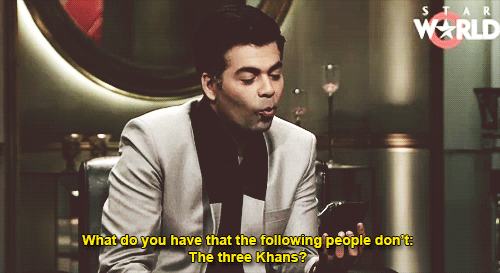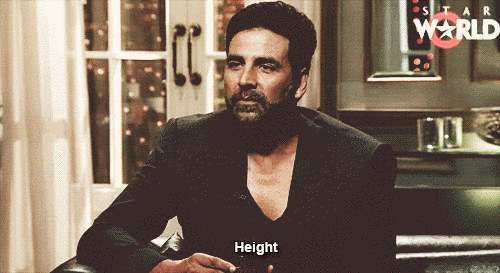 Image source: Tumblr
FACT!
14. And when someone decided to give it back to Karan himself…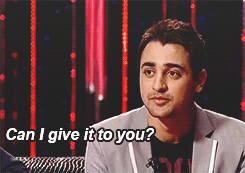 Image source: Tumblr
Good one, Imran – GTPM was a disaster as was EMAET!
15. And yet again- this time by his besties…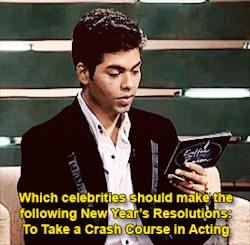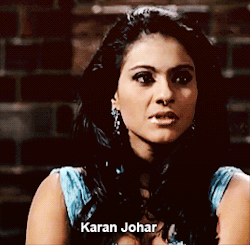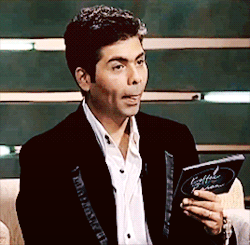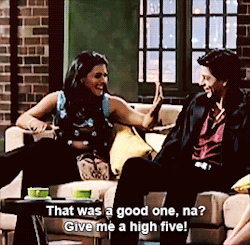 Image source: Tumblr
OUCH!
But Karan, why should Karan have all the fun, eh? 😉
Come back already, KWK!
Karan, are you listening??
Featured image source: businessofcinema
Summary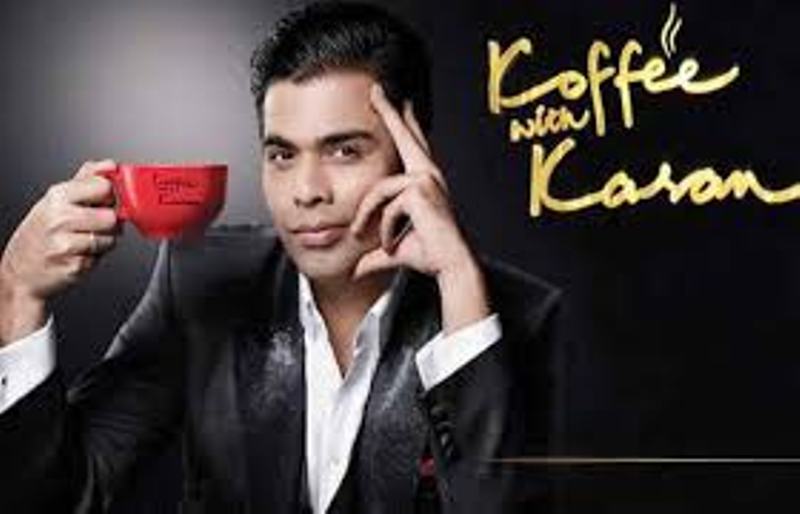 Article Name
15 Memorable Koffee With Karan Moments That Will Make Waiting For The Next Season Hard AF
Author
Description
Come back, Koffee With Karan - YOU! Come Back!