Dubsmash, initially released in November 2014, became the talk of B-Town in 2015! Soon it spread like wildfire and everybody jumped onto the Dubsmash bandwagon! Since the curtains on 2015 are nearing a close, we, at NLT, have decided to crown the best Dubsmashes by celebrities this year. Happy watching!
1. Salman Khan and Sonakshi Sinha – Tribute to the Shotgun!
Though this got all the hype that it deserved (am I being ironical!) because it was Sallu bhai's debut on Dubsmash, I love the Rakhee bit that Sonakshi does in between. That girl's come a long way… from her Johnny Bravo dubsmash, I mean! 😉
2. Ranveer Singh and Deepika Padukone – You are my best friend!
This is all in all cute! A BFF dubsmash? I am putting that on my list of relationship goals right away!
3. Alia Bhatt – Beta sweater pehno!
Can you imagine this was her first dubsmash?! Plus, she did it without a hint of makeup, making her look even more adorable!
4. The 'Karan Arjun' Double dubsmash!
When Raj became Prem and Prem became Raj… No, this is not some soul-swap Bollywood script. It is the internet breaking, heart-warming double dubsmash where Shahrukh and Salman dedicated their dubsmashes to each other. This app deserves the next Nobel for peace for sorting this rivalry out. Period.
5. Waheeda Rehman and Helen doing the PRDP dance!
When we are talking PRDP, we cannot miss out this 'golden' video, golden in more ways than one! Rosie and Monica, oh! my darlings, you've got better moves than Jagger! :*
---
Suggested read: 10 worst Bollywood songs of 2015 that made our ears bleed!
---
6. YoYo doing the Po Po
Didn't we all love the Chinese Popo song when it released the year before last? Well, this dubsmash (not 'horny' for a change) is 'honnier' than Honey himself!
7. Arjun Kapoor's tribute to Ranveer Singh
Are they the real Ka'Ran' and Arjun of Bollywood or what? From the Koffee with Karan episode to the AIB roast and last but not the least, Dubsmash, these bros before hoes 😉 have shown some real bromance! And we are lovin'it! 😉
8. You do not talk about Fight Club! Sonakshi Sinha
Real Sona can 'Snatch' all that Brad brags of! 😉
9. Virat Kohli – Baburao ka ishtyle!
Why should Bollywood have all the fun? Speaking of Cricket stars, the best dubsmash award goes to none other than the Captain (in the making 😉 ). I thought Baburao Ganpatrao Apte couldn't have been funnier. Well, I was mistaken!
10. Anushka Sharma – I want to thank you!
While I was mistaken, Virat's already been taken by the next dubsmasher, Anushka Sharma! *Drum rolls please!* Once she crossed the 5 million mark on Twitter she created this grateful, to say the least, dubsmash for her followers and fans. The pleasure is ours!
Now for the part that I love the most! This is the part where I ask you to share something with us in the comments below. Hmmm… Bingo!  Your dubsmashes!! Send in all that you have created in the app: from the funny to the adorbs… Don't you think that will be a brilliant #Throwback? ☺
Summary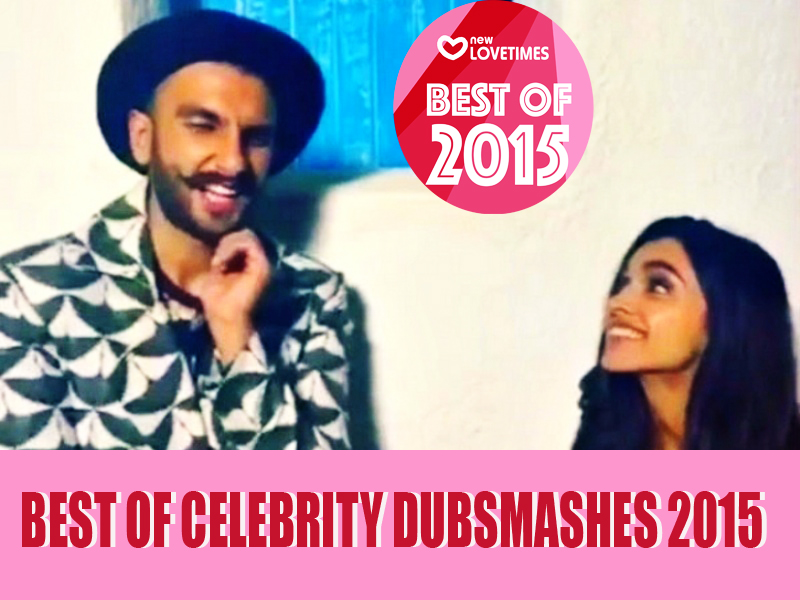 Article Name
#BestOf2015 Top 10 Celebrity Dubsmashes Of 2015
Author
Description
Coz some things are just too GOOD to not make the NLT #BestOf2015 list... dubsmashes kinda tops the list...