If you are expecting your mom to tell you what she wants or to at least drop a hint or two, then I am sure 14th May will come and go, and you will still be desperately looking for clues! And if your mom is someone who when asked what she wants, tells you "I have you, I need nothing", you NEED to get her a gift because isn't she the sweetest! So here we are again at your rescue with a list of gifts for Mother's Day. These picks will help you surprise the woman who has always had your back!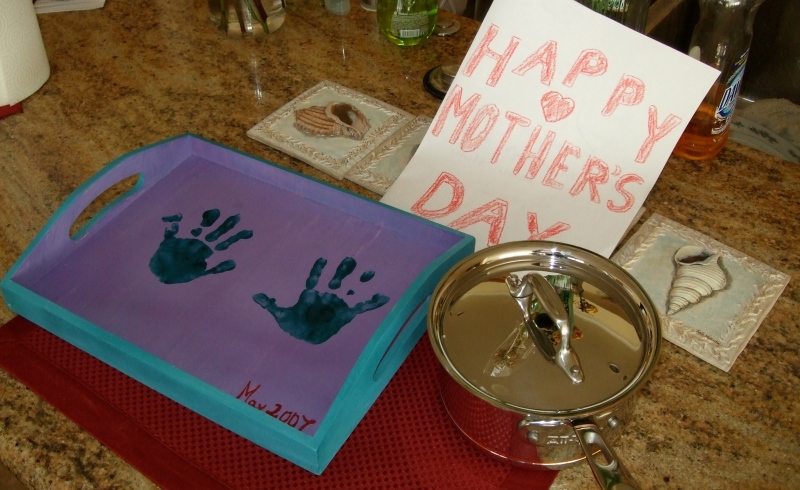 Image source: Google, copyright-free image, under Creative Commons License 
In this list, we have gifts for all kinds of mothers; yes, they are a diverse group and most people don't realize this and get a gift that will never be used! So we have in here gifts for mums who like to read, mums who like to cook, mums who like dressing up, mums who like adventures and mums who are badass feminists, and yes they are overlapping categories!
---
Suggested read: Have You Thanked Your Mom For These Things Yet?
---
16 Awesome Gifts For Mother's Day
1. Mother I love you
"Dan clung to her in speechless gratitude, feeling the blessedness of mother love, — that divine gift which comforts, purifies, and strengthens all who seek it."

―Louisa May Alcott
Your mum was the first person to tell you that you are special and that you are capable of doing what you want to do. She was the first one to empower you when she said, "You are as capable as anyone else, and being a girl is no reason for not doing anything." Show your gratitude today with a tote that says "I love you, Mom" from Clare V's.
Also, your mum will be pleased to know that Clare V's will donate 100 per cent of its net profits to the organization, Every Mother Counts. Every Mother Counts is working to make childbirth safer for mothers all over the world.
2. Flats
For the mom who is always up and about, a pair of beautiful flats could be a great gift idea. Make sure the shoes are stylish and does complete justice to your Mum's impressive personality.
3. Meringues
Did you inherit your sweet tooth from your Mommy? If yes, then this Mother's Day get her some amazingly light meringues that she can indulge in and remember you.
4. "Nevertheless, she persisted"
Was your mum one of those who was heart-broken after the election results were announced on the 8th of November, last year? Bit by bit she picked up the pieces of her shattered heart and her hopes and she persisted. To cherish this spirit of women like your mum, Lingua Franca's cashmere sweater says it out loud, "Nevertheless, she persisted."
Those of you who will be placing your order via email, the good news is, 50 per cent of the money will be sent to a charity of your choice.
5. Attaché
Get her a cool attaché that she can carry to work. You can personalize it by getting something monogrammed on it.  Maybe, "You go girl!" to keep her spirits high even when she bogged down by deadlines and Monday morning blues.
6. For the new mommies
If your mommy is about to become a mommy to someone else, then get her a cool during and after pregnancy outfit. If you are too small but have found your way to this article, them make your dad by this!
Hatch also produces clothes that have nothing to do with maternity. For instance, the have come up with a sweatshirt that features on it an illustration by Iris de Mouy, an art that symbolizes female power! The profits made will be shared with Moms, which is a group that holds educational programs for young about-to-be parents informing them about childbirth and care during and after pregnancy of both the child and the mother.
7. A teaophile's delight
Most badasses love tea (Before you say anything, know that I love tea!). So if your mum is a chaiphile, you need to get her a hand-painted vintage tea set.
8. A gold link
For mothers who love all that glitters, specially if it is gold, a gold link like this one can be the answer to some of her problems.
---
Suggested read: 12 Awesome And Innovative Ideas To Make Your Mother's Day Memorable
---
9. A bangle that spells love
Get your mom a bangle that is custom-made for her. You can get something inscribed on it, some words of love and appreciation.
10. For the makeup loving mom
In this category, I am including all the gifts that you can get your mommy. Depending on how fat your wallet is right now, get your mom one or all of these goodies.
A cosmetic brush set that will not only serve a purpose but will also add to the beauty of her makeup collection coz these are usually really pretty and can be displayed on the dressing table.
A two-in-one sugar scrub pots for her soft lips to look rad all day. You can also get her a red lippie that spells BOLD and lets her be the firecracker that she is!
An eyeshadow collection that boasts of as many as 50 shades! If your mum's a makeup maven, this gift will brighten up her day.
A nail care set which comes with almond-based lotion, cream, a cuticle oil, a filler and a nail buffer. The hands that have toiled for your and the family's sake, need some loving, don't you think?
A cosmetic bag that is decorated with delightful illustrations is the perfect gift for the quirky mom.
11. Bespectacled
Your mom's shade collection needs an upgrade? Well get her a pair of embellished, bold and bright tinted lenses and see how she sports them to perfection with her cool attitude!
12. For the lover of baths
Who does not love a warm bath at the end of tiring day, right? And mums, of all people, have really long, tiring days! This Mother's Day get your Mommy a luxurious bath tea. This one combines fragrances of sweet lavender and refreshing peppermint, blended to create not a bath tea but an experience.
13. Something to read in the bathtub
Once she is in the tub, she can flip through pages of feminist theory and recharge her mind while stimulating her body. If she hasn't already read the amazingly thought-provoking book, "We Should All Be Feminists", by Chimamanda Ngozi Adichie, get it for her immediately, Mother's Day or any other day.
14. Bag of love
Love is spelt C-O-C-O-A, right? If your mum believes in this, then get her a bag filled with decadent sweeties wrapped in colorful and sparkly purses.
15. A personalized "I love you" book
"Mama took me in her arms and held me tight. Her embrace was hot and she smelled like sweat, dust, and grease, but I wanted her. I wanted to crawl inside her mind to find that place that let her smile and sing through the worst dust storms. If I had to be crazy, I wanted my mama's kind of crazy, because she was never afraid."

―Sarah Zettel, Dust Girl
This is one of my favorite on this list of gifts for Mother's Day, because in this you get to write your heart out. Write the things you have always wanted to tell your mum, but were too busy, too embarrassed, too full of yourself and your problems to say it to her. I promise you, this will be something the two of you will cherish for years to come.
---
Suggested read: The Fascinating Story Of How We Came To Celebrate Mother's Day
---
16. A cuppa love
"Because even if the whole world was throwing rocks at you, if you had your mother at your back, you'd be okay. Some deep-rooted part of you would know you were loved. That you deserved to be loved."

―Jojo Moyes, One Plus One
This Mother's Day, get your mommy an art she will heart. Get her a cup that reminds her to: "Be The Awesome Woman You Are" or "You Are A Boss", because for so many years, she has been a major source of positivity and inspiration for you and continues to be. It is time to reverse the roles!
Mother's Day this year is on the 14th of May, this year. How are you planning to celebrate it? Are you going the Jarvis way and writing your Mother a letter, pinning down everything that you love about her (now, that must be quite a list!), or are you gifting her something from this list, something that she has been wanting for quite some time? How about spending the whole day with your mommy and doing all the things (almost!) that you both have been planning to do for quite a while? Remember, time slips through our fingers before we know.
Here's wishing all the mothers, the nurturers, the ones who love selflessly, a very Happy Mother's Day from everyone at New Love Times. We love you and are proud of you!
Featured image source: Google, copyright-free image, under Creative Commons License 
Summary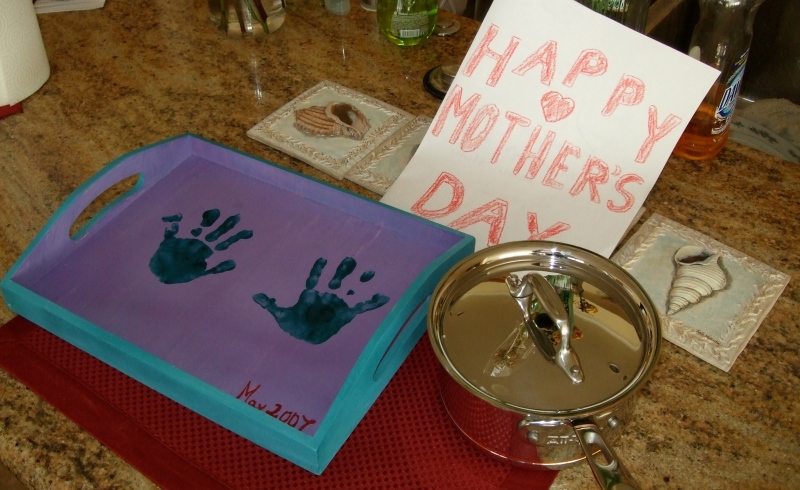 Article Name
16 Unique Gifts For Mother's Day You Need To Catch Hold Of Right Now
Author
Description
If when asked what she wants, your ma tells you "I have you, I need nothing", you NEED to get her these gifts for Mother's Day, coz she's the sweetest!