Mothers need much more than a day to celebrate all their awesomeness. They deserve our salute through the year, and they need to be looked up to every hour so that we can express our love for them. What's more is that even a red-lettered day such as Mother's Day can be spent in an awesome way with a little innovation. Why not think beyond the typical meal in a fancy restaurant and the simple gift choices? Make sure you think differently and you implement your plans in a way that the day remains etched in your mother's mind forever.
Here are some amazing ideas for Mother's Day:
---
Suggested read: The fascinating story of how we came to celebrate Mother's Day
---
1. Take a road trip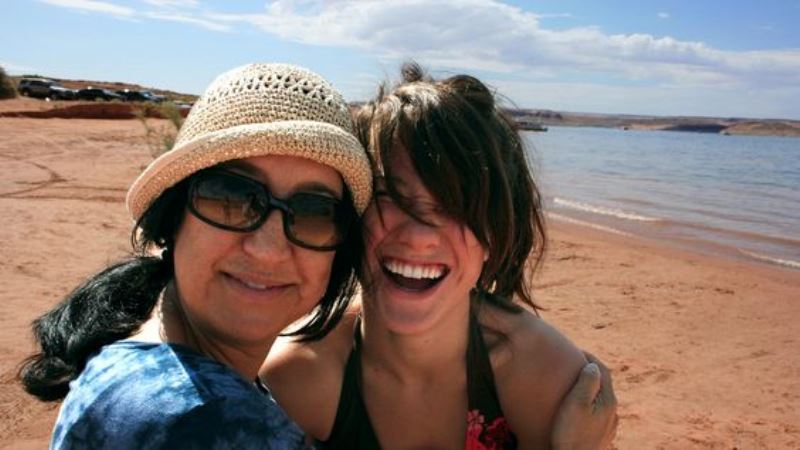 Image source: Pinterest
A road trip might not be a top idea when it comes to planning ideas for Mother's Day, but trust us; this is one heck of an idea that is waiting to be explored. Even if you think your mother is too shy to openly get excited about the trip, get a friend of hers on board. The trip should ideally be a short one, and you must not exhaust your mother for the sake of fun. You need to understand that the road trip you plan must be to a location somewhere near your place, perhaps a day trip.
2. Plan a hamper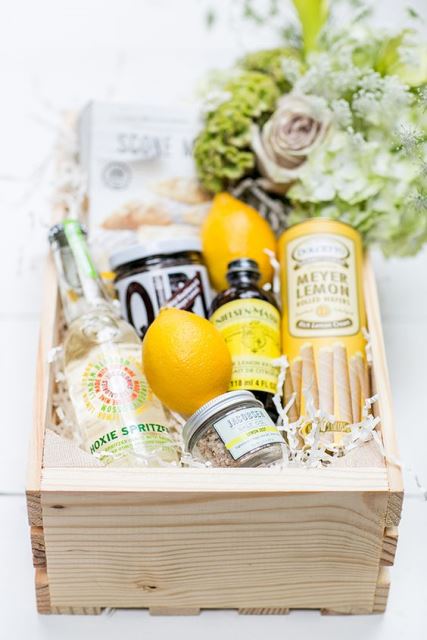 Image source: Pinterest
A hamper says it like nothing else. Forget the typical beauty products and clothes when thinking of gifts and ideas for Mother's Day. You need to bring together tidbits that appeal to your mother's unique personality. From her favorite DVD to a hair accessory she will love, there are lots of choices for you to pick from. Get a customized hamper with a cushion, mug, and similar decor items that spell out a message to your mother. Depending on your tastes and budget, there is a whole lot to pick from.
3. Spa together
Going for a spa outing with your mother can be one of the best ideas for Mother's Day. There are a whole lot of spa options that can be looked into. Take a girls' day out by going shopping before letting her relax with a calming massage. From fish foot massage to chocolate wrap for the body, there are umpteen options that can be chosen to make your mother feel pampered and relaxed. What is more is that you can spend some quality time together while spa-ing together.
4. Go for a horse ride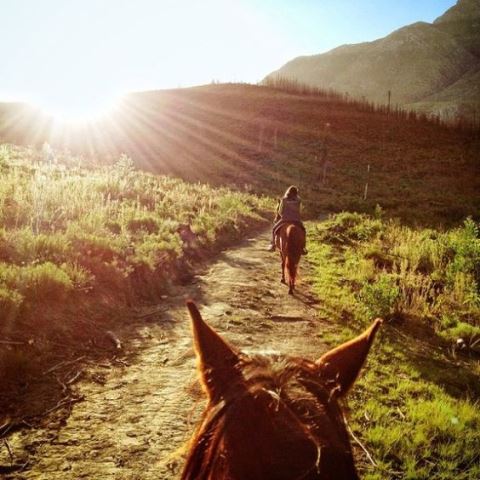 Image source: Pinterest
A very frisky idea, but trust us; with the right assistant and riding club, you will be completely safe. Make sure you get all the gear in place and enjoy this exciting option with your mum. Sure, it takes some gumption to try something new, but then, unless you try to break out of the typical mold, you will never be able to implement innovate ideas!
5. Drive-in movie
A drive-in-movie date is not just for the snugly couple. Check out the amphitheaters near your area that has a drive-in option. Go ahead, take a couple of tickets, and buy a bucket of snacks to last through the movie. This is an exciting option that can make you have some frilly fun with mummy. She will be able to take a break from the daily grind and you can see her feeling happy as well as relaxed.
6. Go antiquing
Image source: Pinterest
Antiques always bring women closer together, and if your mother is one of them, then she'll love this. Take your mother out on an antiquing jaunt. You can always find a number of stores that stock superb wares for making your day bright. The best thing about going antiquing is all the fun involved in the bargaining rounds. You can even choose to scout the town for the best decor pieces that have antique lacing at a price you never imagined!
7. Go clubbing together
Clubbing is the new partying! Why not take your mum out clubbing and down some awesome mocktails? You could actually have an awesome round of conversation at the club without interference from people who come and go. This is a far better idea than a typical restaurant meal while also being perfect for downing some special club drinks.
8. Go karting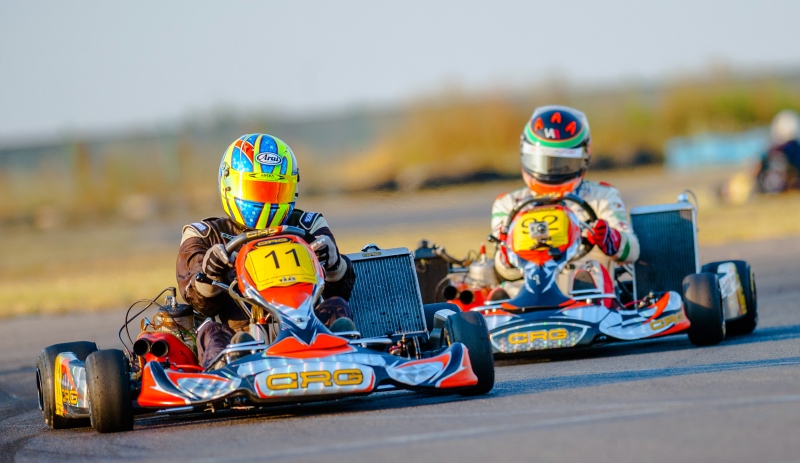 Image source: Shutterstock
This is a very offbeat idea and comes with a modern twist and some might think that this is too daring. However, just like horse riding, with the right instructor and the right place, you can actually have a great day as you go-kart with your mother! Check out the timings and the best ride packages at your nearest hub, and plan a trip. You can simply go ahead with the one that suits you best; mum will be puzzled but then again, she sure will love it!
9. Take a guided city tour
You might have lived in your city all your life but there is a certain inherent charm in exploring your city with a guide in tow. There are awesome joints or hubs that you might have missed out on all your life due to lack of awareness. You need to take such a tour so that you can explore these hubs and tag your mom along. You could have a fresh conversation and feel refreshed at the end of the day.
10. Paintballing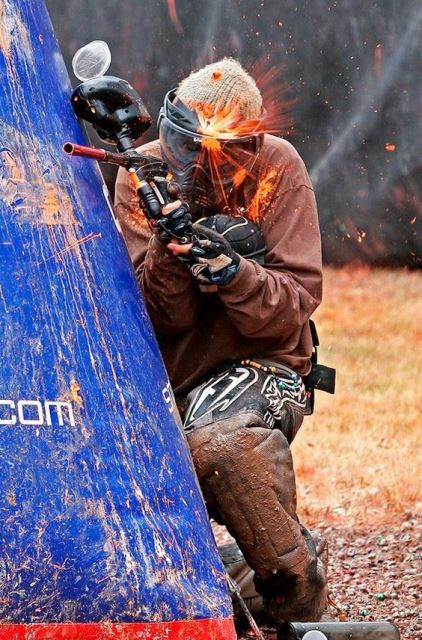 Image source: Pinterest
An awesome activity that will help you and your mother release some stress from the drudgery. Be sure to take note of the precautions that are needed from your nearest park that offers this activity.
11. Take a ropeway tour
A ropeway date with mum – this could be a great way to spend some quality time with her. This is also a superb way to take a ride along your city's skyline sans all the traffic and blaring horns. An innovative idea that is best implemented to be felt!
---
Suggested read: 10 reasons why women raised by single mothers are warrior princesses
---
12. Take a hot air balloon ride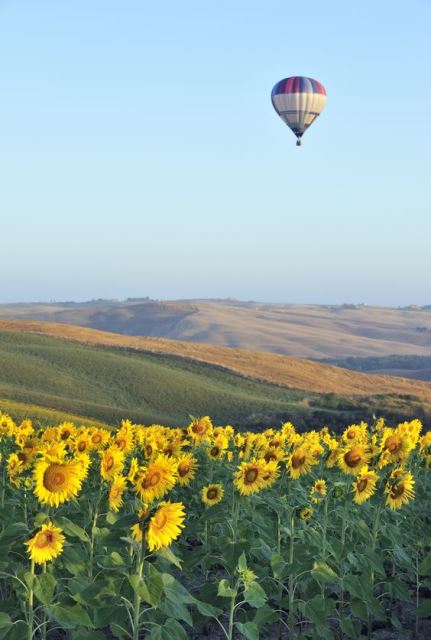 Image source: Pinterest
A superb pick for Mother's Day, this again lets you gals let your hair down and throw caution to the wind! Enjoy the day with your favorite person in the world.
With such awesome ideas for spending a day with your mother, you can only get started now! Why miss the fun when all you need is some creativity and your mum to tag along?
Featured image source: Pinterest
Summary
Article Name
12 Amazing Ideas For Mother's Day To Make It Memorable
Author
Description
With these ideas for Mother's Day, you're sure to make some grand memories!