We know historical movies aren't every one's cup of tea. But if girls were asked the one reason they do remain glued, it'd be because of the hotties that they bring alive as kings, statesmen, pirates and more! There's a larger-than-life grandeur to these historical heartthrobs and the fact that the actors chosen to play them make us believe they were 'meant for it' makes our hearts flutter all the more.
So, today- it's rewind time because we are swooning over the historical heartthrobs that some timeless historical movies gifted us, so we could feast our eyes and more, over and over:
1. James McAvoy as Valentin Bulgakov in The Last Station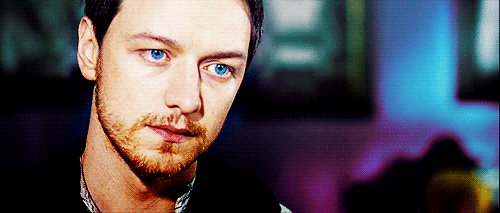 Image source: Tumblr
Valentin Bulgakov was the last secretary and biographer of Leo Tolstoy and the movie covers the last ten months of Leo Tolstoy's life. The blue eyed James steals our heart with this earnest performance!
2. Brad Pitt as Jesse James in The Assassination of Jesse James by the Coward Robert Ford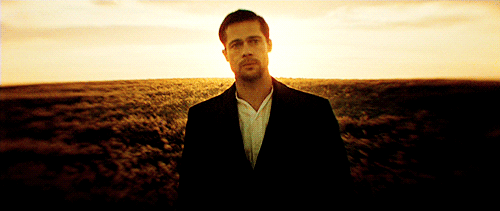 Image source: wifflegif
Brad Pitt playing the bad guy, that's our bad boy fantasy gone right. Pitt plays the 1882's American outlaw, robber and murderer, Jesse James. With the guns, the beard and some deep accept, Brad shoots right at our heart and gets'em all! 😉
---
Suggested read: Top 10 male charmers from popular TV shows
---
3. Orlando Bloom as Paris in Troy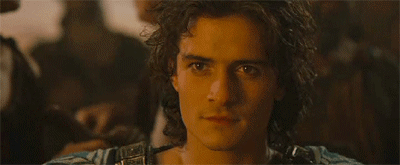 Image source: Tumblr
The curly mess of hair, those piercing eyes and that warrior look, heck even the Helen of Troy fell for this version of Orlando!
4. Leonardo DiCaprio as King Louis XIV (and Philippe) in The Man in the Iron Mask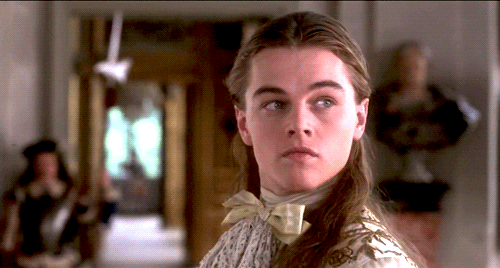 Image source: Tumblr
Oh what's better than Leonardo Dicaprio- that's right, two of them! Leo plays a young French King Louis XIV in this epic movie about the king and his imprisoned brother. The innocent young face might mislead your heart, careful! 😉
5. Colin Firth as Mr. Darcy in Pride and Prejudice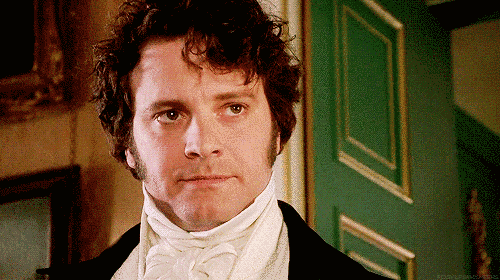 Image source: Tumblr
We know that Colin's British accent is enough to get you craving for him but his portrayal as the aloof Mr. Darcy will leave you desperate!
6. Leonardo DiCaprio as Amsterdam Vallon in Gangs of New York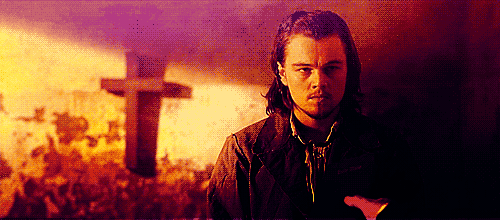 Image source: whatculture
Leo- a gangster no less! The unkempt hair and the scraggly beard on Leo will set your heart racing as he avenges his father's death in this movie.
7. Orlando Bloom as the Duke of Buckingham in The Three Musketeers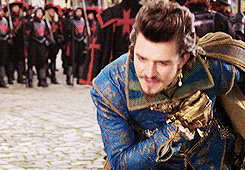 Image source: Tumblr
You will want to run you hands through Orlando's thick hair as he struts around, totally rocking the dangly earring. He is not what you expect, but what you need in this movie!
8. Brad Pitt as Don "Wardaddy "Collier  in Fury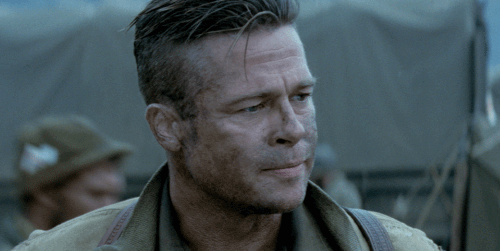 Image source: Tumblr
Badass soldier shouting out orders at the war front is Brad in a nutshell. The handsome crew cut, the striking scars, you will have a serious crush on the man.
9. James McAvoy as Frederick Aiken  in The Conspirator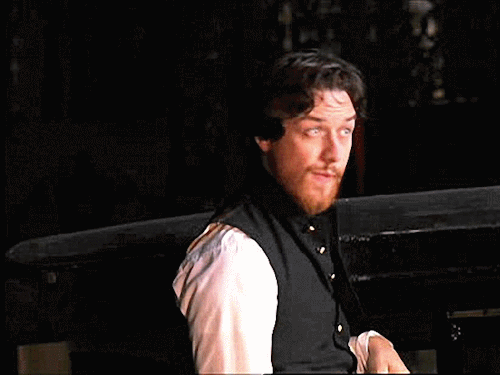 Image source: Tumblr
Frederick is a young war hero who defends the only female conspirator in the assassination of Abraham Lincoln and you really want to root for James in this avatar.
10. Colin Firth as King George VI in The King's Speech

Image source: Tumblr
If public speaking is your No. 1 fear, watch this as you root for the handsome Colin to get over his fear and address the nation!
11. Michael Fassbender as Rochester in  Jane Eyre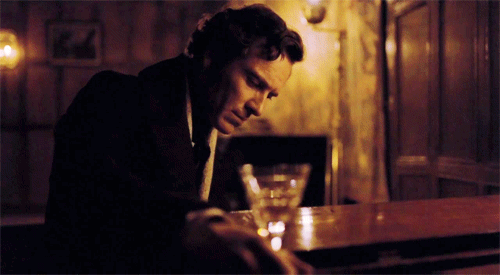 Image source: Giphy
Rochester was a mysterious and brooding character in the Bronte novel and Michael plays him to hot steaming perfection.
12. Orlando Bloom as Balian de Ibelin in Kingdom of Heaven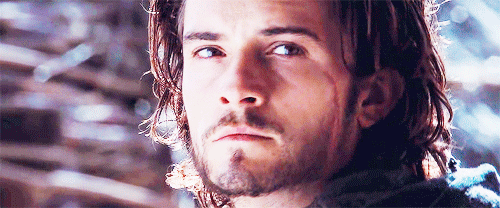 Image source: Tumblr
Those dreamy eyes of Orlando will make you follow him anywhere as he plays a blacksmith who becomes a leader of Jerusalem in the 12th century.
13. Leonardo DiCaprio as Frank Abagnale Jr in Catch Me If You Can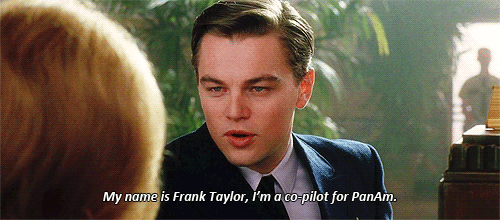 Image source: Tumblr
Sunglasses, 60s retro fashion, young Leo, what else does a girl want? Have fun watching him con in this fabulous movie!
14. Colin Firth as John Jack Worthing in The Importance of Being Earnest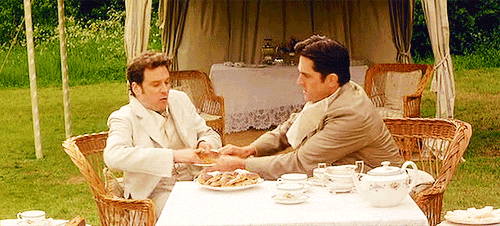 Image source: Tumblr
Finally you catch Colin in a soup as he finds his way out of some messed up situations in this movie, you will love his 'earnestness' in this movie.
15. Brad Pitt as Achilles  in Troy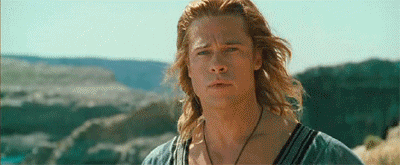 Image source: Tumblr
Rippling muscles and the fighter look, oh you already want him in your arms! Brad Pitt plays the Greek war hero Achilles in this adaption of Homer's Iliad.
16. Brad Pitt as Tristan in Legends of the Fall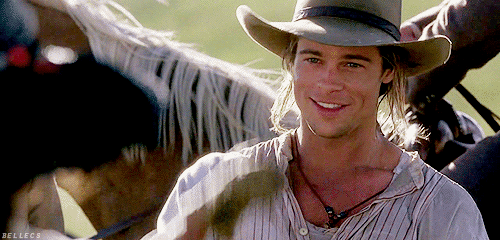 Image source: Tumblr
Turned on by long haired guys? This is the movie for you; Brad Pitt plays a wild character and soldier in this movie set in Montana.
---
Suggested read: The hottest vegan celebrities ever!
---
17. Colin Firth as Stanley Crawford in Magic in the Moonlight
Image source: Tumblr
Colin always gets us drooling when he is in a suit and he makes our hearts flutter in this movie where he plays an illusionist.
Okay, okay- go take the break! 😛
Featured image source: oscarprep
Summary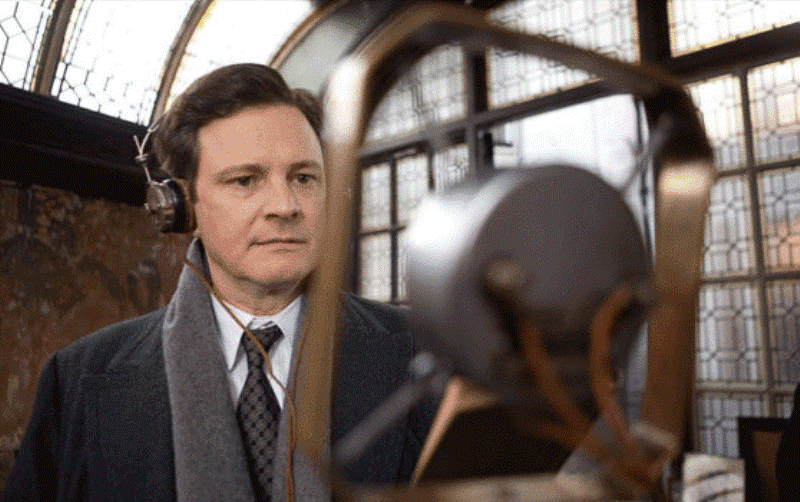 Article Name
17 Historical Heartthrobs We Are Watching These Movies Over And Over For
Author
Description
Because some of these historical heartthrobs make us want to invent a time machine!