What is detox?
Detox or detoxification is the riddance of unwanted and harmful toxins from our body.
Why is it important?
Our bodies are unprotected and so get contaminated by the chemical and biochemical pollutants in our water, food and environment. Since we cannot protect ourselves from ingesting these, it is important that we eject them, which brings us to the home remedies for detox.
---
Suggested read: 10 ways to detox your body naturally
---
Symptoms of toxic buildup
The most common symptoms that suggest your body has a built up of toxins are,
Nagging headaches
Acne
Rashes
Weight fluctuations
Bad breath
Fatigue
Arthritis
Hormonal abnormalities
Body odor
Our body is naturally equipped to get rid of the harmful toxins; however, these home remedies will improve the natural process of detoxification.
The home remedies will help you flush out the harmful chemicals from your liver and your gallbladder. They will increase your energy level, improve your immunity, reduce the allergic reactions, enhance the metabolic rate and fight lethargy. The remedies by flushing out the toxins will ensure better circulation of blood and routine bowel movements. Consequently, your mental clarity will better and so will your ability to concentrate on the work at hand.
Here are the top 8 home remedies that will enhance your body's process of detoxification.
Home remedies for detox
1. Green pick-me-ups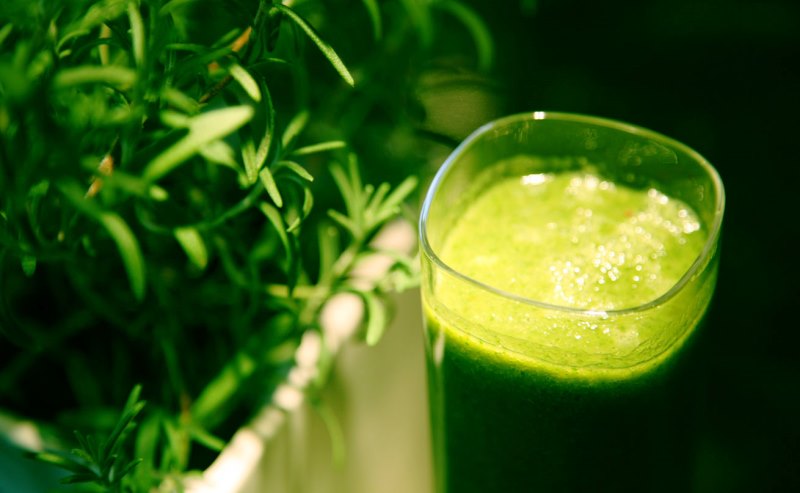 Image source: Google, copyright-free image, under Creative Commons License
This had to be the first remedy on our list.
Green drinks help rinse out toxins really fast. Moreover, they provide the body with vitamins and minerals. The green smoothies are also a rich source of phytonutrients.
You can prepare your green pick-me-ups with a variety of green veggies that contain chlorophyll. Chlorophyll is essential to enhance the process of detox and help swill down the heavy metals from our body faster.
You should start your day with a glass of these smoothies to boost up your energy and your metabolic rate.
To prepare this, take a cup of coarsely chopped kale, a green apple, half a cup of parsley (make sure it is fresh) and a ripe banana. Put everything in a blender. Add two cups of water. Blend well. You may use collard greens instead of kale, if you want.
Drink a cup of this smoothie, once every day. Gradually you can increase it to 3 cups a day.
2. Natural juices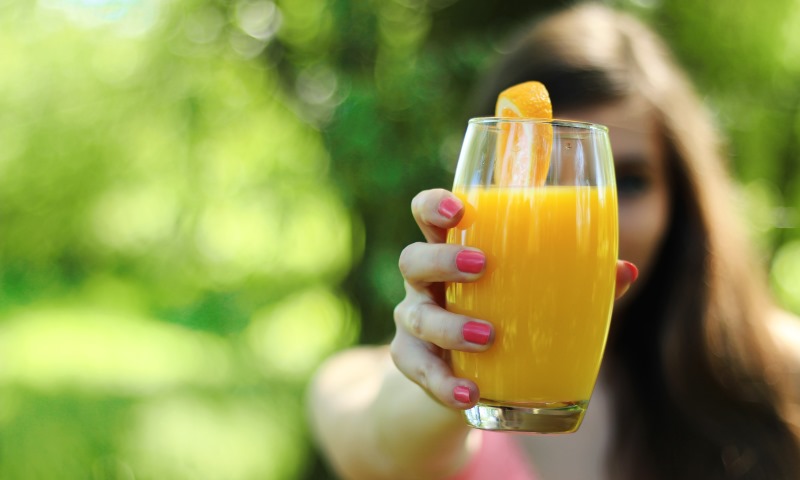 Image source: Google, copyright-free image, under Creative Commons License
Juices of fruits like apples, grapefruits, blueberries, carrots and cucumber. Also oranges, beet and lettuce nourish he body while enhancing the detoxification process.
These juices are extremely beneficial as they have chlorophyll in them, which I said before, remove toxins better, especially the toxins related to cancer.
The fresh juices are filled with nutrients that enhance our immunity, thus saving us from getting sick constantly.
Drink a glass of raw vegetable or fruit juice every day to benefit from it. You can then slowly increase it to three glasses a day. You may even replace a meal with the juice. Every once a week, go on a juice fast where you drink only juice through the day and do not eat any solid food.
3. Lemons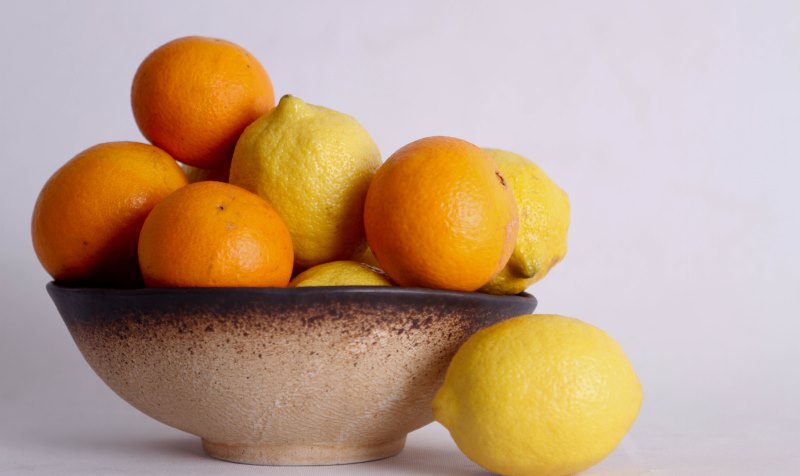 Image source: Google, copyright-free image, under Creative Commons License
One of the most powerful detoxifiers, lemon juice stimulates the bile production of our liver. It enhances not only the production of minerals, but also boosts its absorption.
Lemon is an alkalizer and the vitamin C in it builds up the immune system. The peels of a lemon contain d-limonene that triggers enzymes to remove toxins faster.
Every day, drink a glass of lemon juice. To prepare it squeeze one fresh lemon in a glass of warm water, and drink it in the morning on am empty stomach. You are sure to feel better almost instantly.
Alternatively, you can mix half a cup of lemon juice with 2 teaspoons of honey and half a tablespoon of cayenne powder. Add these to a cup of hot water and drink once every day until you start feeling better.
4. Epsom salt
Epsom salt improves the magnesium content of our body. This, in turn, detoxifies our body cells. When you take an Epsom salt bath, your body is rid of heavy metals too. Additionally, the body aches and pains vanish, which makes Epsom salt an important remedy for detoxification.
To try this remedy, draw yourself a bath by adding two cups of Epsom salt. The water should be warm. Now soak yourself in this water for about 15 to 20 minutes. You should do this at least thrice a week, for best results.
A word of caution: If you are suffering from hypertension, then an Epsom salt bath is not recommended for you.
5. Green Tea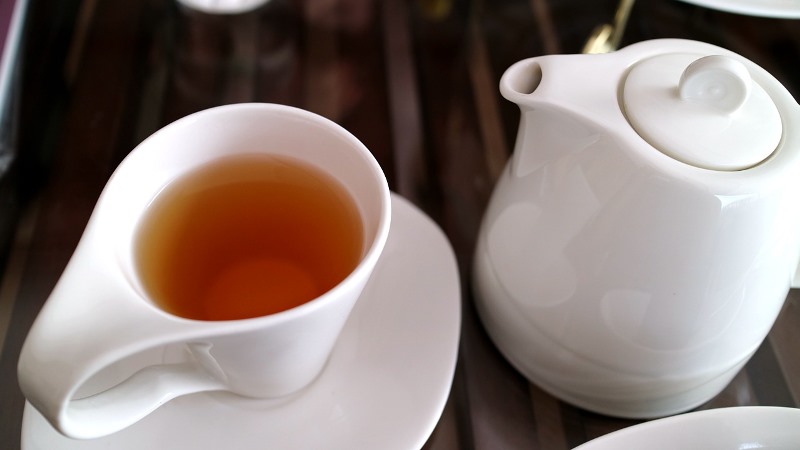 Image source: Pixabay, under Creative Commons License
Green tea is a great detoxifier because it contains antioxidants. Antioxidants help cleanse free radicals. Green tea has epigallocatechin-3 gallate or EGCG, which is an effective antioxidant that helps protect your liver from damage caused by toxins.
According to a study conducted by the Newcastle University, green tea helps guard people against Alzheimer's.  It is also effectual against other forms of dementia.
Taking a cup or two of green tea every day assists weight loss, enhances metabolic rate, and also controls the loss of hair.
Every day drink one or two cups of green tea. You may also take green tea extracts. Before that do have a talk with your doctor about the right dosage.
---
Suggested read: All you need to know about how to treat tension headaches with home remedies
---
7. Dandelion root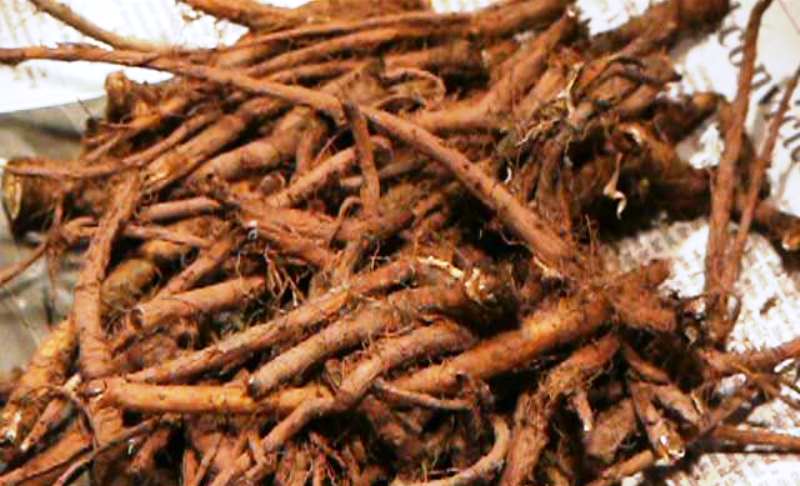 Image source: Google, copyright-free image, under Creative Commons License
Drinking a cup of dandelion root tea enhances the process of detox. This is because dandelion root has diuretic properties and cleanses the liver really effectively.
Dandelion root also cleans our kidneys and gall bladder excellently, while promoting the gall bladder's function to retain water. It provides instant relief from constipation and an upset stomach.
The dandelion root tea will provide your body with minerals such as potassium, magnesium and calcium. It is also a major source of Vitamin B and C.
To prepare the tea, take a cup of water and bring it to boil. Now to this add one and half tablespoon of dried dandelion root. Once it boils, remove the tea from the heat and cover the container for 10 minutes. Now strain the tea and drink it two times every day, morning and evening, for best results.
A word of caution: For people with gallstones or other problems in their gall bladder, do consult your doc before taking the herb.
7. Oil Pulling
The therapy of oil pulling flushes out toxins from the deeper tissues of our body.
Oil pulling is an Ayurvedic technique that helps fight toothache, bad breath and also gum disease. The oil is antibacterial and anti-microbial and therefore it boosts up the detox process.
Swishing oil can also provide respite from headaches, candida infections, cold sore, pains in the joints, congestion and constipation, among other illnesses.
You need to do pull oil once every morning on an empty stomach, even before you brush your teeth.
Also, a 2009 study in the Indian Journal of Dental Research showed that the method of oil pulling can treat plague-caused gingivitis.
For this you need 2 teaspoons of sesame oil. Put it in your mouth and slowly swish it around. Keep swishing for around 20 minutes Now spit the oil out.
You may use coconut or sunflower oil instead of sesame oil.
Word of caution: You SHOULD NOT gargle with the oil, and also DO NOT swallow it.
8. Licorice Root
Drinking a cup of licorice root tea helps flush out chemical contaminants from our body. Sugar impedes the detox process, and licorice root tea can cut your sugar cravings, thus, nipping it in the bud.
Licorice root tea has expectorant and immune-boosting properties. It is anti-inflammatory, anti-allergic and antioxidant, which speeds the process of detox.
To prepare the tea, bring a cup of water to boil. Now add 2 teaspoons of dried and crushed licorice root. To this, add half a tablespoon of ground ginger. Let the tea simmer for about 10 minutes. Now strain the tea and squeeze half a lemon into it. Mix well and drink.
Drink the licorice root tea once every day, until you feel better.
A word of caution: Avoid taking too many cups of licorice root tea as it has some unwanted side effects. It may cause an increase it your blood pressure. It also surges the sodium retention in blood.
---
Suggested read: 10 natural remedies that relieve stress and improve quality of life
---
Apart from these home remedies for detox, you need to bring in better changes in your diet. You will also have to better your lifestyle to maintain a strong, healthy and happy body.
You need to increase the fiber intake as it improves the riddance of intestinal accumulation. This accumulation contains toxins and so when you eat fibers, you will detoxify yourself in the process.
Try to increase your water intake as well. Drinking 8 glasses of water a day helps flush out unwanted chemicals and heavy metals from the body.
Stop smoking immediately. Drinking too much alcohol also increases the toxin levels in the body. So avoid it too. Exercising every day for about 30 minutes helps. Try aerobics or a workout that is fun. Practice yoga and meditation. Techniques of deep breathing taught in Art of Living can help you cleanse your body and mind effectively.
If you have any queries regarding the remedies, then do let us know in the comments below!
See you again tomorrow!
Featured image source: Pixabay, under Creative Commons License
Summary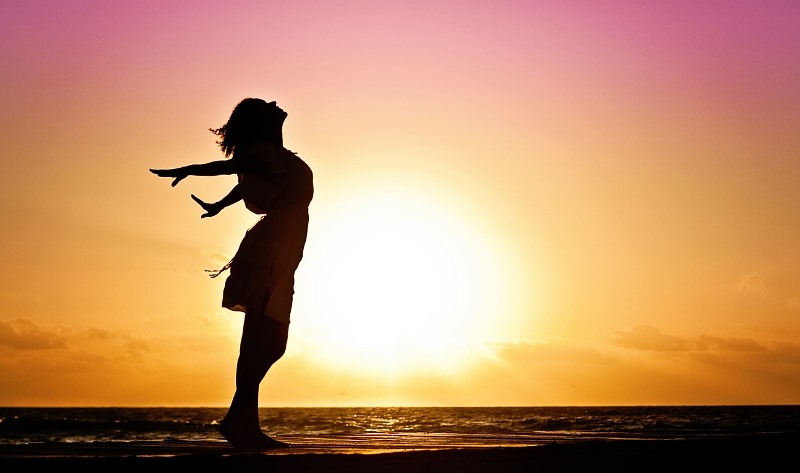 Article Name
8 Easy Yet Effective Home Remedies for Detox
Author
Description
Since we cannot protect ourselves from ingesting harmful toxins, it is important that we eject them, which brings us to these home remedies for detox.