The worst feeling in the world is getting dumped. Really. Nothing feels worse than having the person you invested so much emotion in, coming up to you and telling you that they are done with you, and they don't think it's working out and all that accompanying BS. The reason for the breakup ceases to matter after a point, but what remains is the fact that you were dumped by someone you love, and you are pissed off, and there is very little you can do about it.
After considerable thought, you shall realize that there is, in fact, something you can do about it. A tiny, little, harmless thing called guilt-tripping your ex to whatever end you want – whether you want them to realize what they have lost, or regret what they did, or get back together with you.
---
Suggested read: The full guide on how to breakup with someone you love
---
Guilt tripping someone is an art, which when executed with patience and dedication, seldom fails to yield results. If you are wondering about how to make someone feel guilty for breaking your heart and breaking up with you after everything you did for them, fear not; for here are some practical pointers you can use for that very purpose.
1. Cut off all contact with your ex… for starters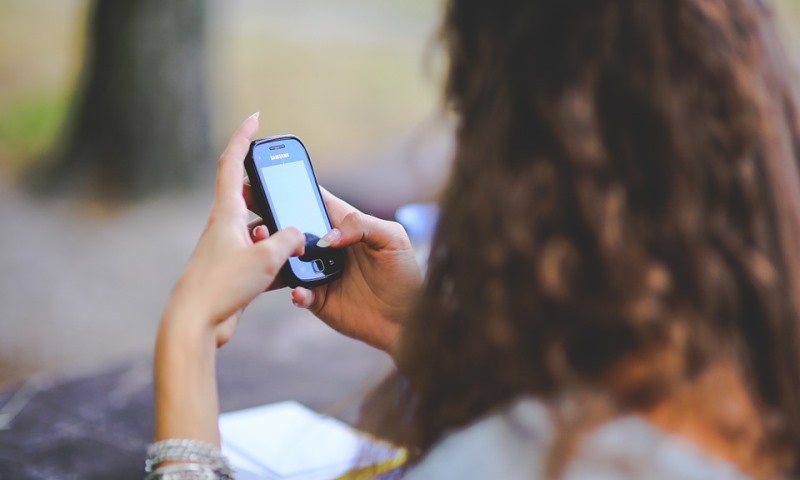 Image source: Pixabay, under Creative Commons License
No matter why you broke up, no matter how long it has been, no matter how much you miss your ex, you have to cut off all possible forms of communication with them after you have broken up. When someone dumps you, especially when  you are not expecting them to, they are bound to wonder about your reaction as well. You are expected to call them, cry for them, demand apologies and what not, something you have to convince yourself not to do. Calling them or sending them meaningful emails and all such things are completely anti-conducive to your purpose of guilt-tripping your ex.
2. Do not show any signs of weakness
This is a moment of trial, when you have to recruit all your family members and all your friends to help you stay strong and not let your ex see any signs of weakness. The last thing you want is to show them that you are still hung up on them, which will totally ruin the process. Because they are expecting you to act like the apocalypse struck you, you have to do just the opposite and become all fabulous and pretend like you moved on and aren't thinking about them at all. If you are trying to find out how to make someone feel guilty, you have to first program yourself in a way that will subvert their expectations.
3. Have fun, without being conscious of it
Image source: Google, copyright-free image under Creative Commons License
Humans are really sucky creatures. They don't like seeing other people happy. They don't like seeing other people have fun. Which is why that is precisely what you should be doing, especially to make someone feel guilty and more especially (even though there is nothing called 'more especially') if that someone is the source of all the misery in your life, and you want to exact revenge on them. However, when you are out and about having the time of your life, you shouldn't be doing it to show your ex that you are having fun. You should genuinely try enjoying yourself for your sake, and not to show off, because trust me, they will be watching (as creepy as it sounds). I had an ex who accused me of being "too happy" after seeing me giggling on Snapchat with my best friend after he dumped me. So trust me, I know.
4. Dress up like the fabulous potato that you are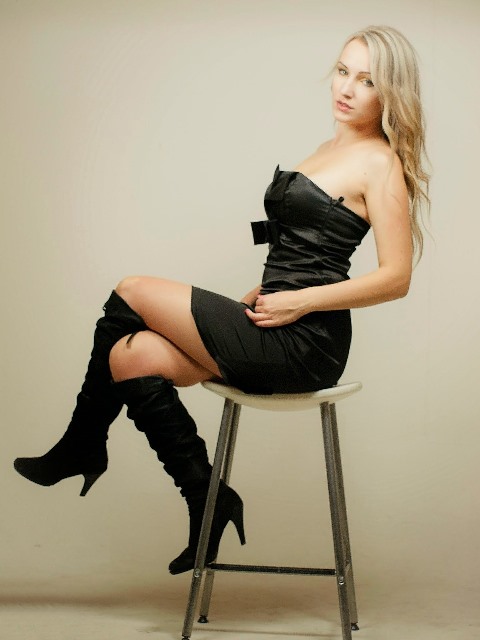 Image source: Pixabay, under Creative Commons License
Although this is sort of shallow, it is one of the most effective things you could possibly do if you are trying to find out how to make someone feel guilty. Looking like a million bucks will not only make your ex feel like crap but will make you feel AMAZING, which is sort of the point. Also, double bonus. You can even change up our hairstyle, or wear different kinds of clothes and basically look super fabulous every time you are seen around. As clichéd as it may sound, the whole point of this is to make them realize what they have lost, and regret what they have done, and the reason why it is a cliché is because it is tried and tested. It is no fable that exes suddenly look like the most beautiful people on earth after you have broken up with them, and even though your ex dumped you, there is no reason they should not feel the same way as well.
---
Suggested read: 11 valid reasons to breakup with someone
---
5. Tell them you forgive them for breaking your heart
This is the stage when you can finally talk to them, but it is absolutely essential that you do it like you would rather do anything else. To put it simply, don't be over-enthusiastic or pathetic and sappy when you are speaking with them. It is likely that you might bump into them or meet them at parties or even message them or call them for something or the other, but when you do, you can start by subtly telling them that they broke your heart and you have forgiven them for it. This is bound to be one large sucker punch for them, because it establishes you as a bigger, more forgiving, kinder person, and they are bound to be guilt-tripped into believing that they have broken the heart of an angel.
6. Go out with other people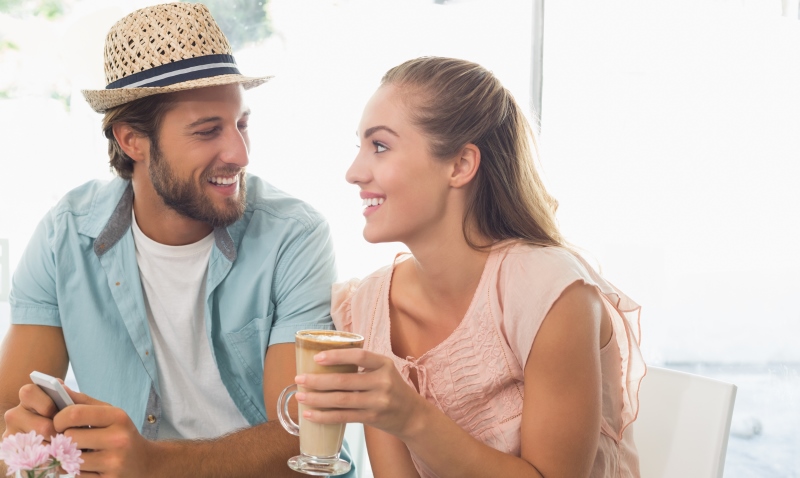 Image source: Shutterstock
When you are on mild talking terms with each other, you can even start going out with other people, without giving them any explanations or details about your date's identity or your whereabouts. After you have started speaking, your relationship hangover is bound to set in for both of you, which will drive them crazy with guilt for breaking up with you. A cherry on the cake would be if you showed your exhaustion with meeting and starting all over with new people, which is bound to make them feel guilty for being responsible for your predicament.
7.  Admitting most of what happened was your fault (even if it wasn't)
This is another way in which you can make use of excellent manipulative psychological techniques such as reverse psychology, which is basically emotional blackmail. In this case, you can tell your ex that you were at fault. That they were absolutely right to dump you and that there is nothing less that you deserve. Tell them they were right all along, and that you should have been more considerate, which is what you are doing now for all the new people you meet in your life. Now, whether or not you believe all the BS that you spew at them is up to you. The point is, this is one of those things which is going to make them feel guilty AF and make them mentally hit their heads against imaginary walls for dumping you. They are going to do it. Without question. Because you are practically perfect and they failed to see it.
8. Tell them you have moved on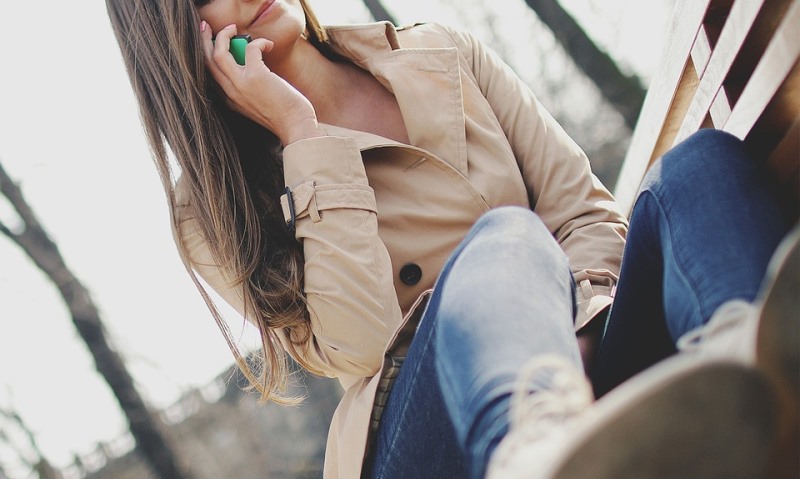 Image source: Pixabay, under Creative Commons License
Even though that is what you have tried to show them all this while, nothing hurts more than your ex telling you that they are over you. Unleash this beast at the end, after telling them how much they hurt you and how fast you forgave them. But also ensure that you tell them that you have gotten over them and that they taught you some valuable lessons in life and the works. A couple of tears will seal the deal for you, but if you think that is too much in this case, then you can just skip that.
---
Suggested read: 10 simple ways to find yourself after a heartbreaking breakup
---
The whole point of this article is that you haven't moved on, but your ex does not need to know that. They need to feel guilty for dumping you, and they are going to when they realize that they have lost someone who would have made their lives infinitely better. And to add a little salt to the wound, you are guilt-tripping them about it. Is it sadistic? Yes. It is.
This may sound terribly devious, but you have decided to give your ex hell for dumping your pure and innocent self, and everyone has to face their karma (and karma is more often than not, disguised as exes). There may be points during this entire exercise when you feel like breaking down and crying and begging them to take you back and look up at the sky and cry and dramatically exclaim, "Why me?!" But you must refrain because you see your ex guilt-tripping all over for breaking your heart because of the excellent life you are leading without them, all this effort, all this self-control, and all the planning and heartbreak, and everything in between will be totally worth it.
Featured image source: Tumblr
Summary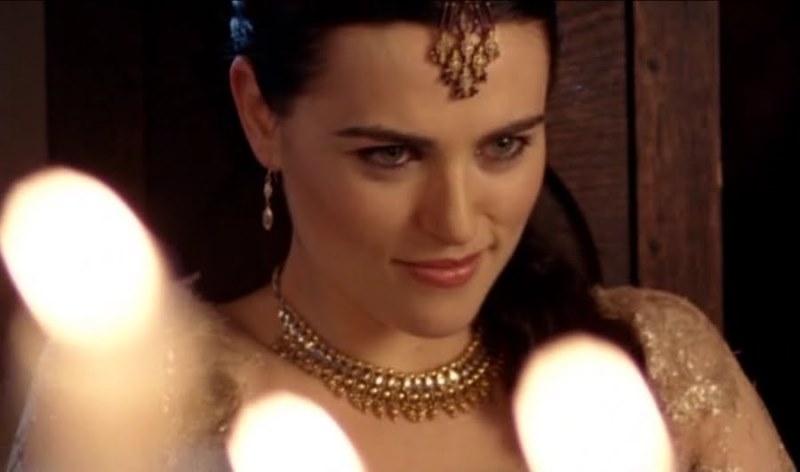 Article Name
An Effective Guide On How To Make Someone Feel Guilty For Breaking Your Heart
Author
Description
If you are wondering about how to make someone feel guilty for breaking your heart after everything you did for them, we have some practical pointers here.