Have you ever had to break it off with someone even if that was the last thing you wanted? But you do go through with the breakup, only to feel bad and regret the whole thing a few days after. You thought you had reached a point in your relationship where you saw no other way than to breakup. However, you realize that a breakup, in fact, was not the right answer you were looking for.
This could happen to couples who have been broken up for months, and sometimes years even. You bump into your ex and want to reunite and see how things go this time around. It happens; there's nothing to second guess about, but going from breakup to makeup does need a few guidelines that would help you navigate the slightly tricky waters of second chance love.
---
Suggested read: The most evil guide on how to make someone feel guilty for breaking up with you
---
In theory, second chances, or even third chances, are easy to give out. However, in practice, it's much more difficult giving love a second chance, to start afresh with the same person from before. The thing is, more often than not, couples hold on to resentment and the past, making it almost impossible to make a fresh start. The resentment and the clinginess to the past can lead to a lot of arguments, and perhaps even another breakup.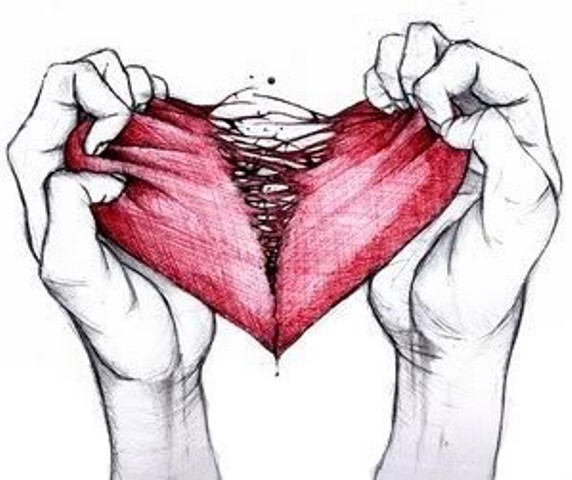 Image source: Google, copyright-free image under Creative Commons License
Whether it's starting something new or starting afresh with an old flame, there are some inherent risks and tradeoffs that you need to be ready for to make it work. However, these risks and tradeoffs are far greater when in the latter case because getting back together with an ex is not so easy. It's a huge decision and a leap of faith because there are so many things that could potentially go wrong. Also, you're putting your heart on the line again, and there's a possibility that it may not work out this time around too.
However, if you feel so strongly that your breakup was a mistake and that you two belong together no matter what, then you should give it another chance for sure. So if you're serious about giving love a second chance and want to go from breakup to makeup with an ex successfully, you need to follow these guidelines so that your second time around is smooth going.
1. Talk about the reason(s) for the breakup.
It's clear that you two called off the first time around for a reason. So put all those problems and reasons on the table, and talk about it honestly, without any judgment because honestly, you can't just ignore it. Getting it all out in the open will help you deal with it and actually start with a clean slate, if you do decide to give your relationship another shot. Also, this process helps you both realize and understand the mistakes you made previously and gives you motivation to steer clear of them this time around.
Since you're starting afresh, you need to let the old problems go, rather than allowing them to remain and fester, which would then lead to another breakup. Talking things out will give you both an opportunity to come up with solutions that you can live with, and move on from it together, starting the second chance right.
2. Set clear, defined boundaries.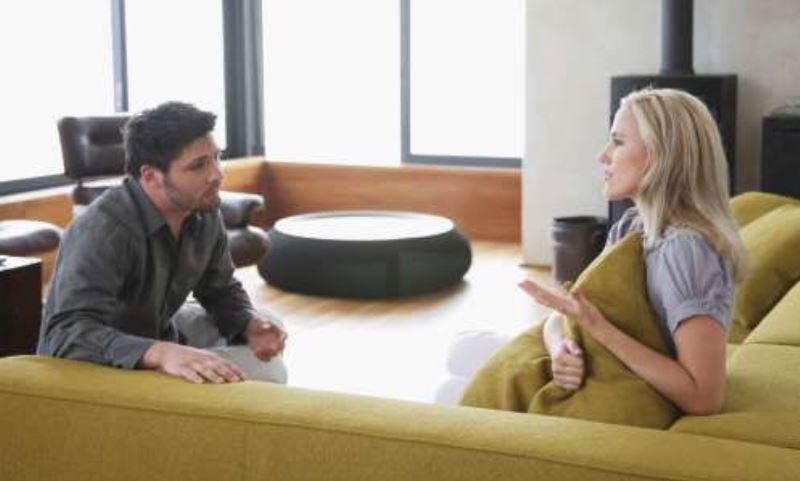 Image source: Pinterest
For all your history together, you're starting afresh, albeit with the same person. Remember that this is something new, and that gives you the opportunity to set new boundaries. Put it out there about what is okay and what isn't, instead of repeating the same old mistakes again and again. Set clearly defined boundaries so that there is no confusion or room for resentment to breed. These will give you a chance to avoid past mistakes, while also helping keep your relationship happy, healthy, and on an even keel.
3. Be serious and sure about it.
Have you thought about this second chance at love? Weighed the pros and cons of this decision? Or are you jumping back into things the way they were? You two need to take both the breakup, and the subsequent makeup seriously, if you really want to make it work a second time. If you're not serious about this, then this whole thing is an exercise in futility.
4. Communication is key.
Communication is one of the basic building blocks on which a healthy, stable, functional relationship is built. If bad or lack of communication was one of the reasons why you split up in the first place, then you should try doubly hard to make open and honest communication an integral part of your relationship this time around.
If you really want to make it a success this time around, then you really need to give communication the due it's owed. If something's bothering you, open your mouth and speak up. Unless you do that, they won't know what's upsetting you or making you angry. Remember, nobody's a mind reader, as much as one would like their partner to be.
---
Suggested read: 9 powerful tips on how to fall in love again after a breakup
---
5. Talk about the future.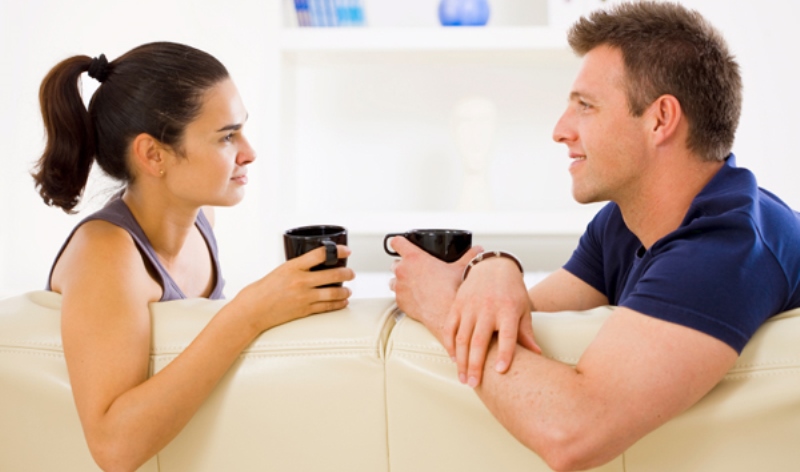 Image source: Google, copyright-free image under Creative Commons License
The future and what it holds plays an important part in your relationship. It needs to happen. If you do decide to get back together after a breakup, you need to talk about the future in clear terms, and not in a vague manner, as if it's not important. You both need to be clear on what you want for yourselves and the relationship, and see if your ideas for the future line up. If not, then there's no point going at it again.
Put everything on the table – your plans, your life goals, your dreams, your values, your career plans, and so on. If you find that your ideas for the future align really well, then it's worth it to try and make things work. However, if you both want different things from life, then there's no point to take a breakup and turn it into a makeup.
6. Take stock of your feelings for them.
Are you really in love with them? Or are you merely trying to fill the void left behind by them when you broke up? Or do you feel as if your life is missing something and looking for them to fill this gap? Do you have answers to these questions? Honest answers?
Sit down and take stock of your true feelings for your partner. This might not be the easiest of things to do, but it's a necessary one nonetheless. If you think you can't reciprocate the same feelings that they have towards you, or you realize that you don't feel for them as much as you used to, then the breakup should stand because there's no point in making up with them. Is there?
7. Take things slowly and steadily.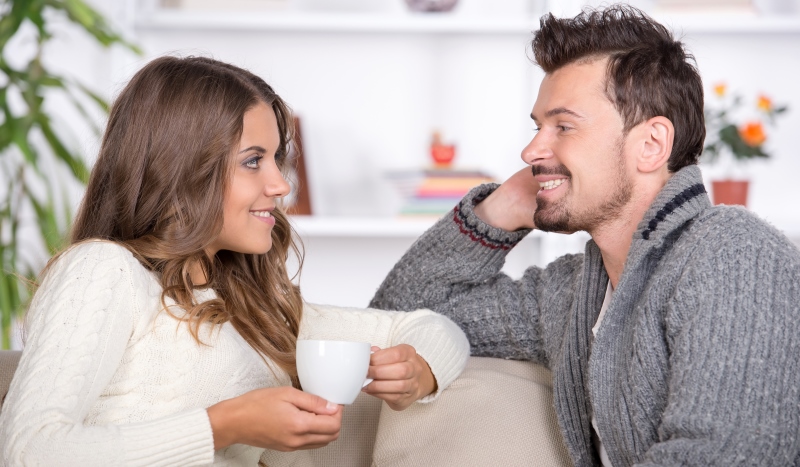 Image source: Shutterstock
When giving it a second go with an old flame, it's easy to fall back into old habits, as if nothing at all has changed. However, many things have changed – you both broke up, plus there might even have a period of time that has elapsed, wherein both of you might have changed as individuals. So never take it lightly or things for granted because you both have history together. Keep your relationship pace as lightly as possible, and move slowly after getting back together again.
Not only will this give you time and space to come to terms with things as they are now, it will put you both at ease and not feel like one or both of you are breathing down the other's neck at all times. Never rush into the same old relationship – remember, it's a new one, albeit with the same person.
8. Make changes that are necessary for the relationship.
If you want to make the change from breakup to makeup successfully, then you need to make changes and commit to them. Obviously there was something wrong and caused you to breakup. That's just one of the things that you need to focus on changing in order to make things work this time around.
These changes need to be for the better – for you as well as for the relationship, not something that changes who you are in essence. You need to be open to these changes so that you do not repeat the same mistakes over and over again, which is like a dog chasing its own tail, without any respite. You don't want to end up like that, do you?
9. Keep details of the interim with yourself.
So you broke up and then got back together again. It might have been after 3 months or 3 years. What you did during the interim is your business, and nobody else's. Whether you went backpacking across Europe, or dated a string of people, it has nothing to do with them. Don't talk about what you do and who you did it with. What you do need to talk and communicate to your partner is that you are now fully committed to making the relationship a success.
---
Suggested read: If you love someone, set them free: 10 tips on how to cope with the pain
---
10. Be sure that you're happy and you want it.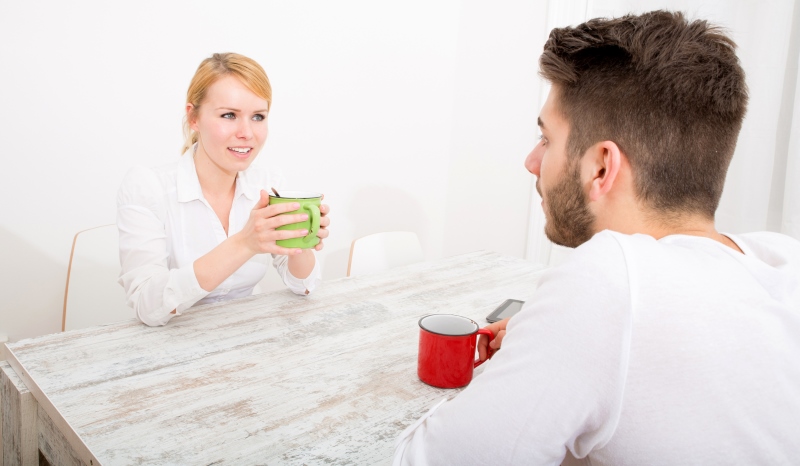 Image source: Shutterstock
Is this really what you want? To get back together with your ex? Are you sure? Don't get back together with someone because you feel pressured to do so, or that it's the 'right' thing to do according to an insignificant 'someone.' Do it because you want to do it and because it feels right. If not, then you're setting yourself up for disappointment and unhappiness, because you'll feel a lot of resentment towards your partner for making you feel like that.
Your ex may be all for you both giving love a second chance and make a go at it. But ultimately, the decision needs to be yours because you're committed to making it work, no matter what. Be sure that it is what you want for sure, before taking the decision to get back together with your ex.
Featured image source: Google, copyright-free image under Creative Commons License
Summary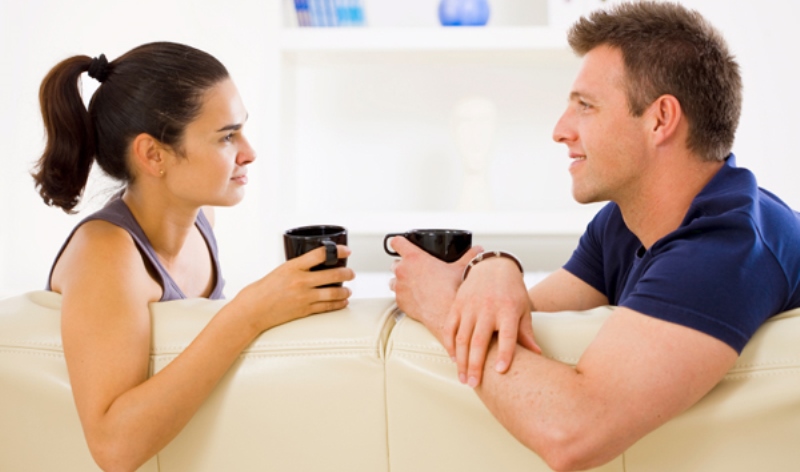 Article Name
Giving Love A Second Chance: 10 Practical Tips To Go From Breakup To Makeup
Author
Description
Giving love a second chance might seem like an easy choice, but it's not. The journey from breakup to makeup is an arduous one!