With the glut of dating apps and sites flooding the market, you might have a better chance of finding 'the one,' or so you might think. You find yourself dissatisfied with the matches you get on these dating apps, and don't know what's that something that's missing. Then you figure out that your matches don't share your enthusiasm for your theories on the paranormal, or your belief that the Illuminati are real and active even today, or that you Area 51 is where the US government is doing top secret research on aliens who landed in Roswell, New Mexico. If you face this problem while dating, then the new site, Awake Dating, might just be the thing for you.
The site is focused on matching people who identify as 'awake,' hence the name. Jarrod Fidden, COO of Awake Dating, defines such people as "one who has investigated and come to his or her own conclusions on a collection of topics and issues. And through this research and critical thinking, [he] has 'woken' from the fantastic false dream carefully crafted for the 'consumer.'"
---
Suggested read: DragonFruit launches dating app to help geeks find love in 'Middle Earth'
---
Such people who are 'awake,' are what others call conspiracy theorists or truthers, and are more often than not disdained for their theories and dismissed as crackpots living in bunkers to survive the alien attack, wearing tin-foil hats. However, Awake Dating hopes to enable such people to connect with fellow truthers, may be even help them find love.
Awake Dating has four categories of identification while registering – straight man, straight woman, lesbian, and gay man. Initially, Awake Dating allowed users to look at only those profiles that matched their romantic interests based on how they identified themselves. However, having realized the narrow scope of this approach, Fidden opened up the communication between everyone on the site, so that users can form friendships, romantic relationships, or other non-romantic connections.
At Awake Dating, there's no judgment, no disdain, no skepticism; there's only acceptance of your theories and beliefs. You can explore any kind of relationship that you're comfortable with, without having to jump through hoops or hiding who you really are. Sounds good, right?
Check out the ad that Awake Dating has launched:
Do you consider yourself as 'awake'? Would you give Awake Dating a shot? Tell us your thoughts in the comments below.
Featured image source: Awake Dating
Summary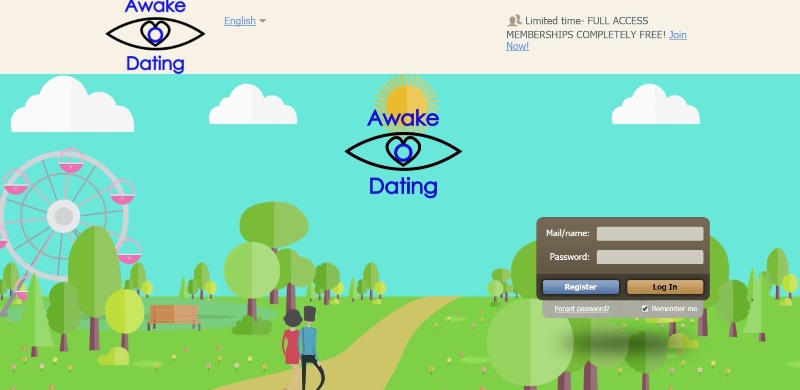 Article Name
New Dating Site, Awake Dating, Wants To Help Conspiracy Theorists Find Love!
Author
Description
Are you a conspiracy theorist? Do you not find matches on dating apps who share your curiosities? Try the new Awake Dating; it might help!