Honestly speaking, we are tired of the numerous, ubiquitous, online dating sites and dating apps that come out every other week. Claiming to solve all the problems of their predecessors, they all have one USP – that catches the eye of the dating-weary crowd and creates a media buzz, which almost inevitably fizzles out after a couple weeks. Unless they're the likes of tinder or siren or the league. Then there are the niche dating sites which cater specifically to certain groups like cat lovers, vampire lovers, zombie lovers, clown lovers, et al.
But this man from Brooklyn has gone a step further with his groundbreaking dating site, which will surely make your jaws hit the floor. Have I caught your attention so far?
Image source: Youtube
Well, here goes. Brandon Scott Wolf, 25, apparently believes himself to be too irresistible to the opposite sex. So, he has come up with a unique and innovative way of cracking the online dating world – he has created a new dating site for himself. ONLY himself!
---
Suggested read: Are you a beard lover? Then this new dating app, Bristlr, is for you!
---
Behold, DateBradonScottWolf.com!
You read that right, the dating site has just one profile, and that is Brandon Scott Wolf's!
The idea for the site was initially a joke – sort of, on Twitter. It seems, he tweeted about creating a niche dating site for himself, where he would be the only male. That tweet of his received a few favorites and retweets.
"So I thought to myself, 'It would be really funny to actually make that site' and now it exists," said Brandon.
Although it has been described as a 'dating website parody,' several hundred people have registered on the site and created their profiles. Aspirants who would like to date Brandon Scott Wolf need to fill out an application with a few basic details such as their appearance, religion, sexual preference, their taste in music, and so on, which help Brandon to pick the best ones to go out on a date.
Some other questions that women needed to fill out include:
What is your ideal first date?
If you could be any animal, which one would you be?
What is one word your friends would use to describe you?
What toppings would you put on your burger?
Brandon had this to say about the responses he has gotten over the site:
"One man told me he loved the site and would totally go on a date with me as long as his girlfriend was OK with it, and another person said that she transitioned into adulthood when she peed herself in front of her entire family."
What?! Why would someone share something like that with a stranger?!
Prior to his starting the niche parody site, Brandon has tried all the major dating sites/apps that are on offer these days, from tinder to grindr to match to eharmony to plenty of fish – to name a few. Brandon is a bartender, apart from being a comedy writer, who has been doing standup comedy shows to contributing material for the popular Saturday Night Live's Weekend Update segment.
---
Suggested read: Dating app, Bumble, brought to you by ex-Tinder employees
---
Speaking with Mashable about his site, Brandon said,
"People have asked me, 'Are you serious? Is this a joke?' And my only response is, 'I'm not even sure.' There's a part of me that's hoping someone is going to get this 100%, and won't catfish me, and then I'll ask them out on a date."
Brandon said that the reason for creating such a niche dating site was the lack of time he's facing to go out and seek proper companionship.
"I write every day, I perform standup comedy every night and I still need to find time to hang out with friends, relax on my own, eat and of course, go on dates."
The optimistic Brandon continued with,
"If I don't meet anyone through DateBrandonScottWolf.com then at the end of the day I have a really fun story. If I actually meet someone through the site, then I still have a really fun story, but I'll also have a special person to share it with."
Well. This is an interesting and super innovative approach to rack up worldwide exposure for his site, his career as a comedy writer, and finding a life partner – however bizarre it might seem!
Here's a short video featuring Brandon, where he explains how the site works:
Tell us what you think of this site in the comments below!
Summary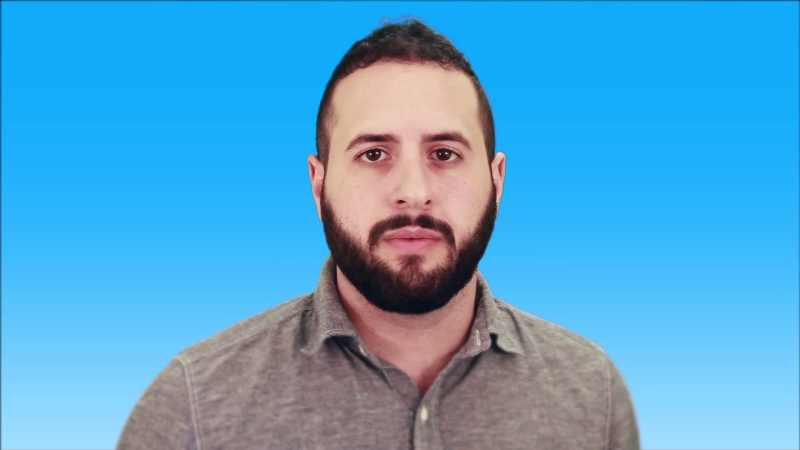 Article Name
Brooklyn man creates a dating site for himself. ONLY himself!
Author
Description
Brooklyn man, Brandon Scott Wolf, has done something unique - good or bad - depends on your perspective. Here's more on the story.