Take the abhorrent old method of dirty old men scouring Craigslist for sexual partners and mix it with a few formidable elements of OkCupid and the like-minded Tinder – and boom! You get PlentyOfFish.com. Yes, I know PlentyOfFish is an oldie, but there's li'l in terms of the innovation that the site has added to extricate its name from the sullied, tainted lanes of legalized prostitution! Don't get me wrong – it definitely has quite a customer base and an equally giant number of relationships to boast – but one cannot help but overlook the hookup culture it propagates, vis-à-vis its modus operandi.
Image source: Google, copyright-free image under Creative Commons License
PlentyOfFish.com, which holds the #1 dating site ranking in multiple countries including the U.S., is one of the only top-ranked sites that allows members to not only register, but also to search and message for free, deriving more of its revenue from advertisers. This low-barrier to entry allows them to attract more casual daters and also focus on the retention of their existing pool of customers rather than attracting a new fresh pool of attractive singles.
Image source: Google, copyright-free image under Creative Commons License
Founded by Markus Frind in 2003, the dating site started out as a place that offered 'plenty' of opportunities for meeting a potential companion. But the fact that it latched onto a simple idea of creating a free, online dating website – hithertofore unknown, thereby, offering a fully functional site with no cost whatsoever soon attracted a horde of 'fish' that made the entire pond dirty. Not surprisingly then, PlentyOfFish is now full of people looking to score without having to shoulder the accountability of a serious relationship.
---
Suggested read: SoulSwipe dating app affectionately called 'Black Tinder'
---
While this hookup culture isn't a distinctive quality of PlentyOfFish alone to make it earn a 'bad name' (the mass bombarding 'matchmaking' apps of recent times are all allies), there are several features of PlentyOfFish that make the site dubious. It is legit, true – but with no REAL redeeming quality as against customized matchmaking services of Match.com or Coffee Meets Bagel.
Image source: Google, copyright-free image under Creative Commons License
First, as already highlighted, PlentyOfFish is entirely free to use – making it the 'pond' where all fish can swim – without any screening mechanism or confirmation of identity or credentials! Even the relatively sell-off version priced between $6.78 and $12.90 a month does little to salvage the site's image. You get some enhancements: featured on "Meet Me" up on the top of the page when you meet search criteria, the ability to use themes in your profile; send free gifts in messages; see if your ads were read or deleted, and post up to 16 pictures – but unless one wishes to come off as an over-eager narcissistic jerk – why would one even fork out this meager amount for nothing? Wouldn't an upgraded version of OKCupid be infinitely better?
Second, a number of features on the site make the experience on PlentyOfFish an extremely ungratifying swim! While most other players in the game are using complicated algorithms (while some are clubbing it with a manual matchmaking service as well for optimal user experience and better results) for matching up compatible people, PlentyOfFish lets the users swim through its now murky waters to find the fin … err … fish it can best sync … err … swim with! You are out on your own – trolling by age, ethnicity, zip code or even eye color! It is pretty much like sitting in a seventies-era meat market singles bar – save for the ferns and blended margaritas!
Next, the controversial Intimate Encounters feature takes the 'murky' to 'murkier.' Clothes get skimpier, poses more provocative and messages – well, completely uncensored! It is the subsection of PlentyOfFish where you need not pretend that you are on the site for anything save finding a sexual partner. In the case of Intimate Encounters, Frind said,
"There are 3.3 million people who use the site every day, of those there are only 6,041 single women looking for Intimate Encounters. Of those 6,041 women, the ones with hot pictures are mostly men pretending to be women. Intimate Encounters on POF can be summed up as a bunch of horny men talking to a bunch of horny men pretending to be women."
That ain't no reason to be proud, Sir!
Of course, Frind has tried to clean up the pond lest he incur the wrath of the advertisers (PlentyOfFish's bread and butter) for being associated with an avenue for legalized f**kery. Frind said,
"POF is all about relationships, I'm going to make a bunch of changes to ensure it stays a relationship-focused site."
---
Suggested read: The perks of using Coffee Meets Bagel dating app
---
My only question is – if it wasn't really a relationship-focused site to begin with, how do you intend to retain it as such??
Frind, however, believes in his vision and asserts that this purging would be effected by removal of the Intimate Encounters section, placing a limit on the age gap between interacting potential partners and the screening of first few IM references so as to delete questionable language or block the obscene and lewd remarks – as well as issue a reminder to the person who sent the message.
There had been speculation in the fall of last year that this decision was coming after users suddenly noticed that they could no longer search for Intimate Encounters. What frequent IE users might not have realized was that if they searched for four or more Intimate Encounters, they triggered filters that blocked them from messaging members who did not want to hear from IE singles trolling for hookups on the site. Those who did know this, often created secondary accounts – one for legitimate dates and another for their secret sexploits.
And whilst I have no doubts about the altruistic intentions of Frind to bring love to people on his site, I wonder if eliminating the explicit hookup section of the site would undo the hookup perception of PlentyOfFish – when there is an implicit hookup culture operating above the 'deep' waters of Intimate Encounters too! Coz Sir, when it's on the surface, it's visible. May be you could do something to sort the fish and match them better!
Coz the people you wish to attract (for ensuring that PlentyOfFish  'stays a relationship-focused site') really aren't looking for 'plenty' of fish – merely one good catch – which is edible and delightful!
Featured image source: Google, copyright-free image under Creative Commons License
Summary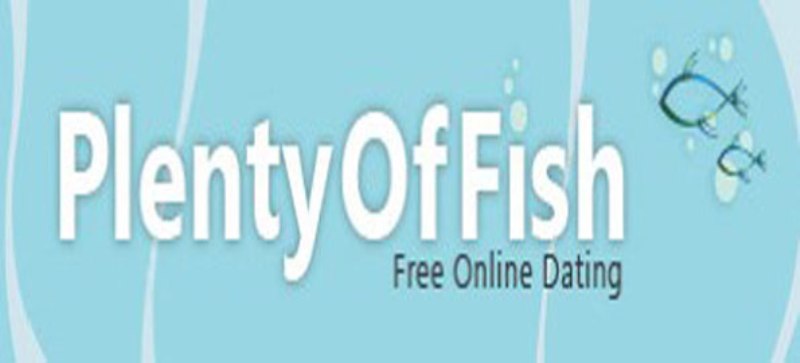 Article Name
PlentyOfFish.com: An Honest Review
Author
Description
PlentyOfFish boasts of plenty of customers but does it really have plenty to offer in terms of a site that sets out to offer quality relationships? Find out.