For all you health-concerned beauties, I have the ultimate skin, hair, and health beauty secret – neem leaves. These little leaves contain numerous medical and cosmetic benefits, so you can use these leaves to say goodbye to many of your health and beauty concerns. And if you don't believe that just one simple ingredient like this could give you such a multitude of advantages, here are some benefits of neem leaves:
1. Neem leaves are a complete skin care solution.
2. Neem leaves are a brilliant cure for acne and other skin-related troubles like blackheads.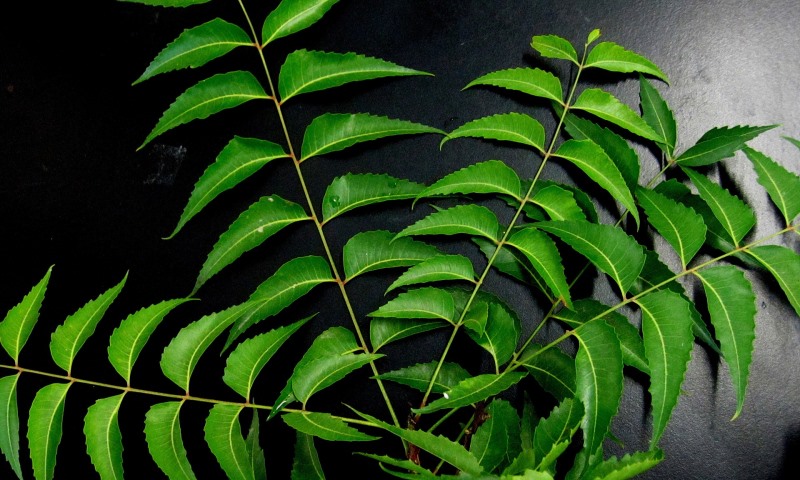 Image source: Pixabay, under Creative Commons License
3. They work wonders in moisturizing your skin and hair.
4. They benefit our skin and hair by creating a perfect balance between dryness and oil troubles.
5. They cure most skin diseases caused by fungus and bacteria.
6. They can keep your heart healthy by keeping the blood clean and the circulation regulated.
7. Their regular intake can benefit our metabolism.
---
Suggested read: 3 reasons why you should make coffee a part of your daily skin care routine
---
Some benefits of neem leaves for your skin, hair, and overall health
Here are some of the many ways that you can use neem leaves to benefit your skin, hair, and health, without putting in much effort. Enjoy!
1. Tone it like you own it
Neem has the ability to clear your skin not just from the outside, but from the inside as well. It is one of the best toners you can find and just a soaked wipe with some boiled neem water before going to bed can decrease your acne scars, blackheads, and pigmentation overnight.
2. Regulates blood circulation and hormonal levels
Every girl wants her skin to have that perfect natural glow. Neem contains amazing cleansing properties, which not only enhances your blood circulation, but also regulates your hormonal levels and blesses you with the complete end to half of your skin and health troubles.
3. The mildest moisturizer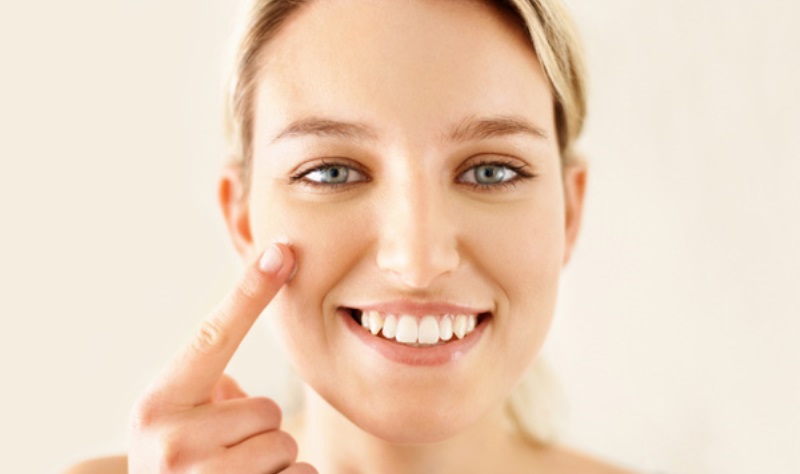 Image source: Google, copyright-free image under Creative Commons License
If you are looking for that baby soft, healthy, and well-hydrated skin, neem leaves work wonders in restoring the moisture of your skin. A popular ingredient amongst most beauty products, neem not only helps you get the glow of your skin back but also protects it from the damage caused by pollution.
4. Pimply-oily solution
When it comes to treating pimples and excess oils from your face, nothing works better than the miraculous neem leaves. It has brilliant anti-bacterial and moisturizing benefits, and if you blend neem with some other great ingredients like tulsi or lemon juice and yogurt, you can get pimple-free and sebum-controlled skin for sure.
5. Done with dry skin
Neem makes getting rid of dry skin possible without the substituted troubles of oily skin. The regular use of neem leaves to pamper your skin through the use of packs or massages can help you achieve natural and healthy softness. Neem keeps your skin moisturized without becoming oily, giving you the perfect balance for beautiful skin.
6. Say bye to acne
Neem comes with many splendid healing abilities. Using neem water regularly while having a bath can help you get rid of all your acne troubles very easily. Antifungal, antibacterial, and the perfect remedy for body odor, it will also keep you healthy and fresh all day long.
7. No more trouble of virals
Well known for antiviral and toxin removing properties, the regular use of neem leaves not only treats but also prevents your skin from viral troubles. These wonderful leaves can absorb, extract, and completely rid your bodies of viruses. This has made neem leaves a great cure for chicken pox, warts, and small pox.
8. Skin cancer, not anymore
 Image source: Pixabay, under Creative Commons License
The many medical benefits these neem leaves include highly effective shielding from the risks of skin cancer. So, using neem regularly on your skin not only assures your beauty for the time being, but also helps protect you from skin cancer.
9. Smooth and shiny hair
The highly beneficial moisturizing properties of neem leaves can provide your hair with healthiest conditioning and relieve you from unwanted dryness and frizzy hair easily.
10. The shine
Neem enhances your blood circulation, which not only keeps your body healthy, but also comes with an added benefit of giving a natural shine to your hair.
11. Long and strong hair
 Image source: Google, copyright-free image under Creative Commons License
The regenerative benefits of neem not only helps to cope with hair loss but also strengthens the new hair strands, leaving you with lovely, long, and thick hair.
12. Healthy scalp
Neem nourishes, strengthens, and cures most of your hair troubles by keeping your scalp healthy and itch-free. A healthy scalp will lead to flawless hair.
---
Suggested read: Impressive benefits of cherries for your skin and hair
---
13. Dandruff relief
The antiseptic, antibacterial, and moisturizing benefits of neem leaves can keep your scalp healthy and dandruff-free. All you need to do is use neem regularly on your hair.
14. Baldness no more
 Image source: Google, copyright-free image under Creative Commons License
Primarily believed to be a cosmetic concern, baldness can also occur as a side effect of certain medical treatments and long term drug consumption. Neem can work wonders on baldness of this kind if you use it regularly on your hair as a mask. It will increase hair strength, promote growth, and cure baldness.
15. Go fungus-free
With the regular use of these leaves, you can shield yourself from many lung and bronchi infections and even the troubles fungus causes in the mucus membrane. Along with treating the fungal problems inside your bodies, they also work effectively against the outer fungal troubles that can occur in the nails and skin.
16. Digestion troubles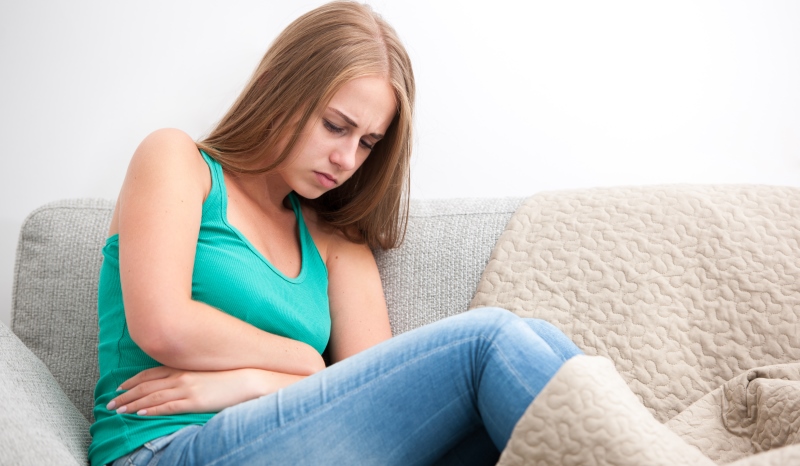 Image source: Shutterstock
The rich fiber found in neem leaves and the essential acids they supply to your bodies makes your digestive system more active and regulated. Regular intake of neem leaves can cure you of many gastric troubles, and constipation as well.
17. Helps with fevers
Neem contains a constituent called gedunin, which is an extremely effective cure for diseases such as Malaria. A regular intake of neem leaves can relieve you from the temperature and the uneasiness that comes with fevers, and its odor even keeps the mosquitoes from laying eggs.
18. Cure the poisons
Along with the very helpful antifungal and antibacterial qualities of neem, the benefits it provides to fight inflammation and toxins can save the day. They work wonderfully in treating poisons from insect bites and ulcers as well.
Enjoy your neem benefits with these easy and effective packs
1. For clear skin
Image source: Shutterstock
Make a consistent paste of two parts neem powder and one part gram flour and yogurt. Apply this goodness all over your face and let it rest for about half an hour. When you rinse it off with cool water, you'll get fabulously clear and shiny skin.
2. Your solution for oily skin
A smooth paste made with dried neem leaves and yogurt mixed with rose water is a bowl full of healthy moisture, softness, and oil control. Apply it to your face for about fifteen minutes and let it dry completely, then wash it off for oil- and blemish-free skin.
3. Lose your age spots
Make a nice paste of apple cider vinegar, honey, and neem powder, refrigerate it for thirty minutes, and then apply on your face as a cold mask for just ten minutes. It will reduce all the spots on your face and give you brilliant, ageless skin.
4. Acne and blemish no more
A consistent mixture of dried neem leaves, lemon juice, and rose water promises you the combined benefits of skin lightening along with antibacterial and antiseptic care. Scrub your face gently with it and let it rest for about fifteen minutes. Rinse it off with cool water and you will see an acne- and blemish-free face.
5. For dry skin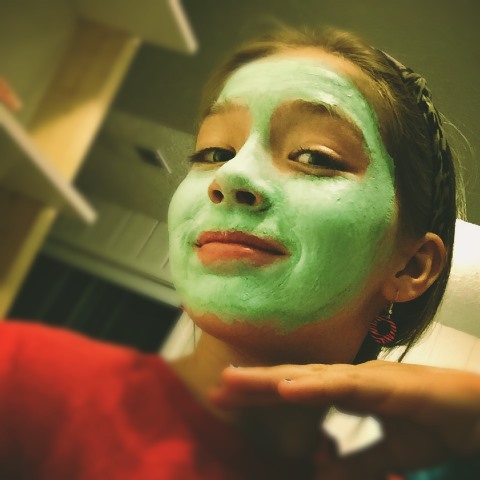 Image source: Google, copyright-free image under Creative Commons License
A nice blend of dried neem leaves and turmeric powder and whipped cream, when applied to your face for just ten minutes, will provide you with great moisture, antibacterial, and antifungal protection, and a lovely glow so easily.
6. A pack for all skin types
Just make a paste of neem powder and aloe vera gel and apply it as a pack after cleansing your face with rose water. Rinse it with cold water once dried, and enjoy how it relieves your lovely skin from all impurities and excess oil.
7. Infection-free healthy skin
Bring to a boil coconut oil with some crushed garlic cloves, and then add some sandalwood powder and dried neem leaves powder after straining and filtering the liquid. Massage your skin with this and then rinse it off with lukewarm water to cure most skin infections like eczema and psoriasis.
---
Suggested read: The many benefits of almond oil for your skin and hair
---
8. Get your glow back
A mixture of sun-dried neem and tulsi leaves in honey, when scrubbed gently on the face for just ten to fifteen minutes and then washed off with cool water, will give you a beautiful natural glow to cherish.
These miraculous neem leaves can solve all your health and beauty troubles and are sure to change your life as you know it. Ladies, it's definitely time to go green, plant some neem saplings and assure your beauty supply along with saying a little thanks to nature in return.
Featured image source: Pixabay, under Creative Commons License
Summary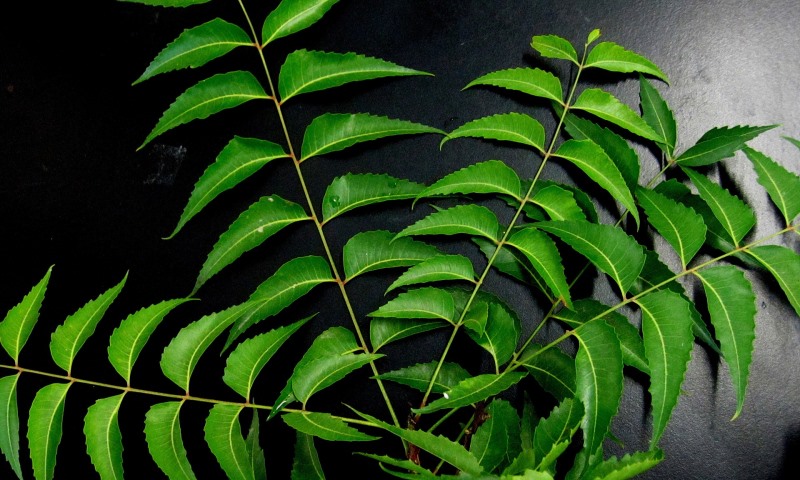 Article Name
Benefits Of Neem Leaves For Your Skin And Hair
Author
Description
Neem leaves are a treasure trove of antibacterial and antifungal properties that make them ideal for skin care. Here are all the benefits of neem leaves.