Comic fever is on in Bangalore! The annual mega event Comic Con 2014 is back and starting today (12 September), and will go on till Sunday (14 September). ComicCon is a veritable dreamland attracting thousands and thousands of comic lovers, nerds and cosplay enthusiasts who want to be a part of this experience for the period. The event this year will start at Bangalore, followed by other Indian cities – Hyderabad (October 10-12), Mumbai (December 19-21) and lastly Delhi (February 2015). The event is being held at White Orchid, Manyata Tech Park, Hebbal, Banglaore and is expected to have close to 30,000 visitors.
Jatin Varma, the founder of Twenty Onwards Media brought the Comic Con property to India. He grew up in Delhi and has an economics major from Univeristy of Washington in Seattle. Every year, major comic publishers like Chariot, Amar Chitra Katha, Nickelodeon, gaming players like Xbox 360, merchandisers and other exhibitors throng to this unique property. Jatin says "it is going to be three times the size from last year featuring some amazing talent, Indian and international…". Dave Lloyd of V for Vendetta, Sana Amanat of Marvel Entertainment and Dan Parent from Archie Comics are a few of the international artists who will be speaking at the Bangalore event.
While it is super fun to attend these events, it can be quite a task to find the perfect costume to sport to make that killer impression! This can get even more confusing if you want to go dressed up along with your partner and want to find something that appeals to you both while also suits your relationship.
Here is a list of few great comic couples you can choose from for your costumes for this year's Comic Con: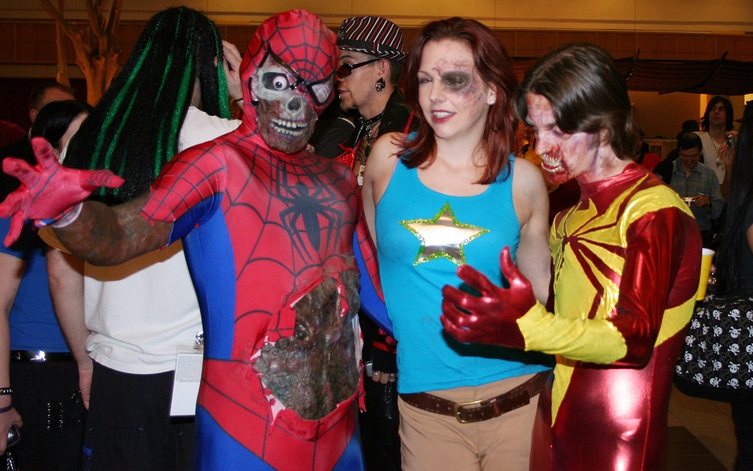 1. Spiderman and Mary Jane  
Our friendly neighborhood Spiderman  was  always a sweet  boy  at heart. Peter  Parker  always had a crush on his  neighbor  Mary  Jane (MJ), long before  he had his crazy  superpowers.  So if you  have been a couple  since you  were both  out of your  teens, or fell  in love in  college,  then maybe this is for you!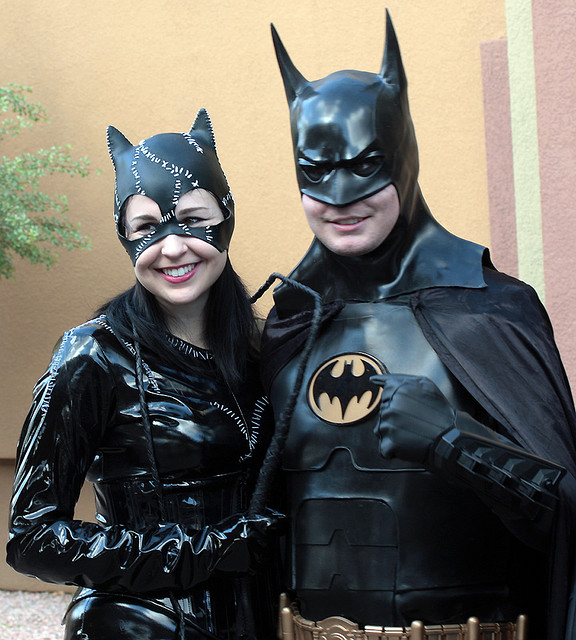 2.Batman and Catwoman
This will probably not win the "healthiest relationship" award, but they  have saved Gotham together many times. Moreover, they look stunning  together, what with their masks and lithe bodies. Though the Catwoman  was once the greatest enemy  and was a villain in the Batman series, the  two masked associates are a potent combination. If you as a couple  share a passionate love-hate relationship of  distinct characteristics, yet  love to be together, this could be the costume that's  perfect.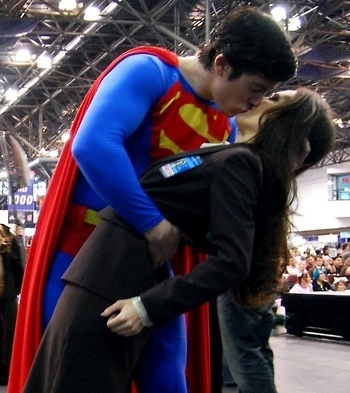 3. Superman and Lois Lane
One of the long standing relationships of the superhero world, the  adorable Superman and Lois Lane form the most popular couple in  the DC comics world. Superman and Lois enjoyed years of playful  flirting before finally tying the knot. So  if you are the mysterious  man type with an independent, strong minded lady love  who isn't  too much into dressing up in a costume, this character suits you best.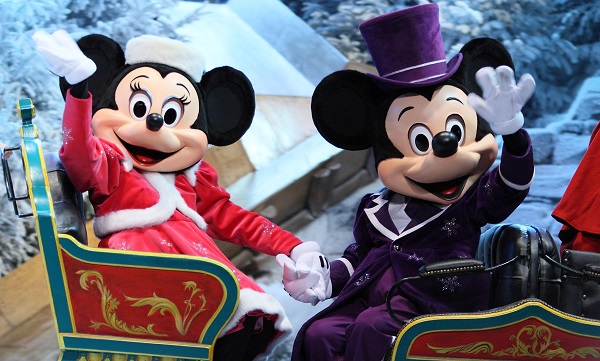 4. Mickey and Minnie Mouse
This is possibly the oldest and the most innocent couples of the  comic world. This couple will possibly evoke the most  childhood memories of watching cartoons and having a blast  every Saturday morning. So if "cute" is what defines your  relationship, then there's no better couple than the adorable  and sweet Mickey and Minnie.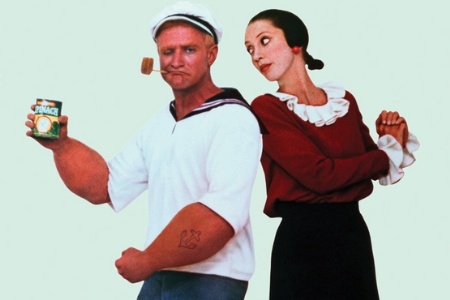 5. Popeye and Olive Oyl
Popeye's efforts to beat the slimey Bluto to win  the affections of his lady love Olive Oyl are  unforgettable. Their bickering  and love and  their fights when Olive gets fed up with poor  Popeye's sailing is fun to watch. We remember  Popeye's  strong forearms as much as the  "spinach effect" where he  finally  saves the day just in time!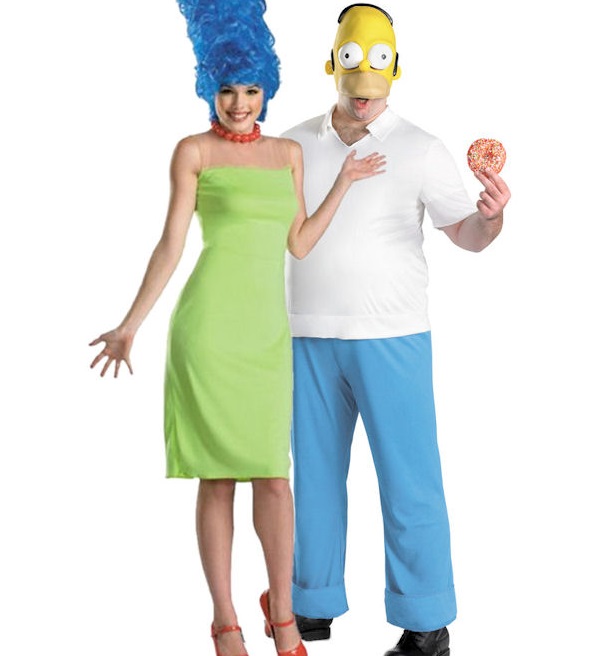 6. Homer and Marge Simpson
The Simpsons is THE longest running scripted show in television history, with over 25 seasons and 550 episodes. Homer and Marge's satirical depiction of the classic American middle class life is one of the most memorable. If you are a married couple and want to take it easy with minimal costumes, this could be the right choice.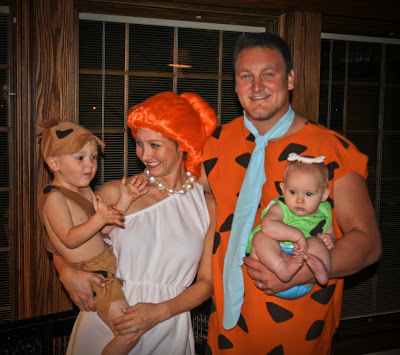 7. Fred and Wilma Flintstone
Their Stone Age love story rocked the television in  1960 when they became the first primetime cartoon  for adults. Fred and his best friend Barney were  always caught up in some crazy scheme but always  had their devoted wives willing to help clean up the  mess. So if you also have a friend like Barney then  you can dress up with old skirts with animal prints  like the Flintstones and enjoy it with friends.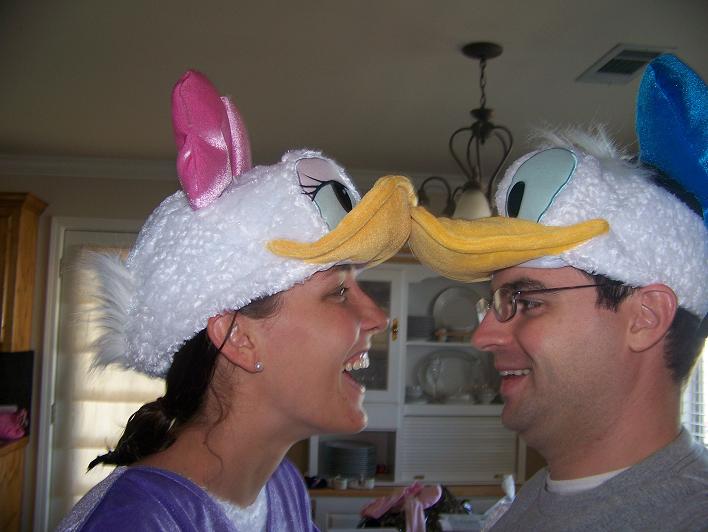 8. Donald and Daisy Duck
Daisy Duck has been Donald's girlfriend since 1940, making them one of the long standing couples along with Mickey and Minnie. They were never married but have gone steady for  a long time now. Daisy is also related to Donald's family and is also Minnie Mouse's best friend. You can either choose to have a duck outfit with your partner or go with someone who's dressed as Mickey and Minnie.
Jasmine is the classic Princess who's grown up in the  lap of luxury while Aladdin is the typical street urchin  who's brash, street smart and has a heart of gold.  Aladdin's luck changed when he landed the magical  lamp and his luck held on while he dated Jasmine who  was way out of his league! If your lady love is  enamored by the princess effect, then this can be an  amazing gift for her to provide her harem pants and  attire to dress up as Jasmine while all you need is a  simple turban a waistcoat to get started.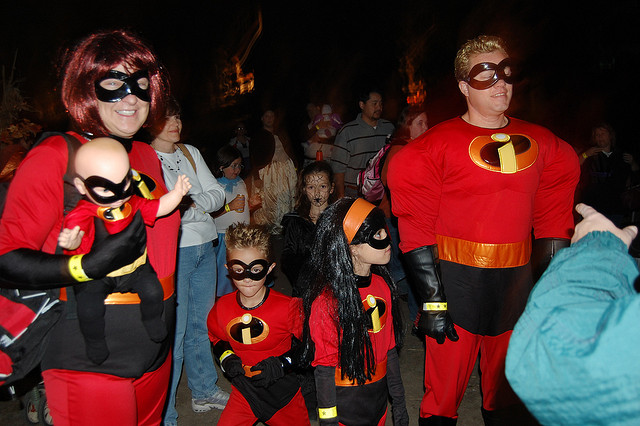 10. Incredible and Elastigirl
These characters are from the movie "The Incredibles". Bob (Mr. Incredible), his wife Helen Parr (Elastigirl) and their children Violet, Dash and Jack-Jack all of them have different superpowers. This is the perfect costume if you want to make it a family outing that the kids will be sure to remember for years to come!
Do you have any other much-loved couple in mind for dressing up? Tell us in the comments below along with whether you will be attending ComicCon 2014!