'I will love you until infinity runs out,' read the note inside the heart-shaped velvet box she thought had something else. She smiled the same smile that she had on for the past five years- a smile that said she loved the idiot who would never tire of playing practical jokes and shut the box. But just as she turned, there he was, down on one knee- the ring in hand and that goofy grin she knew by heart playing on his lips. 'Will you be my infinite?' he asked. In a moment, her smile melted into smiling tears. She couldn't believe it was happening. She had dreamt of this moment countless times- looking for its signs among the infinite stars and breathing it into life with endless sighs on sleepless nights. And here it was- but she couldn't bring the yes-shaped lump lodged in her throat to come out. She stood there for what seemed 'forever,' looking at that circle of endless love, a beautiful white gold infinity band whose graceful arches curved into an everlasting promise of 'forever.' And finally, said 'yes.' In that single moment, she could swear they didn't just wear 'forever,' they were forever…
Such is the story of every couple who choose to solidify their commitment to each other with infinity bands- the tangible promise of 'forever.' Wrapping infinity in a graceful circle, the infinity bands are powerful tokens of capturing limitless love, unfathomable commitment, boundless dedication, and infinite emotions in that singular grain of time- the moment when you say the magical 'yes' up until the day you are wedded to live a 'happily ever after.'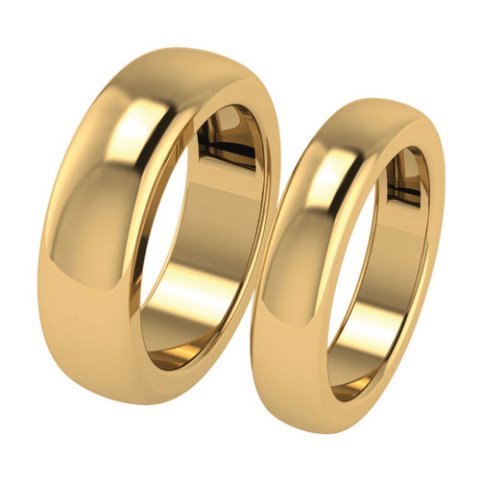 Image source: Velvetcase.com
That's the beautiful paradox about infinite love- you capture the boundless profundity of every delicate emotion of love in limited grains of time. And although one may wish it otherwise, the wonderful wedding day does come to an end- when the night calls for taking off the lavish gown, sliding out of the glass slippers, perhaps, even taking off your tiara as you relinquish the title of 'bride,' watching it slide away, far behind in time, with each ticking moment. And yet, with each passing breath, what remains yours is your infinity wedding band- reminding you of your infinite love. When you catch the sparkling circle of love on your finger out of the corner of your eye, it takes you back to the day when you promised to be by each other through thick and thin- reminding you of your perfect love and its promise of forever.
With no beginning and no end, infinity bands, truly, are the tokens of a love that lasts forever. As a celebratory token of a moment in which two souls meet, fall in love, and vow to be each other's until the end of time, these infinity bands are truly precious and special. In love with the symbolic import of these special bands of love, we decided to go looking to celebrate the timelessness of love through these infinity bands that capture a slice in time to bring in forever. We had only seen a couple when we caught sight of the scrapbook that the jewelry store kept to celebrate couples who had chosen their custom infinity bands feature. And as we turned over the leaves, we found love coming alive…in the pictures of happy couples, wearing their couple infinity bands and writing about their love…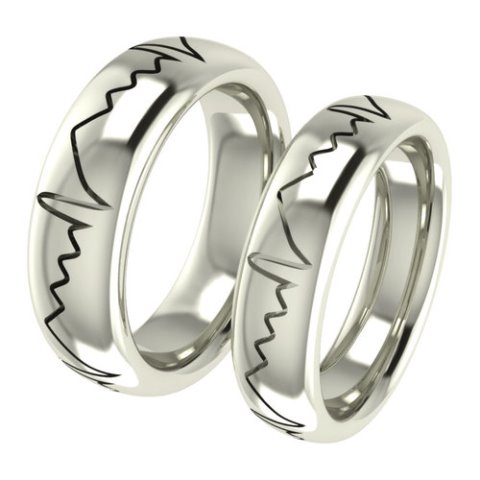 Image source: Velvetcase.com
---
"As I measured my emotions to an infinity and traveled to the depths of forever to bring her this diamond, I knew I was still offering her just a faint shadow of ALL the love I held for her." – Ramit, 29
---
 "I will love you until infinity runs out." – Shamita, 25
---
"Because they say life is long and it still seems too short a time to spend with you. So, I choose forever." – Aditya, 31
---
"Because you are the only universe I want to be in. Love you forever." – Reshmi, 27
---
"When I met you, I knew 'we' were an impossible dream- but then, you taught me to turn the impossible possible- and I brought us alive. I want to be this way, forever." – Sneha, 28
---
" In one second, you gave me a forever of happiness. Now I want to spend forever giving you countless seconds of happiness." – Kirti, 31
---
"Because some infinities are bigger than other infinities, our love is the biggest." – Ria, 29
---
"To infinity and beyond." – Pranay, 26
---
And as the last page was turned, the very air seemed to be redolent with love. All those messages seemed to say-
To my love- I shall love you till the end of time…
Featured image source: Velvetcase.com
Summary
Article Name
#InfiniteLove Couple Infinity Bands: The Promise Of Forever
Author
Description
Come, let's promise each other forever...with infinity bands...