When you think of a gift for the woman in your life, the first option should always be jewelry. You can never go wrong with it. Choosing jewelry is an art and with the plethora of options available today, it is hard to judge if you got the prettiest piece and at the best possible price. Wouldn't it be wonderful to have several jewelers listed in one place so that you would have the option of looking through temple jewelry on one page and contemporary pieces on the next? Sort of like a marketplace for jewelry?
That is exactly what VelvetCase.com has accomplished. It's an online marketplace of curated fine jewelry that lists designs from around the world. It's like having the world's jewelry in one place.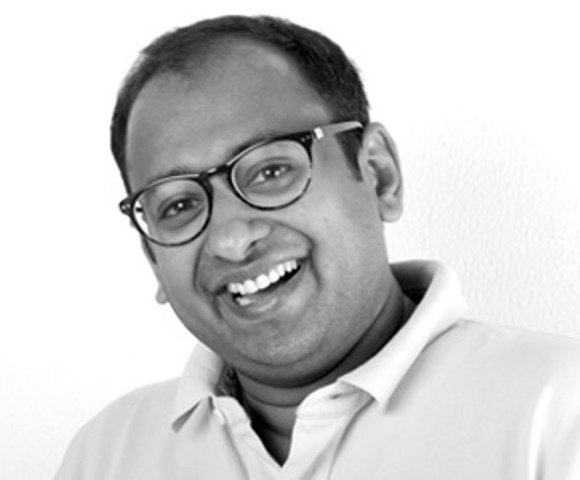 Image source: VelvetCase.com
And what better way to understand this unique concept than to pick the CEO and Co-founder, Kapil Hetamsaria's brains? Before we get into it, a brief introduction of Kapil.
Kapil is an engineer by education, with an MBA from The University of Chicago Booth School of Business. He has over 15 years of business leadership experience at global companies such as McKinsey & Co, Microsoft and the like.
Here's an excerpt from the conversation:
Q. You have worked in leadership roles in global companies such as McKinsey and Microsoft, and you are also a trained gemologist. How did that combination happen?
It started in college when I was doing engineering. I took a course in gemology and loved it. Then I spent 10 years working in the US where I learned the technological aspects of it. I worked in McKinsey and Microsoft post that. The combination of understanding jewelry as a domain and technology as an enabler is actually quite rare, and that's what I bring to the table at VelvetCase.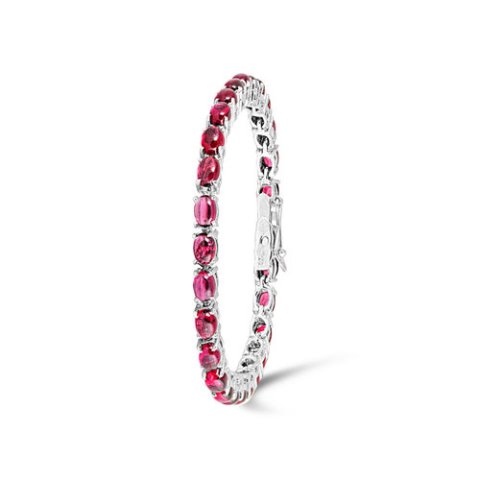 Image source: VelvetCase.com
Q. VelvetCase is a unique model where it is a marketplace that any jeweler from anywhere in India can come and list their products. Why did you think of the marketplace model for jewelry?
In simple words, you can say we're trying to build an Amazon for jewelry. When we started VelvetCase, we weren't thinking marketplace, we were thinking a custom jewelry company where a consumer has the power to truly design what they want and then get it made. But as the business picked up, we found that there was a lot more opportunity in terms of providing a platform for the 500,000 or jewelers. It's an extremely fragmented industry, and each jeweler specializes in one or two kinds – be it gold, silver, platinum, uncut diamonds, precious stones, etc. So we felt that bringing together these specialists into one place would be the best way to give a unique experience to consumers, because consumers today are a lot more experimental when it comes to jewelry. We want to become an online destination for jewelry across materials, across designs, across price points, and across locations. The breadth and depth of the availability in terms of designs on such a platform is truly amazing. We have everything from INR 1500/- all the way to INR 10 lakhs. And that kind of range, you can't get anywhere else.
Q. With jewelry increasingly becoming a 'mass marketplace,' would you say that VelvetCase has something unique for everybody?
Sure, the marketplace model is what allows us to have the range and breadth that ensures that it has something unique for everybody. Honestly, if you look at the lifecycle of a person, a newborn girl getting her very first piece of jewelry when she gets her ears pierced – it could be a pair of silver studs costing INR 500/- or a pair of gold studs costing INR 3000/-, we have something for everybody. The point is that from there on, the life and the bond with jewelry of that person starts.
Q. What are some of the unique things that you have launched or plan to launch as part of VelvetCase this year?
One of the core things we're planning to launch this year is based on some feedback we received from our consumers. We've noted that consumers are okay to spend anything under INR 30,000/-. But over that amount, consumers wish to wear and see the piece, and then decide to buy it. So we are launching Free Home Trials, starting in Mumbai. Essentially, the consumer goes onto the site, selects designs that they want to try at home and the same is sent to them for a trial before the purchase. It's like uber for jewelry. There are so many designs and pieces of jewelry lying around in stores across the country. And we're enabling the consumer to try these on from the comfort of their home.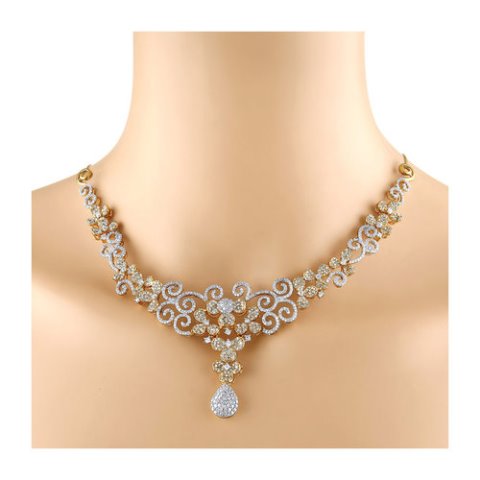 Image source: VelvetCase.com
Q. Tell us the most satisfying customer feedback you have received that makes it worthwhile running VelvetCase?
(Laughs) There are lots of them, but I'll tell you one of my favorites. It was one of our customers' parents' 50th wedding anniversary, and she wanted gifts for a few guests as well as a special gift for her parents. It came as a sudden, unplanned event where she had to plan every little detail. So she came on VelvetCase and ordered what she wanted. Then she even called up customer care and said it was urgent. So we shipped all of her purchases on the same day. And the testimonial she wrote was that VelvetCase is a savior! People usually write about liking one design or the other, but to be called a savior, it meant a lot. It was about how deep and emotional the personal connect was, and it meant a lot. Whether in terms of convenience or price, we touched this one person.
Q. Tell us an interesting anecdote of a jeweler who listed on VelvetCase and saw their fortunes turned around.
Without taking names, think of a manufacturer who doesn't have a consumer brand at all. They have been selling B to B. They have fantastic pricing but they don't have a way to get to the consumer. They used to export, but once they listed on our platform, they have done really well because they have designs that they know have worked for several years in the West, so they work with young consumers. They are mostly modern, contemporary designs. They are export-oriented, so the consumer gets export prices. And they have almost zero costs to run their India business on because they've listed on VelvetCase.
Another case study we've done is of a retailer from Mumbai, who has a store in Delhi as well. They have styled almost all of Bollywood. When they came onto the platform, they saw that almost 10,000 people had engaged with their online store after listing on VelvetCase. And this was across 222 cities, with only about 25% of them being from Mumbai and Delhi.
So basically, VelvetCase is a completely complementary channel to what the jewelers' existing business is.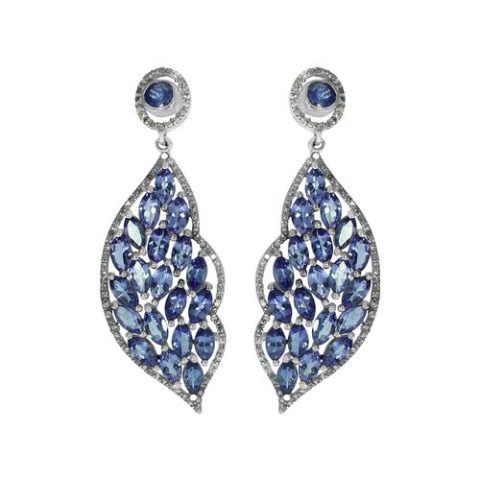 Image source: VelvetCase.com
Q. What is the ethos of VelvetCase that you want people to get when they're shopping on VelvetCase?
The first thing I want the person shopping on VelvetCase to take away is resonancy. I want them to feel that the jewelry is utilitarian, that they're going to want to wear it and not just stuff it in a locker. The second thing is the transparency in terms of the process and experience for a customer. And the third thing is trustworthiness, value, and cost.
Q. What is the significance of jewelry for you? What feelings does it evoke?
I'm super-passionate about it, I love it. I'm extremely passionate about the sector – whether about the size or on a philosophical level. It's a $50 billion industry in India in terms of how vast the sector is, and on a philosophical level, real estate and jewelry are the only two assets that people appreciate – whether enjoy living in a house or wearing jewelry – across classes.
Q. What is your favorite piece of jewelry on the VelvetCase platform, and why?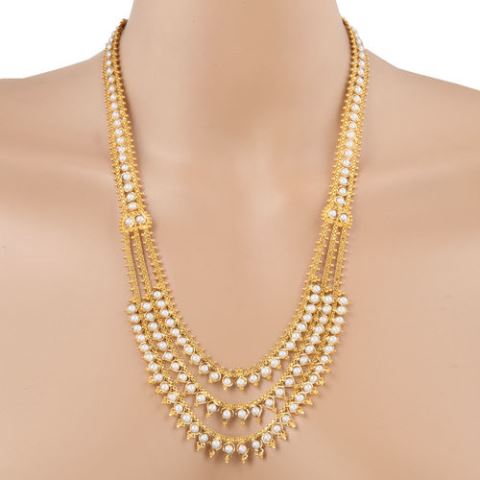 Image source: VelvetCase.com
It's a bridal necklace. It is something I've jointly developed with my partner. What makes that necklace special is that it's a three-line necklace, with each of those lines being detachable. What makes this piece unique is the modularity of it. It's unique in the sense that it's one piece that you can wear in six different ways. It's a six-in-one necklace. And it's fantastic value for money, because when a woman is buying a bridal necklace, she wants something that she can wear again and again, and not wear it just the once. So this is the perfect necklace, which allows her to either dress up or dress down.
Q. On a completely different note, what is the most romantic gift of jewelry you have given your significant other? And why that particular piece?
I think that most emotionally significant piece of jewelry I've given my wife is something I gave her while we were dating. I had planned this for a Valentine's Day. I had a small, very delicate ring, which I'd put it in a teddy-shaped balloon. I gave her the teddy as the gift with the ring inside it. That was the most memorable and emotional piece that I've given her because there was a lot of thought that went into how to give it to her.
And then on our tenth wedding anniversary, I got influenced into buying her a large solitaire.
Q. What is the road ahead for VelvetCase?
The road ahead is exciting. We're probably the only company that is doing the marketplace for jewelry model, and given the breadth and depth of the sector, we will be able to get 50,000 brands on our platform over the next 2-3 years. Also, we want to make VelvetCase the default destination of choice for anyone, when they think jewelry. I think, whether they transact, when they transact, is all secondary. We want to be the first choice when someone thinks jewelry.
Summary
Article Name
Meet The CEO Of VelvetCase.com, Who Wants To Make It The Amazon Of Jewelry
Author
Description
VelvetCase.com is a unique marketplace for jewelry, and its CEO Kapil Hetamsaria wants to make it the Amazon of jewelry. Here's the excerpt of his interview.