If you are alarmed don't be, because there is no embarrassment, no shame, and nothing wrong with proposing to your boyfriend, so let's get that out of the way. Now all the feminists raging to subvert the inherent gender-biased that has managed to creep in even in the simple act of expressing your love and affection need not worry, for there are several cute, romantic and unique ways in which you can propose to your boy love, if you know that he is indeed, your soul-mate.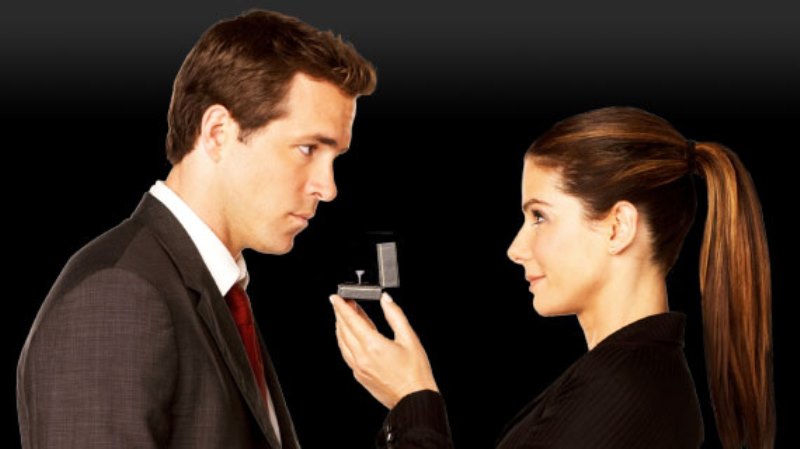 Image source: Google, copyright-free image, under Creative Commons License 
You don't have to psychology manipulate him or drop drastic hints or become a pathetic sap to make him propose, because you, as an independent individual, can go ahead and do the deed yourself.
---
Suggested read: #LeapYearProposal 10 Essential Things To Keep In Mind While Buying An Engagement Ring For Your Man
---
One of the most alluring advantages of proposing to your boyfriend is the fact that he is going to be taken by surprise and it is going to be a story that you will be telling your grand kids for generations. Another benefit is that you get to plan the whole thing, down to the last detail, so if you are a control-freak and have borderline OCD like me, then you don't have to worry about a shoddy proposal or your boyfriend screwing up.
Now that we have all these factors out of the way, let's get down to the details. Here are the cutest ways in which you can propose to your boyfriend, so that you get your happily ever after on your own terms!
1. Put your ring inside his favorite food
Image source: Google, copyright-free image, under Creative Commons License 
If your man is a foodie, there is no better way to propose other than by hiding the ring in the food he likes the most. However, you have to be careful when he is eating, because you wouldn't thousands of your dollars ending up in his bowels. Make sure he is careful when he is eating, and it is even better if it is a small kind of food like cake or pudding. Hide your ring in it, and pop the question when he is reveling in gastronomical bliss.
2. Don't propose with a ring
Taken aback are we? This is one of the best, cutest, most unique ideas you can use when you are proposing to your boy love. An engagement ring is a cliché that has become more of a force of habit, which you can forgo entirely when you are proposing to him. You can use anything that lasts a lifetime, which could substitute as a ring. A great idea would be proposing to him with a watch which has been engraved to signify the forever that you are going to spend together, because no one is going to say no to so romantic a gesture.
3. Revisit your first date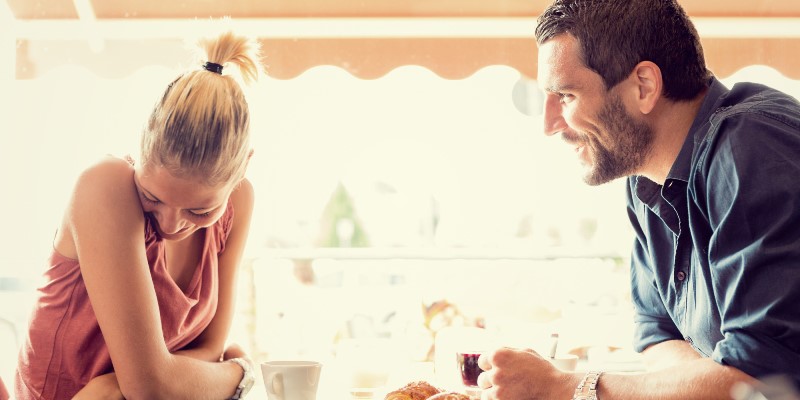 Image source: Google, copyright-free image, under Creative Commons License 
No matter how macho they try to be on the outside, guys are actually really sappy and romantic and are basically suckers for cute things that you do for them. A great way to propose would be to go back and revisit your first day, and do exactly what you did, no matter how perfect or how disastrous it was. If your first date ended with an earth-shattering kiss, make sure this one ends with another earth-shattering surprise, aka, the proposal.
4. Make use of the games in your house
If you have yourself a gamer boy, try using these to your advantage when you are thinking of creative ways to propose. If you love playing indoor games like scrabble, spell out the words "MARRY ME" with your tiles and show it to him, for the best surprise of his life. If he is more of a video game person, figure out a way in which you can use that to show him that you want to make him yours forever.
---
Suggested read: Yes, He'll Propose: 11 Signs That He Is Going To Pop The Question
---
5. Propose with a treasure hunt
Image source: Google, copyright-free image, under Creative Commons License 
Bring out the Indiana Jones in your man by organizing a treasure hunt all over the city. The best part is that he is going to get the most precious treasure of all at the end of the trail, which is you with your engagement token, waiting to propose to him. It is a fun, engaging and creative way of organizing a proposal, if you are both the adventure and adrenaline-seeking kind of person.
6. You can't go wrong with a flashmob
If your boyfriend is more of the dramatic kind, where he is all for PDA and family and excitement and is an extrovert through and through, then get hold of all your family members and friends and all his family members and friends and organize a flashmob by taking a leaf out of Justin Timberlake's book in Friends with Benefits. It is going to be exciting and wonderful and something that everyone the both of you love will remember for a long time to come.
7. Make his dreams come true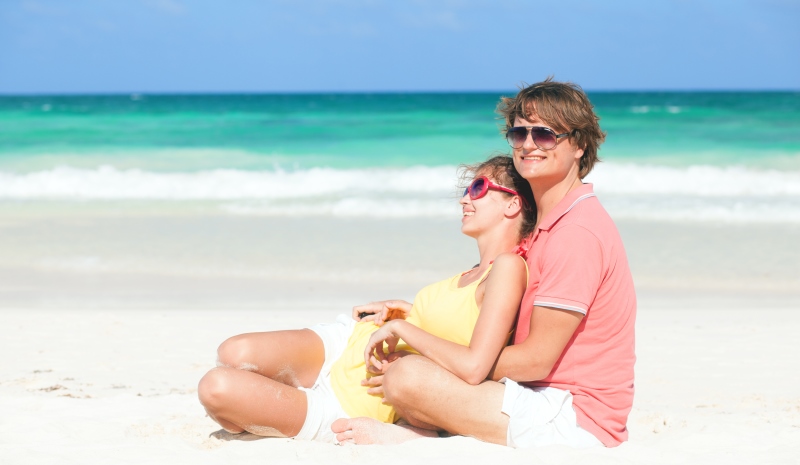 Image source: Shutterstock
Everyone has a secret bucket list, and if the two of you are close enough, it is likely that you have seen each other's bucket lists. Whether it is bungee jumping or going to Peru, or attending Comic Con, there are certain things that your love must have wanted to do for a really long time. If you are getting ready to propose to him, why not make one of his dreams come true? Take him on his dream vacation or engage in some dream activity together, and when you reach peak love level, pop the question, and proceed to make some of the best memories of your life.
8. Nerd out on him without inhibition
If your boyfriend is a nerd, there is no shame in using that to your advantage when planning something for him. In fact, it will make him feel super special if you go out of your way to learn something he usually freaks out about, to tell him one of the most important things you have. If he is a Potterhead, get a snitch necklace and hide the message inside. Use a QR code, which when scanned shows the message "Marry me?" honestly, the possibilities are endless.
9. Make a movie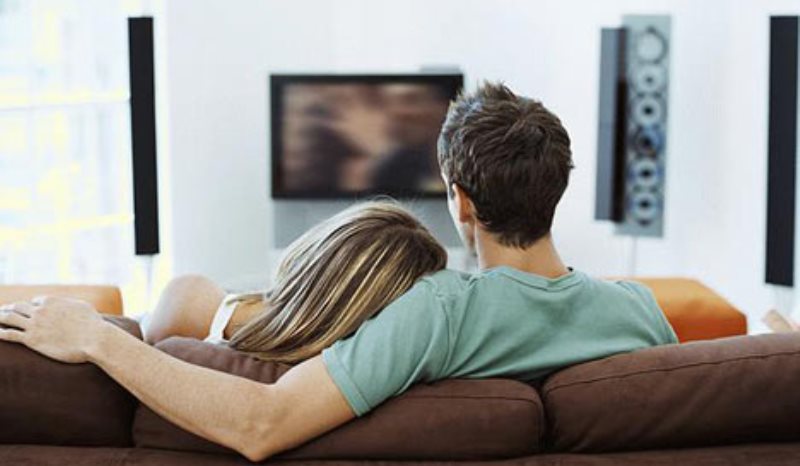 Image source: Google, copyright-free image, under Creative Commons License 
A movie is a great and unique way of popping the question to your better half. Get actors to play the part of you and your partner, and make them recount your entire story, starting from the first date, to your trials, your sweetest moments and where you are now. When the credits roll, let the words "Will you marry me" appear on screen, so that your boyfriend gets the best, mushiest surprise of his life.
10. Write him a letter
Sometimes words are the best means to express everything you are feeling, even when actions falls short. There is no better way to express yourself than through an old fashioned letter, which he can read again and again, even after you have been married for a hundred years. You can write everything you have ever felt for him, and all the promises you want to keep when you are married, which will be the best, most memorable declaration of love ever. After that, you can either directly ask him to marry you, or you can end your letter with this sweet question, which he couldn't refuse even if he tried.
---
Suggested read: #BestOf2015 Top 10 Memorable Marriage Proposals Of 2015
---
11. Use a Pokeball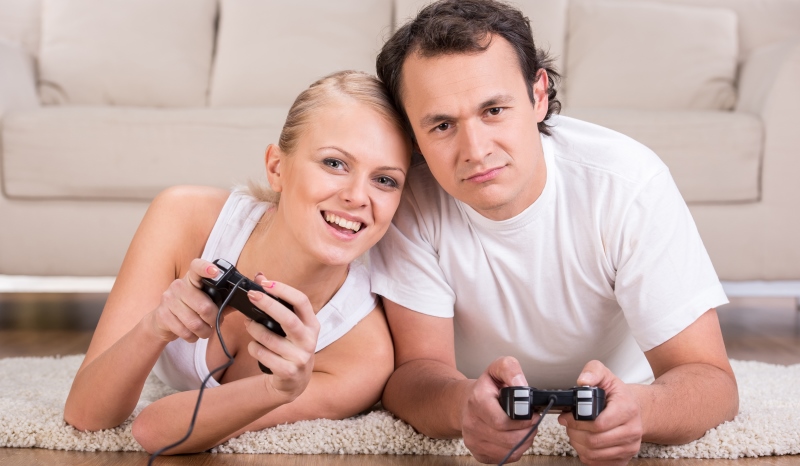 Image source: Shutterstock
Few people in this world hate Pokemon. It is a wonderful obsession that the world has taken, and you can take the Pokemon craze to a whole new level when you use a Pokeball to propose to your boyfriend. Pokeballs are easily available, and you can simply take one and write "I choose you" with a picture of him inside. Let me warn you that your boyfriend might pass out from excitement, but when he recovers, he is going to realize that being married to you is going to be the greatest adventure of his life.
These were only some of the ideas, which should inspire you to think of other things which could make your boyfriend delirious with joy when you finally pop the question. However, it is understandable if you have certain doubts in your mind.
You might think that if he hasn't proposed then he isn't ready to get married to you yet. However, if you are ready, then nothing should stop you from proposing to your boyfriend and taking initiative when it comes to your relationship. Do whatever comes naturally to you, because that is what makes your relationship so wonderful in the first place.
Featured image source: Google, copyright-free image, under Creative Commons License 
Summary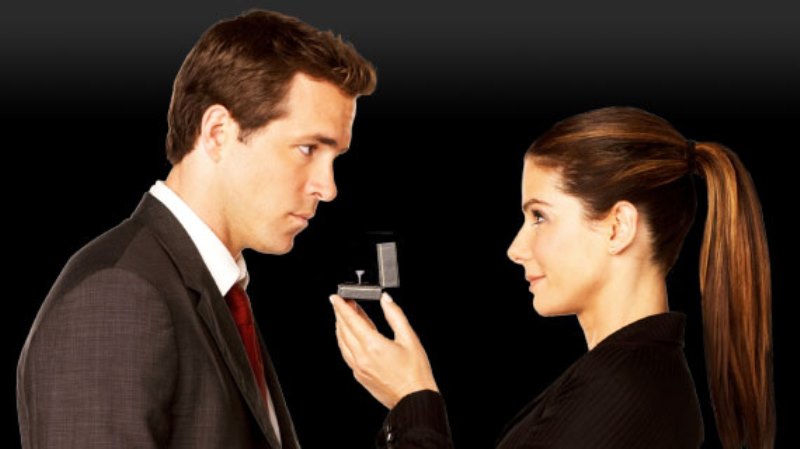 Article Name
11 Unique And Romantic Ways Of Proposing To Your Boyfriend
Author
Description
If you're wondering what the best way of proposing to your boyfriend is, worry not! Take a look at our list of most romantic and unique proposals ever.