Today, Mercury enters Sagittarius to forge the end to an unfavorable situation and effect the beginning of a new favorable one. However, the same planetary transit can bring about sudden changes and it depends on you to play the movement to your advantage. Identify how the celestial conjunction prompts instability and learn to channel the chaos toward the signposts to a lucid future. With a sun-Chiron trine today, you will find yourself brimming with potential to plumb the depths of doubt to find 'purpose' and 'meaning' in life. Pick up the opportunity, adjust your plans and get going.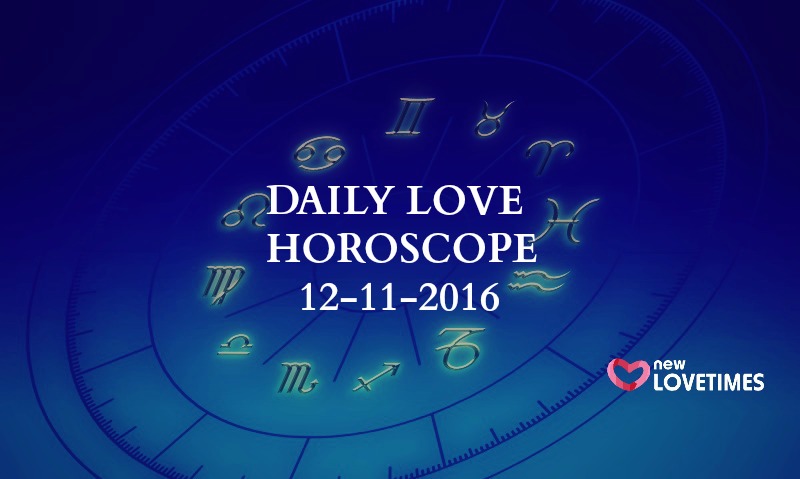 If you are wondering how, just follow the directions your stars gave us. Like always, the NLT daily love horoscope is here, happy to help.
---
Suggested read: Your monthly love horoscope for November
---
Aries horoscope
Love and relationships: Resolving conflicts is important to you today. If you find yourself second-guessing your commitment, it may be a sign that you are sacrificing more than you'd signed up for. Serious conversations are on the cards and the outcome may not be an imminently happy one, but will certainly prove rewarding in the foreseeable future. A word of caution for the wise, use words with caution today!
Health: Health can suffer owing to surprise circumstances throwing things off-center. It is advisable to harness the energy of the planetary transit to stick to one's routine diet and workout regime to prevent any misstep.
Work: With the easy aspect between sun and Chiron, myriad opportunities to grow, build and move forward present themselves. Mercury's movement into the solar ninth house implies a paradigm shift in your focus from professional rewards to learning and expanding your horizons over the coming week or two.
Money: You have been fretting on the financial front for a while now. However, this is a good time to strengthen your monetary foundation and think of long-term investment plans.
Favorable color: Aquamarine
Taurus horoscope
Love and relationships: With Mercury moving into your intimacy sector, you may be feeling everything ever-so-deeply. Nothing less than a deep, profound connection satisfies you, Taurus and the very one awaits. You just have to watch your natural skepticism and recognize the need for change rather than dwelling on the idea of being caged in by a relationship.
Health: You may feel like your energy reservoir is being zapped of its contents and may have to amp up your food intake to make up for the additional drain. Try to steer clear of overexerting yourself or else you may fall sick.
Work: With the moon entering your sign, you seek stimulation and a stronger connection with the world around. Your focus is on learning and growing as you start to shift gears from the overanalyzing mode to the problem-solving mode.
Money: Money is tight today and you may want to rearrange your finances. Do some pragmatic financial planning and cut on your expenses to stack on some savings. You will be thankful for the wise decision later.
Favorable color: Magenta
Gemini horoscope
Love and relationships: While things may move at a jagged pace in the personal realm, you are able to focus on the bigger picture and hone in on your priorities. Effortless communication with your partner may pave the path to the next big step in your love life.
Health: The positivity you are brimming with ousts any health issues and its infectious nature spreads out the happy wave around.
Work: With Mercury moving into your partnership sector, you are in an optimal position for negotiations. If you have been planning to raise funds for your venture or invest in an engaging idea for business, this is a favorable time. Your confidence has the plus of humility and allows for your efforts and performance to be recognized and appreciated.
Money: Recent financial woes are likely to rise to the surface again. Try to rein in your expenses and think of new methods to pile up on the savings. Think twice before engaging in any financial arrangement. Although things may seem unlikely to change, give yourself a little time and things will fall in place.
Favorable color: Brown
---
Suggested read: Is your relationship not working? Here's why, based on your Zodiac
---
Cancer horoscope
Love and relationships: Your interactions with your partner are focused on growth and healing. You are either going to walk baggage-free out of a comatose or dead relationship or simply, step into a renewed romance. The latter half of the day can bring in some pleasant surprises but sharing how you feel is the only thing that will keep you sated.
Health: With Mercury entering your work-health sector today, you are in a pretty positive place now. Make good use of the body-mind conjunction to avail and excel at all opportunities that come your way. You are 'fit' for it.
Work: With the sun-Chiron transit radiating a feel-good vibe, you feel especially free to be yourself and have no qualms wearing your no-f*cks-to-give garb.  You are not afraid to be just who you are and feel no need to go out of your way to please another. Colleagues recognize your uniqueness and appreciate you for your vision and strategy.
Money: You are probably keeping a careful tab on your assets and liabilities already. This is the perfect time to increase your income and steady your financial situation. Do not spend beyond your means and find a way to increase the wads of green in the bank.
Favorable color: Sea green
Leo horoscope
Love and relationships: With your ruler Sun and Chiron in harmonious existence today, you feel in your element. The spotlight's on you, just as you like it, and you are reveling in the attention of your beloved. Emotional support from friends and family is poring in and you couldn't feel more at home.
Health: Health is optimal and you may take to happy competitions, games and hobbies instead of your workout regime to satiate the leisurely vibe infested by Mercury's movement in your respite zone.
Work: While you are feeling especially cheerful today, not to forget particularly lazy, work is taking a backseat. While most of it is for the good, for you deserve the rightful break from wonky work hours, the toil is going to toe right in, after the 'holiday fervor' ebbs.
Money: If you have been planning to buy property or invest your money in mutual funds, now seems as good a time as any. We'd recommend having faith in your instincts and trust your intuition's predictions on future trends. They are right on-target and it would be foolish to wait for a more optimal time.
Favorable color: Mauve
Virgo horoscope
Love and relationships: If nagging has been rattling your nerves, this day puts an end to it. With equal parts of listening and communicating powers vested in you by the planetary transit, you have as good a chance as any to bolster your relationship and elevate it to a nag-free plane. Mercury's entrance into your home and family sector predisposes a harmonious influence in the domestic realm. However, if you have any lingering doubts about a familial situation that seems to have run ahead of you, now is the time to hit pause, communicate and reset.
Health: You have taken on more than you can chew in the recent past and the consequent exhaustion is likely to come flooding in today. Try to sit back and relax in the company of your favorite tipple and a good book. Because, we know, dear Virgo, you enjoy nothing more. However, if you feel too zapped of energy to sit up and take note of the words on the page, sweet slumber will work better than a nutritious platter of delish delicacies.
Work: Projects will still be flowing in but you need to step back and evaluate just which ones you want to take on. Try to avoid outright rejection as it may tend to invite a downward spiral but build on the tact of efficient delegation and smart work, so that you add to the repertoire of projects with the potential to perform for you in the long term.
Money: You are likely to think of long term security at the moment and rightly so. However, avoid taking any brash decisions as that may lead to an errant path, ending in sour regret.
Favorable color: Oxblood
---
Suggested read: How you show your jealousy in love, according to Zodiac
---
Libra horoscope
Love and relationships: Renewed with a sense of ravening independence, you may find yourself not quite willing to adjust, adapt and compromise as you normally would. This may create some tension in the personal realm and may pop some challenging situations in your face- but your confidence at the moment is unlikely to admit defeat to anything.
Health: The Sun-Chiron connection predicts a period of optimal health and you will realize the importance of a healthy partnership between good nutrition and a well-planned workout regime.
Work: With Mercury moving into your communications sector and the sun-Chiron connection strong for work, you are likely to usher in a period of authentic and unparalleled professional growth. But the pleasantly busy and curious period may also drain your spirit vials, if you do not take intermittent breaks to rest and refill your zest for work.
Money: You may find yourself yearning for a greater sense of financial security right now and fret not, for you will get there. In time. Remember, Libra, there's a time and place for everything.
Favorable color: Lapis blue
Scorpio horoscope
Love and relationships: An honest approach is the most becoming today, so it is only fitting that you extend the same in your relationships. If you have been fancying someone for a while, now may be just the time Cupid is ready with a drawn bow and arrow. If you are in a relationship already, you may want to vitalize the bond with some naked and raw vulnerability.
Health: While health isn't a cause for concern today, you may look up to someone close for veering you to an inspiring and happier mental space. Be careful not to fall prey to suspicion, skepticism or doubt as it can threaten to interfere and even, ruin the good vibe.
Work: With Mercury moving out of your sign and into your resources realm, you are likely to rev up the 'resourceful' quotient of your personality, finding it extremely easy to be adept at all situations thrown your way.
Money: Money has been tight for a while and both thinking and talking through your financial woes can prove especially useful at the moment. A lucky discovery of a forgotten fund may come in handy to solve a pressing matter, but be careful to avoid any reckless spending.
Favorable color: Tangerine
Sagittarius horoscope
Love and relationships: The Sun-Chiron aspect makes it a particularly favorable clime to inch closer to your partner, friends and family. A deeper emotional understanding is predicted and a resultant unconditional support is likely to stream in.
Health: Health isn't likely to create much trouble unless you push for things that your current physical and mental capacities aren't ready to provide.
Work: With your powers of reason alive and kicking, you are likely to assume a position of unquestioned authority and dominance at work. Of course, the demanding nature of the job can get to you but intermittent breaks from the rigorous cycle can help soothe your frayed nerves. Stick to a self-conscious 'on-off' mechanism to take well thought-out decisions and gain more allies.
Money: You are likely to be rewarded with financial gain for your persistence and hard work.
Favorable color: Apricot
---
Suggested read: This is what people secretly want to change about you, based on your Zodiac sign
---
Capricorn horoscope
Love and relationships: Mercury is currently tucked away in your privacy sector, making you more sensitive in your personal matters. You are less likely to jump to conclusions or make decisions, exclusively reliant on reason alone- as you are susceptible to probe deeper into the matters of the heart. However, it is advisable to unzip the bag of emotions only you are privy to and inject some openness by sharing your thoughts with close ones. It will only foster more sincerity and warmth in your relationships.
Health: Do not second-guess your nutrition choices- as they are likely to push you to unnecessary stress and worrying, which, in turn, may have an adverse effect on your health.
Work: It is advisable to stick to tried-and-tested formulae at work, as your particularly delicate emotional position leaves you amenable to poor decision making at the workplace. It is also possible that you feel listless and hence, it isn't the right time to push boundaries and take on more than you can handle.
Money: This is not the time to be impulsive in money matters. A single wrong move could prove disastrous and hence, it is best not to disturb any financial arrangements already in place.
Favorable color: Lavender
Aquarius horoscope
Love and relationships: Mercury, in your sign, is high on energy but not quite focused. Therefore, while you are inclined to act independently and have a determinate willpower to succeed, it is recommended that you let in your partner, so you can feel just how reinvigorating your partnership can be. There's something about a couple that works together and stays together- something sweet!
Health: This is an opportune moment to take accountability for your health. If you have been rash with the carbs and calories, now is a good time to hit the pause button, delete the unwelcome junk and send out invites to healthy, nutritious platters.
Work: Your firm resolve and striking independence can act as a catalyst to bolster your professional success. New ideas, enlightening conversations and a keen sense of leadership that attracts the right resources to actualize and effect growth are all on the cards. Collaboration and innovation may be the duo you need to succeed.
Money: This is a good time to boost sales in business and rake in more cash. Investments in time-tested schemes will bring in good returns.
Favorable color: Plum
---
Suggested read: This is how you will get over her, based on YOUR Zodiac sign
---
Pisces horoscope   
Love and relationships: With Mercury beginning its three-week transit of your solar tenth house and reigning your solar chart, you may seem to have deep, insightful conversations that tug at heartstrings. Do not be surprised if you suddenly start to 'count' more in your beloved's life. It's just the celestial powers!
Health: With your capacity to absorb ideas running on an all-time high, you are filled with an unquenchable thirst for knowledge. However, it is advisable to rein in on the curiosity as you can soak up other people's poor moods or negativity as well and bring in stress.
Work: You are less likely to 'work' and more inclined to teach, guide or simple, share ideas and bond with people today. Sought after for your insight and perspicacity, colleagues are going to take to you for any decision-making and problem-solving matter.
Money: Try to remain flexible on money matters, as things may not go as planned.
Favorable color: White
Sign up to our newsletter to receive your daily love horoscope in your inbox. It comes enveloped in loads of love!
Summary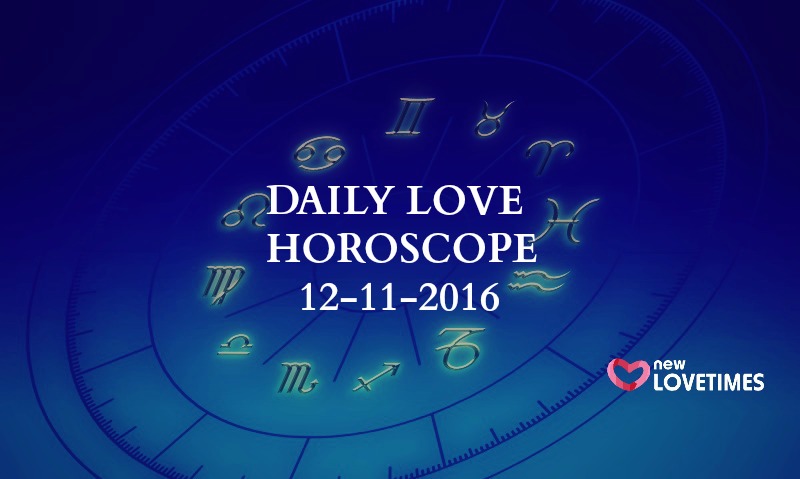 Article Name
Daily Love Horoscope For 12th November, 2016
Author
Description
Here's your daily love horoscope for today. Check it out to see what the stars, the planets & the universe have conspired for you!