A new entrant in the elitist niche dating app-scape, HeyTiger, positions itself as your 'wingman' bud, if you went to Princeton and would like to pick your partner from among the Princeton alumni! Created by Arjun Landes, a Princeton alumnus who works at Google, the app is designed to befit the 'dating requisites' of selective graduates from Princeton!
Something snooty 'bout that?
Image source: Google, copyright-free image under Creative Commons License
Well, not so much. Just like other niche dating apps designed to create a 'safe and comfortable' space to meet like-minded and desirable singles (who are vegetarians, Jewish, Harvard graduates or perhaps, like a certain type of salad), HeyTiger too makes a rather solid attempt to fit into the ever-growing world of online dating!
"The truth is there are a lot of people who aren't comfortable being on Tinder because there are a lot of randoms out there," says Landes. "It made [people] more comfortable using it, the novelty of it, and knowing that it was only Princeton people."
Launched around the same time as the university's Reunion bash (Thursday, May 29, to Sunday, May 31), the app, as Landes avers, was meant to help Princeton alumni connect with each other. Available for free from the itunes store, the app lacks a verification feature to confirm if a member is really a Princeton alumnus, but Landes confirms that he hasn't heard of a single member outside of the Princeton community signing up.
---
Suggested read: Wingman dating app – A Tinder for the skies!
---
The signup process asks users to reveal their height, class year, major, and of course, the eating club they belonged to while on campus. It also asks members for their favorite Wawa snack. Users can filter the gender and age of people the app will show them, and after that, the app works as expected: Photos of Princeton men and women appear one at a time, and users can tap an orange heart to indicate they like what they see. If two people 'heart' each other, they are invited to have a conversation.
Having been birthed by a narrow focus and a utilitarian approach, Landes isn't sure if the app will stay operational long past the Reunion, but the effusive response received keeps him hopeful. With more than 3,000 matches under HeyTiger's belt in a short span of two weeks, HeyTiger seems to be making its way into the realm of other niche apps of a similar nature, like The League, created by a Stanford MBA last year! Only it takes the filtering a step further by making its dating pool hail from one of Ivy League's bastions! Whether or not that seems excessive is a question that might well be evinced by research, investors. and of course, HeyTiger's operational success in the long run!
But as of now, our only question is – are we, as a race, becoming so parochial as to limit our possibilities for dating to a group of people we might have, at one time, bumped into on the college campus and cursed? Seems to me like the primitive jungle-rule of tigers mating with those that bear the same stripe! :/
Either which way, HeyTiger, with its basic and not-so-smooth interface seems to have done exceptionally well – so there might be a chance that Landes can make his 'birds of a feather flock together' approach work for HeyTiger!
We are waiting to see – if that – and how!
 Featured image source: Google, copyright-free image under Creative Commons License
Summary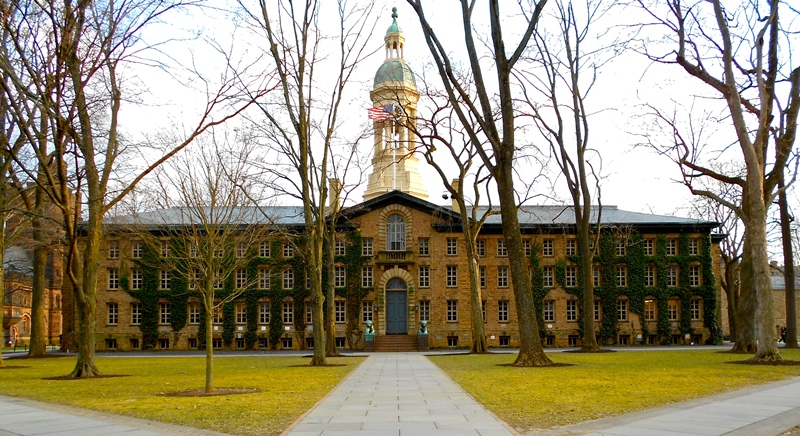 Article Name
HeyTiger Is Tinder For Princeton Alumni
Author
Description
HeyTiger is Tinder for the Princeton University alumni. Founded by Arjun Landes, a Princeton alumnus who works at Google, it is THE app for Princeton dating!