If the thought of flying without boning seems 'meh' to you, fret not – a wingman that pulls off better wingman stunts than Barney Stinson offers help. Yep, that's right! Wingman, a dating app, founded by Gabe Whaley, wants to help you join the mile high club coz let's admit it – humping at sea level has gone ohh-so-mainstream and boring!
A new entrant in the club of minimalist niche dating apps, Wingman offers to set up co-passengers who might have hithertofore wanted to flirt their way into something more on the flight, without having to worry about the not so helpful seating arrangement! And c'mon – we have even had apps that matched potential partners based on their salad preferences – so, let's admit this debatable, albeit intriguing new dating app surely makes a lot more sense. And why wouldn't it? Isn't it taking online dating to a whole new level altogether – just 30,000 feet higher, to be exact!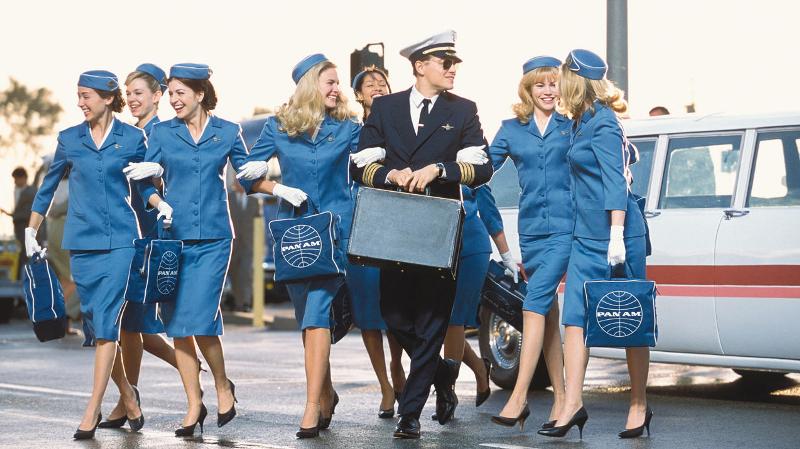 Image source: Google, copyright-free image under Creative Commons License
As for the thought-mother that birthed Wingman, Buzzfeed copywriter and creator of Wingman, Gabe Whaley asserts,
"I'm pretty sure that at some point, anyone who's flown has had a thought like, 'I wonder what it would be like to talk to that person. Too bad it's never going to happen, because the seating arrangement didn't provide for that.'"
---
Suggested read: Pure Dating App promises 'pure' pleasure
---
So, how does the app work?
In a barebones layout of Wingman's modus operandi, Whaley described the functionality as a simple sign-up process that would require users to create a profile complete with pictures, personal details, and flight number. Of course, since it's a dating app, users can also mention whether they are traveling for business or pleasure (pun intended). The app will then provide the user a list of other users who use the Wingman app, and are on the same flight. It then boils down to a Tinder-esque swipe of the screen to the left or right, where you can browse through the list of fellow passengers, zero in on a potential match, and even strike up a conversation. Of course, it'd help if you had a George Clooney-ish charm going on along with your Wingman's intervention (pun intended again). 😉
With in-flight Wi-Fi and Bluetooth, the viability of Wingman app is beyond question. But isn't the pool for choice a li'l restrictive? And aren't the chances of the success slimmer? Whaley has had his qualms too. He told ANIMAL New York that he agrees that the concept is a tad bit far-fetched but he is playing up on the curiosity quotient attached to selling the 'sexy' (?) prospect of joining the mile high club! Ohh – the appealing joys of 'doing it' in a smelly, shoe-box sized airplane-bathroom with a perfect stranger! 😛 In fact, an unfazed and enthusiastic Whaley expresses his excitement in no uncertain terms,
"I think it will make people curious, and you never know: someone might use it, and it might start a conversation that they might not have otherwise had. It could turn out to be really good, or really bad. Either way, I think it's really funny."
Funny or plain bizarre, the app that allows you to hookup before touchdown is surely an interesting addition to the gamut of niche dating apps that match potential partners on their gaming or food preference, or even 'quirks' that clearly spell out that the person on the other end is a numbskull, self-proclaimed chump who feels he is 'interesting.' At least, you have to give Wingman app a round of applause for its attempt to exhort brazen honesty in that passengers are allowed to save their day by connecting and perhaps, canoodling and more with people (as skeevy as them) so as to give the other passengers who would much rather stretch their lounge sleep aboard the flight – a 20-minute wait for the toilet!
---
Suggested read: Professional photographers make you swipe right on Tinder
---
And for those of you wondering about the side-effects among other 'questionable' things – let's just say there will be a lot of 'how do we move in here' and 'there's sh*t on the toilet seat' sagas as constant commentary on the flight! As for the nooks and crannies, we already gave you all the data you need, go, figure! After all, a good 'wingman' comes in handy if you can follow suit! 😉
Whether the Wingman app does manage to stretch its wings and fly – remains to be heard-  from 'up above the world so high.' 😉
Summary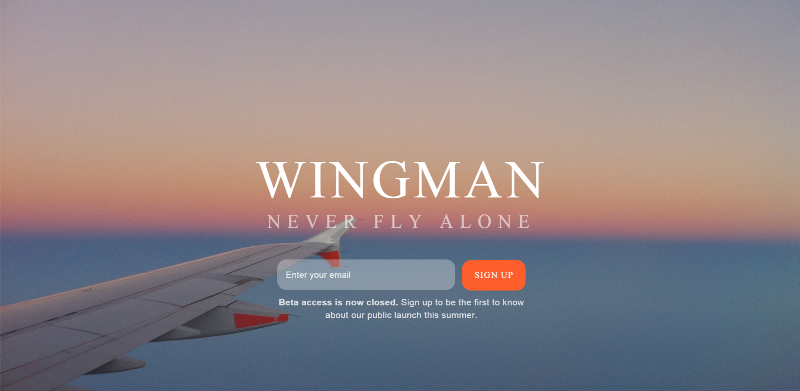 Article Name
Wingman App – Tinder For The Skies?
Author
Description
Wingman app helps you find love (or sex) in the skies! No kidding. Should it fly or stay grounded? Find out here.