Dating apps have become more ubiquitous than cabs on the streets! If you've been fed up with the likes of Tinder and/or Hinge, then this new dating app called The League, has made its presence known with a bang. Aimed at Ivy League students and graduates, The League is being hailed as the 'Tinder for elitists.' 
The League has its own unspecified screening algorithm that judges whether a user is cool and ambitious enough to make the cut. Although we first heard about The League back in September 2014, it's apparently still in the beta stage, and hence, not everyone can get into it.
Founded by Stanford MBA graduate Amanda Bradford, The League solemnly swears to keep the dating pool 'well-balanced and high-quality,' with the help of its aforementioned algorithm. The League says: "You're smart, good looking and successful. You don't need a dating app to get a date – you're too popular as it is. But you should join The League." With the promise of being 'classier' than other dating apps, The League tells its users that they 'deserve the best,' and will encounter 'no fakes, randoms or voyeurs.'
---
Suggested read: Happn dating app based on real life interactions
---
Sticking to their promise, The League dating app is predominantly populated by doctors, lawyers, and tech executives. And most of these are in their late 20s and more often than not have advanced degrees next to their names.
So it's safe to say that The League, being billed as elitist as well as exclusive, is true to its word.
But unlike its non-elitist counterparts like Tinder or Happn or even Hinge which use Facebook as a background check tool and also for pulling basic profile details, The League relies on LinkedIn to determine credentials of users. The rationale behind having a LinkedIn profile is to look impressive to potential employers, and hence, the lesser the chances of having an embellished or worse, untrue 'facts' populating your profile. Plus, by using LinkedIn as a background verification tool, The League dating app is expecting its potential users to be driven and to have accomplished something in their 20s.
Bradford came up with the idea for The League after her personal experience with Tinder went south. She said,
"I found myself single and I figured it must be this really cool thing if everyone was on it. [But] I got a little uncomfortable that everybody and their mother could see you on the app."
Speaking about the advanced screening algorithm that the app uses to weed out the randoms and fakes, Bradford said,
"There's an issue with low-quality members on dating apps in general. We want to create a community that people are excited to be a part of and a brand that people know they can trust to help them meet high quality people."
The League has garnered so much attention owing to its elitist stance that currently, there are more than 75,000 people waiting in the wings to get into it. If a user is already on it, he/she can give one 'ticket' to a single friend as a pass – and apparently 50% of The League's current users made the cut this way. Whether you're secretly wishing to try The League and see if you make the cut or ditch it totally for being elitist, there's no stopping it, for it recently raised $2.1 million in funding. Since The League is a San Francisco innovation, it soon hopes to expand to New York City, followed by London.
The League's elitist vibe is deliberate and it seems that Bradford is happy to keep it that way.
"I guess if you have to choose between superficial and elitist, I choose elitist. Any app that shows what people are and how they spend most of their day is less superficial than a game of hot or not," she said, taking a dig at rival Tinder's shallow approach to dating.
Right now, only San Francisco natives can use the elitist dating app, although anybody can download it from the App Store. Next, a user sets his/her preferences like age, height, and the gender of the partner you're looking for. The app lists the school where a user attended along with their current profession. Once this is done, a user can start browsing through the profiles, which are more than likely from some high-flying school or college with fancy designation listed in their profession column.
---
Suggested read: Rendeevoo dating app eliminates small talk and goes straight to cocktails
---
Unlike in Tinder where there's an unlimited number of profiles to swipe through, The League dating app lets a user view and match with only a handful of people every day. Once you've crossed the daily limit, the app warns you 'that's the game for today.' And it's not like a user can ignore your messages or 'like' every profile they come across in a day. If a user is caught doing so, they'll be labeled as 'flaky,' which is not something to proud about. So don't be flaky. Plus, like any other dating app worth its salt, there's a chat feature which a user can use to interact with some of their matches.
Another nifty little feature of The League is that a user can block their profile from certain people. If a user logged in using their LinkedIn credentials, the app 'hides your profile from friends, business contacts and co-workers – the office doesn't need to know you're on the prowl.'
If you've encountered a Harvard graduate on a dating app and wondered if it's too good to be true, then The League dating app is just the thing for you. Cause they promise that you won't ever have to wonder about something this good.
With expansion plans all set with the funding it received, The League is ready to take on other major cities of the US and the world by storm.
Summary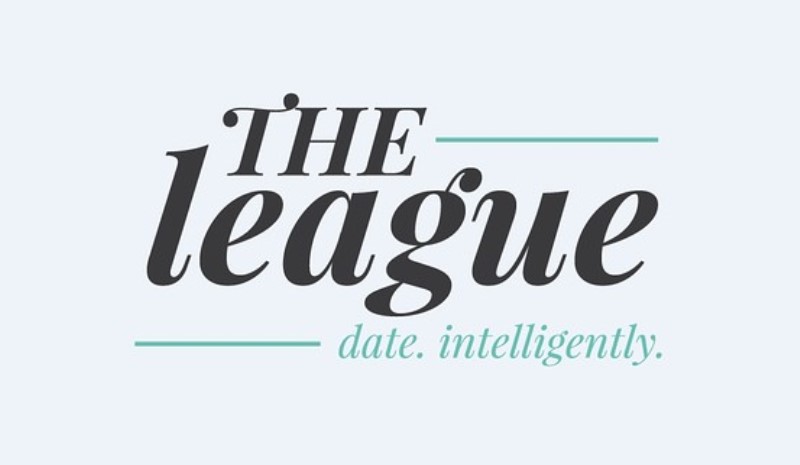 Article Name
The League Dating App For The Elite Weeds Out Sub-par Members
Author
Description
The League dating app promises to weed out the low-quality members and promises its users a classier dating app that caters to the elite. Find out more.