"Women are like farmers – constantly scraping, trimming, plucking, and weeding …" – Bridget Jones
As women, we are forever fighting to pluck and prune those unfriendly strands of hair – and painfully so – when a trip to the salon for a waxing session comes knocking. And let's face it –  women and wax have not always been the best of friends.
Forget that agonising and insipid strip wax — the thought of it makes one shudder in horror. The traditional sugar wax is passé. Try flavored waxes – the newest entrant in the beauty market that will leave you gasping with delight.
What is the difference between normal wax and flavored wax?
Image source: Shutterstock
Do you suffer from itchy skin just after undergoing a waxing session? While you may just have extra sensitive skin, the real culprit could be the wax you're using. Select your wax keeping in mind the ingredients and the degree of sensitivity of your skin.
Wax works differently on different skin types. Many of us stick to normal wax, and the end result may not be as satisfying. Flavored wax, offering a bevy of choices to pick from, is a refreshing alternative to normal wax. For a rejuvenating waxing experience like never before, fill your beauty basket to the brim with dark chocolate, luscious fruits like strawberries and tangy oranges, and the pure natural goodness of aloe-vera.
1. Chocolate Wax
Drooling already? While you're at it, here's why this little block of dark fantasy is a must-have on your beauty care list.
Chocolate is more than just a decadent treat. A delicious and welcome change from regular wax, chocolate wax is composed of natural, skin-friendly ingredients like cocoa, sunflower, soybean oil, almond oil, and glycerin. As a result, they make hair removal less painful and reduce the occurrence of skin rashes and irritation. The anti-inflammatory properties present in chocolate soothe your skin's surface, unlike regular wax. The essential oils present in chocolate wax ensure that moisture penetrates into the deeper layers of the skin, helps prolong hair growth, and waxes off the tiniest of hair smoothly. The quintessential element of this wax is the cocoa bean, which in itself is a powerhouse of antioxidants and flavonoids.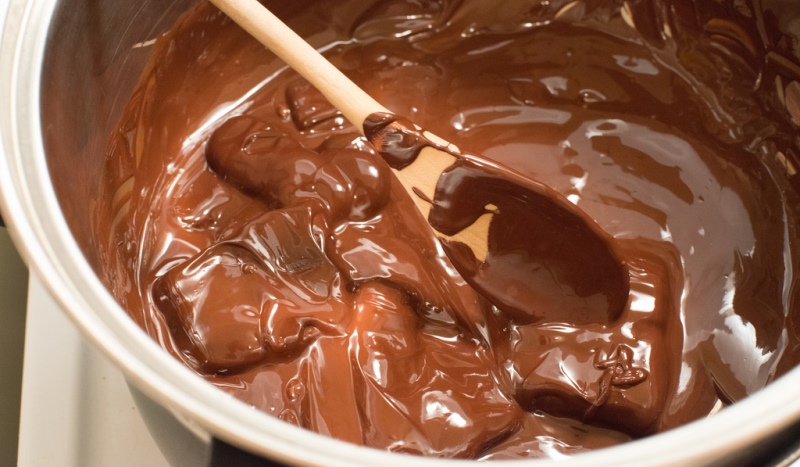 Image source: Google, copyright-free image under Creative Commons License
Besides aiding the process of waxing, the natural ingredients present in chocolate wax make your skin smooth and radiant, scrubs away dead skin cells, prevents fine lines, and hydrates the skin to give it a healthy glow. Moreover, the heavenly aroma of chocolate wax induces relaxation and doubles up the "feel-good factor" of a waxing session – just as it is supposed to be.
2. Aloe vera wax           
Go gooey with this green gem to get gorgeous! This spiky miracle plant is a beauty saver. Aloe vera contains anti-inflammatory and anti-fungal components that help firm up the skin and replace dead skin cells with new ones, leaving you with radiant skin.
For those with extra sensitive skin, aloe vera wax is an ideal choice. It helps in keeping the hair shafts closed and is soothing to the skin, resulting in a well-moisturized effect.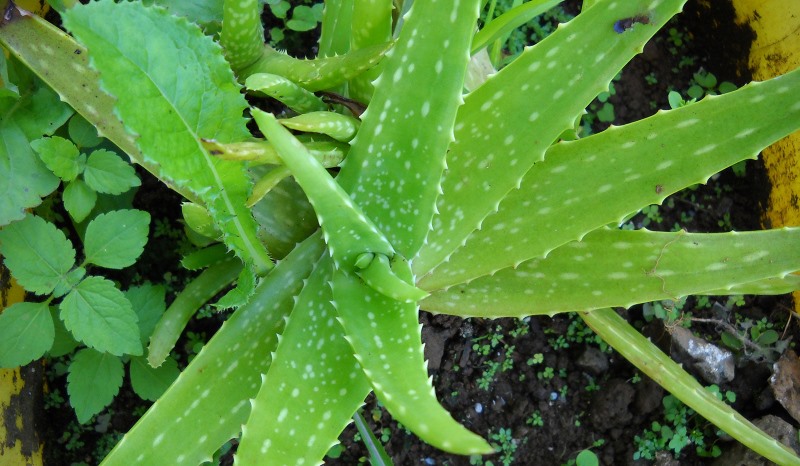 Image source: Google, copyright-free image under Creative Commons License
Interesting fact: Ancient Egyptians revered aloe vera, dubbing it the "plant of immortality." Legend has it that aloe vera was Cleopatra's beauty secret! Native Americans called it the "wand of heaven," while the Greeks used aloe vera to cure baldness, insomnia, and more!
Bonus tip: Pamper yourself with a soothing biodegradable body scrub in the shower after an aloe vera waxing session.
3. Strawberry wax
A comparatively new entrant in the flavored wax genre, this luscious berry does more than just please our palates. Strawberry's main skin-pleasing ingredient is alpha-hydroxy acid, which works wonders to revitalize the skin. It possesses skin-lightening properties, as well as Vitamin C, which helps manage oily skin.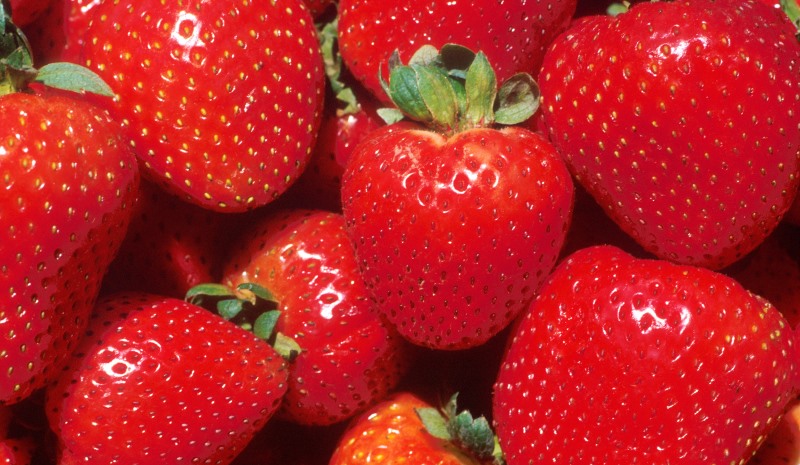 Image source: Google, copyright-free image under Creative Commons License
Strawberry wax is non-sticky and plucks out even the tiniest of hair. Due to its anti-inflammatory properties and fine consistency, it spreads and melts easily, and does not cause after-wax rash.
Bonus tip: Just cut a strawberry in half, rub it on your face, and let it sit there for a few minutes, then rinse. Softer, smoother skin in an instant!
4. Orange wax
Instead of tossing those orange peels in the bin, preserve them for waxing. Orange peel wax not only smells refreshing, but also has a cleansing and toning effect on oily skin.
Orange wax contains high levels of bio-flavonoids (polyphenols), which have anti-cellulite, anti-inflammatory properties. Moreover, it is a natural bleacher and can help lighten dark blotches on the skin, effectively removing them with time. Additionally, the calcium present contributes to anti-oxidant production that reverses dry skin into looking healthy and glowing. Acne, wrinkles, and blackheads be gone!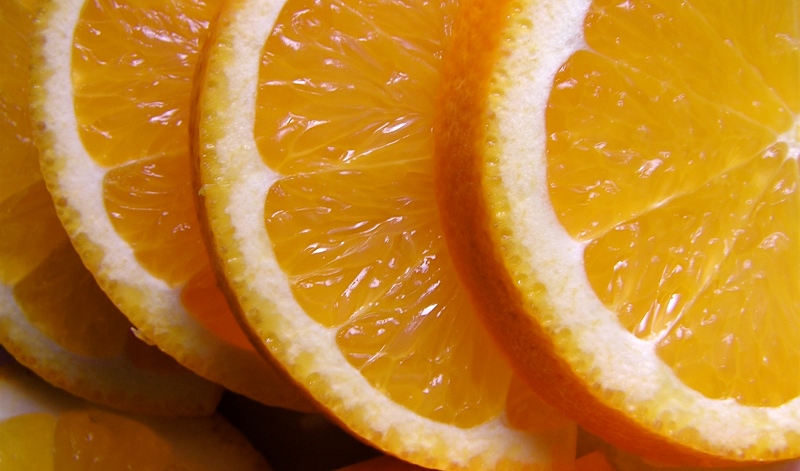 Image source: Google, copyright-free image under Creative Commons License
Applying orange peels on skin helps remove dead cells, dirt, and keeps the skin well moisturized and toned. Last but not least, orange peel wax exhibits excellent spreadability on the skin and adds moisturizing attributes, making it an overall great post-wax experience.
Tip: Stock up your fruit basket with this pungent goodness – beside clearing your skin, oranges improve digestion and help keep diabetes in check.
5. Honey-lemon wax
Nature's energy booster, the lemon and honey wax is an all-time favorite. The combo acts as a great anti-aging agent and moisturizer.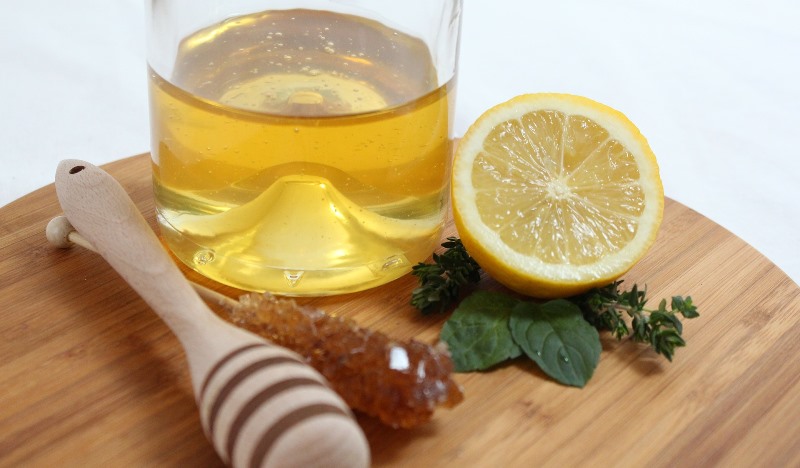 Image source: Pixabay, under Creative Commons License
Rich in natural antioxidants, lemon and honey possess antimicrobial properties that facilitate the skin's ability to rejuvenate, delay hair growth, and also remove tans over a period of time. Go grab some honey, literally.
Get over your waxing blues and head straight to the salon. Soak in the exotic goodness of flavors and pamper your beautiful body! It's all about indulging your senses, right?
Featured image source: Shutterstock
Summary
Article Name
6 amazing flavored waxes that you must try
Author
Description
Waxing can be a painful experience. Fear not, for these flavored waxes will let you have an amazing waxing session.