Is your dark neck preventing you from wearing that off-shoulder dress, or doing your hair in a different way? Neck darkening, scientifically and medically speaking, is called Acanthosis Nigricans, and is usually benign. In the beginning, your skin starts turning brown, and then gradually becomes velvety with prominent lines. It is an intrinsic condition that is genetic and/or hormonal – no amount of washing and scrubbing can help you get rid of it. The condition is also more prevalent in people who have a higher likelihood of getting metabolic syndrome or diabetes.
The neck is visible when you want to wear an off-shoulder dress on your date or when you want to wear a minimal pearl or gold necklace for a social outing with your husband. This is also a sensual zone during your intimate moments. So darkening of this prominently visible area will definitely cramp your style and needs to be addressed.
---
Suggested read: How to get rid of nasty stretch marks on visible areas
---
Thankfully, there are some great remedies to deal with this seemingly unresolvable issue. With a few lifestyle changes, dietary adjustments, and simple treatments, you can lessen or even get rid of dark neck.
1. Lifestyle changes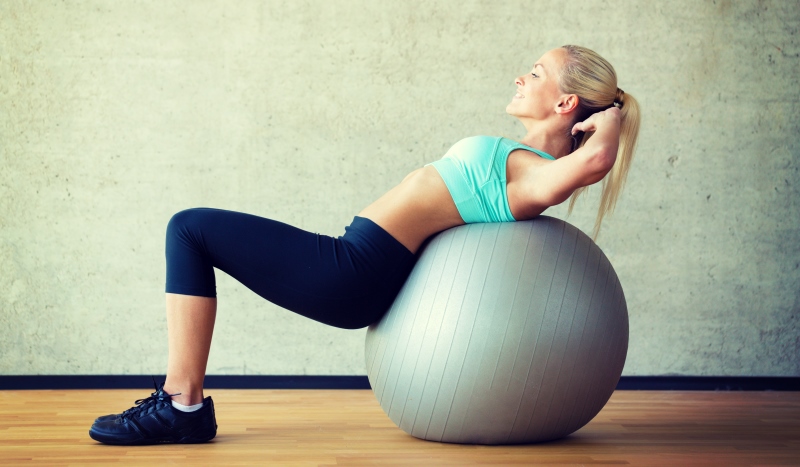 Image source: Shutterstock
You need to make serious lifestyle changes if you wish to get rid of your dark neck. Since hormones and diabetes worsen Acanthosis Nigricans, a healthy dietary regime can help significantly. If you are overweight, follow a strict, balanced diet and exercise regularly to see positive results.
2. Lemons
Image source: Google, copyright-free image under Creative Commons License
The modest lemon can go a long way in helping you solve this problem, as its natural citric acids have amazing bleaching properties. Mix lemon juice with rose water, and apply the mixture gently on the affected area at night. Leave it overnight, and wash your neck with water the next morning. Another method is mixing a bit of turmeric powder with the lemon juice, and applying it on your neck with the help of a cotton ball or your hand. Wash the mixture off after 10 to 15 minutes. Follow this routine regularly for at least one month to see visible results.
3. Oats
Yes, oats, the most unsuspecting ingredient in your kitchen. Oats are not only great for you if you wish to eat well and maintain a healthy lifestyle, but they are also beneficial in curing your patchy dark neck. If you do not pay as much attention towards cleaning your neck compared to the care you take for your face – cleansing, scrubbing, toning, moisturizing, and everything in between – your neck gets dirty with oil and other fine grit deposits, making it look patchy and dark. Oats can be used as a scrub as well as a mask to help cleanse your neck and make it look clearer, cleaner, and brighter.
Image source: Google, copyright-free image under Creative Commons License
All you need to do is take coarsely ground oats and mix in tomato pulp, which helps lighten the skin due to its natural bleaching properties. Now apply the paste all over the affected region and leave for 20 minutes. Now, when the mixture has dried up, wet your fingers and start rubbing your neck gently in circular motions. The exfoliating effect of the coarse oats will help remove dead skin cells from your dark neck. Once you're done scrubbing your neck for about 5 to 7 minutes, wash off with cool water. Repeat this process twice or thrice a week, depending on the severity of your condition.
You can also use oats as a face mask. For this, mix finely ground oats (not the coarse ones) with honey, milk, or yoghurt to make a great mask. Apply the mixture on your face and neck and leave it for 15 to 20 minutes. Once it has dried up, wash it off with water. You will see visible results in a few weeks.
4. Chemical peels
If you don't wish to go the natural way and want more effective results more quickly, you can go for chemical peels. Chemical peels are essentially medical treatments that are meant to exfoliate older skin and reveal a newer and fresher layer. It is important that you get your peel applied only under the supervision of an experienced dermatologist, so that you can get positive results without risks. Moreover, there are hundreds of peels available in the market, so a consultation with an expert is essential before making an informed choice. You would need at least 8 to 12 peel sessions, so be patient enough to wait for results.
---
Suggested read: 10 must-know winter skin care tips to keep your skin glowing
---
5. Laser treatments
Laser is a focused light beam that has different targets based on the wavelength the light has been focused on. This is one of the latest, most popular technologies in treating Acanthosis Nigricans. It is an extremely effective treatment in helping you lighten up your neck, but it is important that you get your treatment only from a certified laser-trained dermatologist.
6. Microdermabrasion
Microdermabrasion involves physical medi-exfoliation of dull and dark skin, and leads to effective results in some time. This should always be performed by a trained physician, or you might end up getting a skin rash. There are two major types of microdermabrasion technologies. Earlier, aluminum oxide powder was used to exfoliate the skin, which was a messy procedure and yielded variable results. Now, the newest method is using a diamond crystal hand piece, which gives better results without any risk.  It is an extremely effective method to treat neck darkening.
---
Suggested read: 10 proven tips to keep your skin oil-free this winter
---
See, there are lots of ways to get rid of dark neck, so there is no cause for worry. But make sure that you go for natural solutions and that you follow the routine religiously, or the results will not be up to the mark. Moreover, if you are going for medications and peels, be very certain you choose the right skin clinic and dermatologist, or risk playing havoc with your skin.
Featured image source: Google, copyright-free image under Creative Commons License
Summary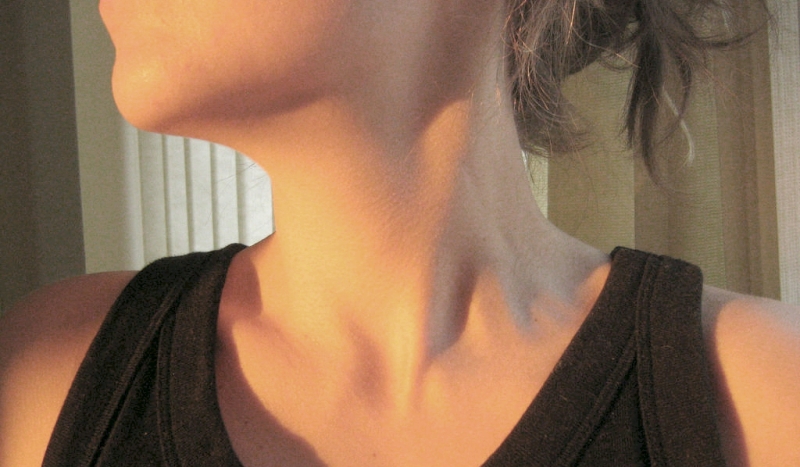 Article Name
How to get rid of neck darkening
Author
Description
Tired of your dark neck and accompanying limitations to your fashion statement? Here are 6 ways you can get rid of neck darkening.