Need to get your hair perfectly washed and groomed before that date with your partner / husband? You've looked forward to that date night and you need to look your best with your perfect mane at its best. So which shampoo will do the trick?
Buying the best shampoo for your hair can be a confusing prospect, if you have no idea of the type of hair you have. If you look closely at the label of one of the shampoo bottles of one of the hundreds of brands available, words like hydrating, strengthening, moisturizing, curling, smoothing, volumizing, etc., etc., will jump out at you, adding to your confusion. The requirements of your hair could be any of these above mentioned things, or even a combination of any two. In that case, look no further, for we have here a guide that will help you make the right choice among the myriad available.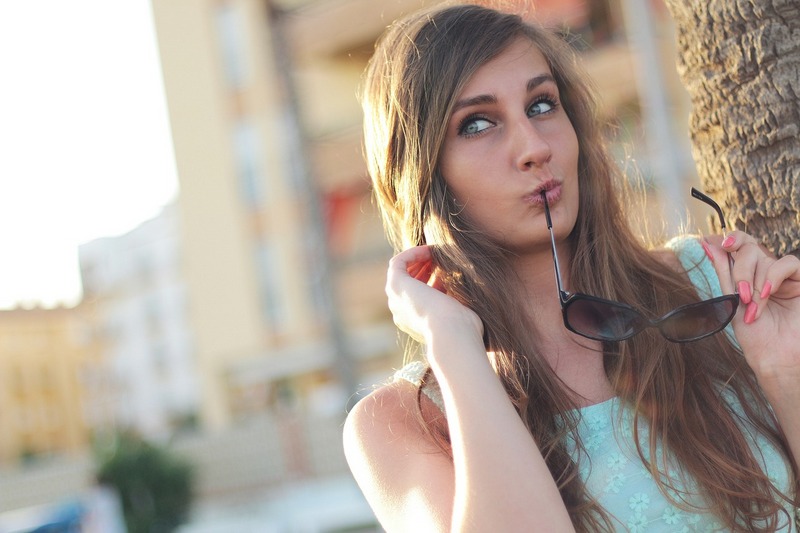 Image source: Pixabay
The first thing you need to ascertain is your scalp/hair type. Following that, you need to research about the whats and hows of a shampoo you intend to use on your hair. Generally, a shampoo is meant to clean your hair of oil, dirt, and other impurities that have been deposited over the course of a day(s), and also provide nourishment to the scalp. Think of it as watering a plant. The more nourishing the shampoo is, the stronger your scalp is, and the better hair it will be able to generate. At the core level, all it comes down to, is the health of your hair. Many girls face the problem with oily scalp and dead/split/dry hair ends. This is also the reason why a conditioner is advised to be used, following shampooing your hair. Depending on your hair type, here are the types of shampoos you could go for:
1. Fine/thin hair: People with thin hair should not go for a shampoo that weighs it down or over-condition it. Use volumizing products that fluff up the hair strands, and also add texture. These shampoos will also contain some natural reinforcing agents that will help improve thickness. As such, products containing rosemary, lemongrass, and lavender oil are advised.
2. Medium/normal hair: If you have just the right type of hair – neither too oily, nor overly dry – just about any shampoo will work. Also consider yourself to be among the lucky ones who don't have to do much to maintain the health of their hair and take care of balanced moisture levels. Shampoos that contain amino acids, antioxidants A/C/E, and white protein, are best suited.
Image source: Shutterstock
3. Curly hair: For the perfect curls, moisture plays a crucial role. A dry curl will be suffocating, so you need to present sufficient hydration for it to bounce. Avoid any shampoo that contains silicone, and always go for ones with oils like kelp, shea butter, balsam, jojoba, olive, or glycerin.
4. Oily hair: Too much oil in the hair also attracts dust throughout the day, and harms the health of the hair while preventing further growth in the scalp. It is important to note that this oil is generated by the scalp to compensate for its dryness. Always use a mild shampoo for such hair, condition it, followed by a cold water rinse.
5. Dry/damaged hair: Dry hair needs regular doses of moisture that will help detangle the snarls, while smoothening out the cuticles. Go for non-stripping and gentle shampoo products. Also go for regular conditioning following shampooing.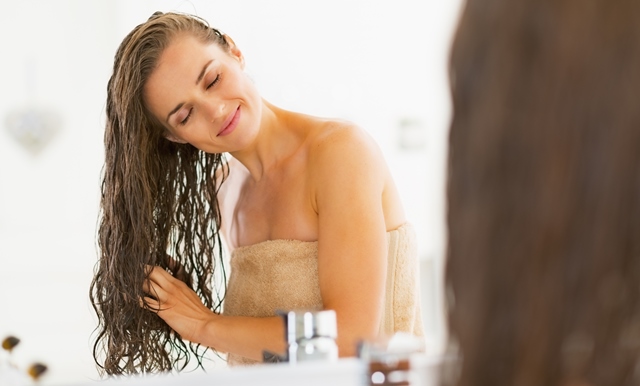 Image source: Shutterstock
6. Color treated: This is a special case wherein users would specifically want to retain the hair color for a longer time. Go for mild shampoos that contain minimum sulfates. Also, the hair color products almost always come with special shampoos that help boost the color, while presenting the required nourishment.
Featured image source: Shutterstock
Summary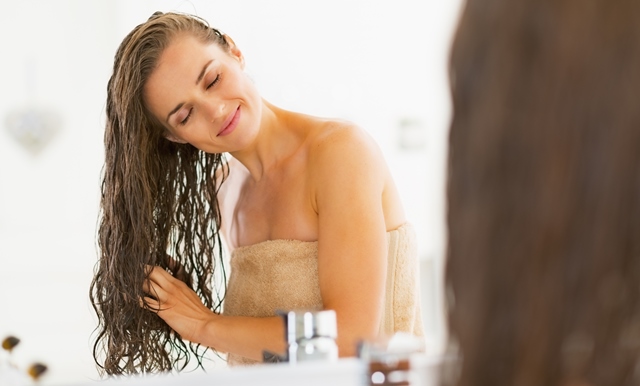 Article Name
How to choose best shampoo for your date night
Author
Description
Did you know that thin hair, dry hair, oily hair, colored hair, all these require different shampoos? Here's a quick guide to choosing the best one.